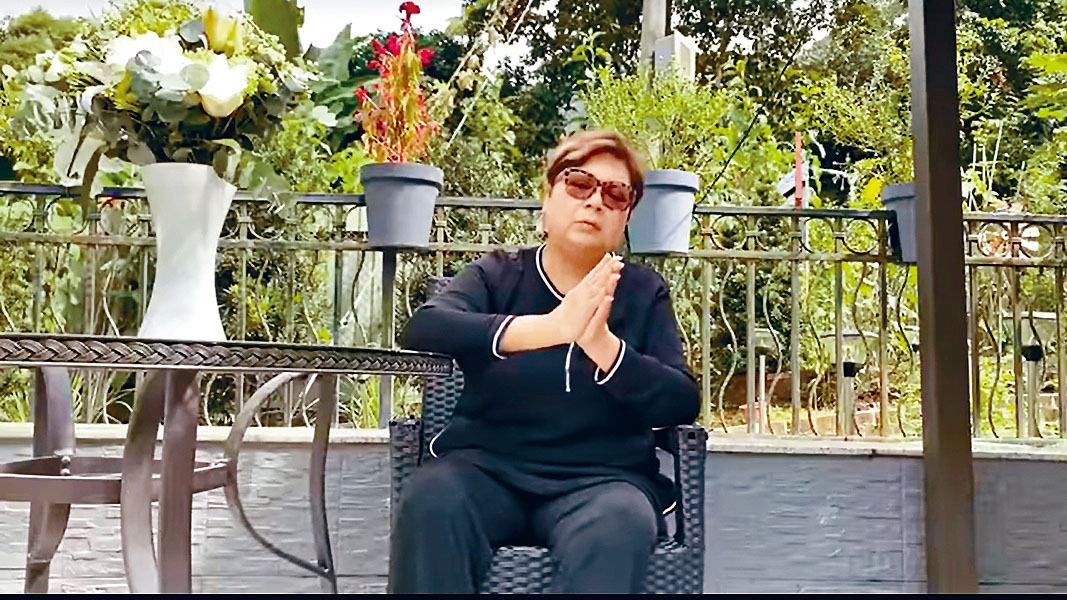 Maria Cordero makes a video mainly in hopes of everyone not to worry about her
courtesy of singtao.com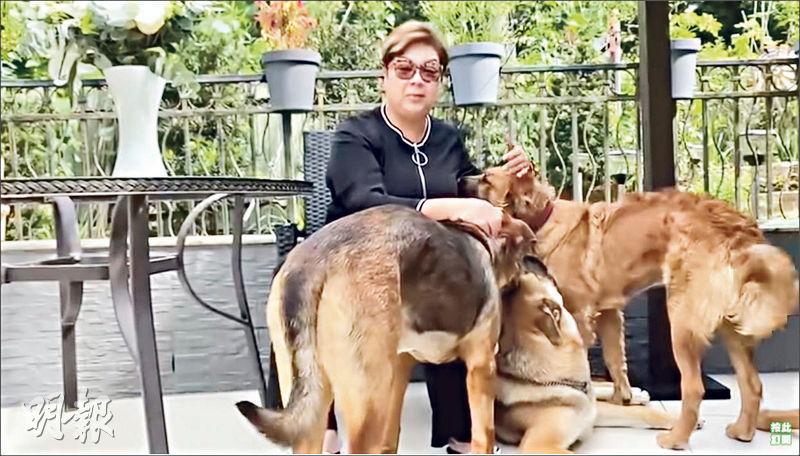 Maria Cordero says that the dogs are very aware, after her husband's passing they keep her company.
courtesy of mingpao.com

Maria Cordero (Fat Ma)'s Portuguese husband Rick early this month due to lung adenocarcinoma passed away. The couple has been together for 21 years. The always tough Fat Ma was able to withstand the pain of losing her husband. Busy with her husband's affairs, Fat ma two nights ago finally posted a video on social media and tearfully recalled the passing of her husband.
Fat Ma said, "I know that with the passing of my husband, everyone has been very worried. So I want to make a video to put everyone at ease. Thank you everyone for your concern. I am very grateful to have each and every one of your support. Over the past few days family and friends have been with me. Of course I can't settle down at once, but with everyone's support I will try to be. My husband's final wish was for me to keep broadcasting live, so after I finish my husband's affairs, I definitely will broadcast live again and see everyone."
Fat Ma was dressed in black and sunglasses. She gently pet her husband's beloved dogs and choked up several times as she spoke. She had to wipe away her tears to be able to continue one. When she mentioned her husband's passing, she choked up several times as she said, "My husband in half a day, went into the hospital on the 4th, passed away on the 5th. He myself said that he wanted to go to the hospital. Then after he finished the phone call with our granddaughter, he fell asleep just like that......he was very peaceful, I never would have guessed it. It also came too suddenly. He really was blessed, going just like that! Before he passed he told me to be with my friends and family more, because he saw while he was sick that I was always taking care of him and went out less." Fat ma also mentioned that her husband also told her to broadcast live. Because he knew she liked to cook, she would be very happy with live broadcasts. "He said that he would watch, so I already burnt him an iPad even though he was Catholic. Actually, I don't feel he is gone. It was too sudden. I thank everyone very much for their concern, I am certainly heartbroken. Lately I don't want to see anyone, I want to take care of the affairs first."
Fat Ma also told everyone not to worry about her. She had her friends, family and dogs to keep her company. She tearfully said, "After I finish everything, I hope that the pandemic would leave soon so everyone can get together."
Fat Ma said that several dogs were very aware. After her husband passed when she returned home from the hospital, she saw that they were crying too. So everyone should treat their good doggy friends well.
As for Rick's funeral, reportedly services will begin on the 17th at the Hong Kong Funeral Parlor in North Point with the cremation taking place the next day.