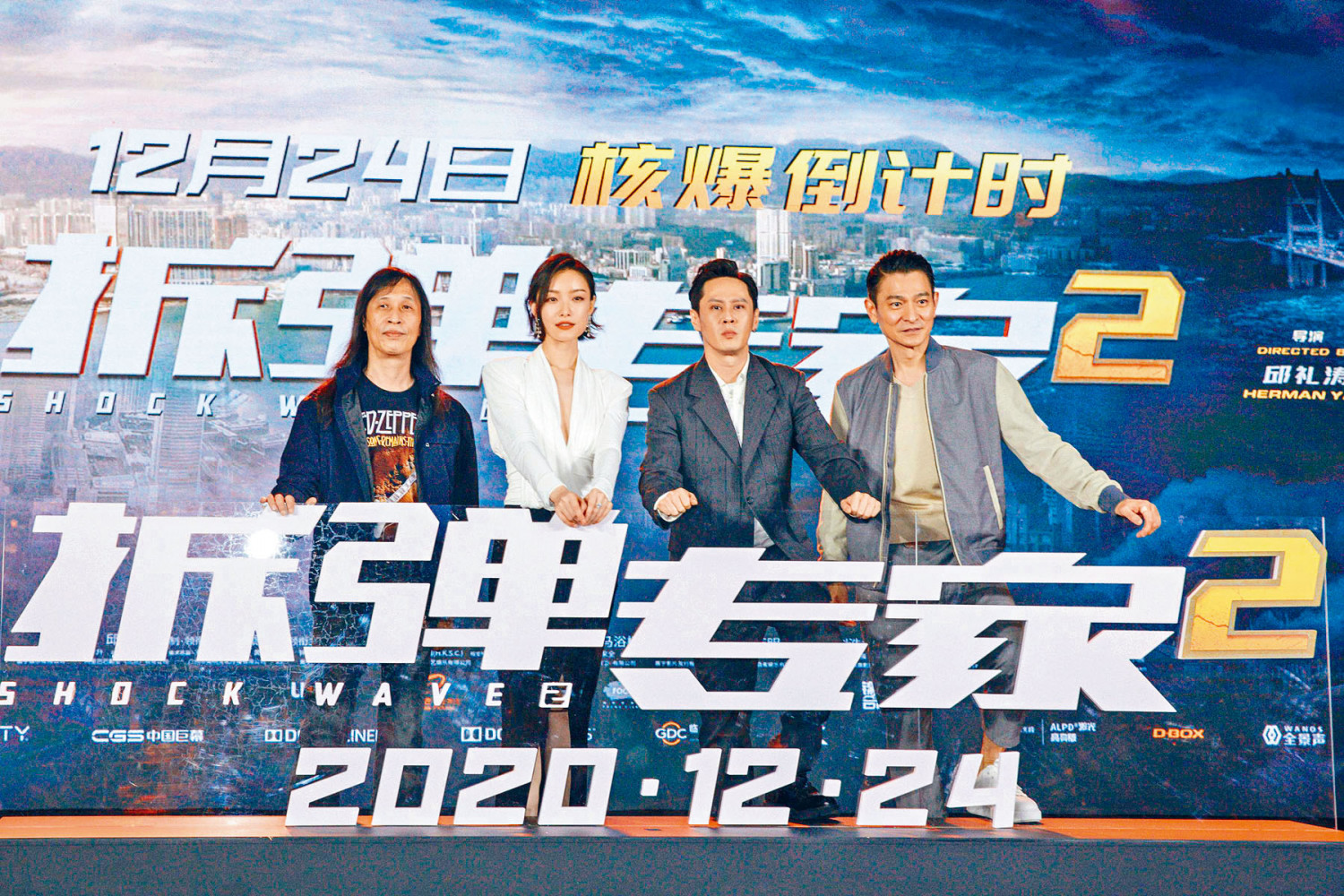 courtesy of singtao.com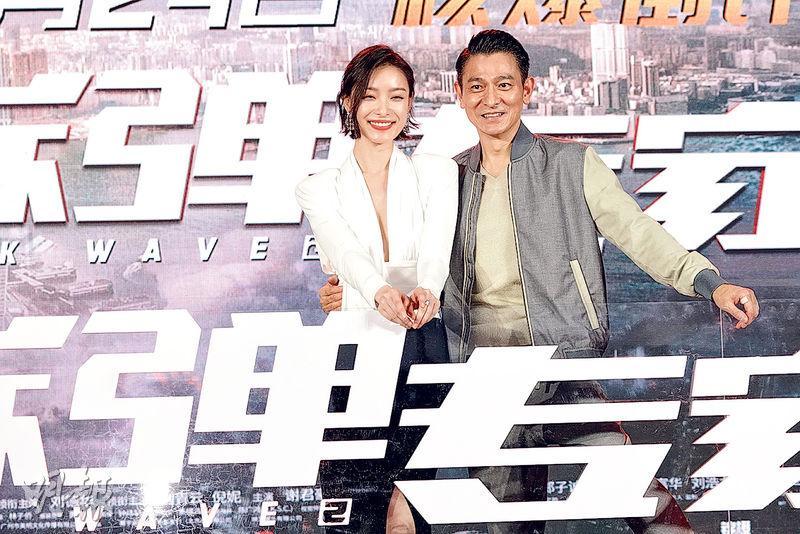 Ni Ni calls Andy Lau not only a good actor but a good producer
courtesy of mingpao.com

The Andy Lau Tak Wa and Sean Lau Ching Wan starred SHOCK WAVE 2 (CHAK DAN JUEN GA 2) will open on December 24th. Yesterday during the Golden Rooster Hundred Flower Film Festival, a new "unboxing" press conference took place in Xiamen. Director Herman Yau Lai To, producer and star Lau Tak Wa, Mainland actress Ni Ni turned into "unboxing experts" to unveil all news changes in the SHOCK WAVE film series' second film with five new items. Characters in this film would be drastically different from the first. The first box's "artificial limb" unveiled Wa Jai as an handicapped bomb disposal expert who faced an extremely damaging and dangerous "nuclear bomb crisis". Wa Jai admitted that SHOCK WAVE 2's screenplay alone took two years to hone. Director Yau Lai To said that aside from all new characters, all new story, the second film would also have "new explosion location" special effects and the explosion scenes would be even more impactful. The audience would be on the edge of their seats over the condition of the Ching Ma Bridge. They even revealed that in comparison to an ordinary bomb disposal, defusing a nuclear bomb would be even more complex and had to rely on helicopters and Ching Ma Bridge's precise coordination to display the extremely shocking visual effects in the film.
Wa Jai has worked with director Yau Lai To many times, as To tortured him from THE WHITE STORM 2 (SO DUK 2) to SHOCK WAVE 2. This time Wa Jai after losing his leg had to wear an artificial limb most of the time and to mentally and physically model after the handicapped. Wa Jai and Lau Ching Wa in high heat wore a 80 catty bomb disposal gear and shot in a vehicle that was hung over a dozen stories high.
Ni Ni in the film fulfilled her police dream. Before the shoot she worked out hard and practiced lifting a gun and shooting many times. During the shoot she was able to lift a 8 catty gun. Ni Ni joked that after the shoot ended she realized that her shoulders were different in thickness. Yau Lai To also revealed that the "new explosion location" included the Chek Lap Kok airport and the Ching Ma Bridge.