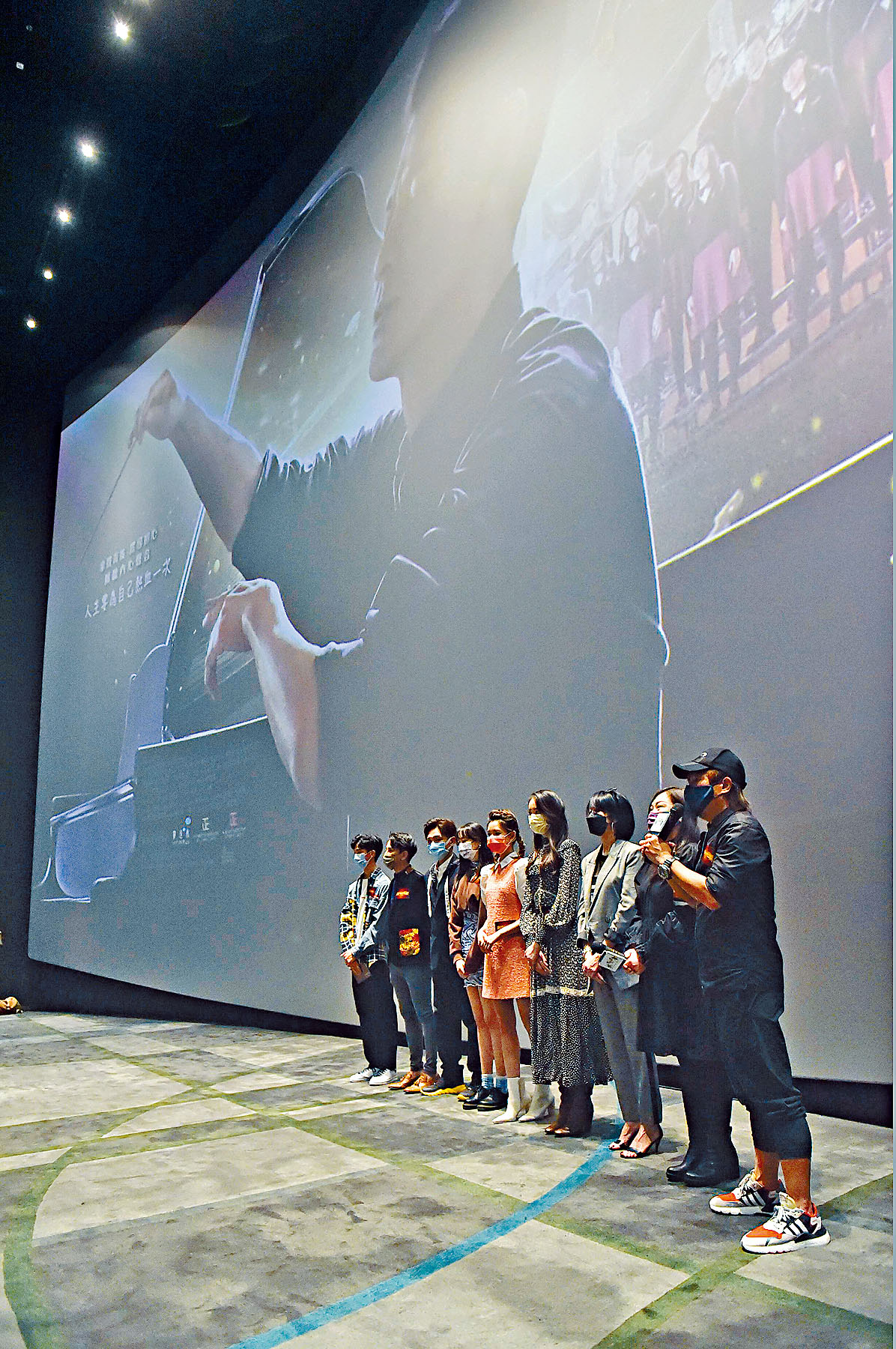 courtesy of singtao.com

In Hong Kong, FIND YOUR VOICE (YIT HUET HUP CHEUNG TUEN) yesterday officially opened. Earlier screening for friends has been held, but due to the pandemic they were closed door. Director Adrian Kwan Shun Fai, screenwriter Cheung Pui King, stars Paulyn Sun Kai Kwan, Ashley Lam Hoi Ling, Ng Wing Sze, Yiu Hok Chi and the film's 33 choir members as well as guests Nina Paw Hee Ching, Ben Wong Chi Yin, Cheung Man Kit and others attended; producer and star Andy Lau Tak Wa was unable to attend but still shot an inspiring video that was shown before the screening.
When the cast reunited, everyone was the most surprised to see the smallest and the youngest member two years ago when the film began production, Siu Lung (Yiu Hok Chi) was taller than his five other co-stars. Even the kind mother who worked hard to make money in the film Sun Kai Kwan was in awe. "He really is much taller, when I saw him I almost didn't recognize him."