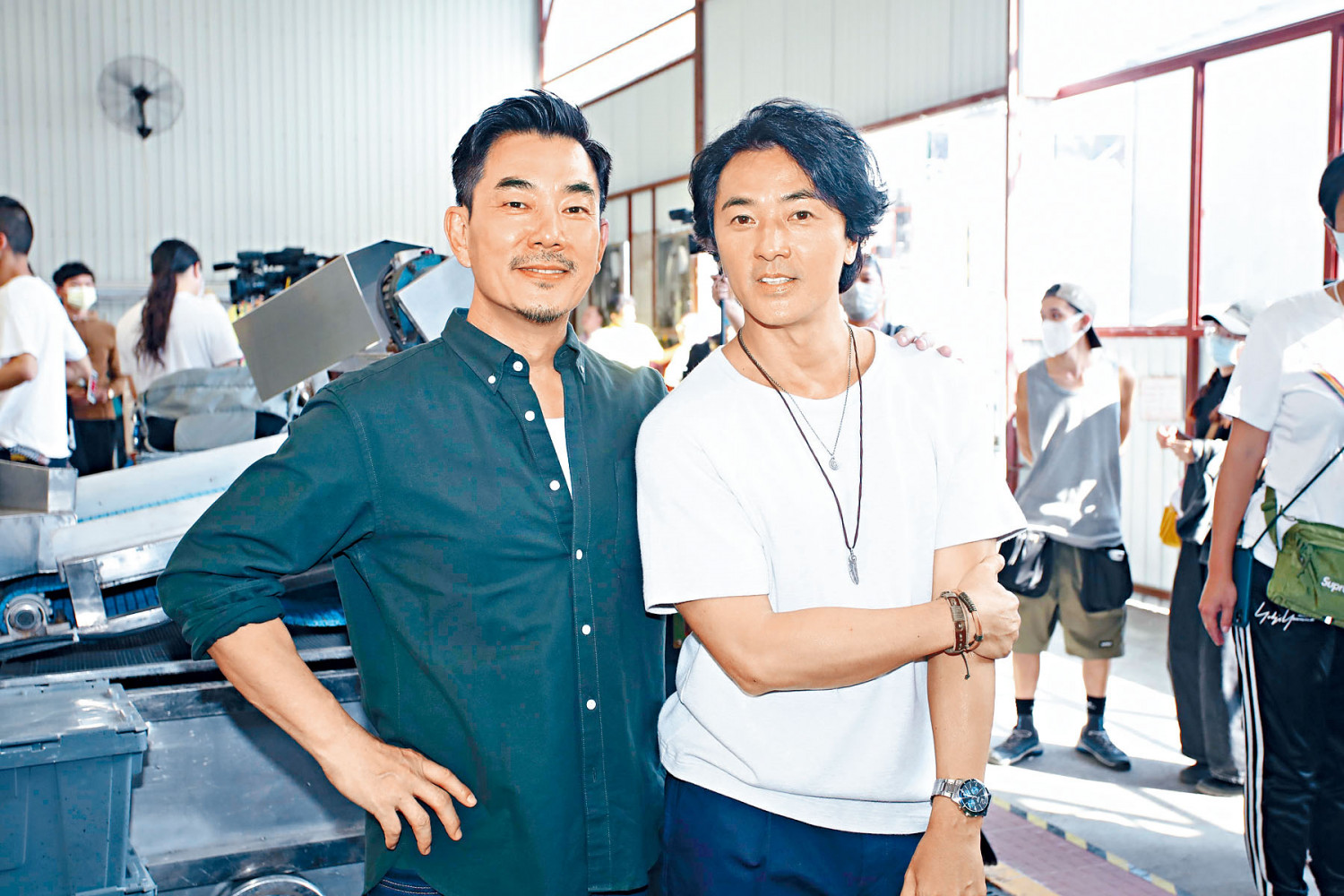 Richie Jen never expects Ekin Cheng to invite him to make an inspirational film
courtesy of singtao.com
Ekin Cheng fully supports new directors

Everyone encourage each other while working under a pandemic
courtesy of on.cc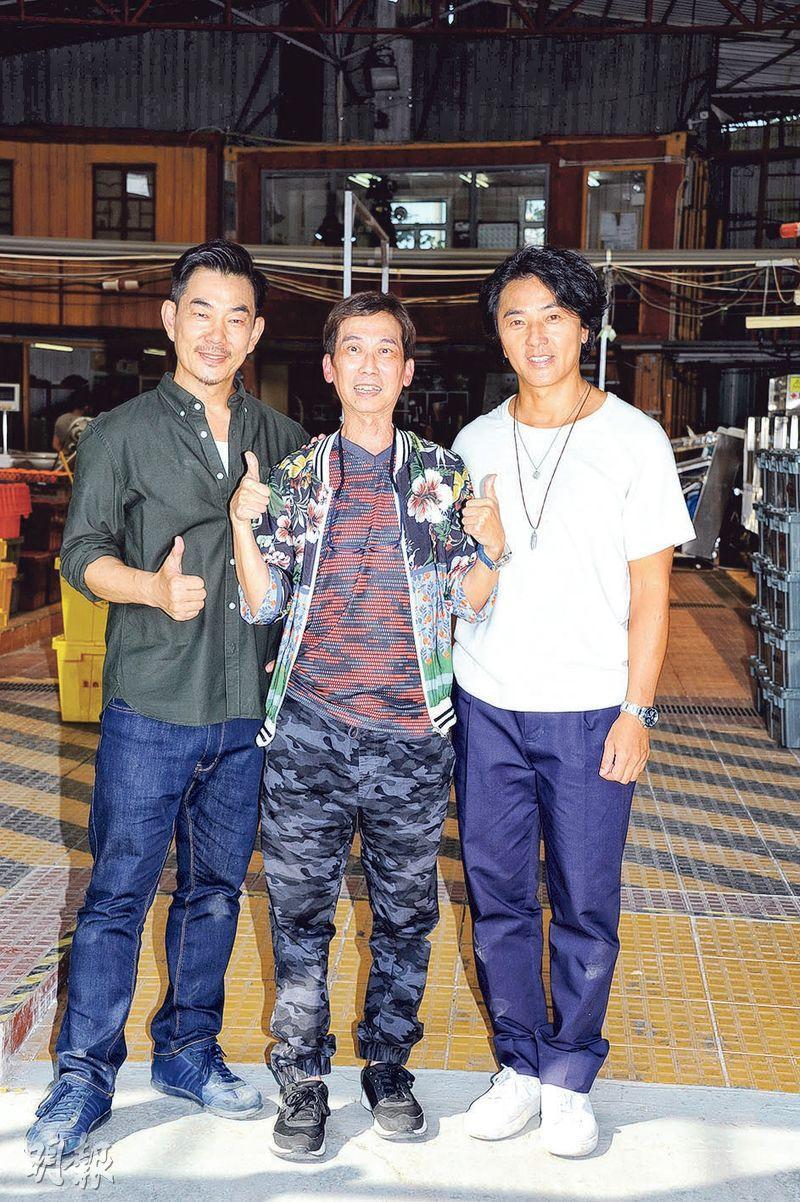 Cheung Tat Ming (center) visits the set and hopes to have a chance to work with Richie Jen and Ekin Cheng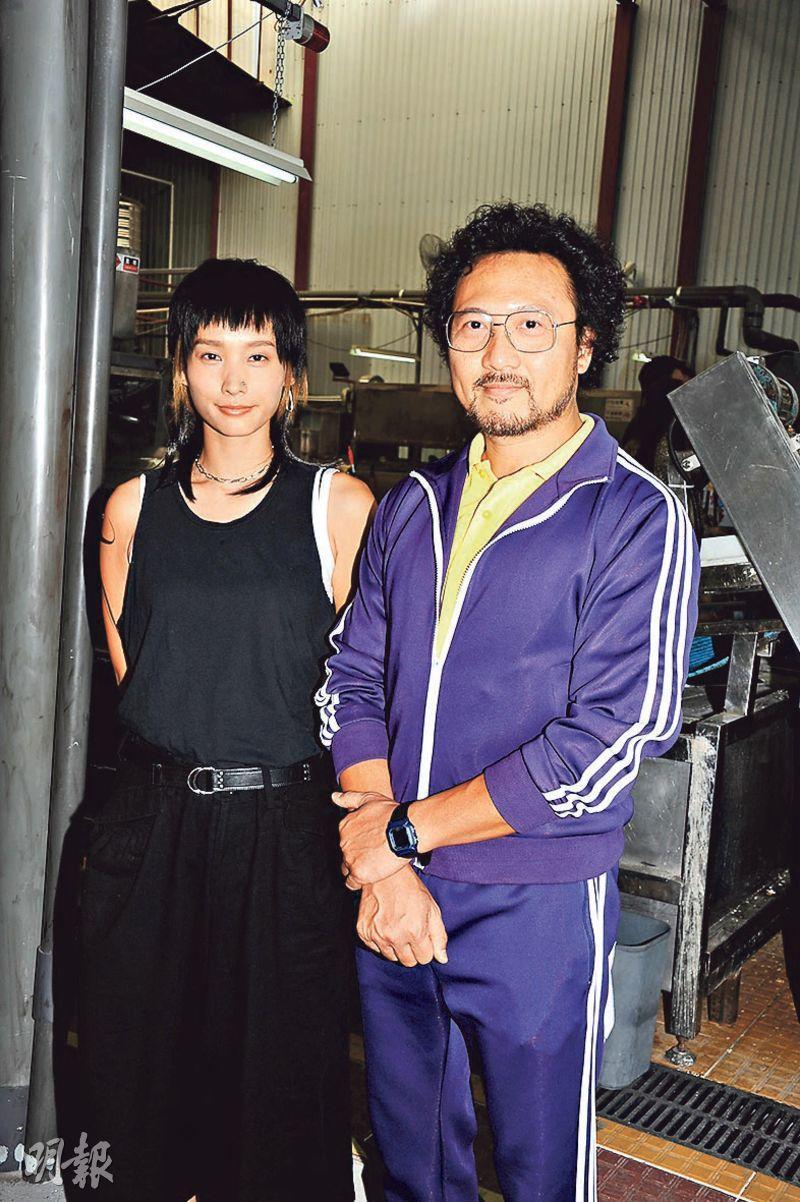 Hedwig Tam and Poon Chan Leung both have unique looks for their characters
courtesy of mingpao.com
Richie Jen (Yam Yin Chai), Dior Cheng Yi Kin, Poon Chan Leung, Hedwig Tam Sin Yin and director Shum Shek Yin yesterday worked on their film BIG PROJECT (DAI PROJECT) in Yuen Long. Cheung Tat Ming and Ricky Fan Chun Fung made the long trip to visit the set. Tat Ming said that he really wanted to work with Ekin and Siu Chai on a movie.
Ekin and Siu Chai said that the story was the director's personal experience. They in the film were childhood friends who operated a dish washing factory business, from which they swindled government welfare benefits. Ekin said that the cast with South Asians, KING MAKER III competitors, athletes and others resembled the "United Nations".
Away from making a movie in Hong Kong for a long time, Siu Chai joked that he did not know whether he belonged to Hong Kong or Taiwan. His Taiwan friends asked him why he didn't return to Hong Kong, but he was born in Taiwan. He continued that this time Ekin asked him to return for the movie and support the new director. They have not worked together for a very long time. At first time he thought that the movie would have very cool characters like Chan Ho Nam and Yip Kai Foon. Actually it was a warm inspirational film. As for the salary, both agreed, "Let's not talk about that." Ekin pointed out that he was already very happy to have a job now. He really missed the rice boxes at work. His previous film was already GOLDEN JOB (WONG GUM HING DAI).
Siu Chai also said that he has not seen the crew in a very long time. He hoped that from now they would be able to have more movies to make. Earlier he gained weight for another film. He said, "I have been fat for two years, I don't know whether the film will continue to shoot. Now I can only take it one step at a time."
As the film production neared its end, did they set off any spark during their collaboration? Ekin said that before working together they already had a lot of spark. Earlier for his concert, Siu Chai imitated him in a promotional film. Working under the pandemic, Siu Chai said that working under a mask was very stuffy and very rough. However everyone still completed the production while following the pandemic prevention measures. He was very touched, as the entire production process was very pleasant and enjoyable.
Has Ekin's emotions eased since the passing of his friend Wilson Chin Kwok Wai? He said, "I have to calm down. Although a friends of many year passed away first, I still would face it optimistically. He might have gone to another place first to make preparations, we would then go there later." Siu Chai wished everyone peace and good health.
In addition, Tam Sin Yin in the film played a youth on the edge. Everyday she needed to spend fifteen minutes on her arm tattoo. She said that the character later would become a social worker. She said that in the film Ekin and Siu Chai would have crushes on her. Which one would she choose? She said, "I like them both, because when I was little I liked to watch YOUNG AND DANGEROUS (GOO WAT JAI) and SUMMER HOLIDAY (HA YUT DIK MOR MOR CHA). I never would have guessed that I would be able to work with my idols."