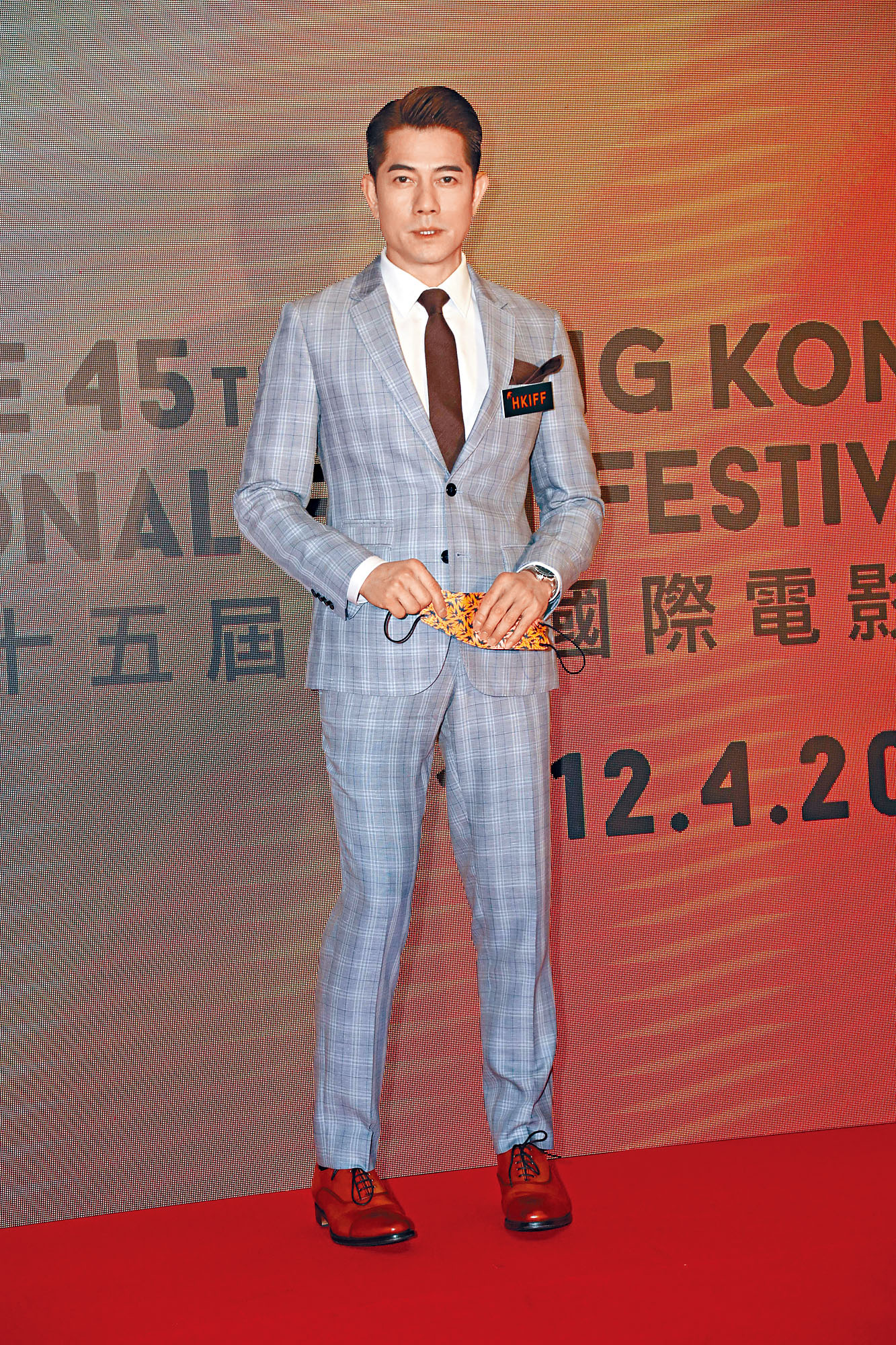 Aaron Kwok spends time with his children not only at play but also at school work.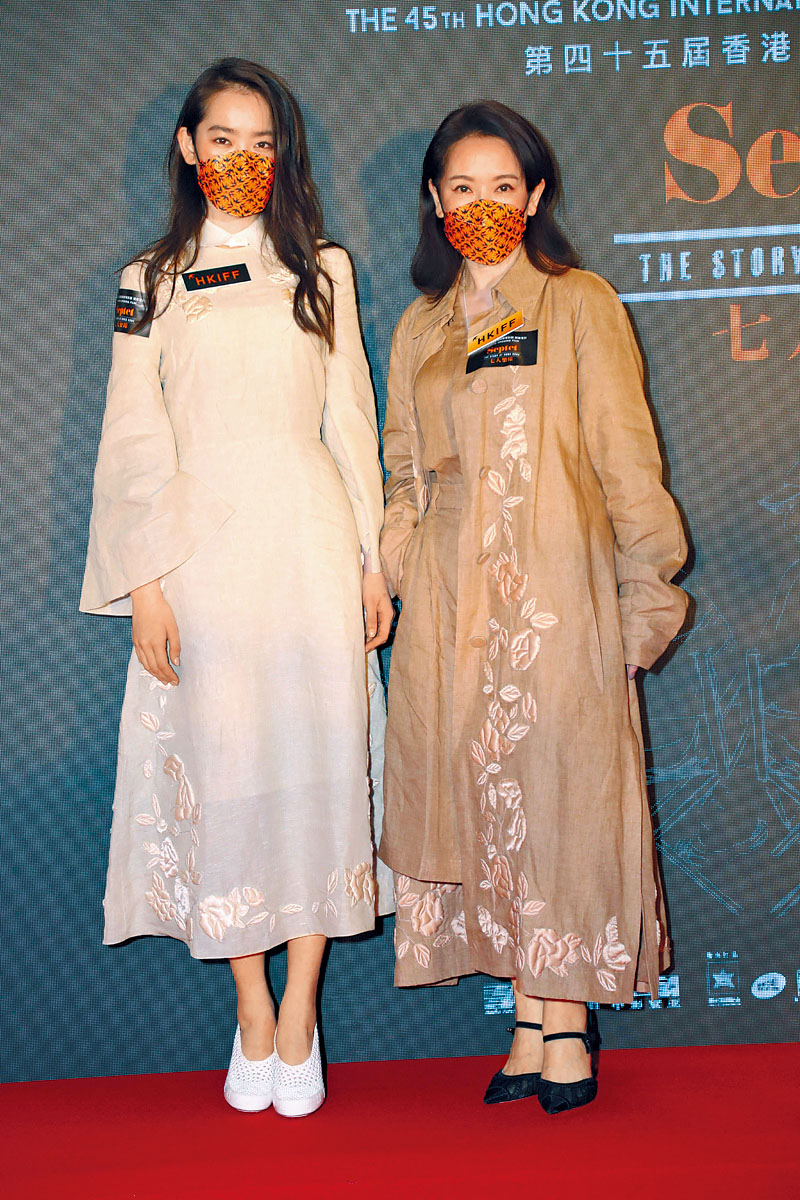 Ashley Lam and Mimi Kung perform in two different segments
courtesy of singtao.com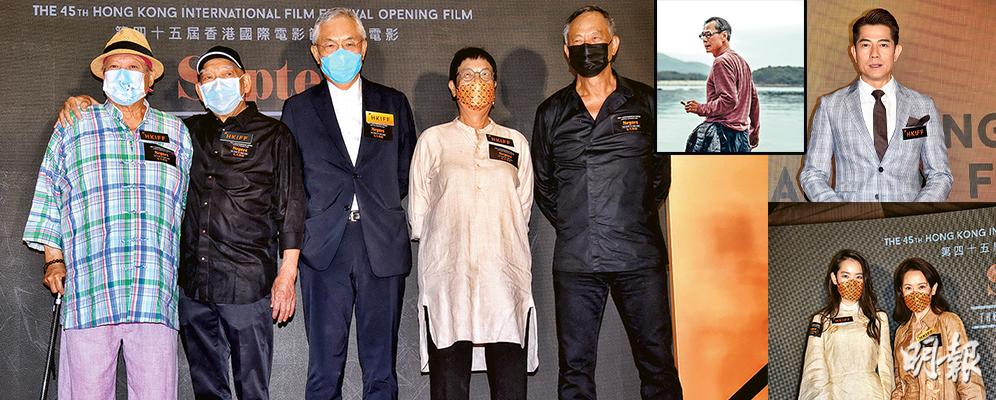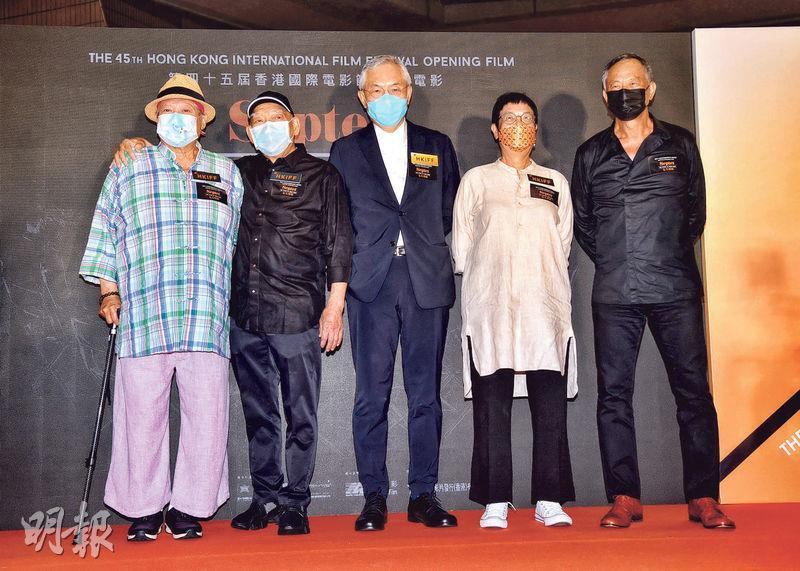 The Hong Kong International Film Festival opened two nights ago, Sammo Hung, Yuen woo Ping, Patrick Tam Ka Ming, Ann Hui and Johnnie To showed support for their film SEPTET
Ringo Lam directed the SEPTET segment ASTRAY before his passing
Aaron Kwok is the festival ambassador for the third year in a row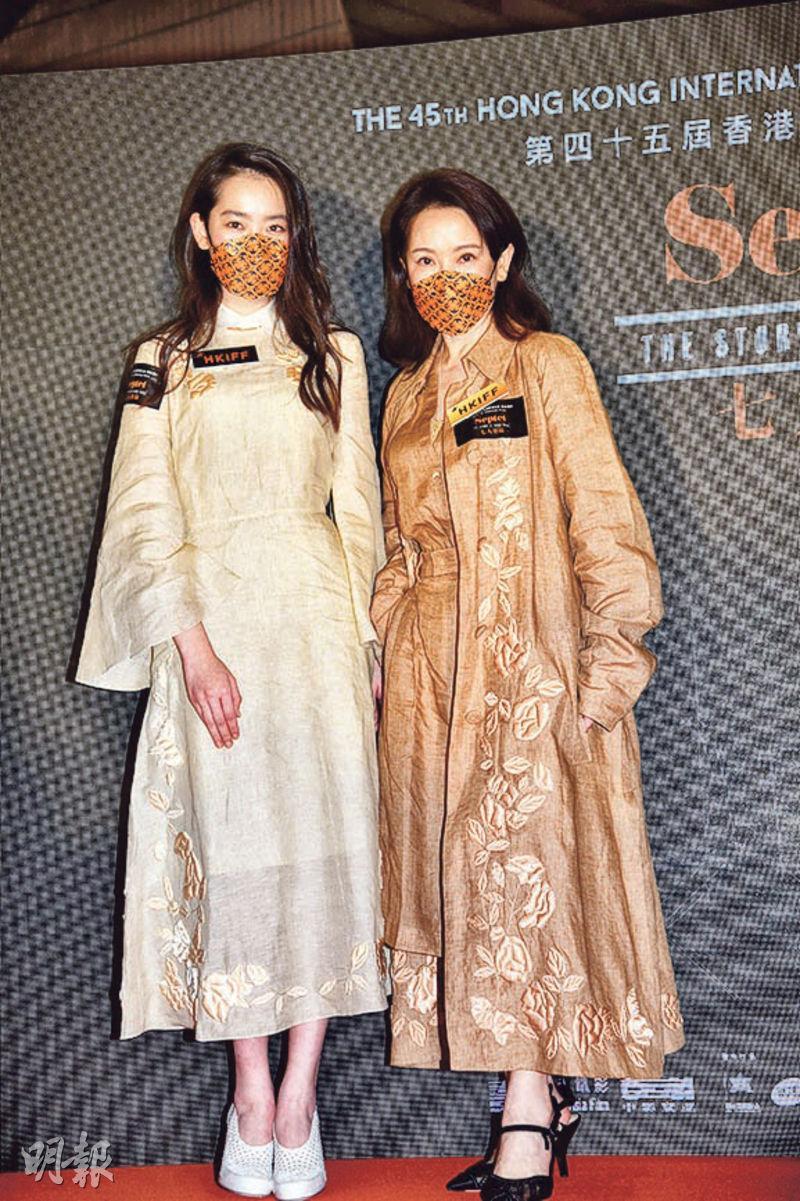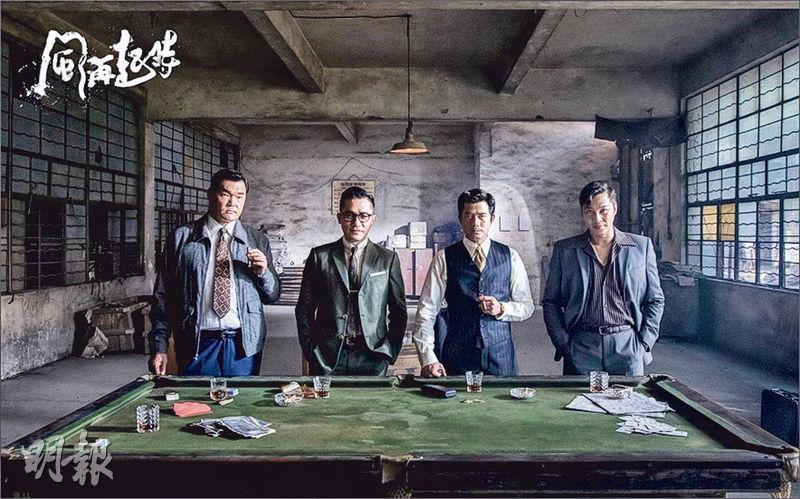 The Tony Leung Chiu Wai (second left) and Aaron Kwok (second right) starred WHEN THE WIND BLOWS originally was to be screened at the film festival but was pulled last minute
courtesy of mingpao.com
The 45th Hong Kong International Film Festival opening ceremony took place at the Cultural Center two nights ago. The film SEPTET: STORIES OF HONG KONG became the opening film. Directors Sammo Hung Kam Bo, Yuen Woo Ping, Johnnie To Kei Fung, Ann Hui On Wa, Patrick Tam Ka Ming, actors Mimi Kung Chi Yan, Ashley Lam Hoi Ling, Yuen Wah, Cheung Tat Ming and Jennifer Yu Heung Ying dressed up to attend. Serving as the film festival ambassador three years in a row, Kwok Fu sing hoped that viewers would go to the cinemas more to support film. As for his and Tony Leung Chiu Wai starred WHERE THE WIND BLOWS (FUNG JOI HEI SI) being pulled last minute, he said that due to technical adjustment it did not make the festival in time. It was not due to sensitive subjects as rumored.
The Aaron Kwok Fu Sing and Tony Leung Chiu Wai starred film WHERE THE WIND BLOWS (FUNG JOI HEI SI) originally was to be screened at the film festival. Some said that due to the film's sensitive subject it was pulled at the last minute. Sing Sing denied that. "No, completely not. WHEN is a commercial film, only due to technical difficulties it had to make adjustments again. I hope when the film would be officially released, viewers would go to the cinema to enjoy it. The film was shot for 3 years so its release probably would be close. I really look forward to it myself."
Due to the global pandemic, Sing Sing had many jobs postponed but also had more time to spend with his family. Earlier his whole family went to the beach. "Under the pandemic many jobs had to be postponed, so I have even more time to spend with the children. Spending time with children is the responsibility of being a Papa and a parent." Did Sing Sing have to help the children with their homework? he said, "Right now the homework isn't too complicated yet, maybe in first grade we would feel the pressure."
Veteran actor Liu Kai Chi earlier passed away from stomach cancer. Having worked with Uncle Chi on many films like C+ DETECTIVE, B+ DETECTIVE, and PROJECT GUTENBERG, Sing Sing admired Uncle Chi's grasp of his roles. "In PROJECT GUTENBERG Uncle Chi played my uncle. One day at work he brought me a portrait, he drew it and asked me if it was pretty. I really admire the focus and the professionalism he put into grasping his character. I really respect Uncle Chi. His passing was very regrettable. I would miss him always."
Shot by 7 top Hong Kong directors, SEPTET: STORIES OF HONG KONG had Ann Hui On Wa shot one of the segment HEADMASTER (HAU JEUNG) with Francis Ng Chun Yu and Sire Choi Ma. Director Hui said, "The film was completed in 2014. At the time To Kei Fung asked me to make a movie, I didn't have other movies yet so I took it. The film was about Hong Kong in different eras, starting in the 50's. Each director drew straw to be responsible for an era. I was responsible for the 60's and was more familiar with this era. The content had no restriction. When I showed To Kei Fung the script, he said fine without me knowing whether he read it or not." To Kei Fung said that the audience had to watch the late director Ringo Lam Lan Tung's work, because it was very different from his past work. It was an all new Lam Lan Tung. He even joked that Lam Lan Tung grew more and more like Hui On Wa.
Mimi Kung Chi Yan and daughter Ashley Lam Hoi Ling took part in SEPTET. Kung Chi Yan performed in the Lam Lan Tung segment ASTRAY (MAI LO), a story about relationships between three generations with Chung King Fai as her father in law and Simon Yam Tat Wa her husband. She said, "It probably was Director Lam's final film. I have never worked with him before so I learned a lot. I always thought because Director Lam made many men's films he would be very mean, but actually he was very nice. He constantly talked to me about the script and was very detailed, so the film had a very heavy Hong Kong nostalgia."
Lam Hoi Ling performed in the Yuen Woo Ping directed segment HOMECOMING (WUI GUAI). She said that the story revolved around the Hong Kong Handover, with Yuen Wah as her grandfather. "It was about before and after 97 everyone emigrated, depicting the adapting to change, smart and strong side of Hong Kong people. Although I was born then, my experience was very deep. During the shoot everyone took great care of me. I was very honored to be able to sing the theme song for the first time." Kung Chi Yan said that her daughter's performance was clueless, because during the shoot she ate the prop fish. Lam Hoi Ling explained that because after the shot, she did not want to waste it so she ate the prop fish.