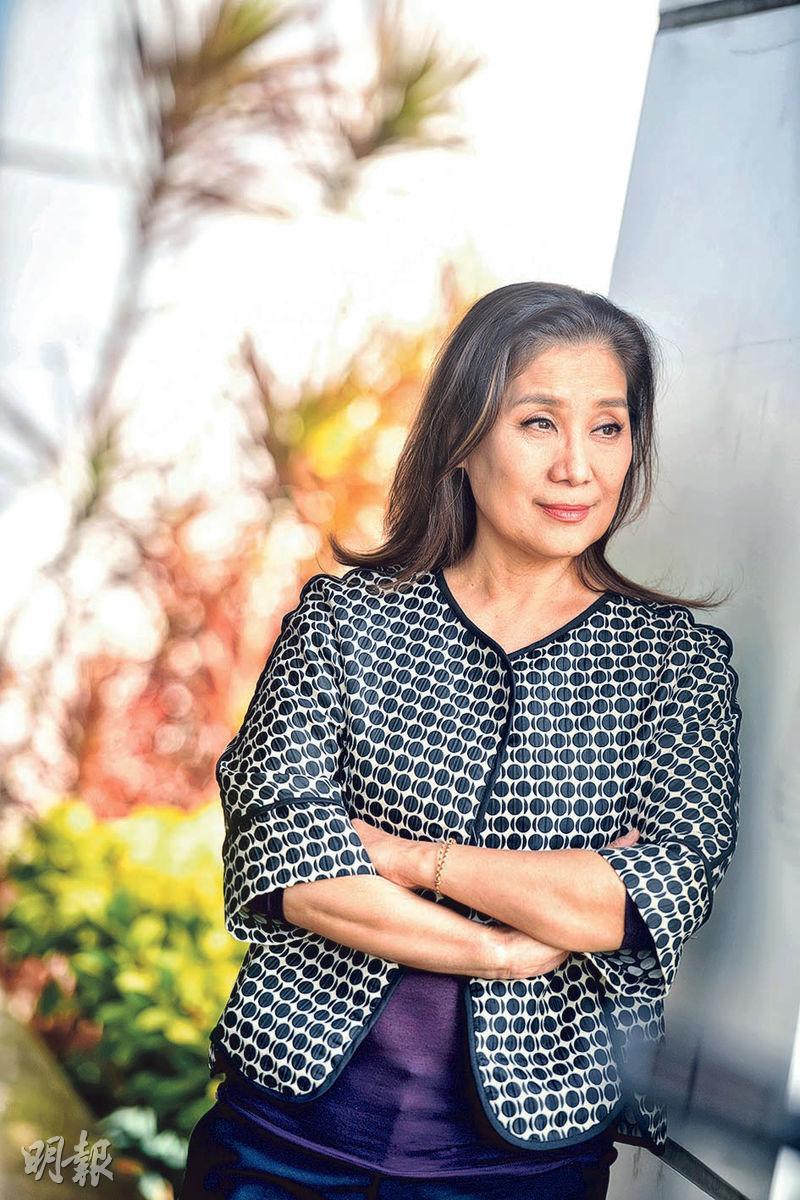 Started in the business at age 8, the 63 year old Yeung Pan Pan still contributes to the film industry and never says quit.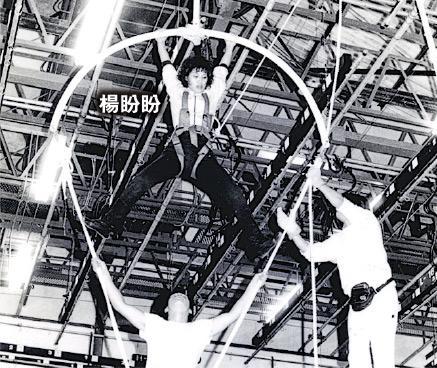 Yeung Pan Pan often attempted highly difficult stunts for the TVB aniversary shows
In 2018 Yeung Pan Pan suffered burns on the film set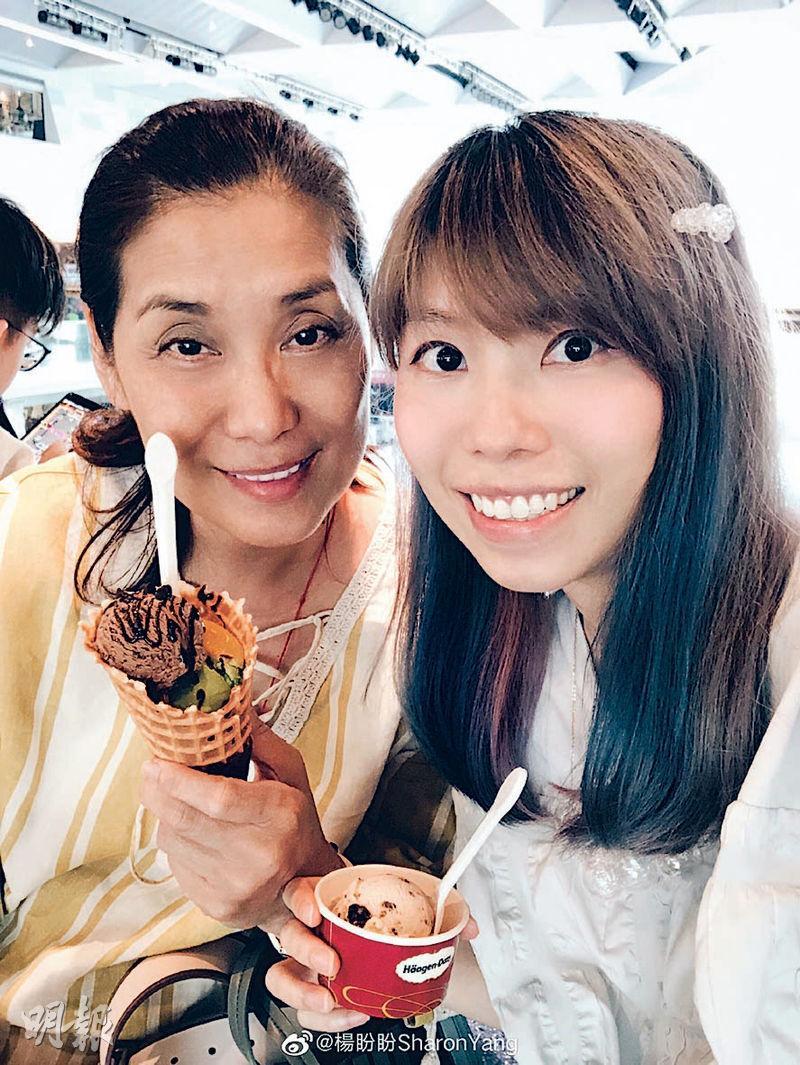 Yeung Pan Pan says daughter Jessica inherited her individual personality, loyalty and willingness to help the weak against the strong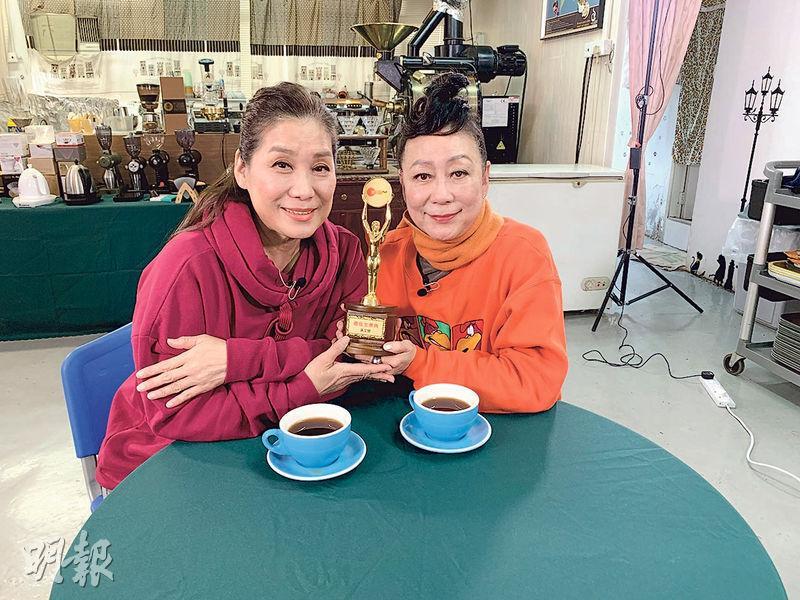 Yeung Pan Pan invites all the guests on her program herself, including Wong Man Wai
courtesy of mingpao.com
Yeung Pan Pan hosts a Hong Kong Open Television program, personally inviting friends in the business to talk about film. Starting in the business at age 8, she went from being an actor, a stunt person, action actor, to founding a training center. The 63 year old Yeung Pan Pan still contributes fully to the film industry and admits that she does not spend enough time with her daughter Jessica, but her daughter is exactly like her -- tough and independent. She never blames single mother Yeung Pan Pan and even quietly support her mother with fulfilling her ambition for the film industry.
Just had two operations, Yeung Pan Pan planned to stay in Hong Kong and properly recover. During that period she was invited to host a Hong Kong Open Television program. Originally she did not dare to participate. Because she served TVB for many years, TVB has always been home for her. She felt a little uncomfortable with doing a program for the station next door; finally a friend told her not to care which television station it was, because this was a program in which she would talk about her film industry experience. Thus she decided to give it a try.
She personally invited guests for 10 episodes, including Susan Shaw Yam Yam, Lam Tsz Chung, Wong Man Wai, the Stuntmen Association, Danny Chan Kwok Kwan, Philip Yung Tsz Kwong, Law Kar Ying, Cheung Lui, Tin Kai Man and Philip Keung Ho Man. Each guest had a history with Yeung Pan Pan. Among them Chan Kwok Kwan due to one of her films met his wife Emme Wong Yee Man. She could be said as their matchmaker.
Yeung Pan Pan on the program talked about her ambition for the film industry, detailing why she founded the stunt training center. The goal was very simple, the film industry needed more people. She decided to start the courses, from which students would understand they would have what it took to keep developing. Aside from teaching actors kung fu, she would also teach them bout life.
Yeung Pan Pan said, "At age 10 I learned to cook at Mother's Cathay Studio kitchen, I already learned to cook braised tofu. At age 12 I was able to cook a table full of dishes. Since childhood Mama taught me to learn to be independent. Now I use Mother's lessons to teach children to be independent, for anything they should try and digest themselves. I would only advise a little from the sideline. I would take everything seriously, at all times I have to be a good role model because I deeply believe that a bad example would make a bad precedence."
Yeung Pan Pan said that the training class has been founded for over a decade. She described it as just a pavilion where you can learn anything, because you need to be a jack of all trades in this business. Although not every student before had what it took, but she would still give the chance for the students to perform. At the same time she would let those students without talent to learn to quit. She said, "I would tell them, if you aren't then you aren't. After you are done having fun you should go, and do something that you should do."
In 2019 Yeung Pan Pan decided to temporary suspend the Hong Kong training center and make the Xiqiao training center the base. She said, "Because Hong Kong is too small, it lacks space for training. In addition the Mainland has a lot of people, I decide to head to the Greater Bay Area." She said that so far she could not say that her deeds have yielded a harvest, ultimately the power of one person was too little. However she only had a dream, to see her students succeed and take flight.
Contributing so much to film for decades, Yeung Pan Pan never thought about stopping. Her biggest ambition was still at work, hoping to earn the resource for her students. Then she would be the happiest. "Actually I have been a Buddhist for years, Buddhism says that people at age 60 are at a new cycle. After I was burnt, Master told me that I now am a two year old child, starting life anew."
After years in film and television, she admitted that being a woman in this business indeed has not been easy. Over the years so many people loved her and helped her, but she also ran into many unfair treatments. She said, "However I still was able to handle them, whatever happens, I would face it. When I run into something good I do it right away, if not then I would put it aside and wait for it to fade away. People would be a little happier that way."
Yeung Pan Pan never asked her daughter Jessica to follow her footsteps, she only asked her to do something she liked. Jessica now is a fashion label designer, but her personality is very similar to her mother's. Yeung Pan Pan said, "I told my daughter, if Mama says something wrong she can speak up. She absolutely would do that. She is also a very loyal person, people always understands her positives. She likes to help the weak and fight against the strong. She often spoke up for the children at the center, asking them whether I was bullying them."
Having her heart set on work, Yeung Pan Pan admitted that she did not spend enough time with her daughter. "However I told my daughter, we are independent already. Although family is forever, friends are the most important. Growing up with her in the future will also be friends. Mama sooner or earlier would pass before her. She never blamed me. Now as an adult she knows, work is the most important. Life is continuing to improve yourself at work."