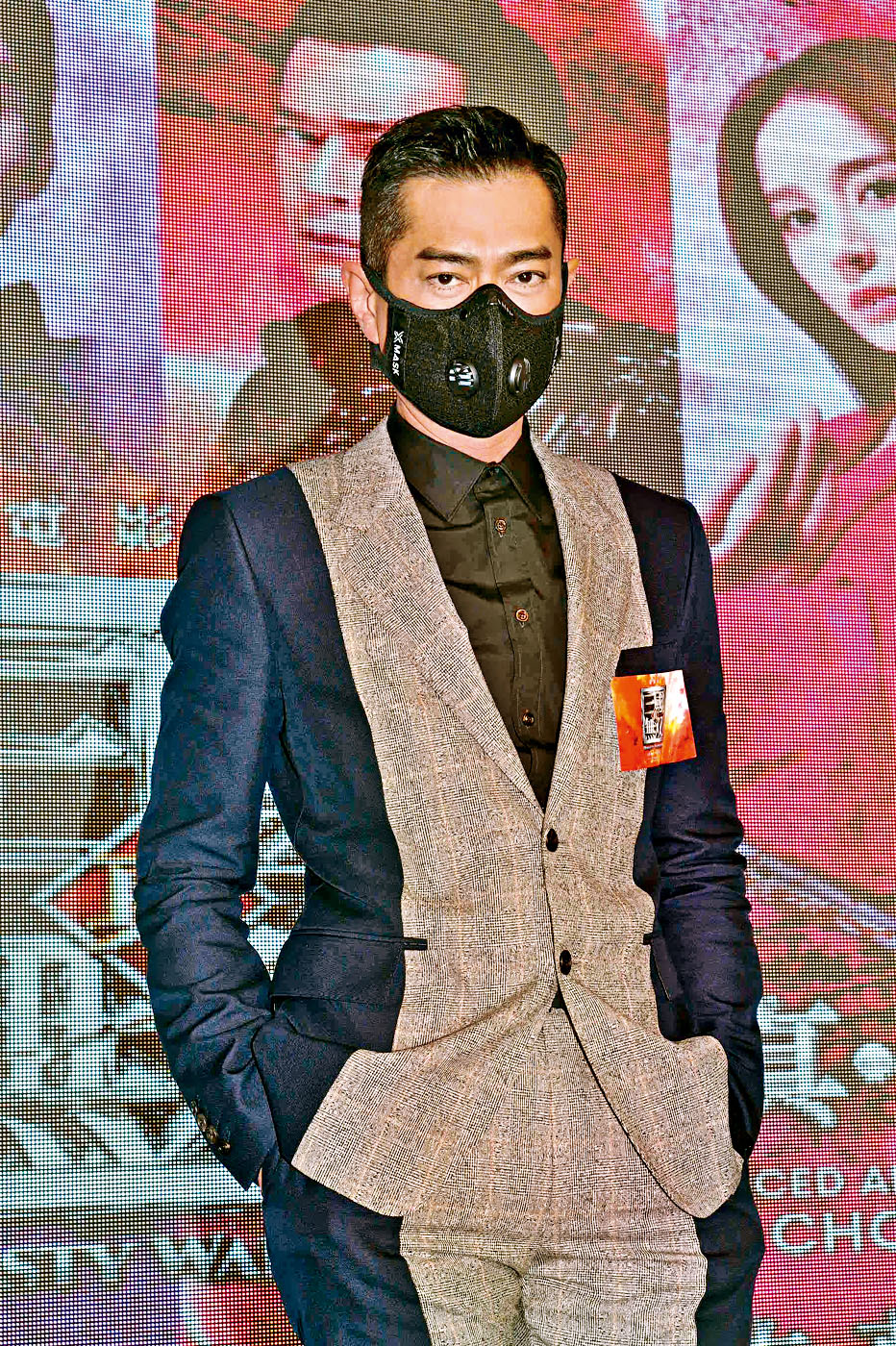 courtesy of singtao.com
courtesy of on.cc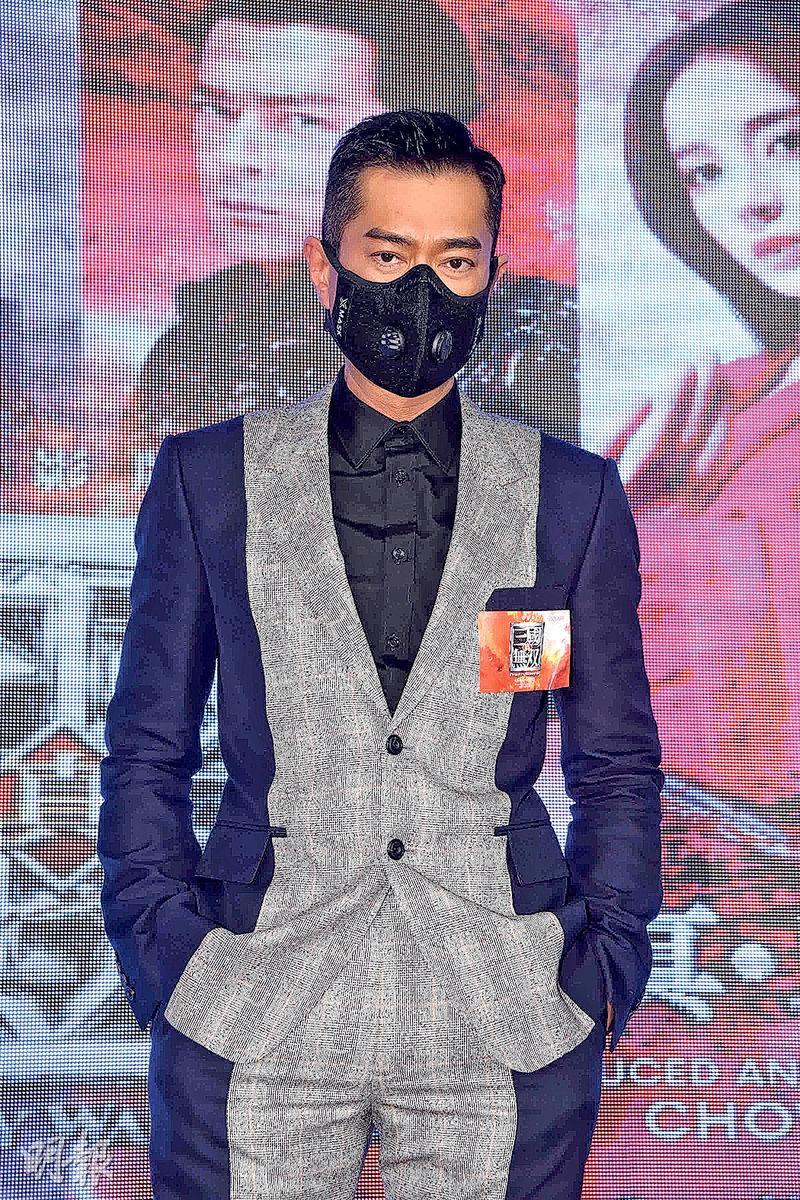 Louis Koo is still shaken when recalling his eye injury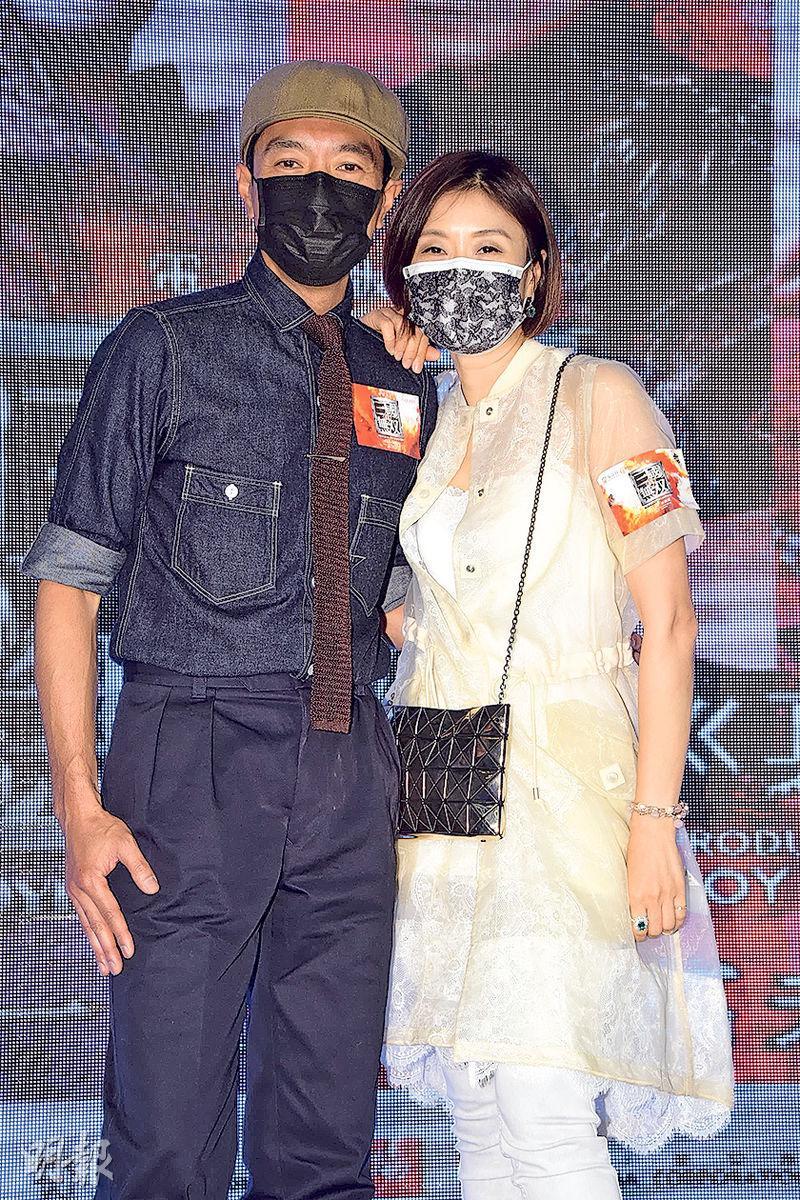 Philip Keung will work on a new film in Thailand. Due to the pandemic his wife will not tag along.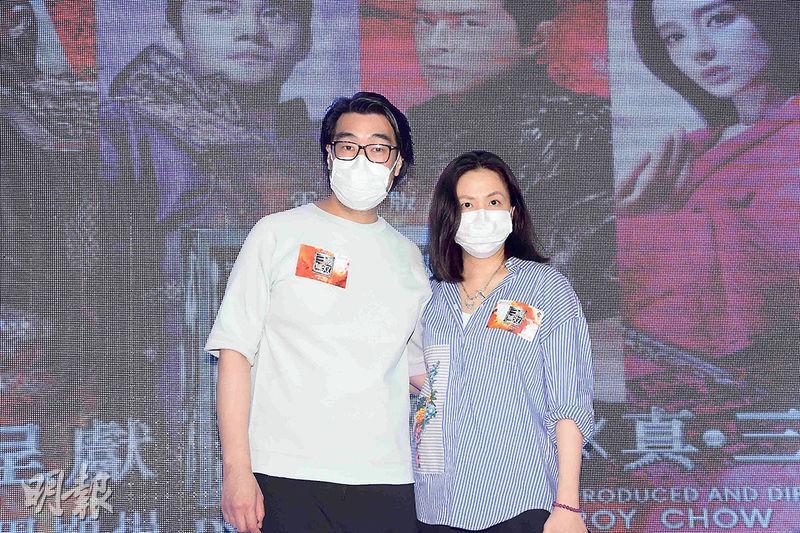 DYNASTY WARRIORS' director Roy Chow and his wife and producer Christine To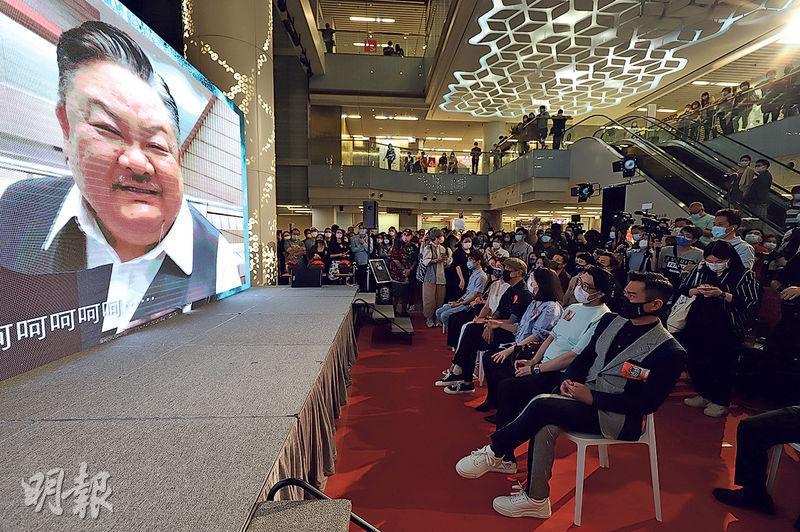 Lam Suet is working in the Mainland and unable to attend, but he sends a video for the premiere
courtesy of mingpao.com
The film DYNASTY WARRIORS (JUN SAM GOK MO SEUNG) two nights ago held its premiere. Actors Louis Koo Tin Lok, Philip Keung Ho Man, Jonathan Wong Chee Hynn and director Roy Chow Hin Yeung attended. Goo Jai brought up how his right eye was injured and felt that it happened in a rather nonsensical way. Luckily he was treated in time and suffered no after effect. Goo Jai had myopia and presbyopia. The doctor suggested for him to wait until he would have cataract to have the vision correction surgery all at once.
Goo Jai recalled shooting the film on location in New Zealand. When the accident happened he was acting alone in front of a green screen. "Actually it happened very nonsensically. When I raised my weapon, it was too heavy and I couldn't keep its balance. I stabbed my right eye and my eye ball needed eight stitches." Goo Jai described after being injured his eyeball kept bleeding and gel flowed out. He knew he was in trouble and went to the hospital right away. "When I heard my eye ball needed eight stitches, I was scared out of my wits. However I couldn't go under for the surgery. When every stitch was applied it was itchy, I felt the eyeball being sewn back together!" Goo Jai was fortunate to be treated in time and had no after effect. however he definitely would have his eyes examined on schedule. Goo Jai also said that he had over 900 degree myopia and started to have presbyopia. Originally he thought about having vision correction surgery, but after surgery he could not wear contacts for two months. He would feel dizzy with normal glasses. In addition he had a habit of rubbing his eyes. The doctor suggested for him to wait until he had cataract and have the surgery all at once.
Goo Jai lately has not left town, staying in Hong Kong to focus on his movie. Lately he just finished a medical subject film, then he would work with Gordon Lam Ka Tung on another new film. Earlier he worked on a scene in which four thugs held him down as he struggled. When he got home he really many finger imprints on both of his arms and they were bruised. Goo Jai said that he has not attended a premiere in a very long time, he has not faced the media for interviews in over a year. While in Hong Kong he avoided going out, ultimately he had many seniors at home. Thus he would only have meetings over video conference. Would he consider taking the vaccine to be even safer? Goo Jai said, "I am super sensitive, and have skin reactions, allergies and rhinosinusitis. I even have long term rash all over, so I have to ask the doctor whether I would be suitable for taking the vaccine."
Keung Ho Man and his wife attended the premiere. Hak Jai recalled working on a fight scene on location in New Zealand for DYNASTY. He had to fly for over 10 hours, but it was well worth the effort. He said, "I never thought that I would work on a costume film in New Zealand, the feeling was pretty interesting. The environment there was great, the sky and the mountain are very pretty. After the shoot my wife and I rented a car and drove for fun for four or five days." However the pace of life there was slower, not quite suitable for him. Even if he retired he would not consider staying there for the long run, and his wife preferred Asia anyway.
Hak Jai revealed that he just finished the film ONCE UPON A TIME IN CHINA (GUM SAU JI). Right now he is preparing for a Mainland film, which will shoot on location in Thailand. The pandemic has not been under control in Thailand, he said that for work he could not do anything about that. He could only take proper preventive measures and believe that the team would have appropriate arrangement. Would he take the vaccine first? Hak Jai said that earlier he wanted to take the vaccine, but his physical examination revealed high cardiac enzyme levels. He would have to wait until after his cardiac scan to show no problem before taking his shot.