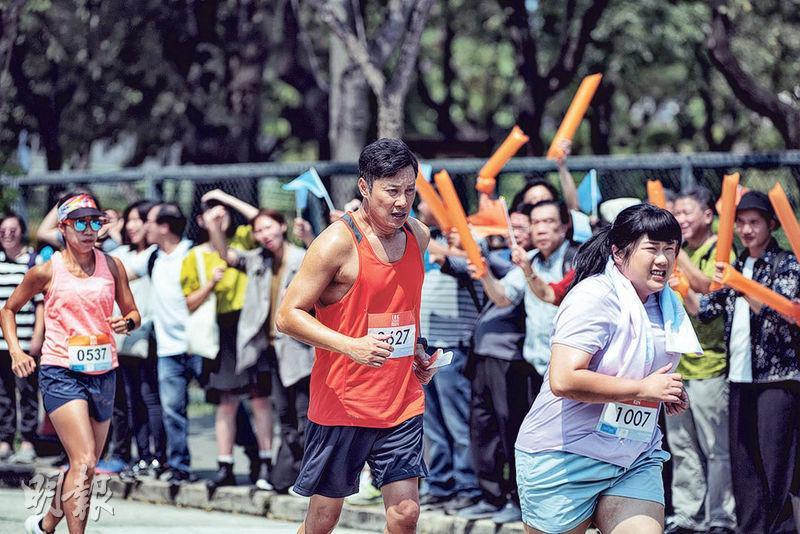 Patrick Tam (in red) played a gym teacher who, in order to fulfill his promised his late wife to run a 10K race, practiced and competed even when he was sick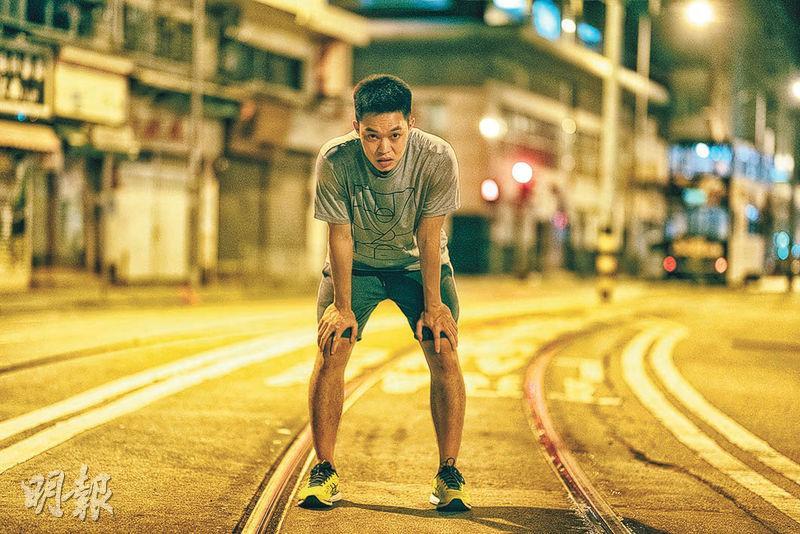 Tony Wu played a real estate agent whose will was rekindled after running into his elementary school teacher Patrick Tam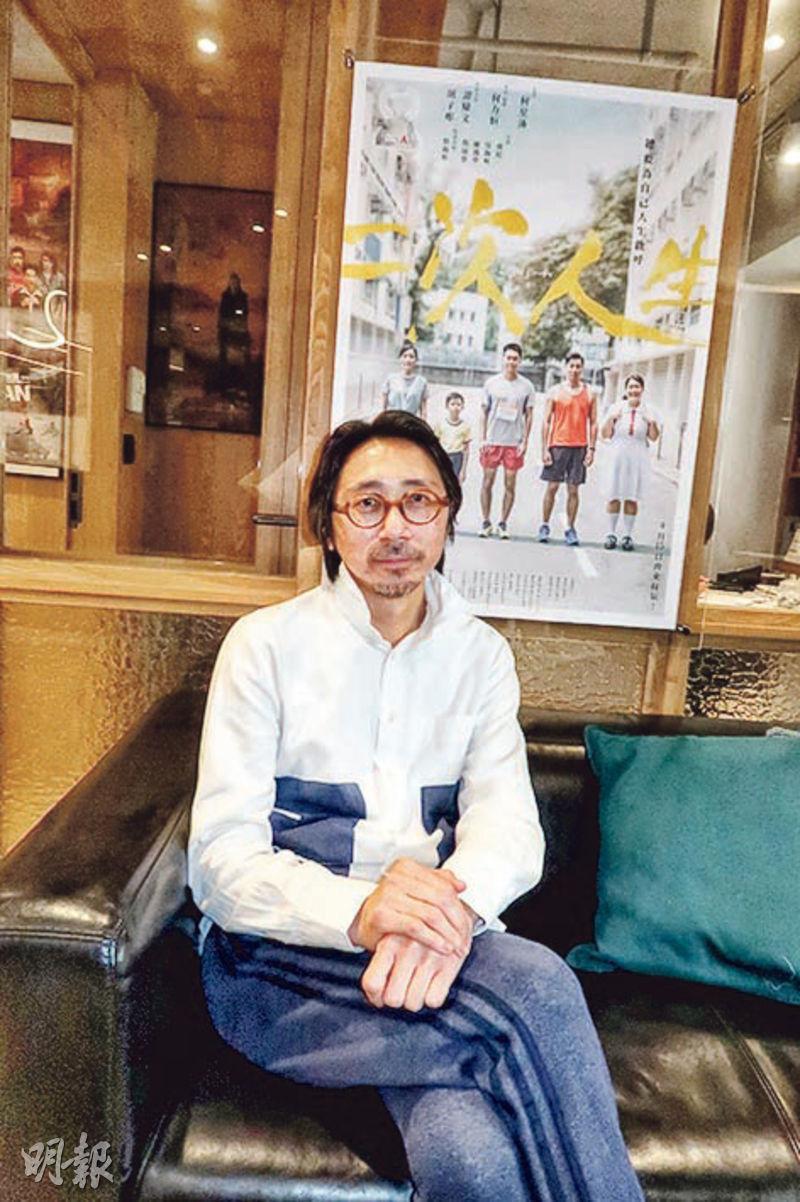 Director Ho Lik Hang says that after investors backed out the film almost did not come to be
courtesy of mingpao.com
Ho Lik Hang's directing debut I STILL REMEMBER...(YI CHI YUN SUN), during its production process, truly experienced a "second life". Because of investors suddenly "pulling out", the film also died in the womb. He could only establish a film company and fund the production himself, to encourage young people through the film; he felt that this film was very suitable for current teachers and students to watch. With an advertising background Lik had a head full of creativity, turning what he thought up into movies; whether his company would have a second film, it would depend on I's box office performance.
Screenwriter and director in one, Lik in 2013 after watching a musical with many young players, hearing many cheers for those young people, felt that young people had a chance. They also after the performance found their own directions; Lik also wanted to make a movie to encourage young people, thus he started to write a story with the subject of "street marathon". "If you have two legs you can run, it doesn't have any difficulty or technique. For example I can wear a pair of 'Chinese Noodle Fishes' (white boat shoes) and run. I wouldn't have any exercise not to reach the finishing line. It is the simplest way to encourage people. I hope to cheer for young people who are lost and don't know what they want to."
Unfortunately after the script was completed, investors "backed out" and it was scrapped until 2018 when Lik founded his own company to fund the production himself. "When I first conceive this film, investors had no opinion on the subject and the production cost. We only had confidence when we had another team. Finally the investors didn't participate. I didn't want to waste everyone's effort and hard work, so I forced myself to invest. Just like in the film, (Tony) Wu Tsz Tung ran with his gym teacher (Patrick Tam Yiu Man), he ran and ran and ended up running himself and finishing the race."
Lik made two short films LATE LETTERS and GOODNIGHT, but directing his first full length feature film was still difficult. Luckily he had veteran filmmaker Or Sing Pui as his producer, advising him from behind and making the production process even smoother. He said, "The producer helped me alot. Although I made two short films, worked as a full time advertising director for 10 years, and accumulated a lot of pre and post production experience, telling a story with a full length feature ultimately was different. He fixed many of my minor details to their prettiest and put them on film. (Which scene was the most difficult?) The ending scene that blocked off Nam Kok Road for 3 hours, its timing had to be very accurate. That day several hundred extras cheered on both sides of the street, just getting them to take their marks already took a long time. Then I had to arrange the protagonist and runners, not to mention there were a lot more I had to handle as well. No matter how loudly I yelled they couldn't hear me. Luckily it was successfully completed."
With the pandemic gathering restrictions, the cinema admission rate has been capped at 75%. Lik still had confidence in the film's box office, because earlier the film held many advanced screenings and academic screenings and received decent response. "I don't dare to say they were great, but I sense many people's support. They know the reason that the film is made and the message it wants to deliver. It's very suitable for Hong Kong people to watch. The film talked about the teacher and student relationship. A headmaster after watching it encouraged me, praised the film as great and he liked it very much. He wished that my team would have a second film, but it would depend on the performance of I."
As a new director, how did he view the topic everyone recently have been discussing, "Hong Kong Film is Dead"? Lik disagreed, feeling that now although Hong Kong film production rate is low, each film has its own style and story that it wants to tell. Instead it is a chance to start over. "The film industry is very hard to operate, which gives small productions like ours a chance."