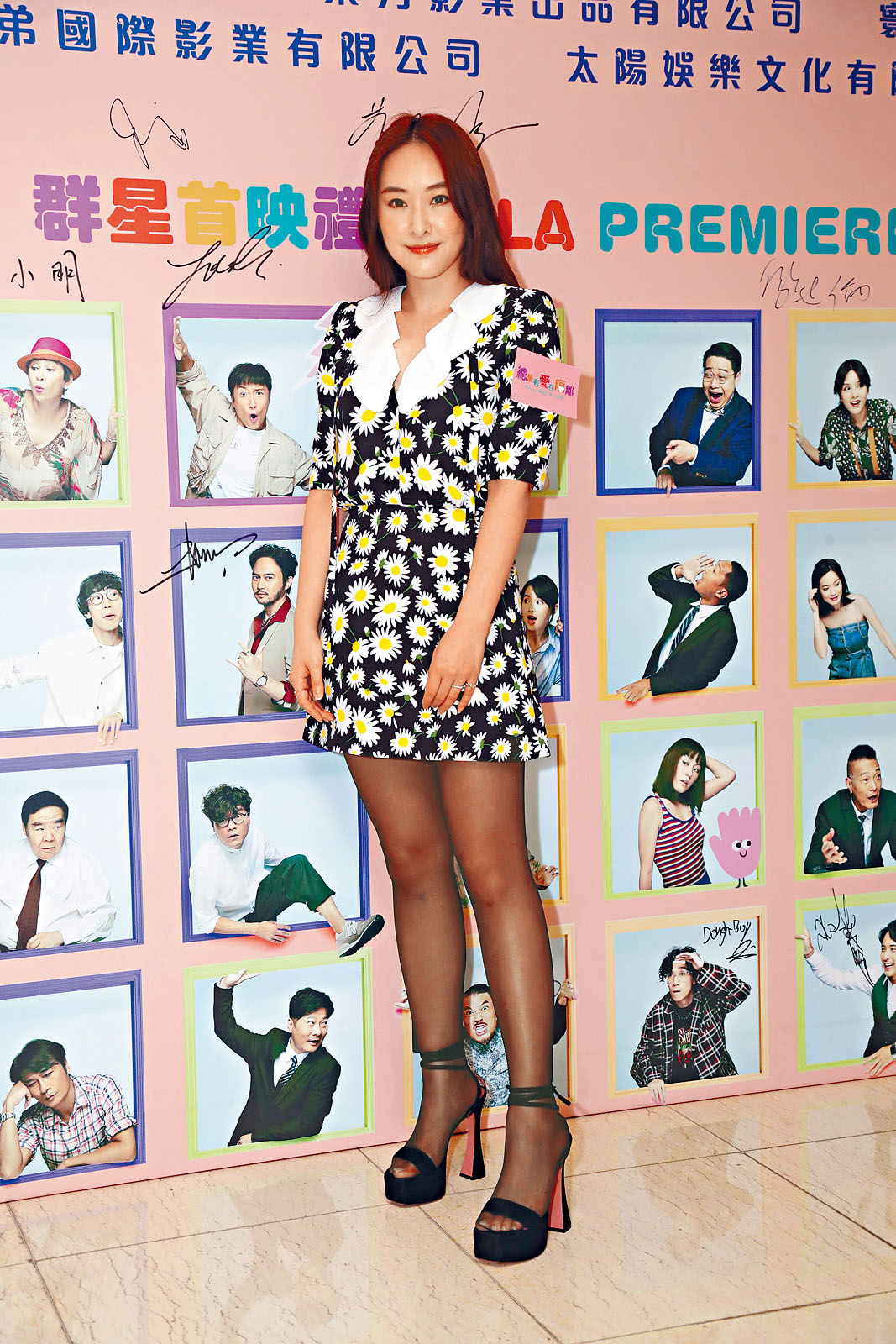 Jeannie Chan has to lose 10 pounds for her costume role
courtesy of singtao.com
Julian Cheung's smile is stiff from the pain

Jeannie Chan is going vegetarian to lose weight to play a female general
courtesy of on.cc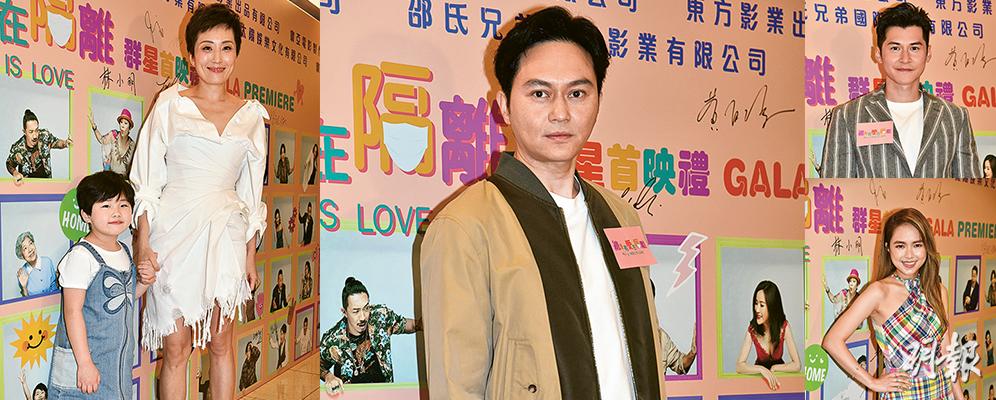 49 year old Julian Cheung says trying for a daughter would be a race against time so it would probably be impossible.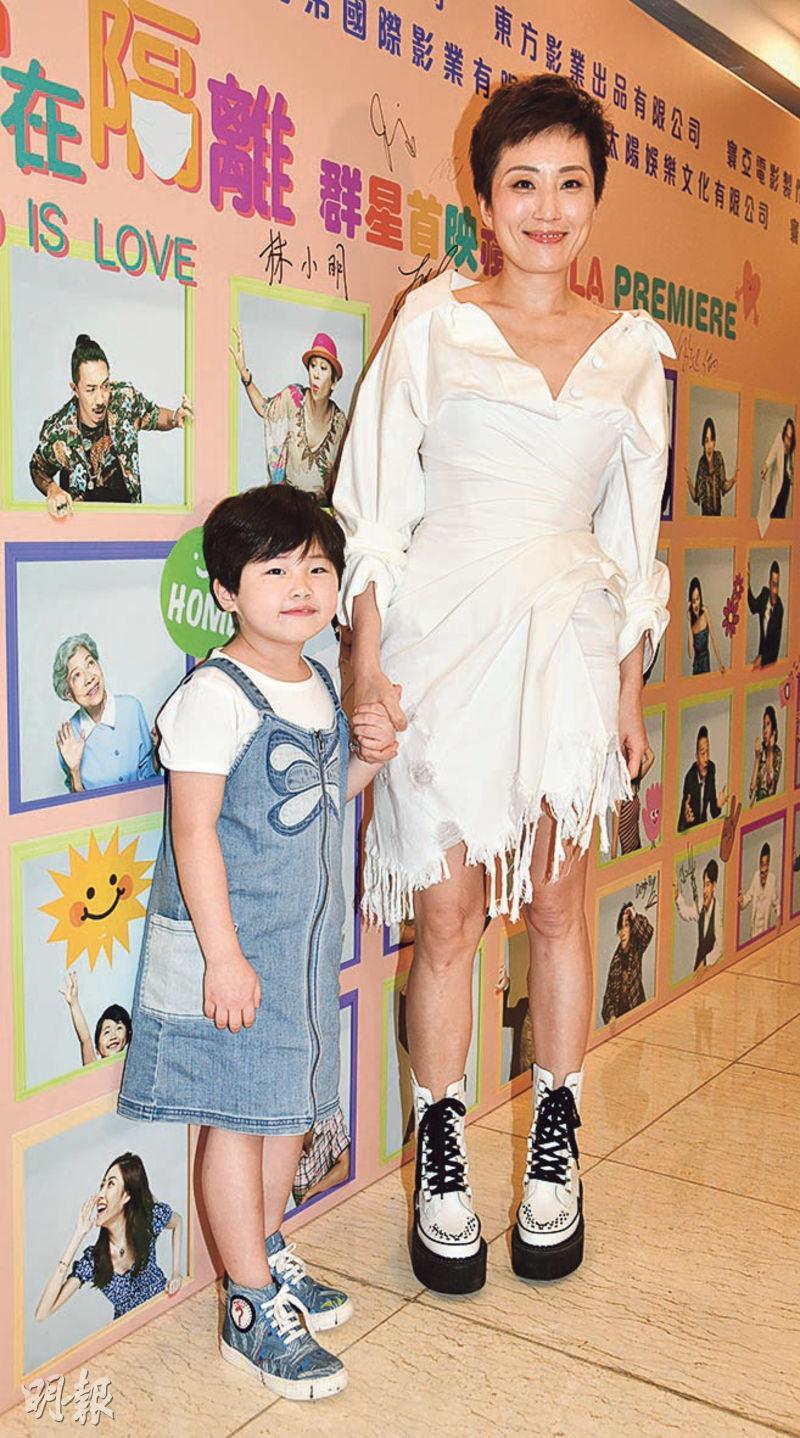 Jo Kok brings her 6 year old daughter Lau Yui to the premiere. Julian Cheung calls her daughter cute.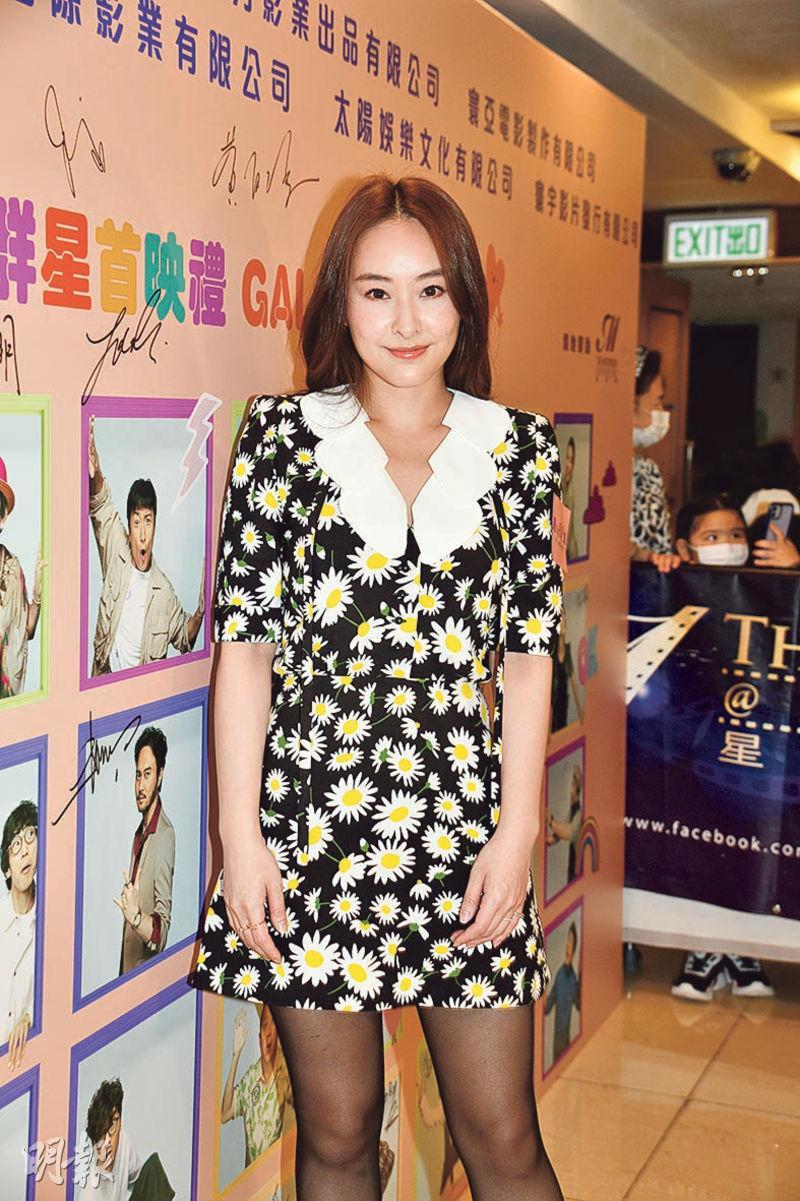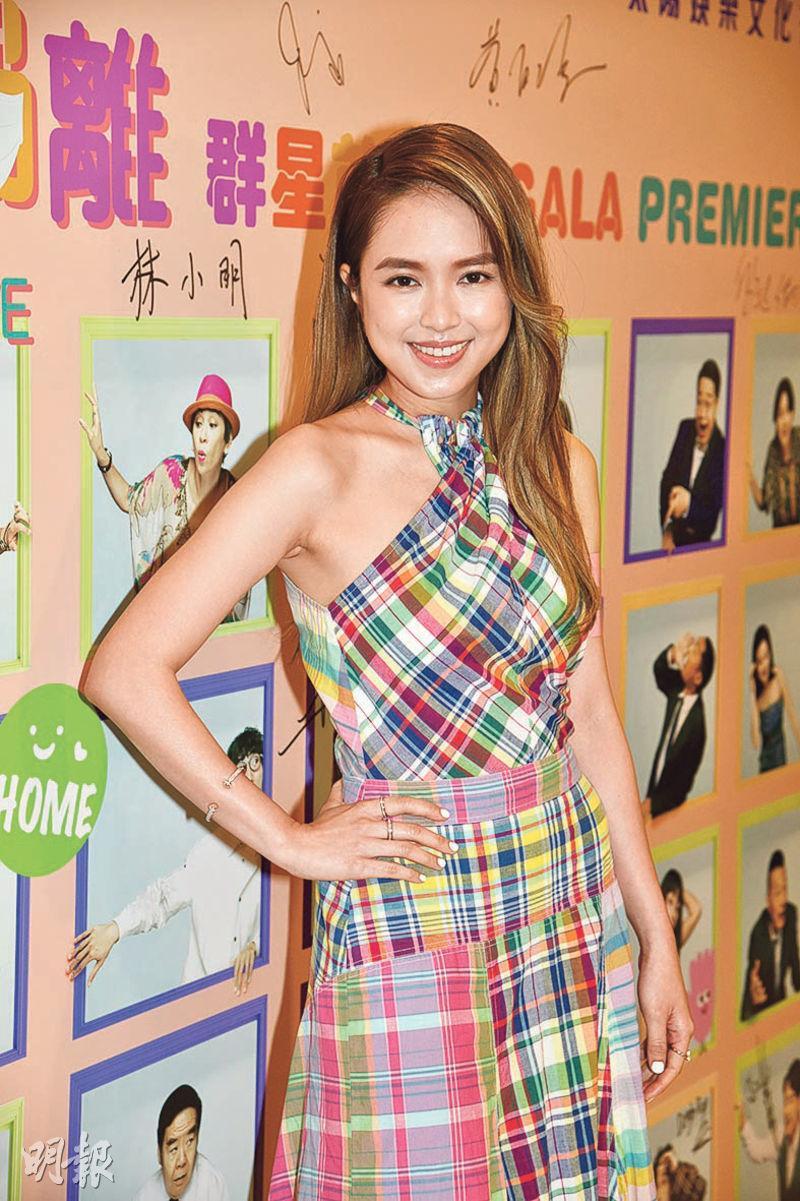 Cecilia So wants to play matchmaker for her friends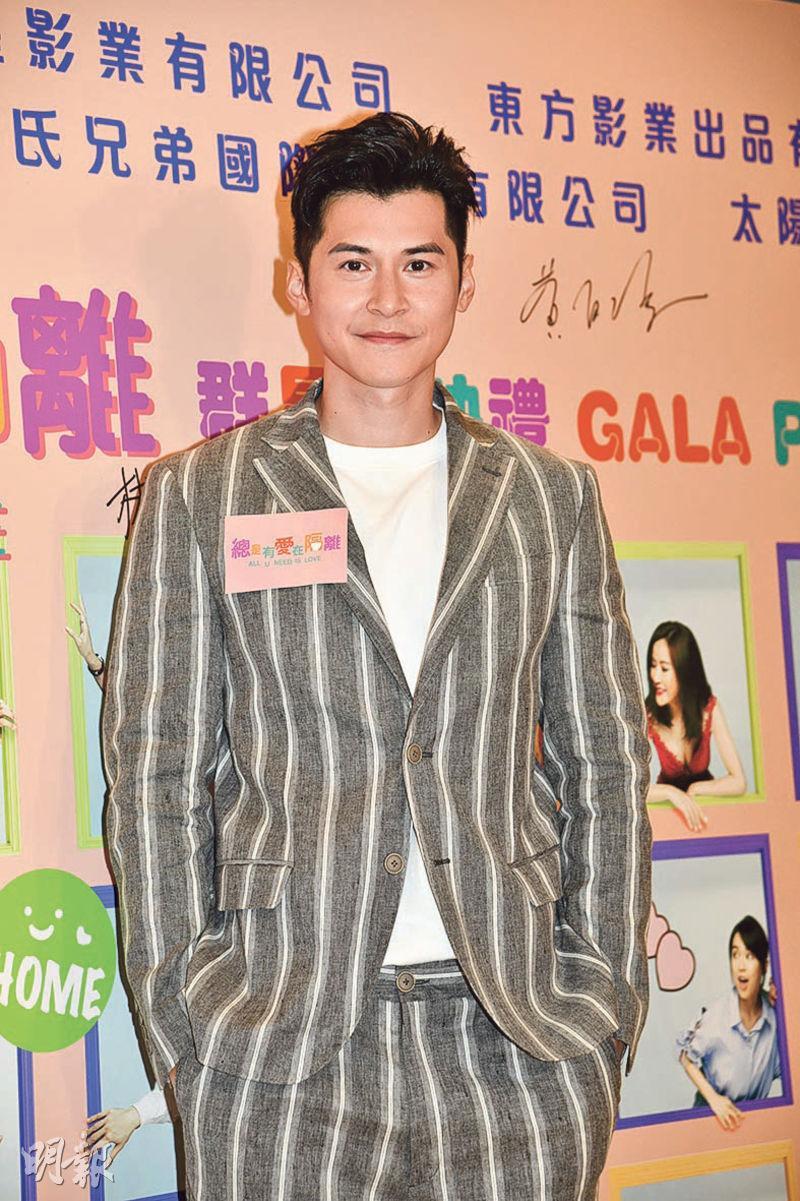 Carlos Chan gives Shiga Lin a shot of confidence
Eric Tsang and Raymond Wong thank the ten companies for uniting to raise funds
courtesy of mingpao.com
The Hong Kong film industry united to produce the pandemic fighting film ALL U NEED IS LOVE (JUNG SI YAU OI JOI GAK LEI) two nights ago held a "You support me support you all star premiere". Stars who appeared included the boss level Eric Tsang Chi Wai, Raymond Wong Pak Ming, Daneil Lam Siu Ming, actors Julian Cheung Chilam, Louis Cheung Kai Chung, Carlos Chan Ka Lok, Cecilia So Lai Shan, Cheung Tat Ming, Jeannie Chan Ying, Alex Lam Tak Shun, Bob Lam Sing Bun, Sarika Choy Yuen Shan, Alex Fong Lik Sun and others.
Before the screening, ALL's producers Tsang Chi Wai and Wong Pak Ming thanked the ten Hong Kong film companies for uniting to make this pandemic fighting film happen. Wong Pak Ming said that under the pandemic, the film industry's on and off screen livelihoods were drastically affected. At first Chi Wai called him. "I thought he had some great deal for me, when I learned that it was a pandemic fighting film idea I agreed right away." Chi Wai praised Boss Wong. "It's not easy to get a rich guy to give money and effort, not to mention for his entire family to help. Truly the whole f'n family came out!" Chi Wai also thanked the ten film companies, which agreed in less than 15 minutes. While everyone in the industry gave their support, the film's production start was very difficult as they had to save on everything. He said, "Everyone raised HK$ 3 million, then not only did they had to chip in more, I also had to thank (Peter) Lam Kin Ngok for providing his hotel for the shoot. Everyone divided into 7 teams, going up and side. Workers turned night into day and shot day and night, because under the pandemic they had no other idea and had to save money and raise money. The cast and the crew fully united, as participating artists also did not charge any money. Everyone need to applaud them. Actually they put in more effort for not giving paid than for getting paid. workers also only gave some symbolic compensation!" Later, the ten film companies' representatives came to the stage for a simple yet elegant "heart sticking" ceremony.
Chilam was ailing two nights ago but still insisted on showing his support. He said, "my clavicle really hurts, I couldn't even raise my arm. At first I thought it was frozen shoulder, but the doctor said it was a clavicle infection." Chilam pointed out that although he was unwell, he still insisted on attending because how meaningful this event was. "I haven't watched a premiere for too long, in addition this film's message is 'love'. I hope to properly deliver this message to everyone. Since the film industry put so many hearts into this, I hope it would perform well!" In the film he worked with Kok Cho Lam's younger daughter and thought it was very fun. "I don't have a daughter, I really long to play with other people's daughters. It's especially fun. Siu Kok's girl is very cute, when I saw her I was happy." Did he want to try for a daughter? Chilam said, "Probably almost impossible, this would be a race against time!"
So Lai Shan and Lok Wing in ALL U NEED IS LOVE played a couple. She said that in the film she was a control freak, but in reality she did not feel that she was. However her control freak boyfriend said that she too was the same type of person. So Lai Shan revealed that her boyfriend was quite lucky with the opposite sex, thus sometimes she would be jealous as well. However she trusted her boyfriend, and he would introduce his female friends to her. Her boyfriend also knew her friends.
Chan Ying after visiting her family in Vancouver jumped right into the production. Because each time she would balloon up in Canada, she was probably at her fattest in the film. Chan Ying joked that next week she would start work on a costume film, but she just had a costume fitting for a female general. The costume was ten layered thick and the director thought she was very swollen and ordered her to lose 10 pounds. "I have to lose 10 pounds in 10 days, Right now I can lose 1.5 pounds in a day. I can only try to watch what I eat."
After RAISING THE BAR, Chan Ying worked together with Cheung Kai Chung over 6 years later. She admitted that Ah Chung was her idol and like a big brother. Thus she would consult him about work or personal life.
Chan Ka Lok and rumored girlfriend Shiga Lin were rumored to be on the rocks as former Miss Hong Kong Carmaney Wong Ka Man interjected herself between them. Ka Lok two nights ago denied the rumor and instead asked the media why they would believe it. "Such nonsensical information from a reader, actually several days go this reader already attacked me then my fans on IG. Anyone can tell it is made up!" Did he explain it to Shiga? He said, "No need, I myself didn't bother with it because his account is fake. It's too fake, too made up, it should get 0 points and be done over." However Shiga "liked" on his clarification social media post. Ka Lok joked, "I have no comment on that, as long as friends who know and support me understand then it's fine. I am rather helpless myself!" He stressed that his love life has been very stable. "Work and love life are already very exciting, the reader shouldn't rile me up again!"