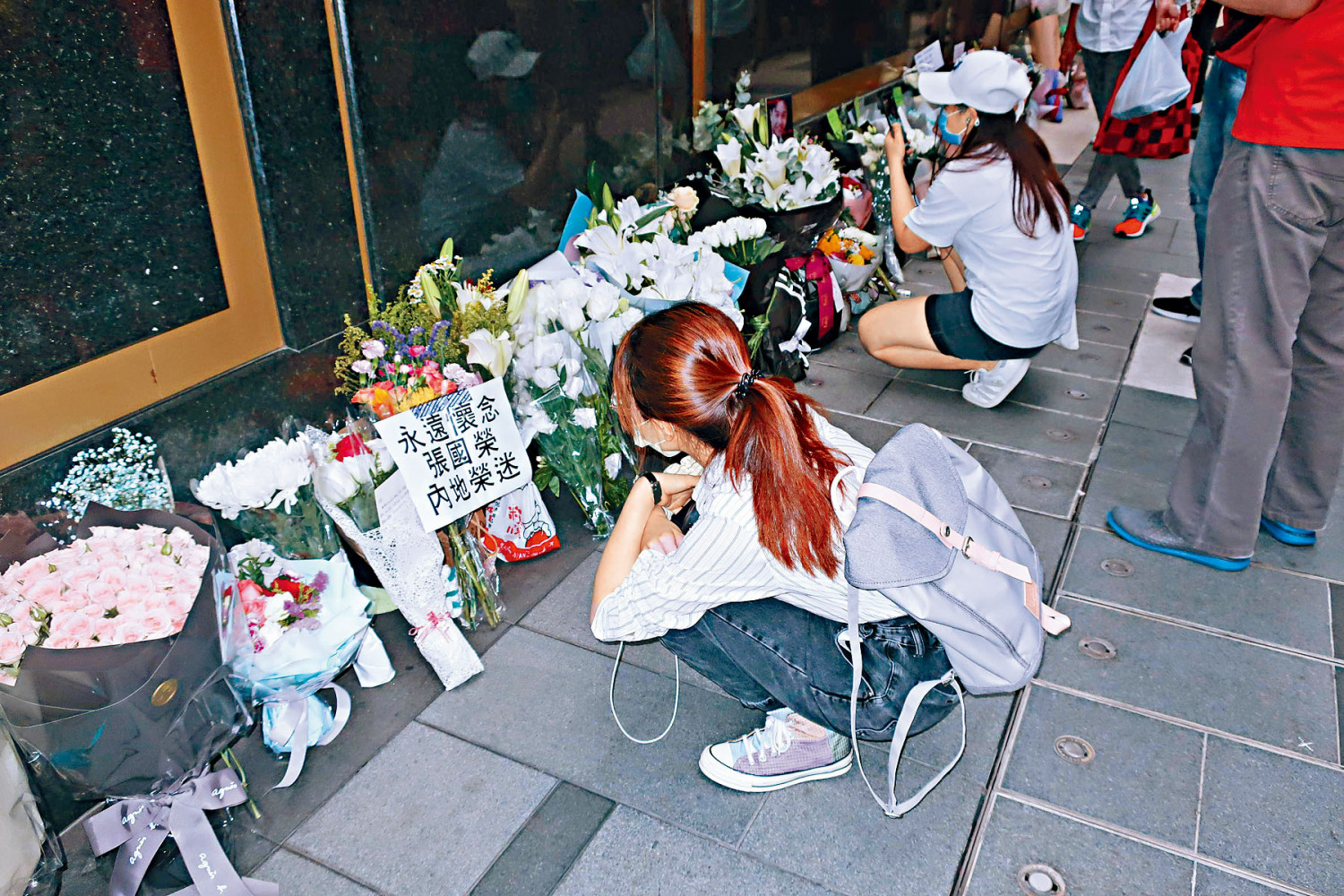 courtesy of singtao.com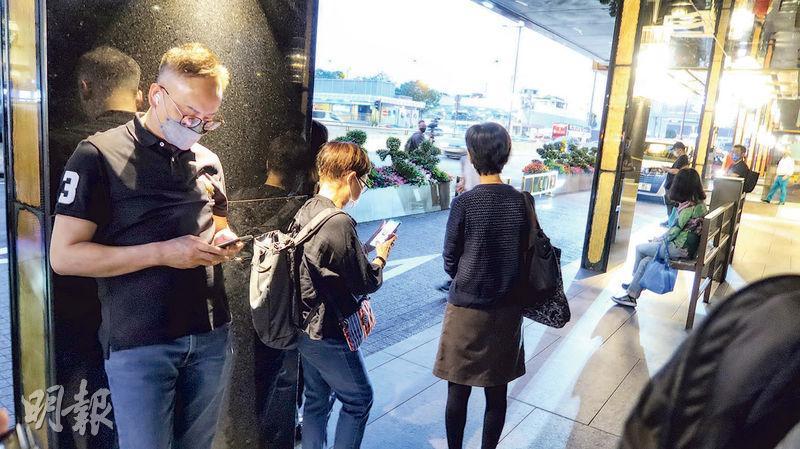 Around 6:43 PM fans stared at the location and held a moment of silence for Leslie Cheung
In the afternoon fans bring their children to present flowers
18 years ago on April 1st, "Gor Gor" Leslie Cheung Kwok Wing jumped from the Mandarin Oriental Hotel at Central and ended his legendary life. Since then,
Due to the pandemic, this year "Gor" fans did not have any large scale public memorial event for a second year in a row. However many fans still went outside the Mandarin Oriental Hotel to remember him. Yesterday the traffic flow outside the hotel was endless. Around the evening around 50 fans were present. Some parents even brought their children. They all peacefully came to present flowers and offerings to Gor Gor, took photos and sang Gor Gor's songs. The most special was a moon shaped floral arrangement made from baby's breath with the words "Because of you, the galaxy is even more brilliant". Another floral arrangement had a 1990 Gor Gor autographed letter for a Korean fan. Many also said "missing you" and "remembering you".
Last night at 6:34 PM, the moment when Gor Gor passed away, fans stared at where Gor Gor jumped and mourned in silence. The square across the street from the hotel did not have any memorial event.