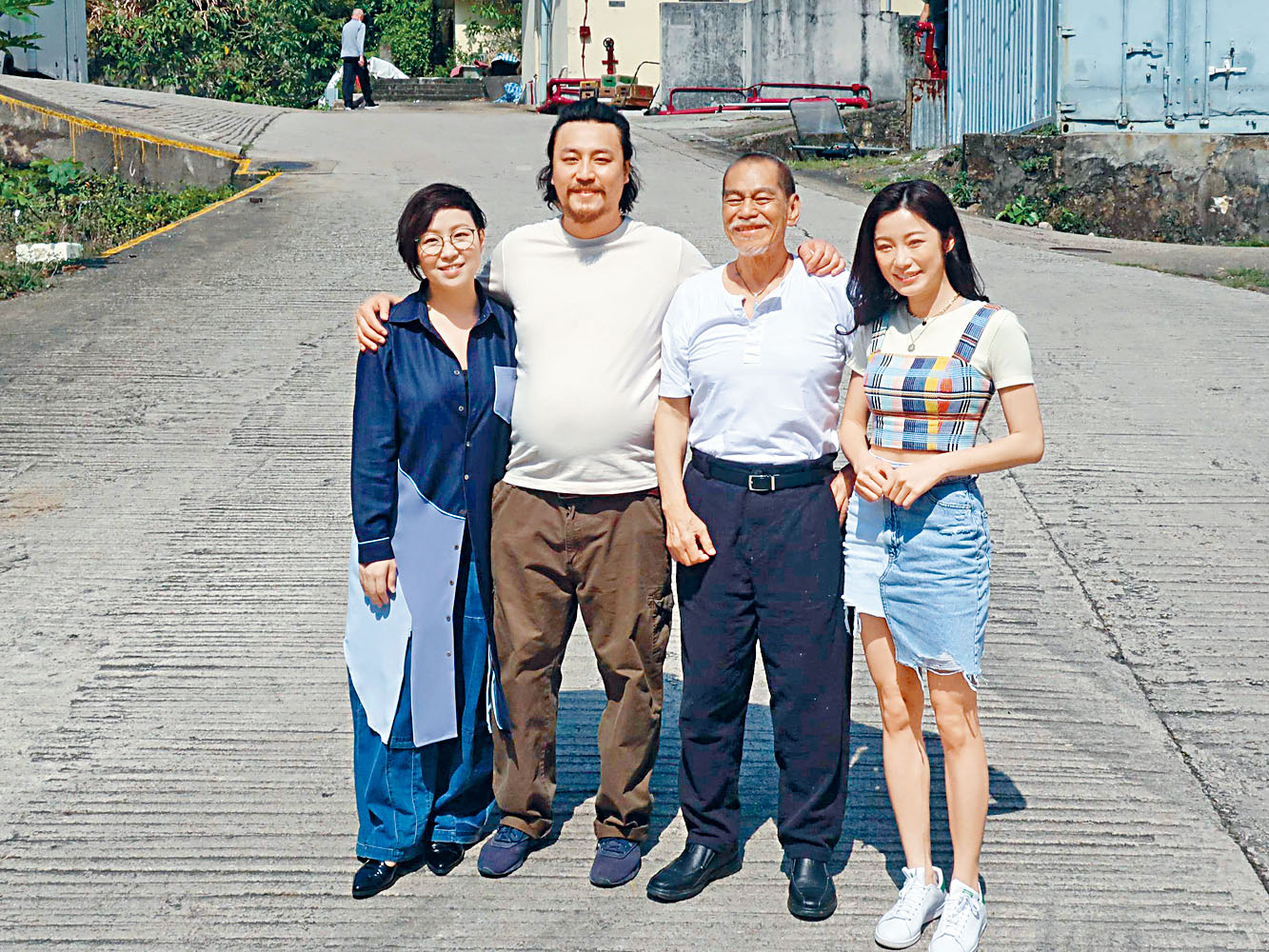 Harriet Yeung, Justin Cheung, Chen Kuan Tai and Wiyona Yeung
courtesy of singtao.com
Shrimp Head and Justin Cheung play a couple
Wiyona Yeung familiarizes herself with the script in order to be at her best
courtesy of on.cc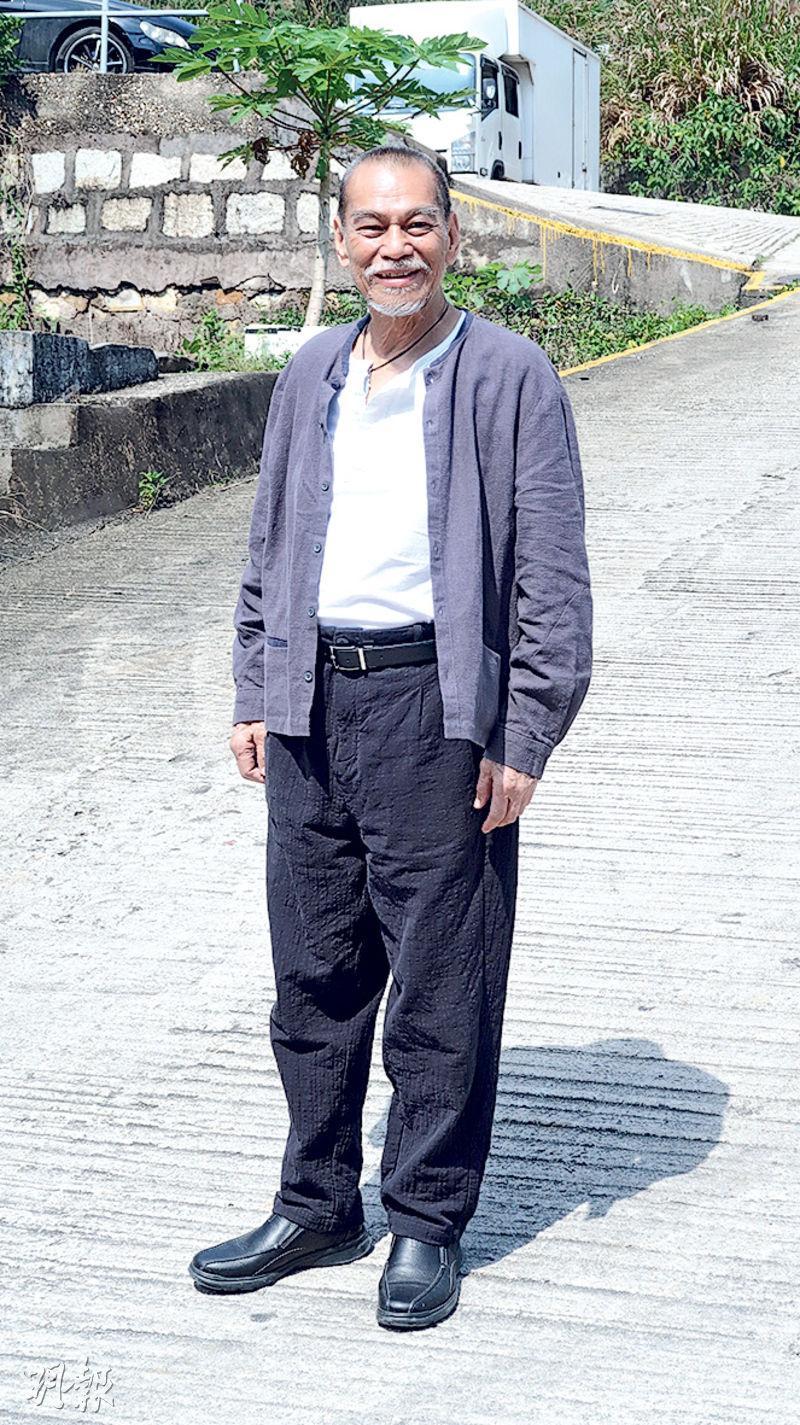 Chen Kuan Tai had a high white blood cell count and required him to be hospitalized for a blood transfusion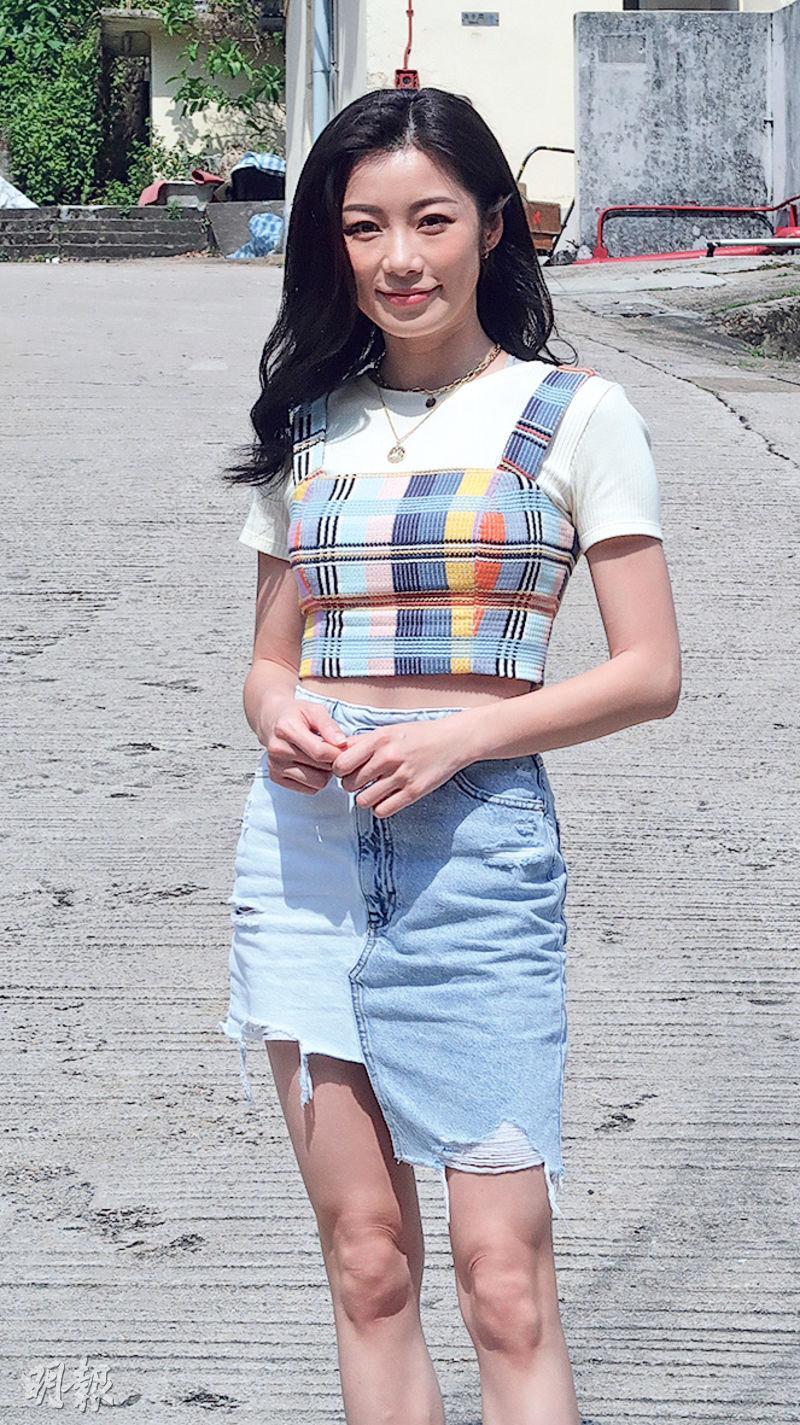 Wiyon Yeung says that this role will be quite a test for her acting skills
courtesy of mingpao.com
The film SUN GAING DAI HUP (CRAZY BIG HERO, tentative title) held a worship ceremony. Stars Justin Cheung Kin Sing, Chen Kuan Tai, Lam Yiu Sing, Harriet Yeung Sze Man and Wiyona Yeung Lau Ching attended. Cheung Kin Sing this time played a down on his luck director. For the character he reached his heaviest in his life at 220 pounds in just two months. He revealed that during the period his body set up alarms as he found blood in his stool. He accepted the doctor's advice and stopped pigging out for two days. He stressed that his weight gaining method was not scientific, thus he declined to share it to avoid others from following his footstep. He joked, "I would tell a little, I would get up at 4AM to cook, maybe steam up some ribs."
Cheung Kin Sing reveled that this was the third time he gained weight for a movie. "I played a director who got fat due to his lack of success. He would work with Chen Kuan Tai to create a modern wu xia film." Shrimp Head would play Cheung Kin Sing's wife. "My character would stop him from directing and tell him to face life. In one scene we spoke from our hearts."
Yeung Lau Ching said that she would play a beer girl, who the director discovered to become an actor. She would need to play 3 roles, quite a test for her acting.
The 75 year old Chen Kuan Tai has not appeared in public for awhile. He revealed that the script drew him into the production. Brother Tai mentioned that in 2014 he moved from Beijing to Zhongshan. Early last year he switched to a vegetarian diet, but because became ill because his body was not used to it. He said, "The red and the white blood cells lost balance, now I have to take shots and medication." He revealed that ATV invited him to participate in a new series, but because he lacked shots, he would need to return to Zhongshan to get more before returning to Hong Kong for its production.