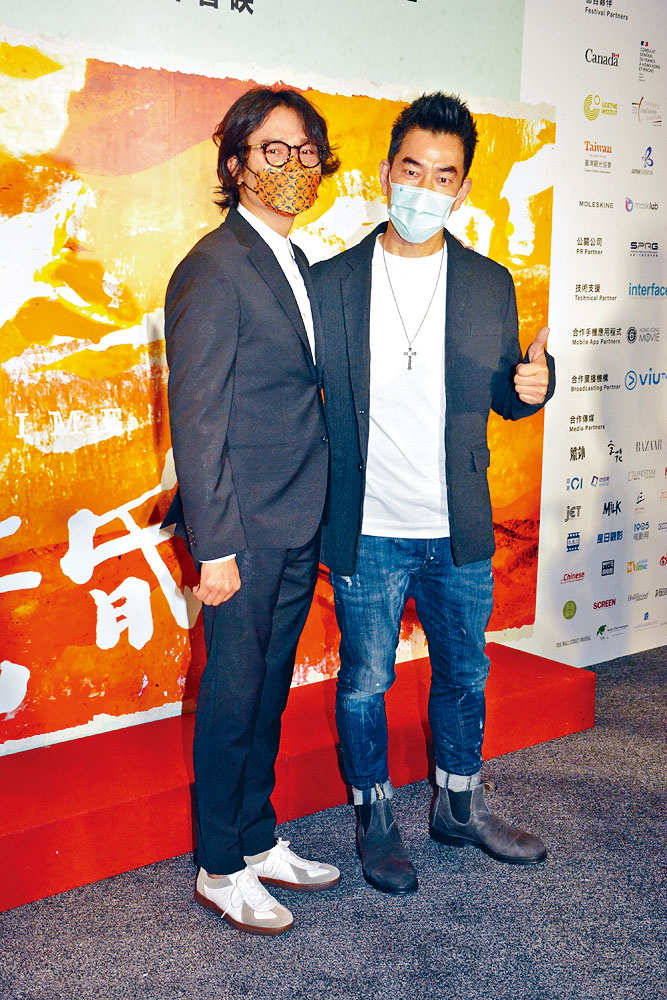 Richie Jen shows his support for Gordon Lam
courtesy of singtao.com
Gordon Lam regrets that Petrina Fung is unable to make an appearance
Patrick Tse removes his glasses
Stephanie Ho does not know whether to laugh or to cry when her husband Fred Cheng gives her the breakup symbol "yellow rose"
courtesy of on.cc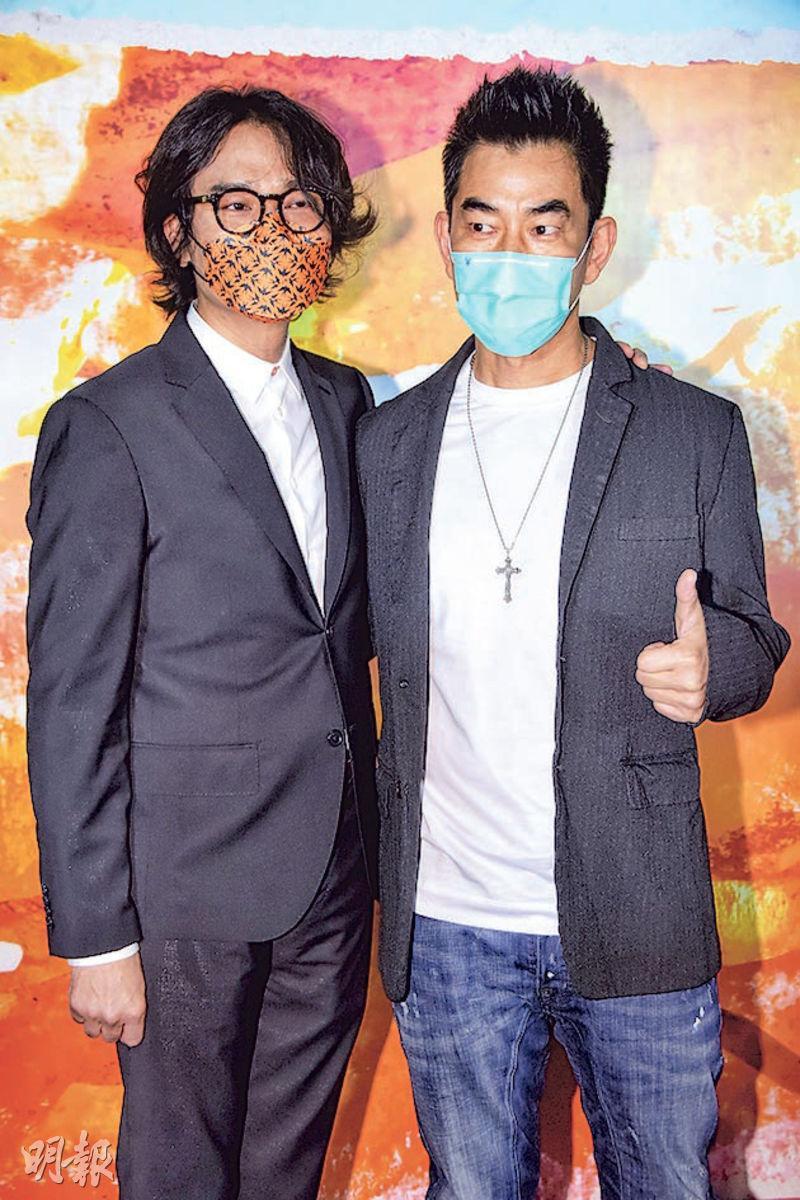 Stephanie Ho is in no hurry to have a baby and would save up for a honeymoon first.

Producer Gordon Lam leads the cast of TIME to its premiere
The 45th Hong Kong International Film Festival's world premiere of TIME (SAK CHOOK GOR WONG FUN) took place last night at the Cultural Center. Producer Gordon Lam Ka Tung, Patrick Tse Yin, Lam Suet, Chung Suet Ying, Belinda Yan, Zeno Koo Ting Hin and Stephanie Ho Ngan Sze appeared. Richie Jen (Yam Yai Chai) made a surprise appearance to support his friend Lam Ka Tung. Ka Tung even revealed that inviting Sei Gor to make a movie was not easy, but praised Sei Gor for being a professional and not afraid of hard work.
The film in a dark humorous style spoke of the problems the elderly faced. Lam Ka Tung said that he had to persuade Sei Gor to agree to play the killer in his twilight. Currently in Malaysia and unable to attend, Petrina Fung Bo Bo was just as strict. He hoped that when the film would officially open she would be able to come to Hong Kong.
As for Sei Gor making the unprecedented move of removing his glasses for the performance, he said that since he started in the business wearing glasses already became his trademark, but he did not make the breakthrough as he was able to remove them whenever he wanted. Lam Ka Tung said that Sei Gor was not only without glasses, but also wore slippers and still able to handle both dramatic and action scenes. For three days straight, he worked for 18 hours a day without any complaint. He only asked for custard tarts, cola and beef stew rice noodles. He said, "At first asking Sei Gor to make a movie indeed wasn't easy. The first time we met we had dinner at the Four Seasons hotel. Then he wanted to go to a cigar bar. I took care of all the bills, but he was well worth the price."
Sei Gor said that he has yet to enjoy the film, so he hd no idea how the film turned out. In addition he has not had such a sizable role in a long time. Would Sei Gor continue to make movies? He joked, "Before I die I would, now I am still in OK spirit. When I was little I could use a slingshot to shoot sparrows for the Old Man to eat." Ka Tung joked that at Sei Gor's home was only a mahjong table, hinting that Sei Gor often was the sole winner. Sei Gor said, "I lose money more, everyone comes to my home and I give away money."
Speaking of Ka Tung playing Sei Gor on the television series OLD TIME BUDDIES (LAN HING LAN DAI), Sei Gor joked, "No wonder after that no one asked me to make a movie." New comer Chung Suet Ying played Sei Gor's grandchild in the film. At first she did not dare to disturb Sei Gor, after they became familiar she realized that Sei Gor was friendly and funny. Practicing stunts with Sei Gor was the most memorable for her.