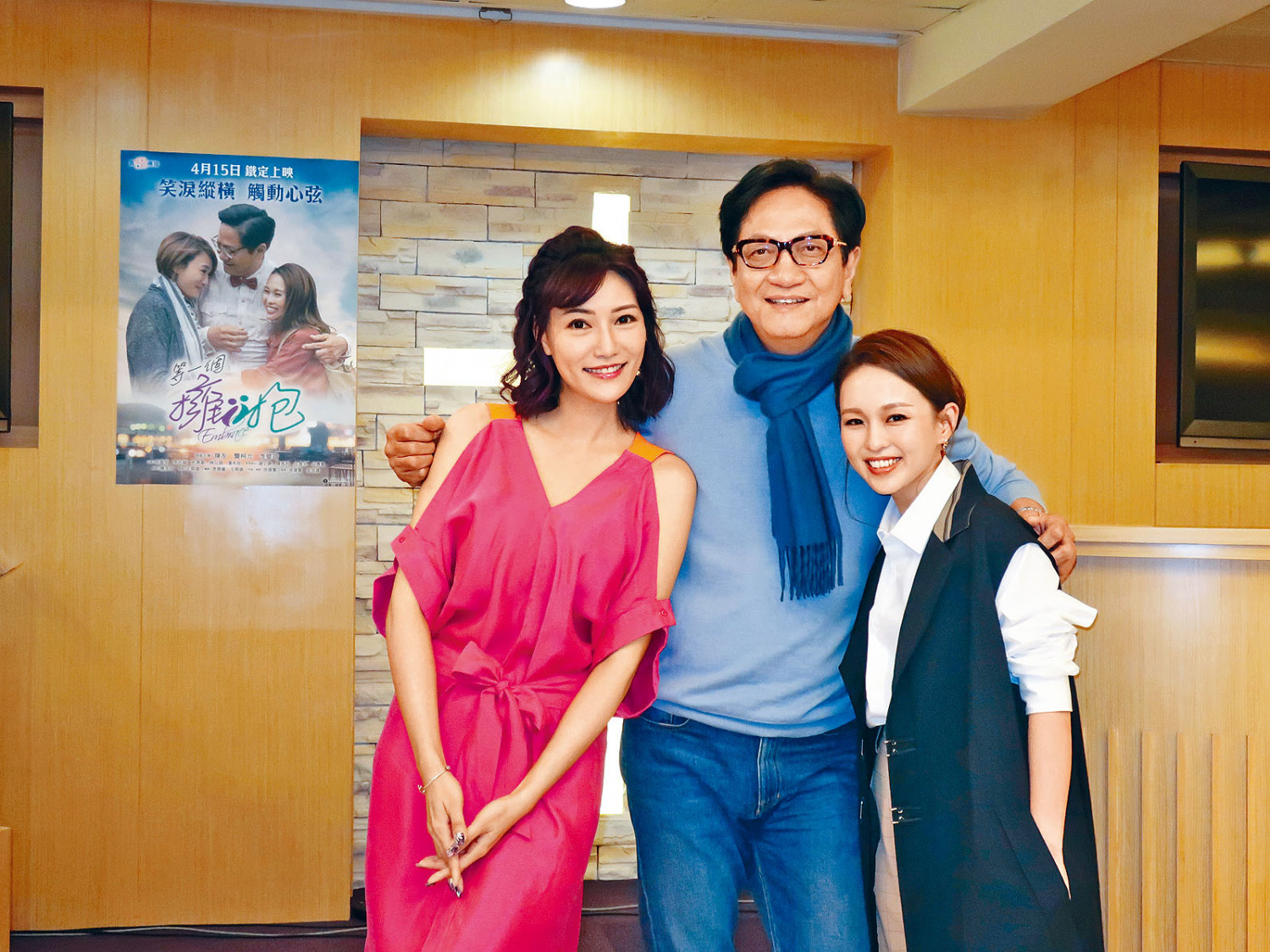 courtesy of singtao.com
courtesy of on.cc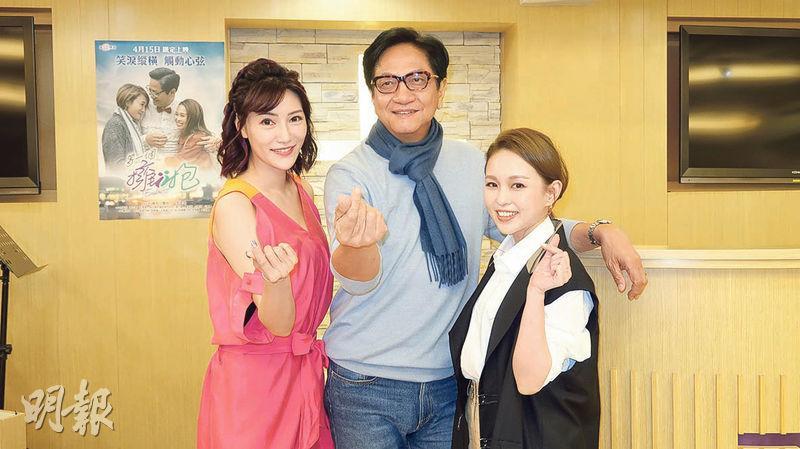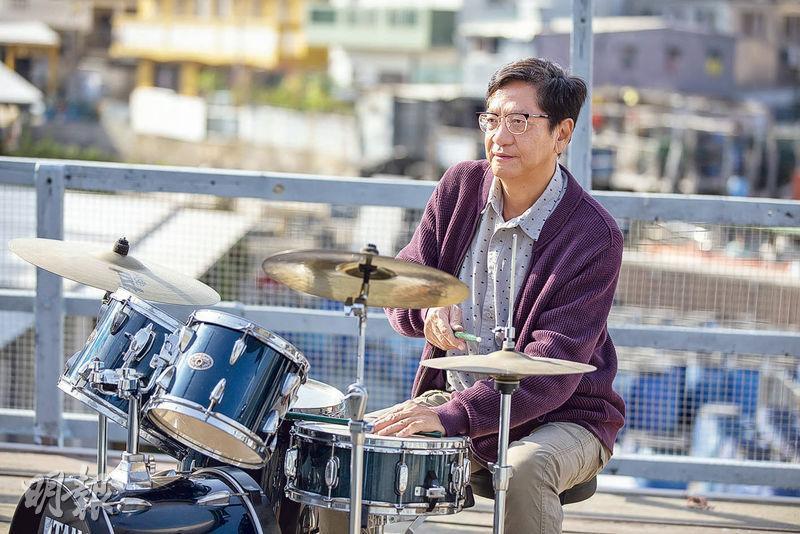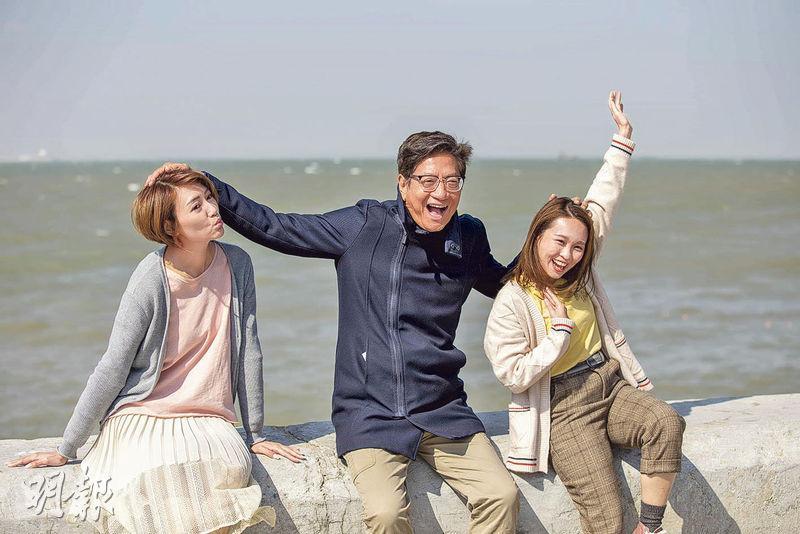 courtesy of mingpao.com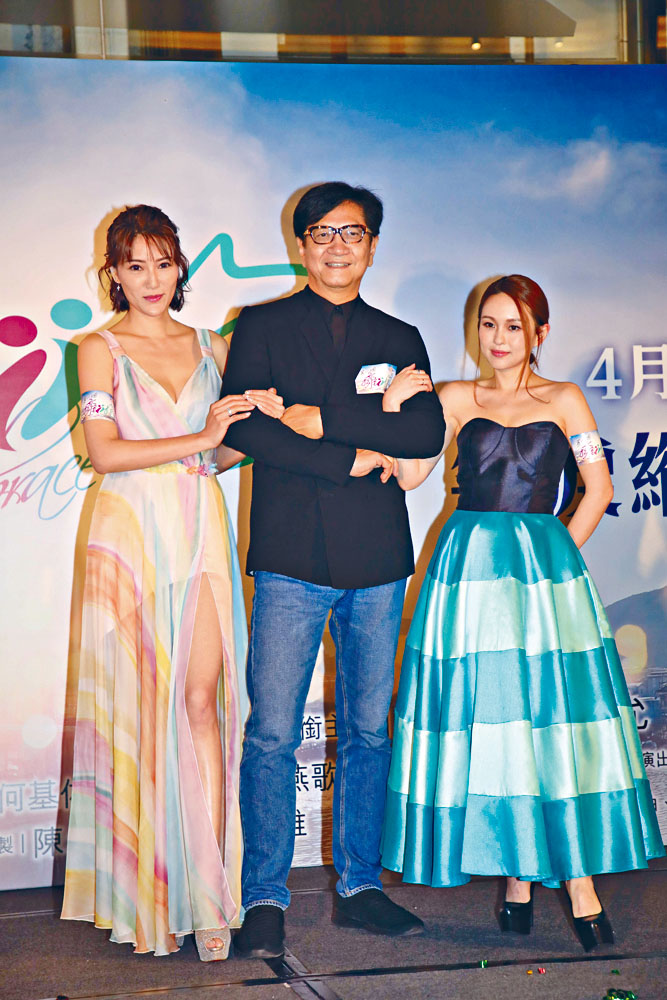 Becky Lee, Anthony Chan and Karen Kong
courtesy of singtao.com
courtesy of on.cc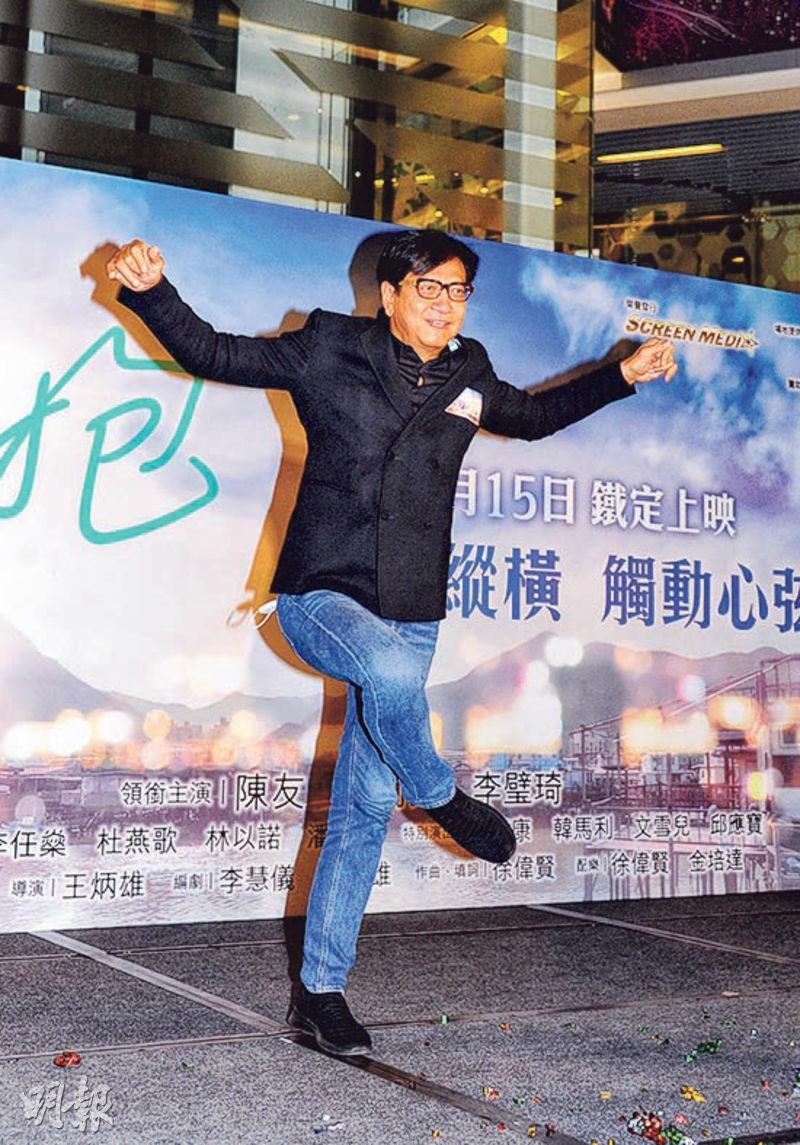 Anthony Chan stands on one leg to show that he is fine after his shot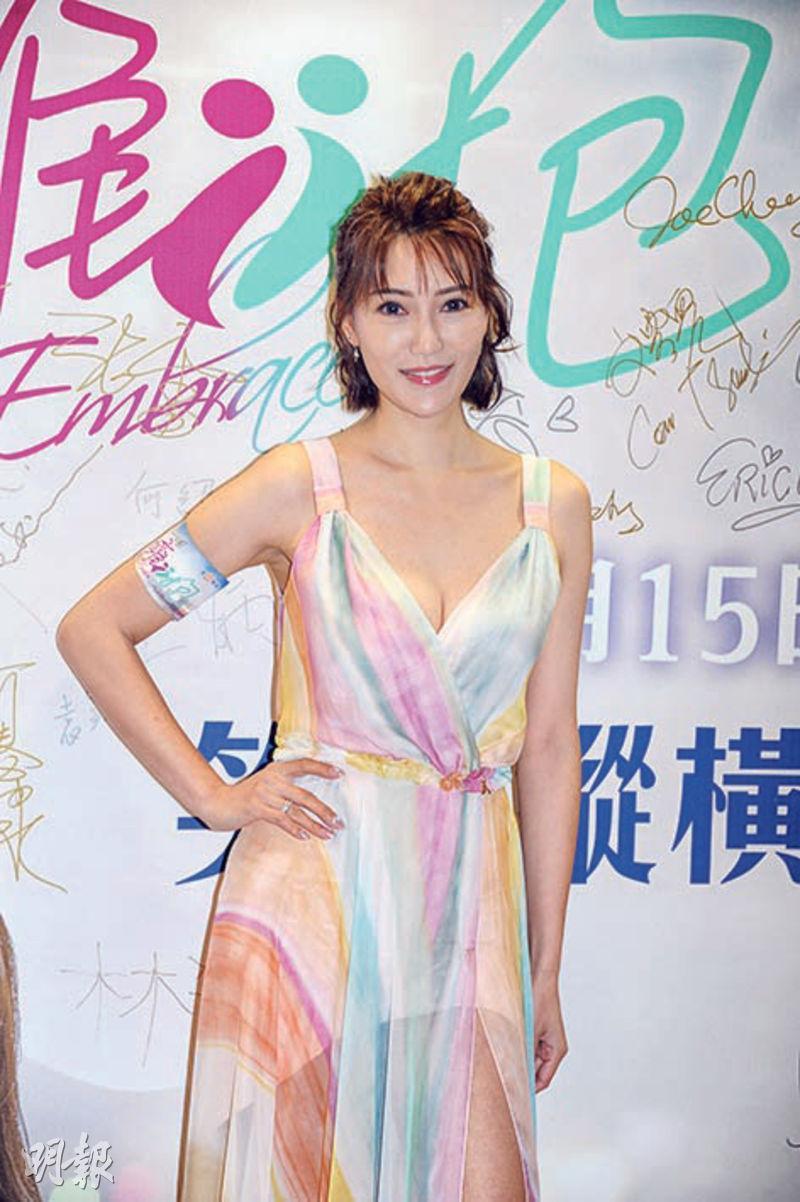 courtesy of mingpao.com
Anthony Chan Yau, Becky Lee Bik Kei, Karen Kong (Kung Or Won), Ho Kei Yau, To Yin Gor and his wife Mary Hon two nights ago attended the gospel film EMBRACE (DUN YUT GOR YUNG PO) premiere at Kowloon Bay.
In the film Chan Yau, Lee Bik Kei and Kung Or Won played father and daughters. His character had to abandon his wife and daughters. He said, "Because I don't have any friend who abandoned their wives and daughters, I don't have any case to study from." Earlier when Lee Bik Kei talked about her own single parent experience and the film's touching parts, Chan Yau said, "I just had the second shot of SinoVac at 6PM, please don't get me emotional." Earlier while posing for photos he stood on one leg and joked, "No problem, I can take it."
Chan Yau after receiving the vaccine did not follow the suggestion to rest more before rushing to the premiere. He said that originally he wanted to schedule his shot again, but because a close friend recommended the doctor he did not want to miss the appointment. In addition he could not be absent from the premiere either, so he could only do both on the same day. He said, "I had my shot at 5:30 PM, then rested for half a hour and came over at 6 PM. I have no problem, I ate, slept and had two big bottles of water before the shot, after the shot I had another bottle of water. After work I would go home and rest. The doctor was afraid that I would have muscle pain and gave me a prescription for pain killers. I haven't had negative response to either shot." If
In the film Chan Yau's character had Alzheimer's disease in his later years. His Mama also passed away due to the disease, thus during the shoot his experience was particularly deep. He said, "At the time I did something wrong, I told Mama not to do anything at all. However actually she would be very bored that way, slowly she would forget a lot of things and have this disease."
Due to the relaxation of social distance measures, the cinema capacity upper limit was raised to 75%. Becky and Karen both were very happy, because they had friends who wanted to book shows. They wished the film would be a box office hit. Karen said that the film ONE SECOND CHAMPION (YUT MIU KUEN WONG) earlier with 50% admission rate made over HK$ 10 million at the box office. She hoped that EMBRACE would also perform well at the box office. She also asked Becky what she would do if the box office went over HK$ 10 million. Becky said, "I don't have anything to show anyone. (A real bed scene?) Karen is more well endowed than I am." Karen promised that if the box office would go over HK$ 10 million, she would just like the film title embrace everyone one by one.