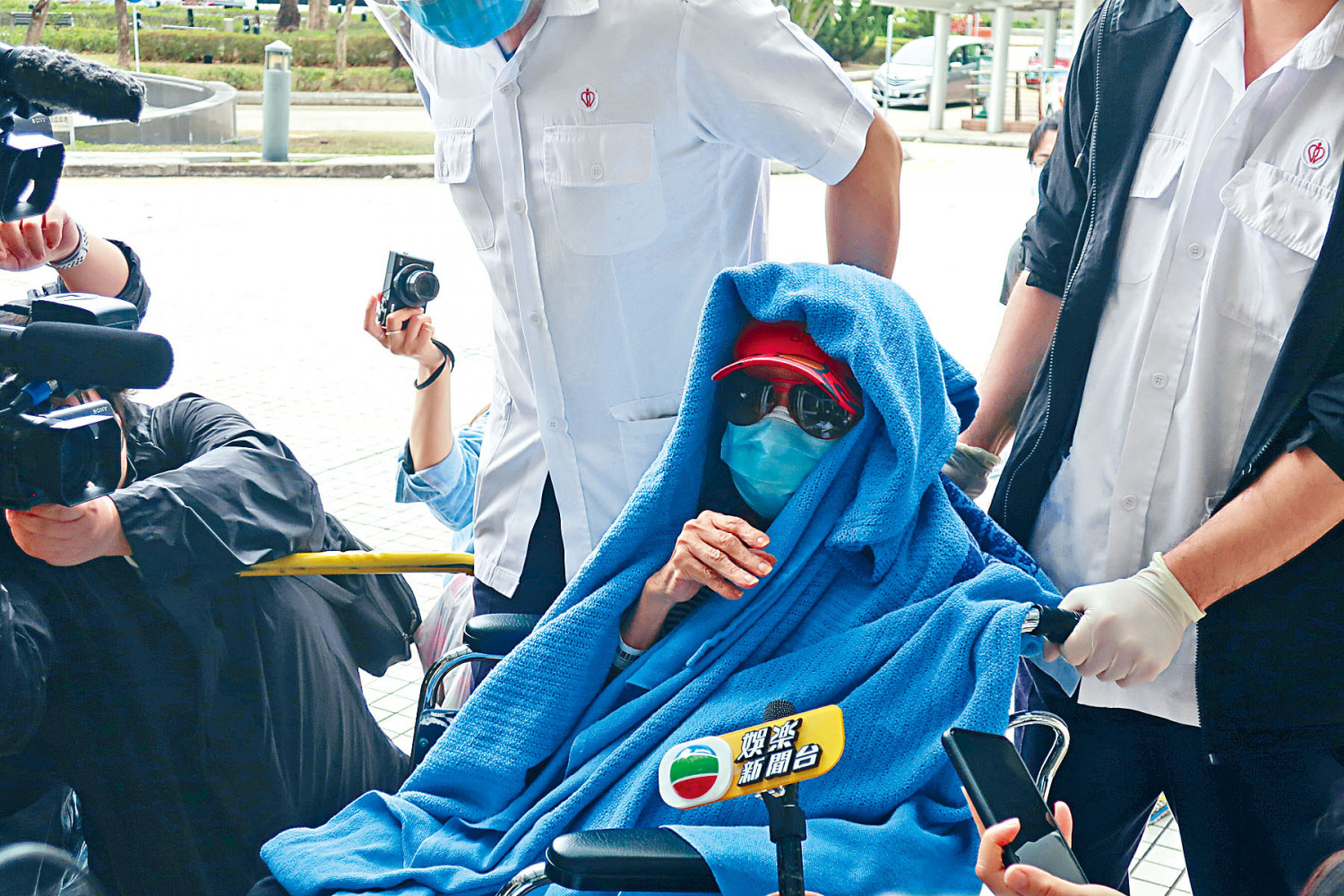 courtesy of singtao.com
courtesy of on.cc
courtesy of mingpao.com
The 83 year old Yu Mo Lin in November last year was hospitalized for pulmonary fibrosis and diagnosed with a rare blood infection. At the time her condition was once critical and she needed to be admitted to the Queen Elizabeth Hospital Intensive Care Unit. Later her condition became stable and she was transferred to the Kowloon Hospital. After half a year of treatment, Yu Mo finally received the doctor's approval and yesterday she was released and returned home.
Yesterday Yu Mo left the hospital in a wheel cair with three healthcare professionals. In a mask, sunglasses and baseball cap and a big blanket around her, Yu Mo happily waved to the media and said energetically, "Thank you everyone for your concern, the doctor told me not to come into contact with so many people because of all the germs, the virus variants!"
Yu Mo after returning home spoke with Che Suk Mui. She said that she was very happy to be able to return home. Her Indonesian domestic assistance helped her bathe, wash her hair, gave her a pedicure. She was very comfortable, finally she did not need to be on bed rest. Che Suk Mui said that she was much thinner. Yu Mo stated, "After half a year at the hospital, I am already very grateful to get half a life back!" She thanked everyone who were concerned about her, friends like Nancy Sit Ka Yin, Ng Lai Chu and others. Right now she would like to be able to stand up as soon as possible.