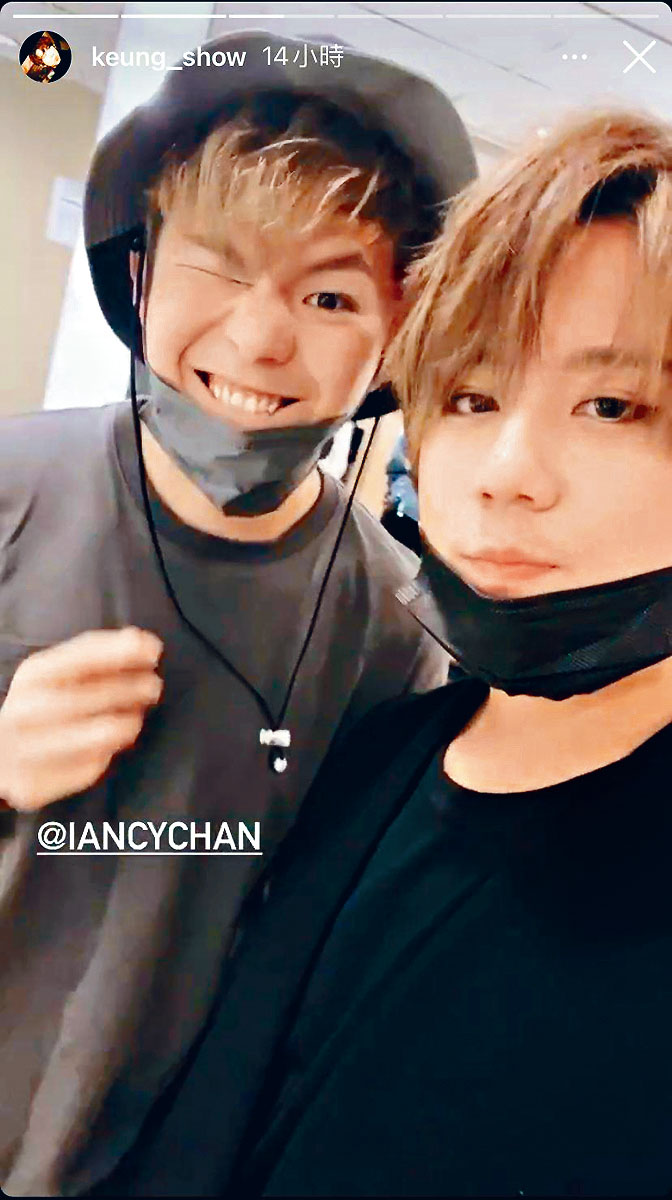 Ian Chan and Keung To shoot a video to urge fans to go home early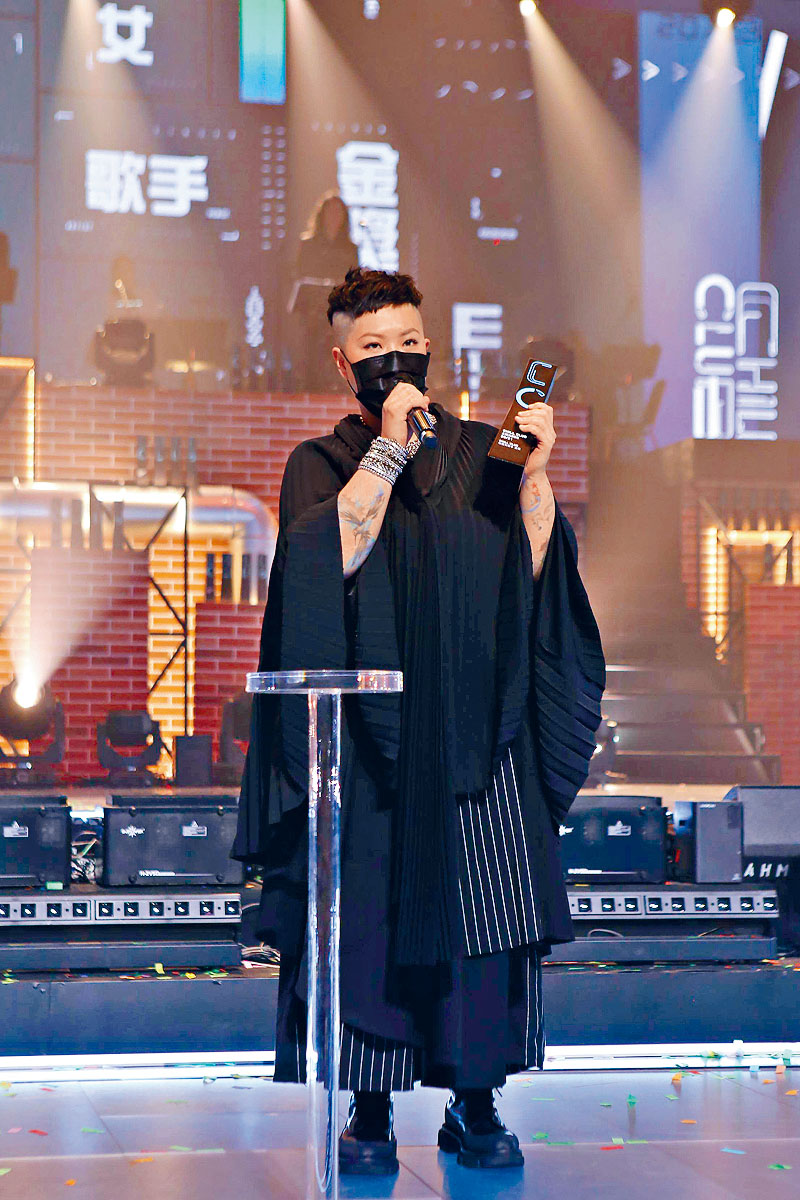 Eman Lam remembers for at17's reunion concert in 2017, Serrini sang harmony for them. She wishes that the late Ellen Loo would be able to see them winning awards together.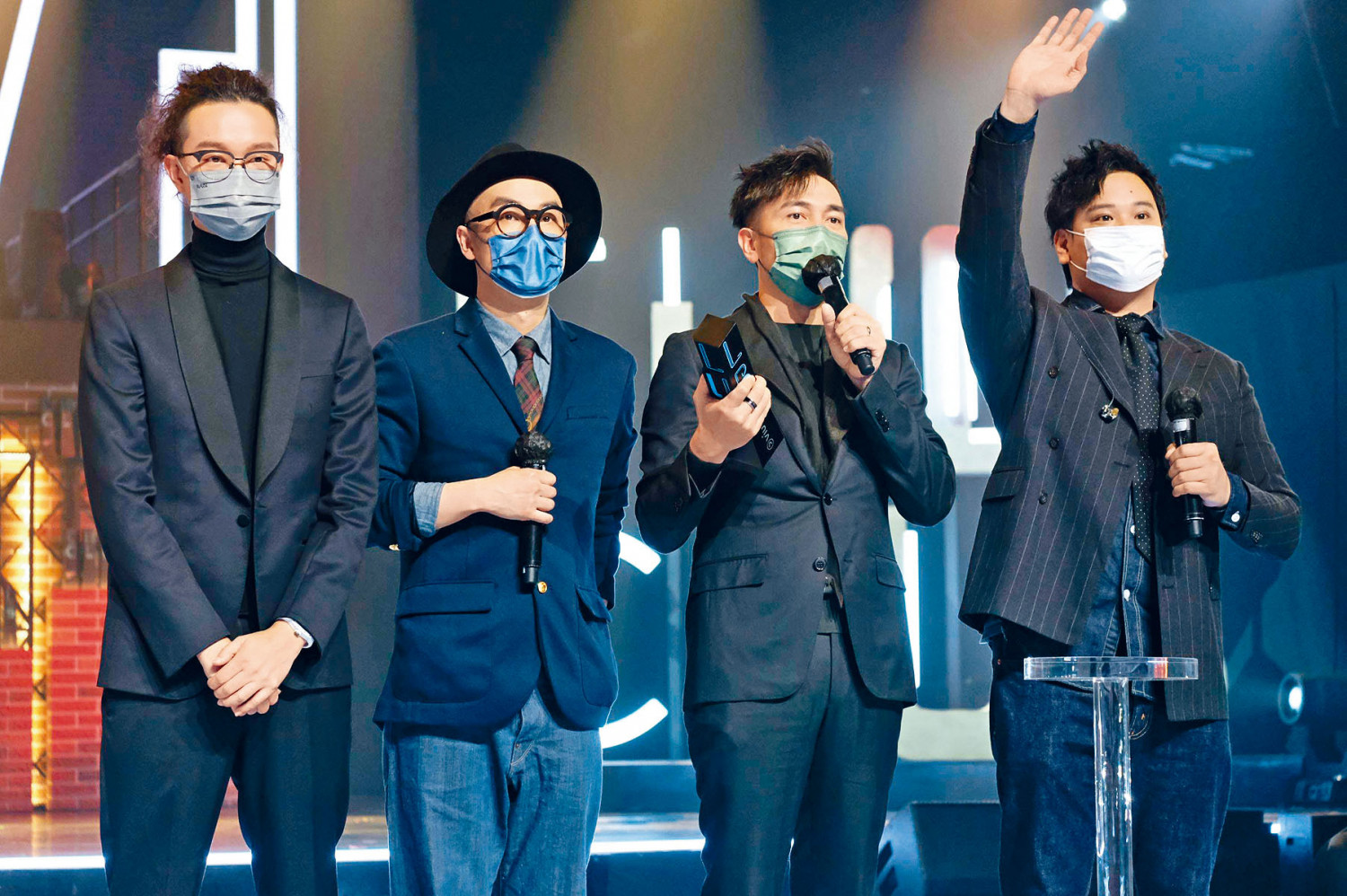 Dear Jane's Tim Wong (second right) gives a shut out to his daughter, who is watching at home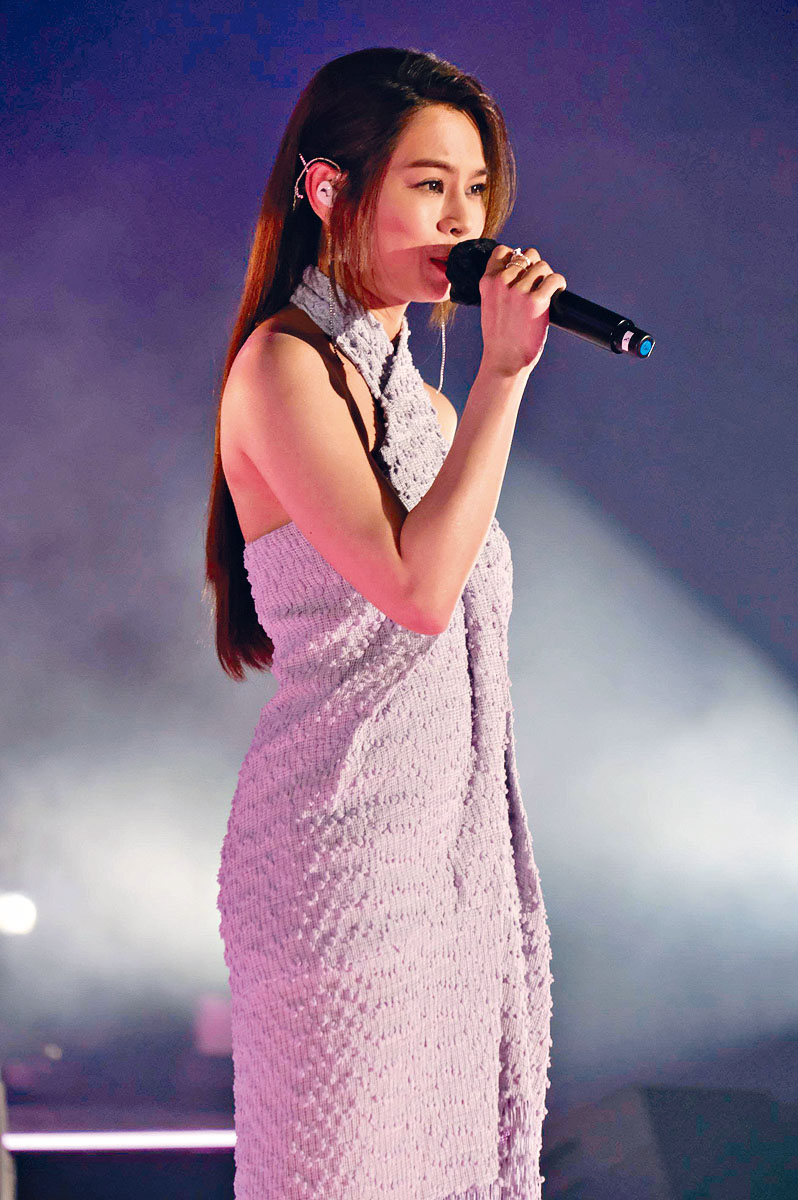 An online war of words breaks out over Gin Lee's female singer bronze prize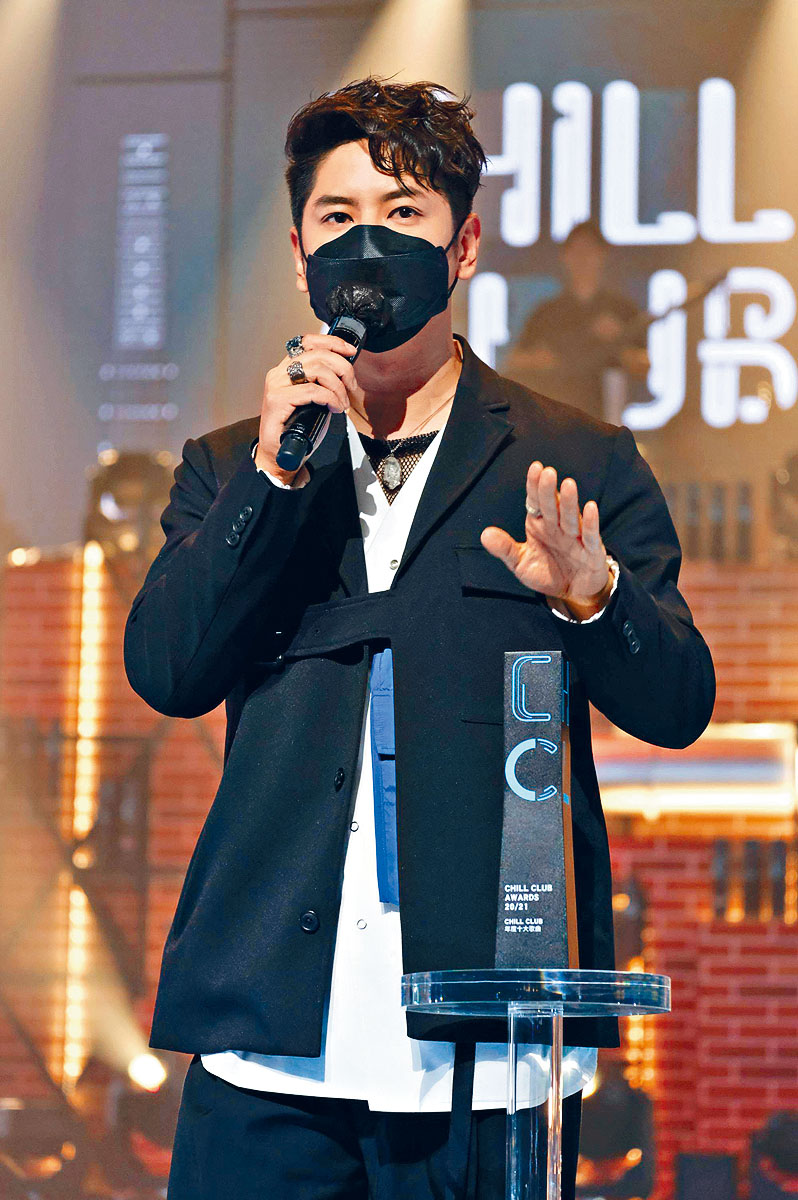 Alfred Hui says that it is impossible for him to demand the Voice to sign him again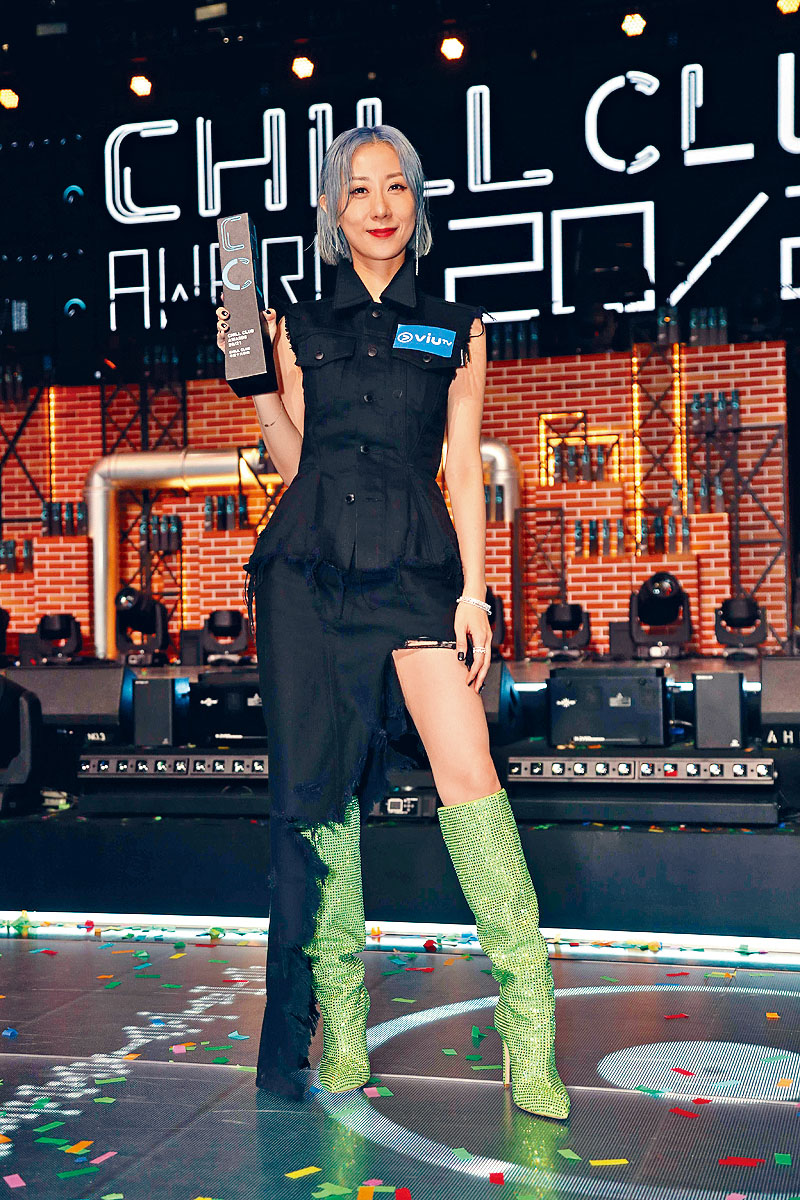 Vincy Chan breaks down in tears while accepting her award
courtesy of singtao.com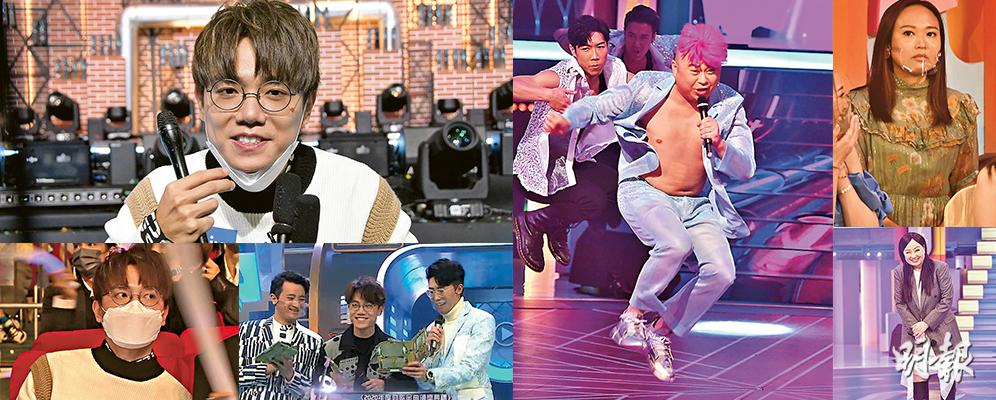 HAVE A BIG LAUGH continues to get panned opposite CHILL CLUB AWARDS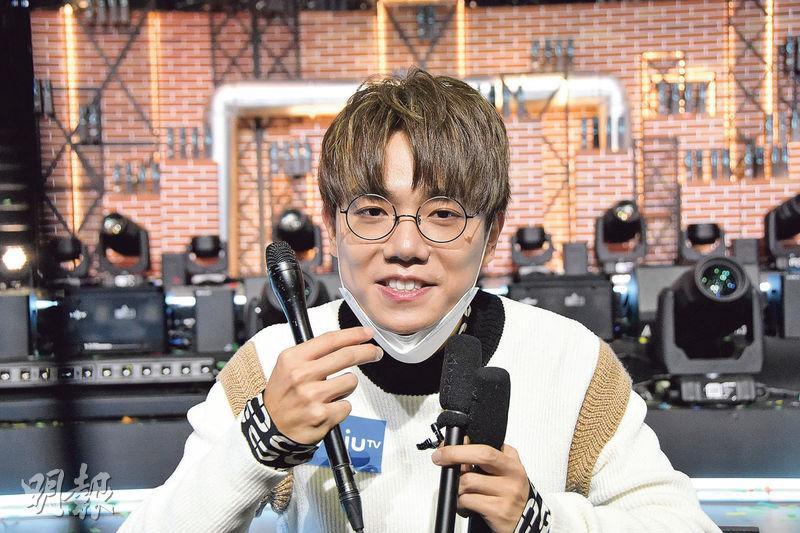 Terence Lam removes his mask to show his smile during the interview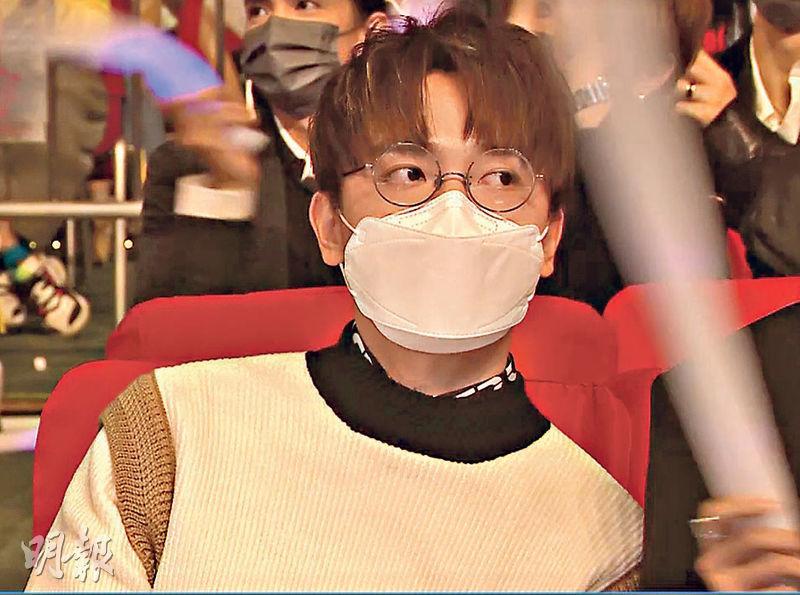 Some online say that the big winner Terence Lam's gloomy expression is disrespectful
Online comparisons to Terence Lam's all smile appearance at the JADE SOLID GOLD AWARDS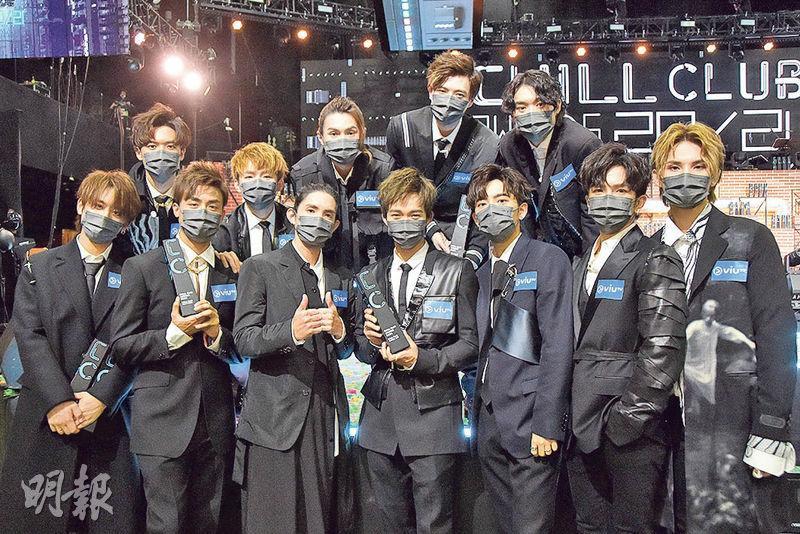 MIRROR and its members sweep up 8 awards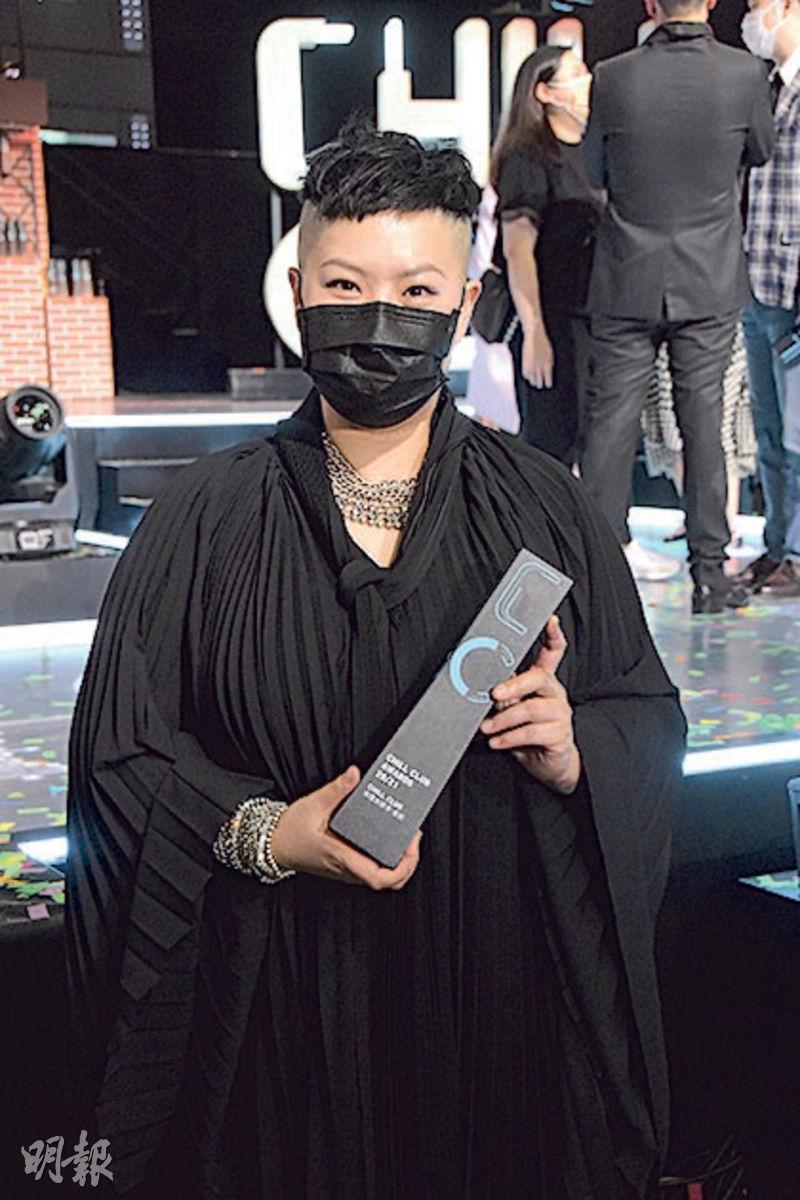 Eman Lam thanks ViuTV for giving her opportunities and welcomes all over opportunities as well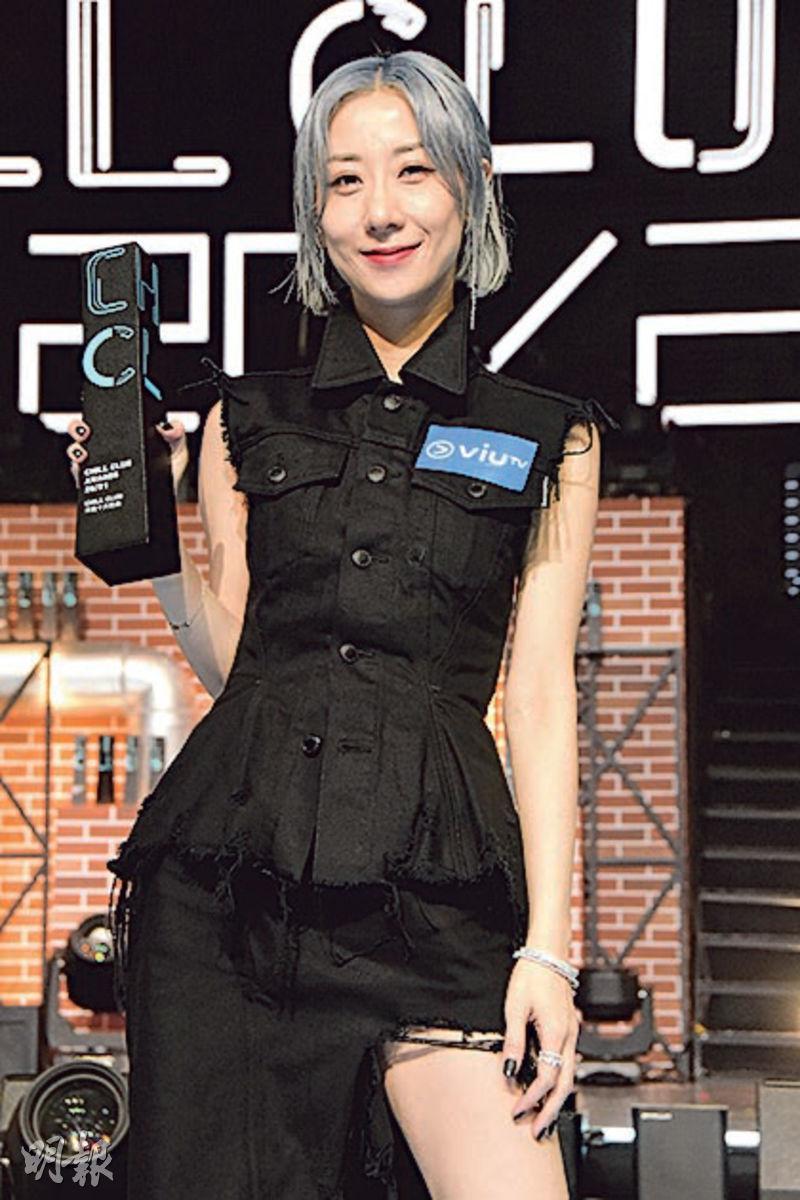 Vincy Chan is pleased with the song award
courtesy of mingpao.com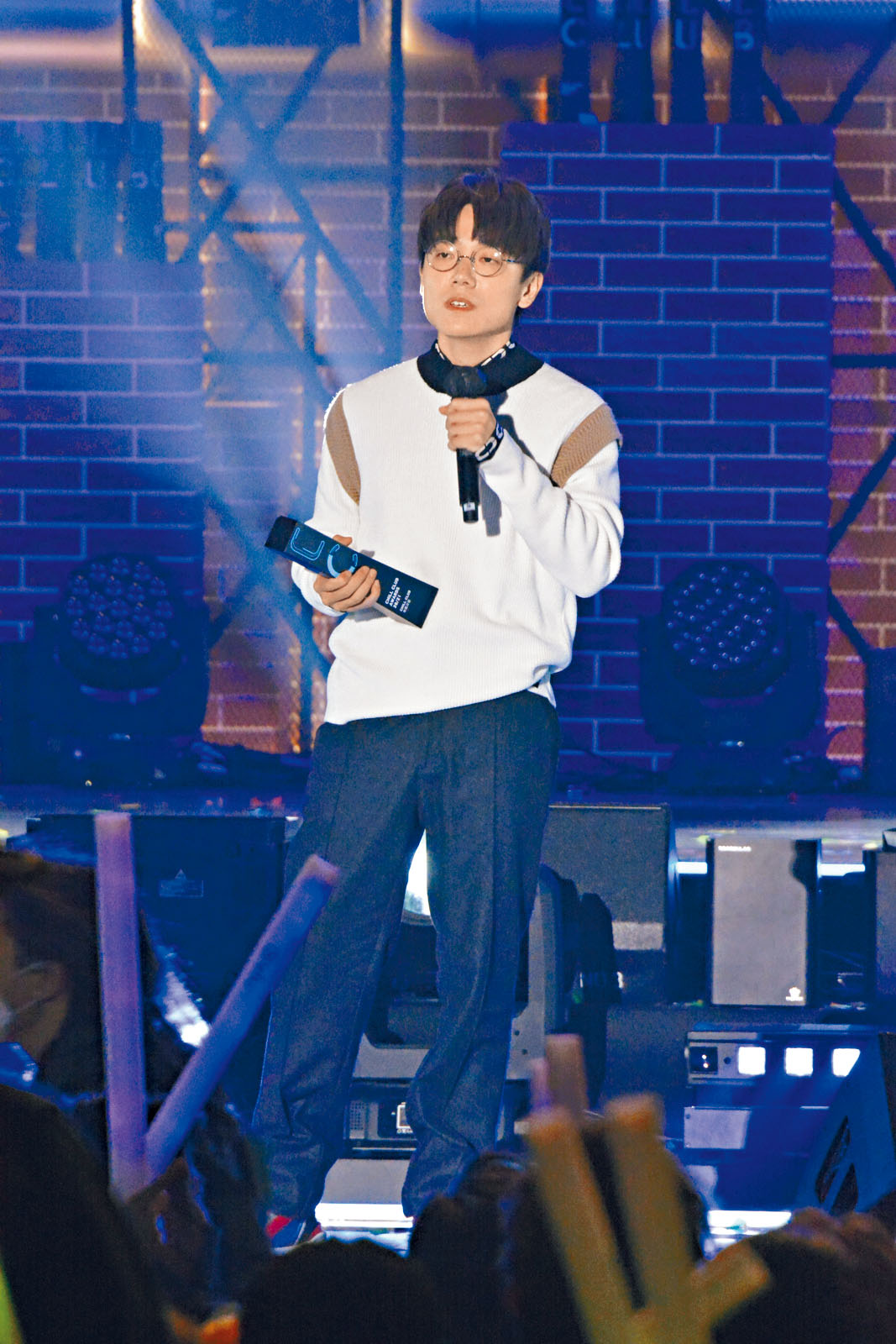 Terence Lam wins six awards to become the Chill Club Awards big winner

ERROR continues to appear sans one member, as 193 continues to call the term "five tigers" lame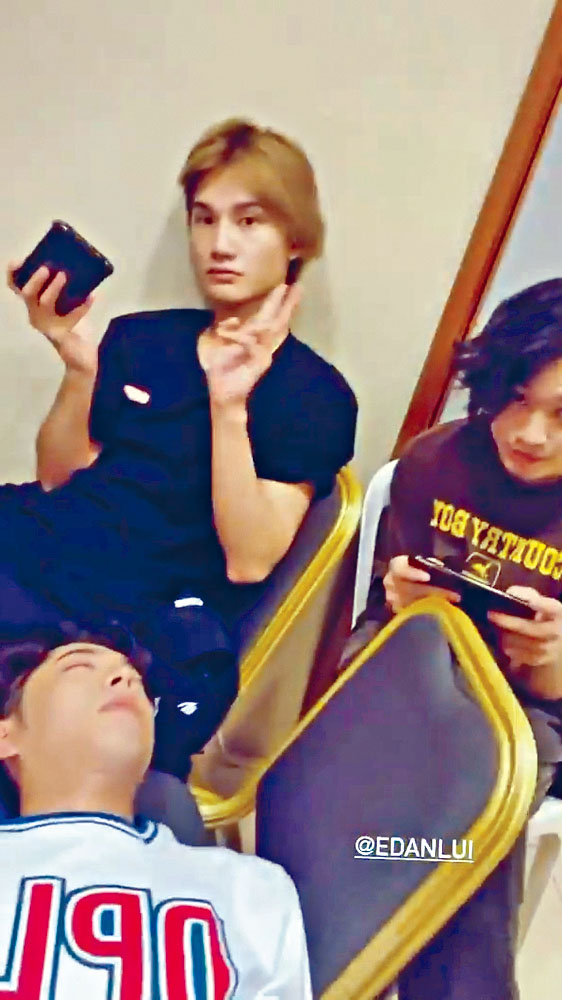 Keung To turns on his phone backstage and "betrays" his fellow MIRROR members. Jeremy Lee still remembers to flash the V sign while on the phone, while Edan Lui sleeps peacefully.
courtesy of singtao.com
Terence Lam
Keung To
Gin Lee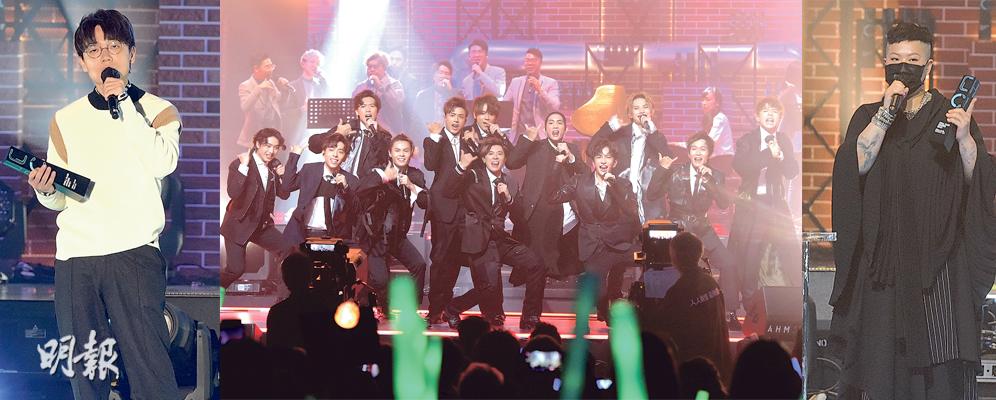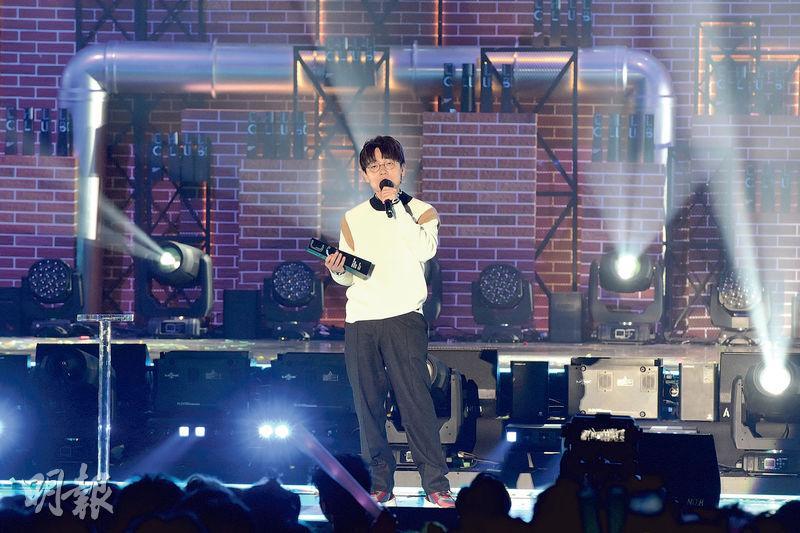 Terence Lam defeats Keung To for Male Singer of the Year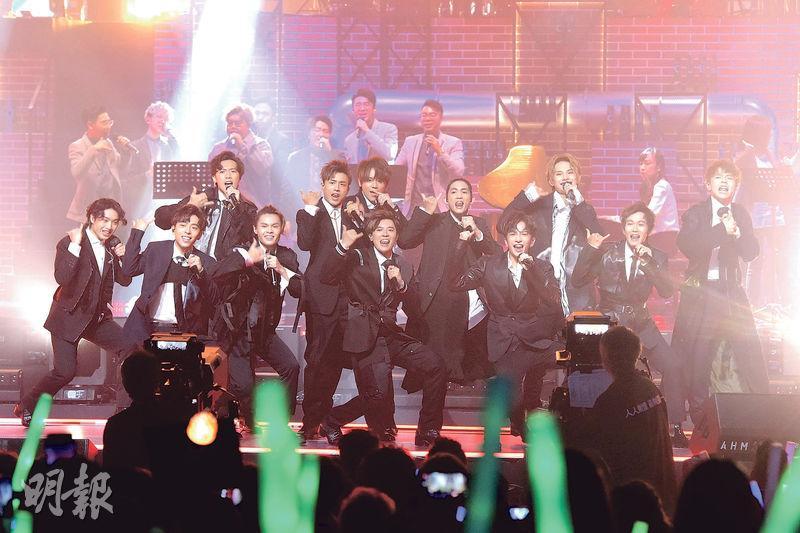 MIRROR wins Group of the Year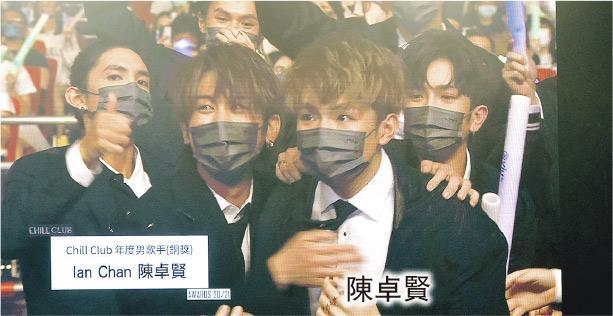 Ian Chan looks very surprised to win the male singer of the year bronze prize
Eman Lam wins Female Singer of the Year and thanks ViuTV for giving her the job opportunities
Vincy Chan bursts into tears when she wins Top Ten Song of the Year with SWIMMING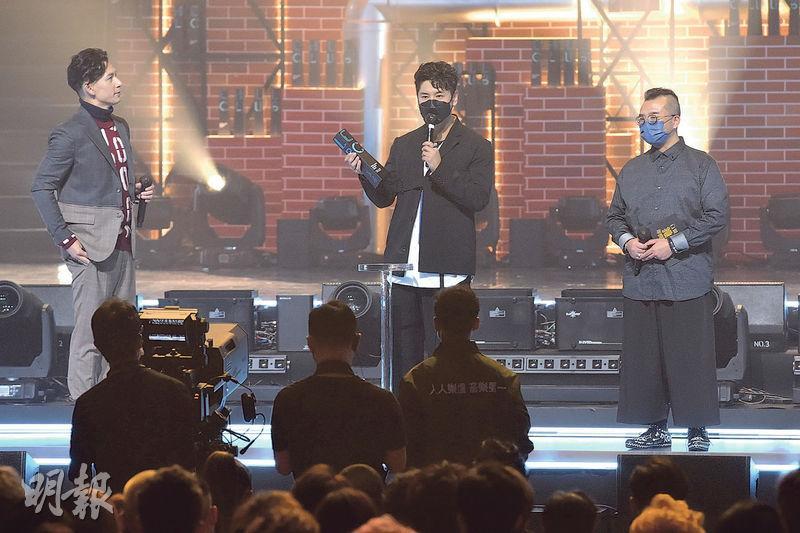 Alfred Hui (center) is unable to the top three Male Singer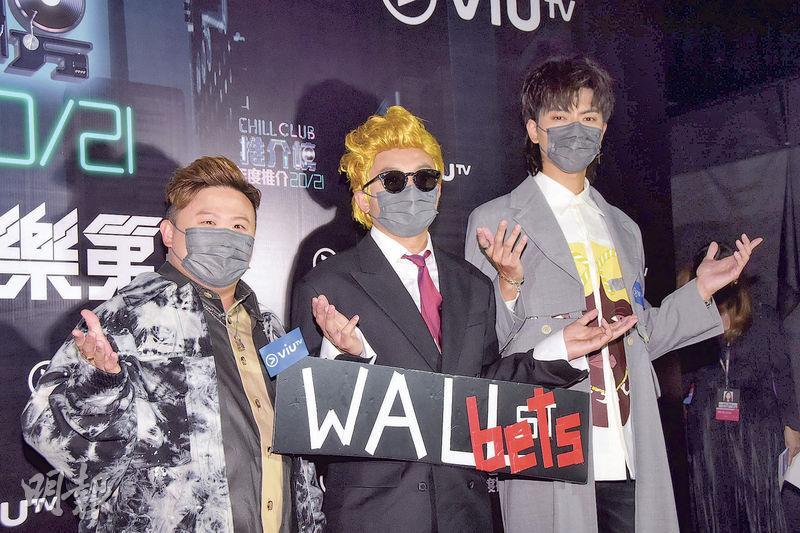 ERROR's Fat Boy, Dee and 193
courtesy of mingpao.com
ViuTV's first music award CHILL CLUB AWARD 20/21 took place last night at the Kowloon Bay International Trade and Exhibition Center and was broadcast live. The event selected each award recipient by one vote per person format, it was lso the first music award that had a live audience in two years. Terence Lam Ka Him, Eman Lam, MIRROR won the "Chill Club" gold prize for male, female singer and group; Lam Ka Him's SOLITUDE received the most votes to become the "Chill Club Song of the Year". He even swept up 6 awards to become the evening's big winner.
Due to the pandemic, last night's award venue permitted only 75% admission or around 1,500 viewers. Attendees must wear masks, receive temperature check and either scan the "Leave Home Safe" code or register personal information. Each nominated singer arrived in the afternoon to prepare. The only Emperor singer to attend was Vincy Chan (Wing Yi). Around 6PM fans became to wait to enter outside the KITEC, among them 20 some "disciples" of Anson Lo Hon Ting wore uniforms and held up light signs to support him.
Before the live broadcast, when nominated singers appeared and took their seats in the guest section, fans rushed from the audience to the barricade closest to the guest section to take photos. Host Thor Lok Chun Wai immediately turned on his microphone and urged fans to return to their seats. The venue was filled with MIRROR fans, "Ginger Candies", "Lau Lau Fun", "Jeuk Si", "Disciples" and others as they prepared light signs to show their support. Among them several Lam Ka Him fans were mixed within MIRROR fans.
Lam Ka Him with 21,165 votes won the "male singer of the year" gold prize, and with 31,457 votes won the "creative singer of the year". At the same time he swept up "song writer of the year", "song arrangement of the year" and with SOLITUDE the "top ten song of the year" to become this year's Chill Club awards big winner. As for SOLITUDE became the "song of the year", he said that he was the happiest about being able to help others with speaking from the heart. He also wished that everyone would listen to more Cantonese songs.
Keung To and Ian Chan received the "male singer of the year" silver and bronze price. Keung To received two individual awards. "Thank you people of Hong Kong for believing us kids would become number one in Hong Kong. I hope in the future we would become number one in Asia." Ian also received 1.5 awards; "female singer of the year" went to Eman Lam with 15,558 votes; the silver and bronze prize went to Serrini and Gin Lee Hung Ngai respectively.
The ten "Chill Club song of the year" broke the format as viewers unveiled them on the stage. After MIRROR won the top ten song with IGNITED, Keung To with his solo single LOVE VISA APPLICATION again went to the stage. He continued to humbly pointed out that he knew that he was still lacking in his music career. He only won because of the love of the fans. He hoped that everyone would continue to support and watch over him. "Music is not rich or poor, nationality, right or wrong, Hong Kong music let's go!" Thunderous applause erupted after his words.
Anson Kong Ip Sang and Ian Chan Cheuk Yin with their duet SNAIL received the "top ten song of the year". Anson Kong was happy that he won his first song award with Ian. Out of the top ten gold song awards, 4 went to MIRROR members.
Jer Lau Ying Ting with LIGHT REFLECTION STORY won the "top ten song of the year". He thanked KING MAKER for bringing 12 children with dreams to the stage and also his 11 brothers of MIRROR. He hoped to boldly add strength to music and said, "We will keep going, Hong Kong let's go!" As for the "newcomer of the year" award, Jer won with 32,492 votes, almost half of the total 76,743 votes. Group mates Anson Lo and Anson Kong gave him a congratulatory embrace.
Wing Yi with GUTTERS won the "top ten song of the year". She tearfully thanked ViuTV for giving her many singing opportunities, and described herself as fallen into the gutter for awhile. She cherished every time she appeared on ViuTV and sang, and thanked those who were willing to give her opportunities and strength. Ronald Cheng Chung Kei was unable to attend but received "top ten song of the year" with MY ONLY ONE. He gave his thanks on social media.
VIUTV CHILL CLUB AWARS 2020-2021
SONG OF THE YEAR:
SOLITUDE (Terence Lam)
MALE SINGER OF THE YEAR
GOLD:
Terence Lam
SILVER:
Keung To
BRONZE:
Ian Chan
FEMALE SINGER OF THE YEAR
GOLD :
Eman Lam
SILVER:
Serrini
BRONZE:
Gin Lee
GROUP OF THE YEAR
GOLD:
MIRROR
SILVER:
RubberBand
BRONZE:
Dear Jane
CREATIVE SINGER OF THE YEAR:
Terence Lam
NEWCOMER OF THE YEAR:
Jer Lau
SONG WRITER OF THE YEAR:
Terence Lam
LYRICIST OF THE YEAR:
Wyman Wong
SONG ARRANGEMENT OF THE YEAR:
Terence Lam
PRODUCER OF THE YEAR:
Edward Chan
TOP TEN SONGS OF THE YEAR:
FEEBLENESS (Alfred Hui)
BORN SECOND CLASS (Jace Chan)
IGNITED (MIRROR)
MY ONLY ONE (Ronald Cheng)
GUTTERS (Vincy Chan)
LOVE VISA APPLICATION (Keung To)
LIGHT REFLECTION STORY (Jer Lau)
HAPPINESS DOOR (Gin Lee)
SNAIL (Anson Kong, Ian Chan)
SOLITUDE (Terence Lam)