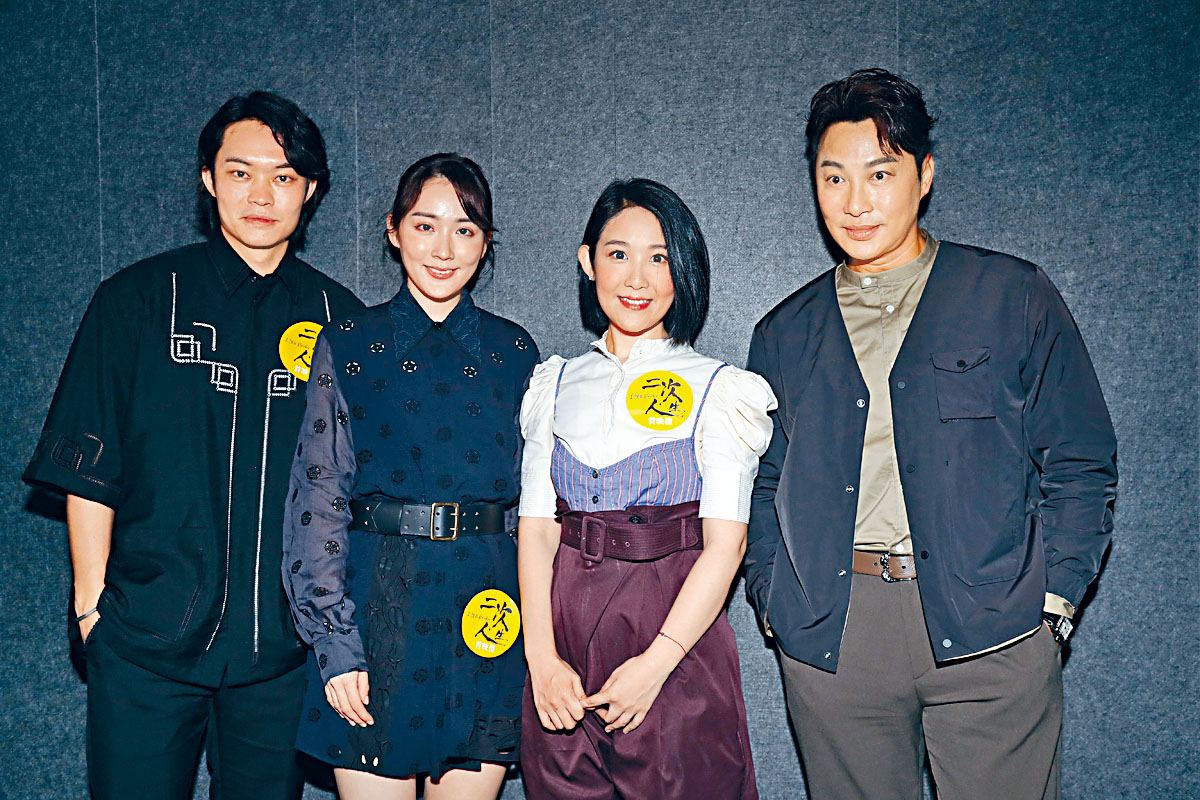 Tony Wu, Sofiee Ng, Isabel Chan, Patrick Tam
courtesy of singtao.com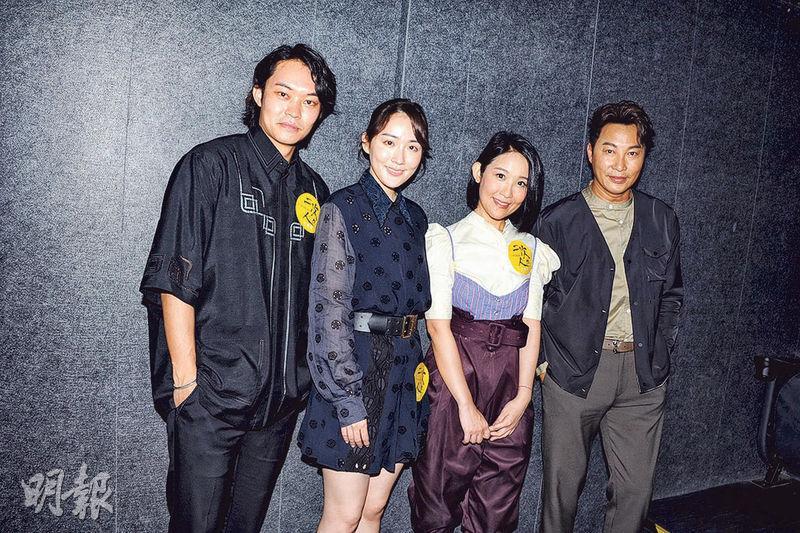 courtesy of mingpao.com
Patrick Tam Yiu Man, Tony Wu Tsz Tung, Sofiee Ng Hoi Yan and Isabel Chan Yat Ning two nights ago attended their film I STILL REMEMBER...(YI CHI YUN SUN)'s premiere. Playing a gym teacher in the film, Ah Tam revealed that this was an inspirational film that expressed the mentality of the society and would bring out the childhood experience that everyone forgot as adults through running. With over 20 years of running experience Ah Tam could relate very much.
Ah Tam said that what touched his heart the most in the film was when his on screen wife Isabel Chan Yat Ning passed away. He said, "During the shoot, my Mama's condition was deteriorating and I was reminded of how much pain Mama was in when Papa passed. When I put myself in it, children would sympathize. Everyone please cherish those around you." Rarely exercised normally, Chan Yat Ning received advice from running "veteran" Ah Tam about running. She praised how comfortable working with him was and how good a co-star he was.
Now Ah Tam is working on his new film BIN YUEN HUNG JEH (EDGE WALKER). He pointed out, "Everyday I have a lot of action, gun fight and car chase scenes. Next month I will work on another new film BREAKOUT BROTHERS 2 (TOH YUK HING DAI 2). For now I don't need to gain any weight."
Wu Tsz Tung after the break up with Hong Kong swimmer Stephanie Au Hoi Shun focused on work. This time he played a "wasted youth". With a home, a job and a girlfriend, he had everything but lacked the motivation to pursue any goal. In reality he only had a home and no girlfriend. He joked, "My head itches from all the looking, I am looking for someone with good character, cares about family and doesn't have to be an athlete." Has Sofiee Ng Hoi Yan recommended any female friends to Tsz Tung? She said, "Why has no one recommended any guys to me? However I am very similar to the character in real life, we both lack love. I am not looking for anyone special, the most important is being compatible and having same values. (Does he have to be handsome?) I would just have fun with this in a movie and that's it."