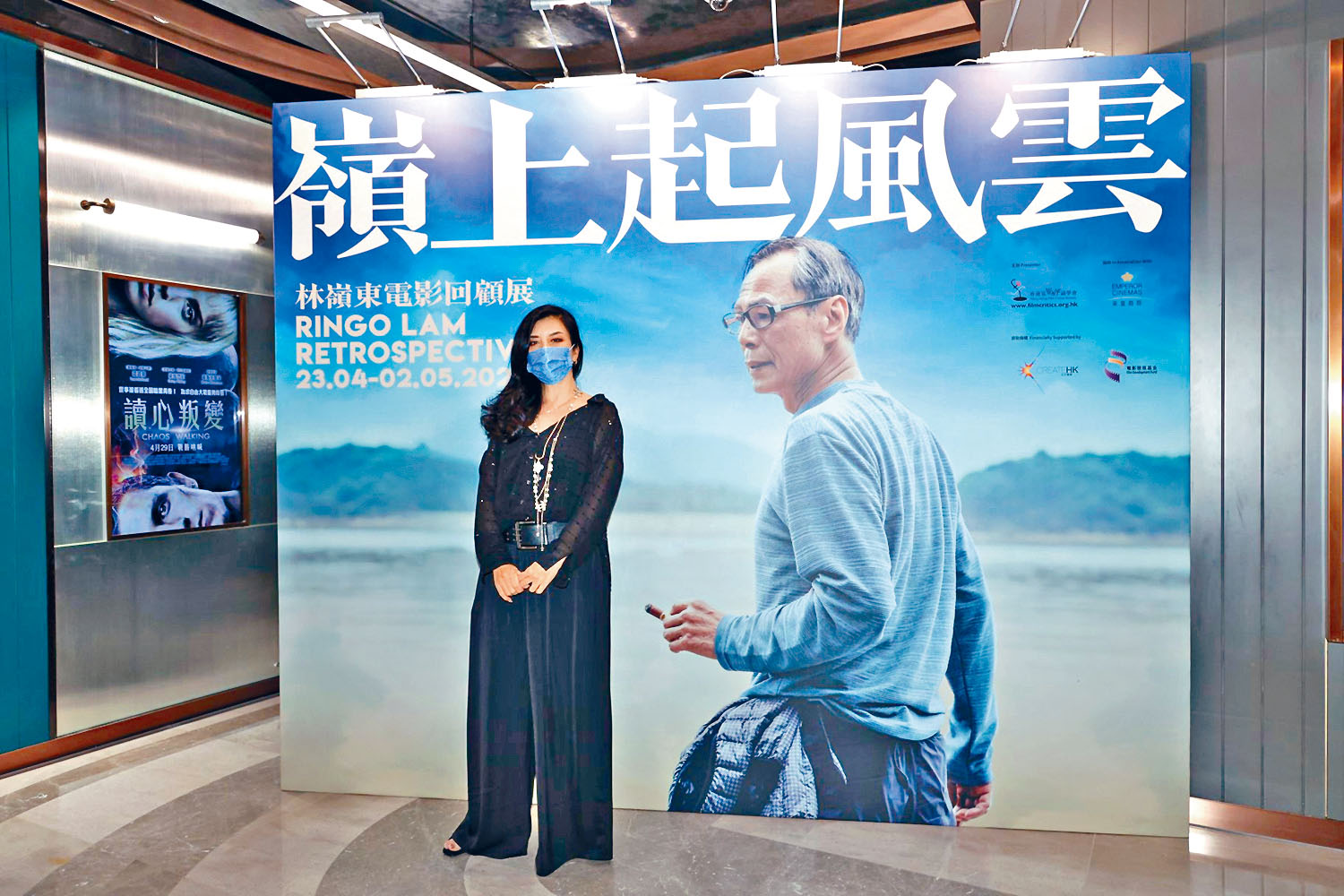 courtesy of singtao.com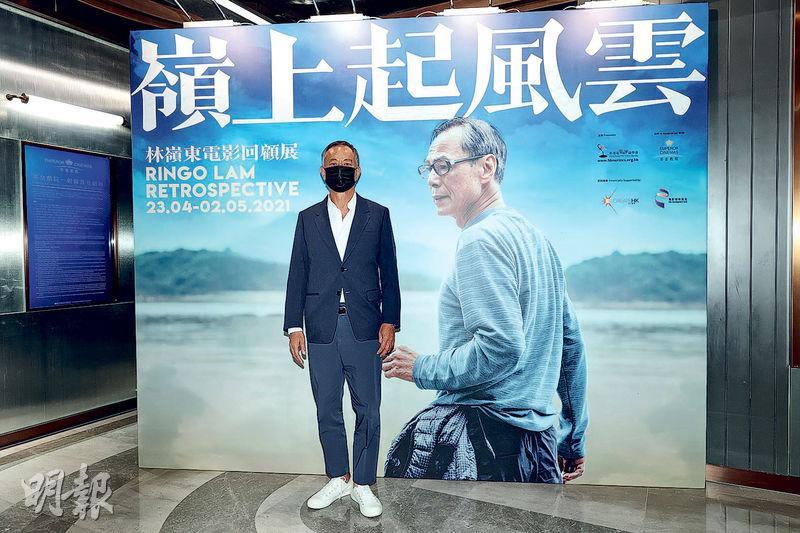 Johnnie To says that Ringo Lam's final film SEPTET showed another Ringo Lam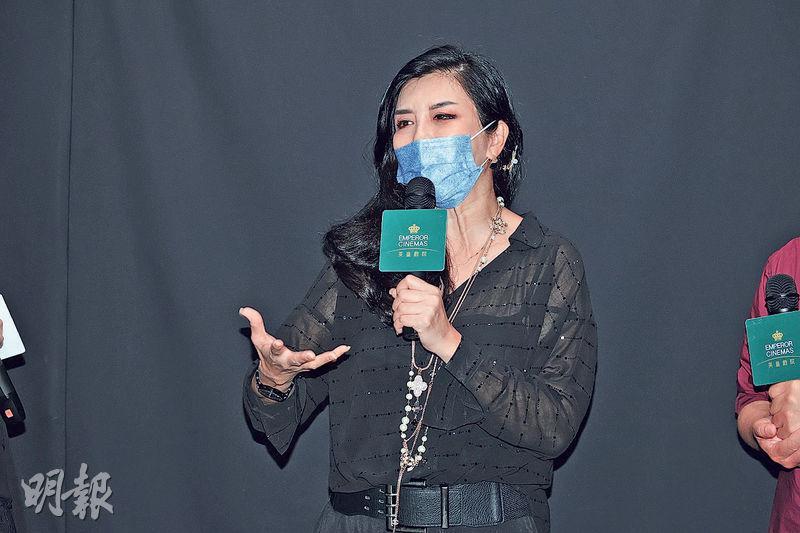 Carrie Ng was the female lead in CITY ON FIRE and she thanked Ringo Lam for choosing her
courtesy of mingpao.com
In memory of the late famous Hong Kong director Ringo Lam Lan Tung, the Ringo Lam Retrospective opened two days ago. For 10 days over 10 of Lam Lan Tung's classic films will be screened, including ACES GO PLACES IV (JUI GAI PAK DONG CHIN LEI GAU CHAI POR), PRISON ON FIRE (GAM YUK FUNG WON), FULL CONTACT (HUP DOH GO FEI), FULL ALERT (GO DOH GAI BEI), IRON TRIANGLE (TEET SAM GOK), WILD CITY (MAI SING) and his final film SEPTET.
This time director Lam Lan Tung's retrospective opened with his classic film CITY ON FIRE. The closing film would be his final film SEPTET to bring his personal film retrospective to a full stop. Earlier the opening ceremony invited director Lam Lan Tung's wife and son, good friend Johnnie To Kei Fung, Teddy Robin Kwan, Yau Nai Hoi, Soi Cheang Pou Soi, Carrie Ng Ka Lai, Mimi Kung Chi Yan and others to remember director Lam Lan Tung under the silver screen. Before the screening To Kei Fung, Teddy Robin and Ng Ka Lai spoke.
Teddy Robin Kwan provided the music score for CITY ON FIRE (LUNG FU FUNG WON). "I was very honored to become good friends with Ah Tung. often I would ask Tung San to tea. Very fortunately, CITY ON FIRE was the first film that Tung San and I worked together on. I really felt very honored, because I felt this was the most important moment. It was also my favorite. Tung San with this film won the Hong Kong Film Award Best Director, at the same time this film also received the Golden Horse award Best Film Song nomination. I hope everyone would be able to pay attention to it and enjoy it more."
Ng Ka Lai in CITY ON FIRE was the female lead. "I was very honored to be able to participate in this film. 34 years ago, when I was still an ordinary female artist at TVB, I was very surprised that Tung San chose me to be the female lead. At the time I was working with Fat Gor and played his girlfriend, looking back at the scene, I played a woman of the night. Tung San were very hand off and let us work, without any special restriction. I remember the most in one scene I sat across from Chow Yun Fat. I put out a cigarette on Fat Gor's hand. I felt Tung San liked this type of 'realistic' performance. I hope everyone would remember Tung San together. I also thank him very much for making so many good movies for everyone and leaving excellent work for the audience to enjoy."
As for good friend Johnnie To Kei Fung he said, "Again thank you everyone for attending this event, I have already said it many times. I really don't have anything to say. I represent Mrs. Lam Lan Tung, Mabel, and thank everyone. The only comfort I feel is that before Ah Tung left he left such a good film, SEPTET (CHUT YUN LOK DUI). He displayed another Lam Lan Tung, completely not the Ah Tung I would imagine. I also never though that such a result would appear. I hope everyone would go to the movies and support SEPTET."