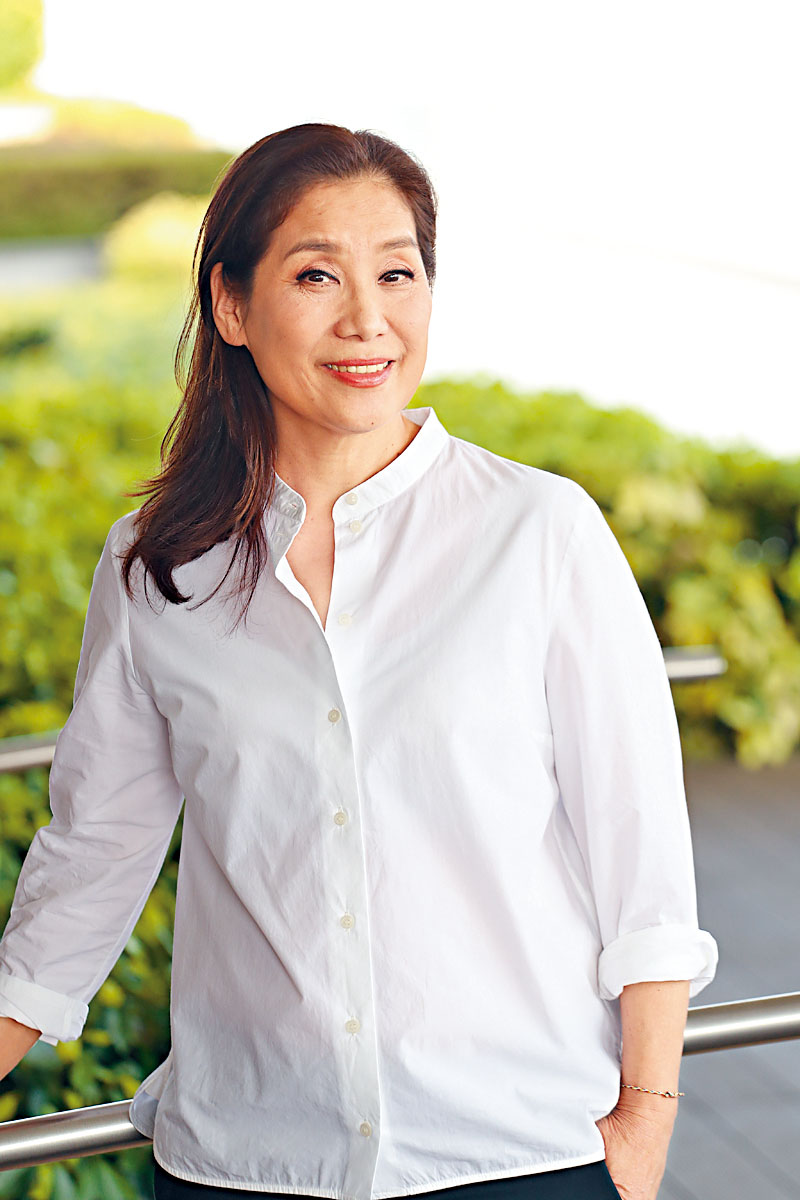 courtesy of singtao.com
courtesy of mingpao.com
Yeung Pan Pan is one of the best martial art stars, in recent years through behind the scene work she promoted film. Aside from teaching acting she also served as action director. Her performances that she cooked up for charity shows left deep impression with many viewers. However Sister Pan Pan hosts for the first time for the Hong Kong Open Television, and invited Philip Yung Tsz Kwong, Chin Ka Lok, Law Kar Ying, and others to be guests on her program. She even cooked family Shanghainese dishes for them, so her friends would open up to share even more stories.
Sister Pan Pan described this group of friends as forming her life and film world. 10 guests grew up with her at different stages. Speaking of her guests, Sister Pan Pan stated that she particularly admired Director Yung Tsz Kwong because he had demand and ambition for film. Sister Pan Pan in 2019 founded a film and television media company and film action stunt training base and elevated herself to be producer and instructor. However she said that what Yung Tsz Kwong said was useful to her as well.
Sister Pan Pan had her heart set on film, even when the industry was said to be gradually declining. The pandemic only made matters worse, but she still firmly believed that the film stage would still exist. Thus she was determined to cultivate the young, focusing on teaching children kung fu and performing. She admitted, "The most important is for children to learn the foundation, whether their future will be in film or now I believe they will find it useful. Of course film really required everyone to operate; if even more units and professionals provided opportunities, this stage would still continue on."
Cheng Pei Pei asked Yeung Pan Pan years ago to teach Marsha Yuan to act. She described Marsha Yun as the female student with the most potential she has seen. "The greatest quality of course is she is like me. A girl can treat herself like a guy and fight in a scene. She would cooperate no matter how the director and I wanted to shoot. The most important is she has a type of beauty, self confident enough so she doesn't need make up. She can be aesthetically beautiful without any pretense." Looking back when establishing the company was just an idea, Sister Pan Pan said that her older brother who has always supported her acting also urged her to think it through clearly. She said, "Brother urged me not to do it, because I am an actor and have done production; but to start a company to teach acting? This is a huge responsibility. I steeled my heart to do it though, so later when I told him I would do it, he instead encouraged me that since I decided to do it then I should do it well."
Law Kar Ying earlier was a guest on Yeung Pan Pan's program. Yeung Pan Pan personally cooked spicy braised pork knuckle for Brother Kar Ying. Speaking of how they met, Yeung Pan Pan said, "Brother Kar Ying was a senior in my Beijing Opera troupe. I really feel very honored to be your junior colleague."
Brother Kar Ying and Yeung Pan Pan also talked about their show business journey. Studying Cantonese Opera since childhood, Brother Kar Ying still had his heart set on Cantonese Opera development as an adult. In 1991 director Kirk Wong Chi Keung invited him to participated in the film CRIME STORY (CHUNG ONG JO) and began his film career.
In 1994, Brother Kar Ying made many classic films like SUMMER SNOW (NUI YUN SEI SUP), FROM CHINA WITH LOVE (GOK CHAN LING LING CHUT), A CHINESE ODYSSEY PART 1 PANDORA'S BOX and others. SUMMER SNOW won the 32nd Golden Horse Award and the 15th Hong Kong Film Award Best Supporting Actor. He described that year as the peak of his life. He said, "When the Golden Horse Award announcement was made I was stunned for two seconds, (Leslie) Cheung Kwok Wing behind him screamed, 'Brother Kar Ying it's you'. It still felt like a blur, but I was very happy. I remember that (Anita) Yuen Wing Yee presented the award to me. I was lucky to be able to run into a character and a film that I could win an award with."
In addition Brother Kar Ying revealed that he invested in three films, but none of them have been released. He joked, "None of the movies were released, I saved them for myself to watch. The first one I made with Tsui Kam Kong in Malaysia, the second one I made with (Michael) Kwan Lai Kit in Guangzhou, the third one I still don't know whether it will be released or not. I still want to make a fourth one, I already have the story here."