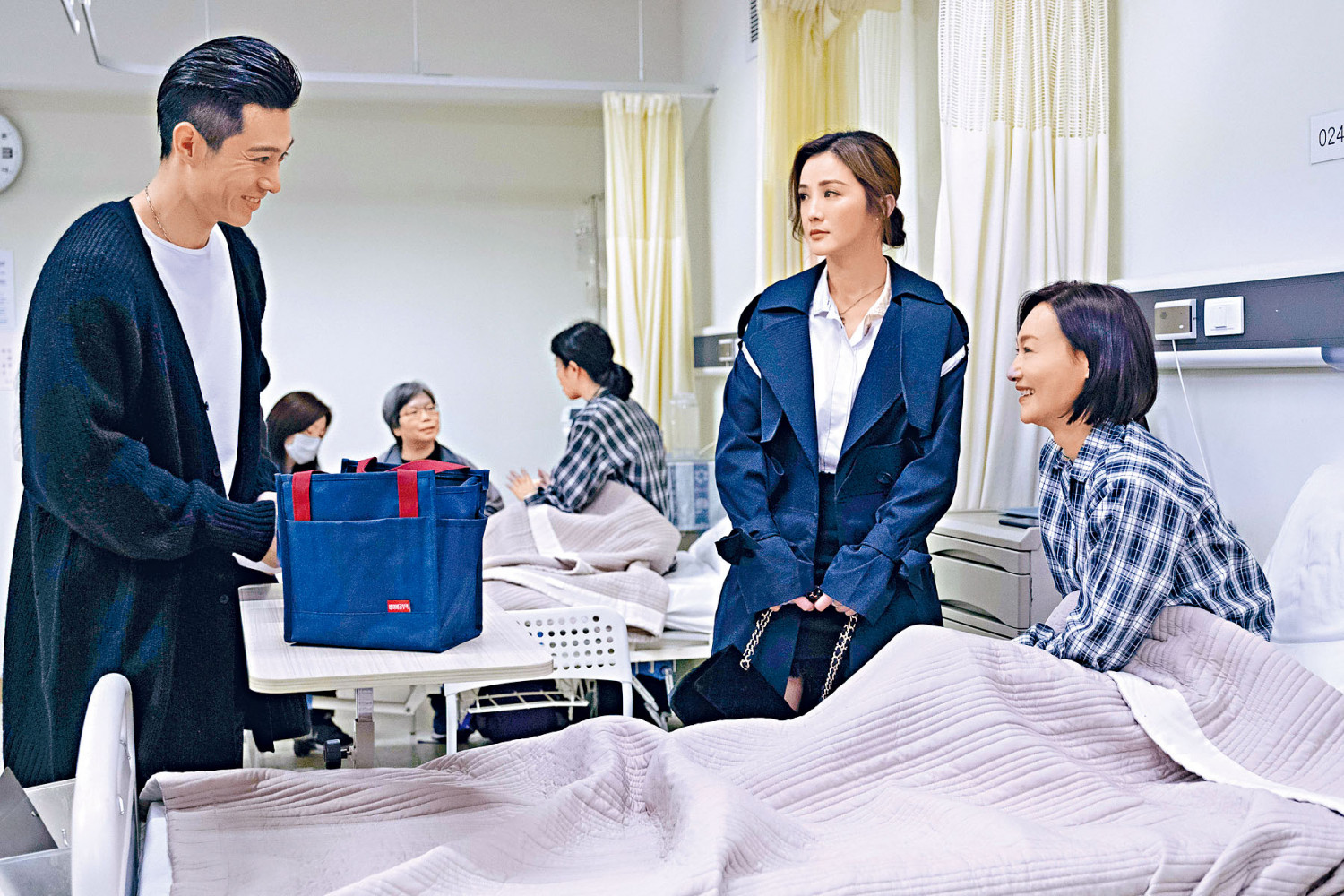 Kara Wai says both Pakho Chau and Charlene Choi are much more mature than in the previous film
courtesy of singtao.com
courtesy of on.cc
Kara Wai Ying Hung and Charlene Choi Cheuk Yin after 77 HEARTBREAKS (YUEN LEUNG TA 77 CHI) in the new film 77 HEARTWARMINGS (GUM DUNG TA 77 CHI) continued their "mother and daughter relationship".
As the Mommy in the film, Sister Hung had different encounters in the two films. She said, "This Mommy last time ran into rather rough husband who didn't know how to cherish those around him. She was a rather suffering woman of old society, keeping all the tastes good or bad inside her belly. She tolerated in order to keep her family whole; in 77 HEARTWARMINGS, her husband passed away, ran into her first love. They are both in their 50s or 60s, what should they do?" Interestingly, in the film Sister Hung's husband and first love were both played by Lawrence Cheng Tan Shui. Sister Hung said that she never asked why, but she could understand it. "Although in the first film, my husband wasn't too likable but the audience really liked it. They really accepted this team. Thus in the new film, my character no matter how she chose hoped to find someone like her husband. Thus her first love was again played by Brother Tan. If the director was able to have a scene to exchange this mentality, then it would be the best!"
Playing mother and daughter again with Ah Sa, Sister Hung felt that in the film her daughter Eva and her boyfriend Adam were more mature than in the previous film, improved on their views on life and love from the previous film. She said, "If I have children, I would be just like in the film and be a rather understanding Mommy. Life is only a few short decades. If we are fated to be together, we shouldn't waste time. I feel Eva and Adam is wasting a little time. Since they love each other, why not forgive and cherish each other?"
77 is Herman Yau Lai To directed. Sister Hung said that he was a friend of many years and praised how sharp his social senses were. "When I am in my teens, I already worked with him at Shaw. A big group of people after work would go to dinner, play sports, chat, one can say we grew up together. His strong suit is his social senses are very sharp. Over the years he not only knows how to make UNTOLD STORY but is willing to try other subjects, even for a romance people have to be able to connect with it. Otherwise young viewers wouldn't keep watching. The director obviously is someone who progresses with time, just like I am very sensitive to social changes. If someone doesn't want to lose tough with society, they have to keep this senses sharp."