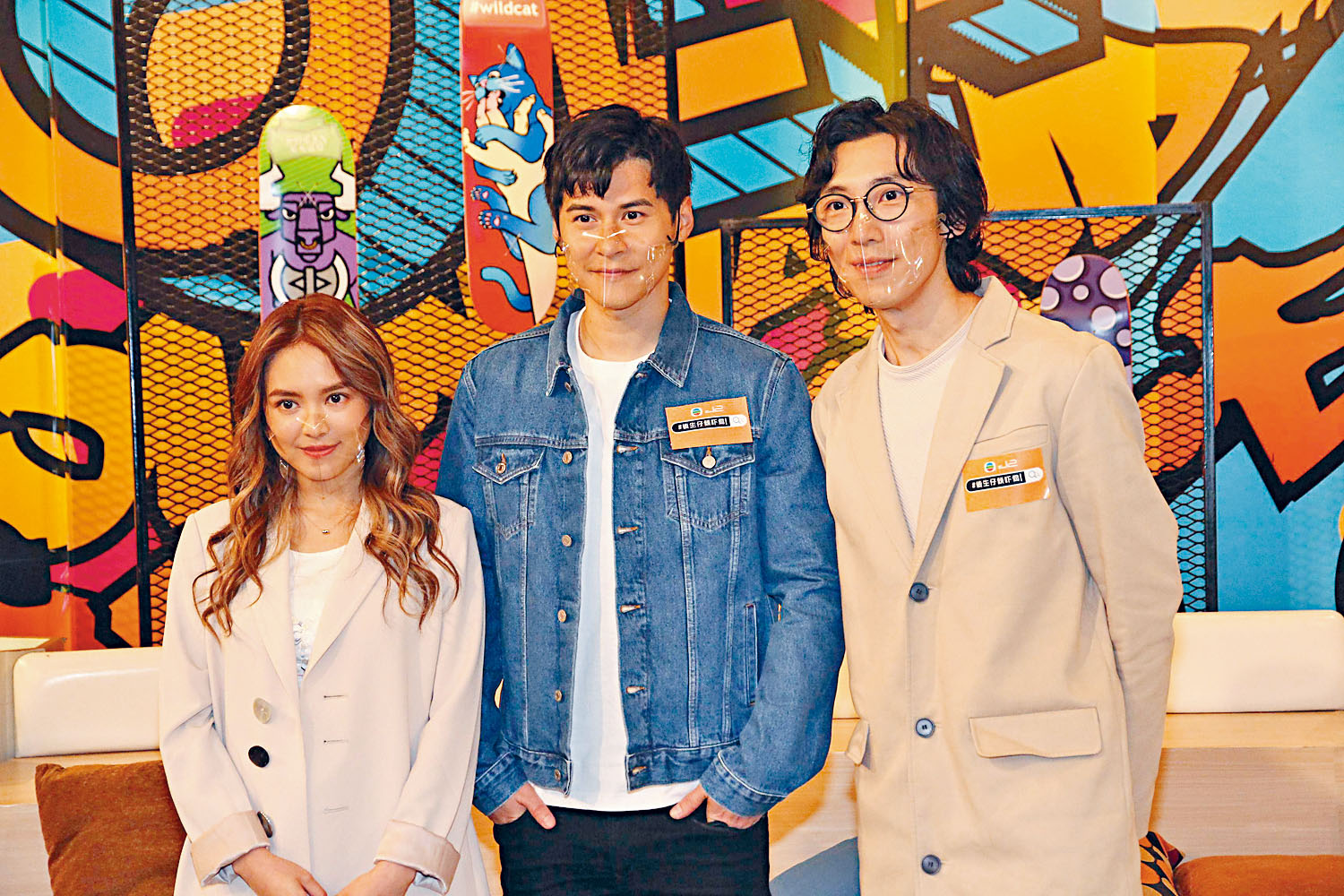 courtesy of singtao.com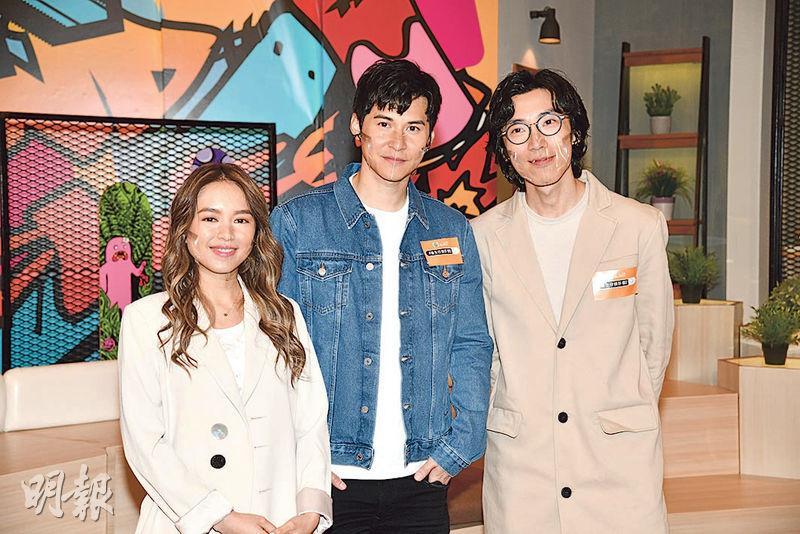 Cecilia So, Carlos Chan, Lok Wing
courtesy of mingpao.com
Carlos Chan Ka Lok, Cecilia So Lai Shan and Lok Wing yesterday participated in the program YOUNG AND RESTLESS taping, promoting their film ALL U NEED IS LOVE (JUNG SI YAU OI JOI GAK LEI) and shared their experience of working with elders.
Chan Ka Lok said that in the new film many elder actors like Cheung Tat Ming, Tony Leung Ka Fai and Eric Tsang Chi Wai participated. He was the happiest about being able to work with director Gordon Chan Ka Seung, because he has seen many of his work but he never had a chance to meet him. Was working with so many elders stressful? Ka Lok said, "There was pressure, in one scene for Lok Wing and So Lai Shan's wedding, many elders were on hand. My dialogues were long, so I was afraid that I would make a mistake and drag other people down. Luckily the director shot other people first and shot my part last." Did Ka Lok fantasized bout his future wedding during the wedding scene? He said, "Probably no one would like their wedding to take place during quarantine. It was pretty special. I like cheers and hope that the whole family would be there, especially my favorite Grandma."
So Lai Shan and Lok Wing played a young couple in the film, Lok Wing said that although they played a couple they had no intimate scene. Instead they had the most argument scenes. Luckily they would have a happy ending. So Lai Shan said, "Because in the film we got marriage during the quarantine, my character was very nervous and thought whatever Lok Wing did was wrong. Later she finally understood that having the person she loved the most next to her was the happiest thing." As for working with elders, Lai So Shan said that earlier she had an emotional scenes. For days at meetings she would sit lone and not speak. Finally Nick Cheung Ka Fai asked if she was autistic, and she was very embarrassed. Lok Wing said that when Fama worked with Carol Cheng Yui Ling for the first time at the JADE SOLID GOLD Awards, "At the time Sister Do didn't know us. When she saw us with microphones on the stage, she said two sound engineers didn't want to leave. That was the first time we met."