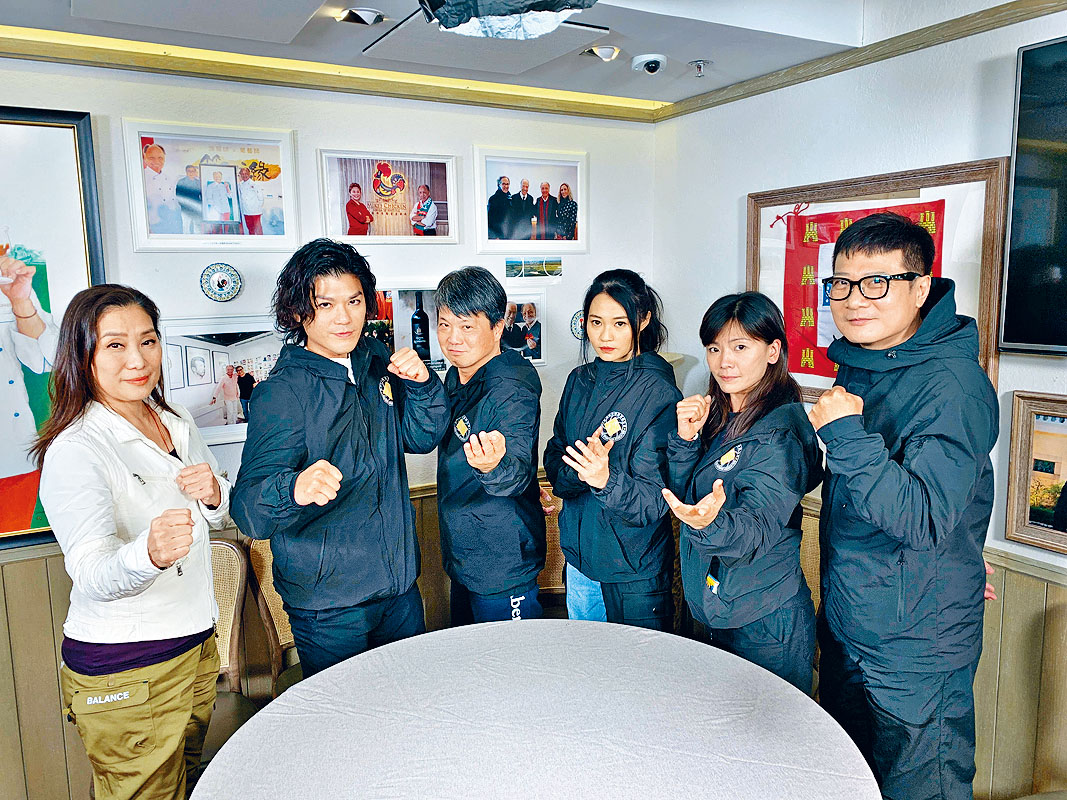 courtesy of singtao.com
The Hong Kong Stuntmen Association president Chin Kar Lok and members Kok Hin Siu, Chan Chun Fung and Ho Pui Man were guests on Yeung Pan Pan's Hong Kong Open Television program and talked about their hardship of getting into the business.
On the program Yeung Pan Pan personally cooked Shanghai cuisine and made "drunken chicken" for everyone. Chin Kar Lok said that it was delicious and joked, "She made drunken chicken, because she knows I like to drink." Yeung Pan Pan has known Chin Kar Lok for years. She revealed that once she wanted to ask Chin Kar Lok to work together on a film, but he turned her down right away. Chin Kar Lok said, "It wasn't me, my manager turned you down." Finally Yeung Pan Pan asked a friend to ask Chin Kar Lok again and finally successfully invited her to participate. Speaking of past productions, Chin Kar Lok revealed that early in his career he worked with Jackie Chan on PROJECT A. At the time he only needed to like on the ground to play dead. "At the time Big Brother Jackie Chan worked on a wire scene for three days, we lay on the ground to play corpses and slept. As soon as we lay down we lay for three days." Yeung Pan Pan continued to say that when she started as a stunt person, she too had to first lie on the ground to play dead. Slowly she began to have fight scenes, the more she fought the more she had.
In addition, Chin Kar Lok and Kok Hin Siu also talked about directors Sammo Hung Kam Bo and Yuen Woo Ping. Kok Hin Siu said, "What Director Hung came up with, if you weren't fit you couldn't do it. So everyone in the Sammo Hung Stuntman Association was very fit. With Yuen Woo Ping I worked him since ONCE UPON A TIME IN CHINA (WONG FEI HUNG). He was a good master, gladly listened to suggestions." Chin Kar Lok also praised Hung Kam Bo's great martial art background. In the past he would personally demonstrate the stunts.