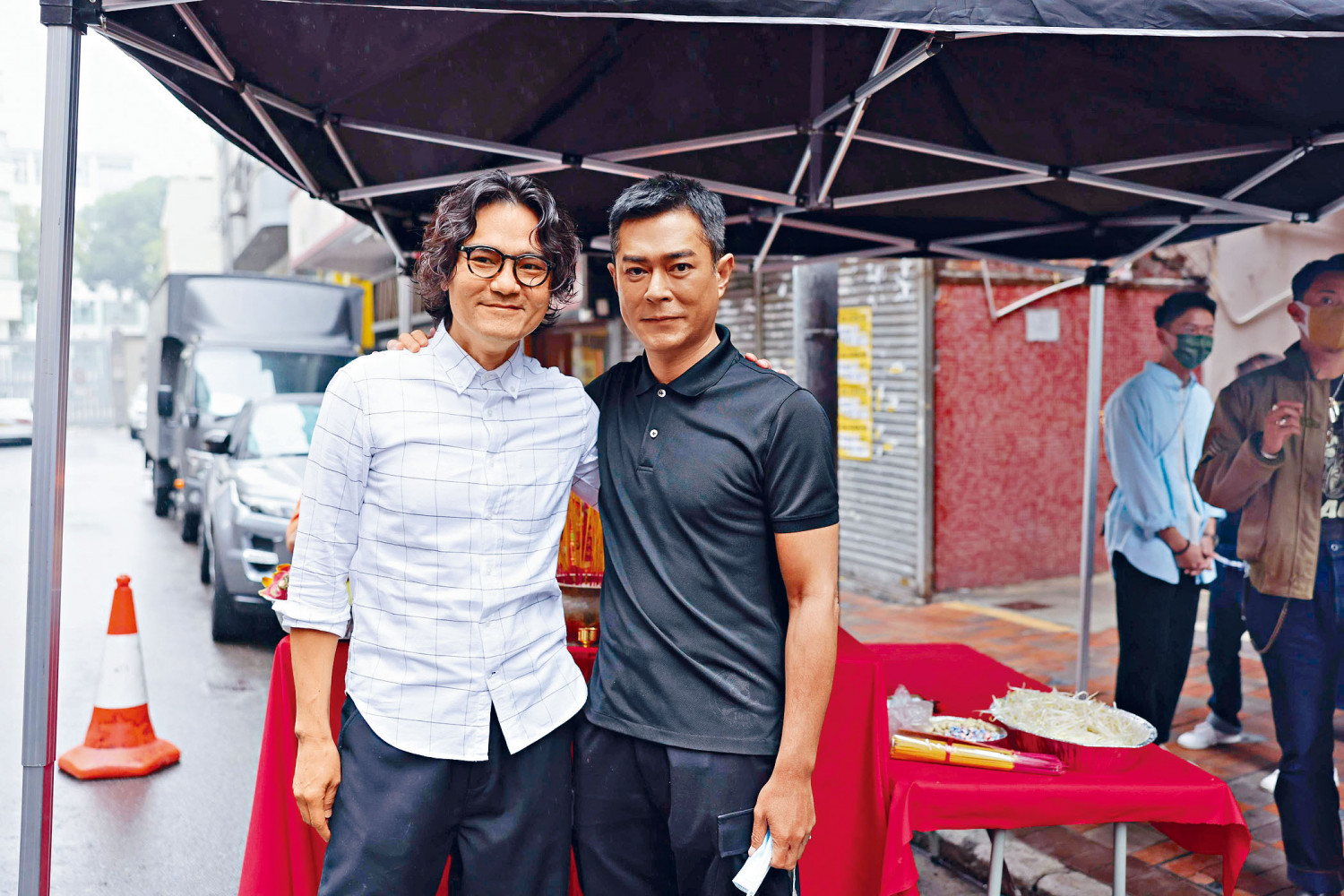 Gordon Lam and Louis Koo play fathers at odds for their children
courtesy of singtao.com
Venus Wong and Louis Cheung jokingly deferring the movie theme song to Louis Koo
courtesy of on.cc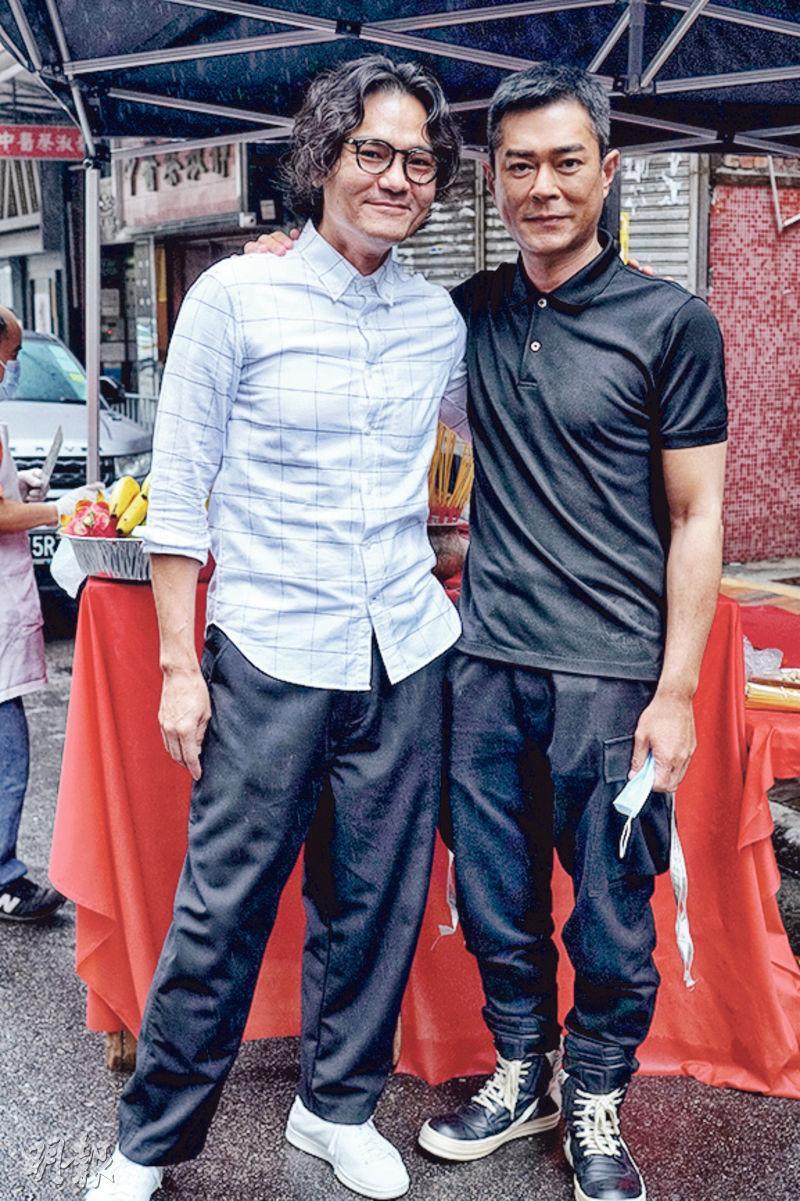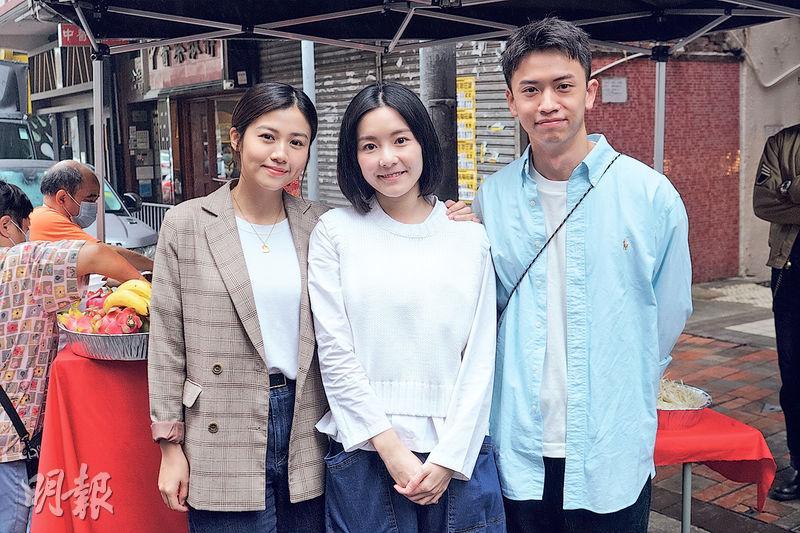 Renci Yeung, Angel Lam and Locker Lam
courtesy of mingpao.com
The film BEYOND THE SIN (NGOK HUNG JI OI) earlier had a production start worship ceremony. Two Best Actors Louis Koo Tin Lok, Gordon Lam Ka Tung led substance actors Louis Cheung Kai Chung, Venus Wong Man Yik, Stephanie Che Yuen Yuen, Paulyn Sun Kai Kwan and a group of new actors Locker Lam Ka Hei, Renci Yeung Si Wing, Angel Lam Ting, Chan Chi Huen, Larine Tang Yueping and others in participation. In addition Karena Lam ka Yan would give a special performance in the film.
The last time Goo Jai and Ka Tung worked together they played partners, this time in BEYOND THE SIN they played fathers who risked life and death for their children and began a direct confrontation of blood and tears. Goo Jai revealed, "This time my character had to avenge her daughter, while Ka Tung had to defend his son." Director Kwok Man Ki stated, "As a new director, working with two Best Actor is very stressful. However I have confidence!"
Rising in popularity recently, Locker Lam Ka Hei in the film played Lam Ka Tung and Che Yuen Yuen's son. This time working with two junior colleagues Yeung Si Wing and Lam Ting, Locker said, "Luckily we originally are very close. Everyone knew that we had a part in this film. Before the performance we already privately communicated and studied the characters and the script for homework." Locker often thanked boss Goo Jai for giving new comers opportunities. Ka Tung heard and suddenly got up to show his fatherly love, asking Locker, "Is the Old Man important, or the boss important?" Locker caught on and answered, "Old Man!" Playing slightly mental deficient, Yeung Si Wing had many action scenes. The extreme of which would be being chased by Best Actor Lam Ka Tung. In her first film, Lam Ting played a girl with polio. On the day the production began she had to perform with father Goo Jai. She performed calmly and completed the scene smoothly. As for her impression of this "father", Lam Ting said, "He is much kinder than I imagine; maybe in the past due to Mr. Koo's cool exterior, I always thought that he would be a little mean. After coming in contact actually he is very friendly!"
Substance actors Cheung Kai Chung and Wong Man Yik in the film played Goo Jai's police force partners. Sun Kai Kwan played a drug addict, dealer and mother, her emotions would be high throughout. Ah Chung and Venus were asked if they were interested in recommending themselves for the theme song, they joked, "With 'My Favorite Male Singer' here, how would we compete with Goo Jai! If we have 5 or 6 songs, then we would have a chance to sing a small part!" Motorcycle lover Ah Chung was asked whether he would use his own collection for the job. Ah Chung said, "This is too creative! Maybe I would try to ride the motorcycle to work, if Goo Jai doesn't yell at me!"