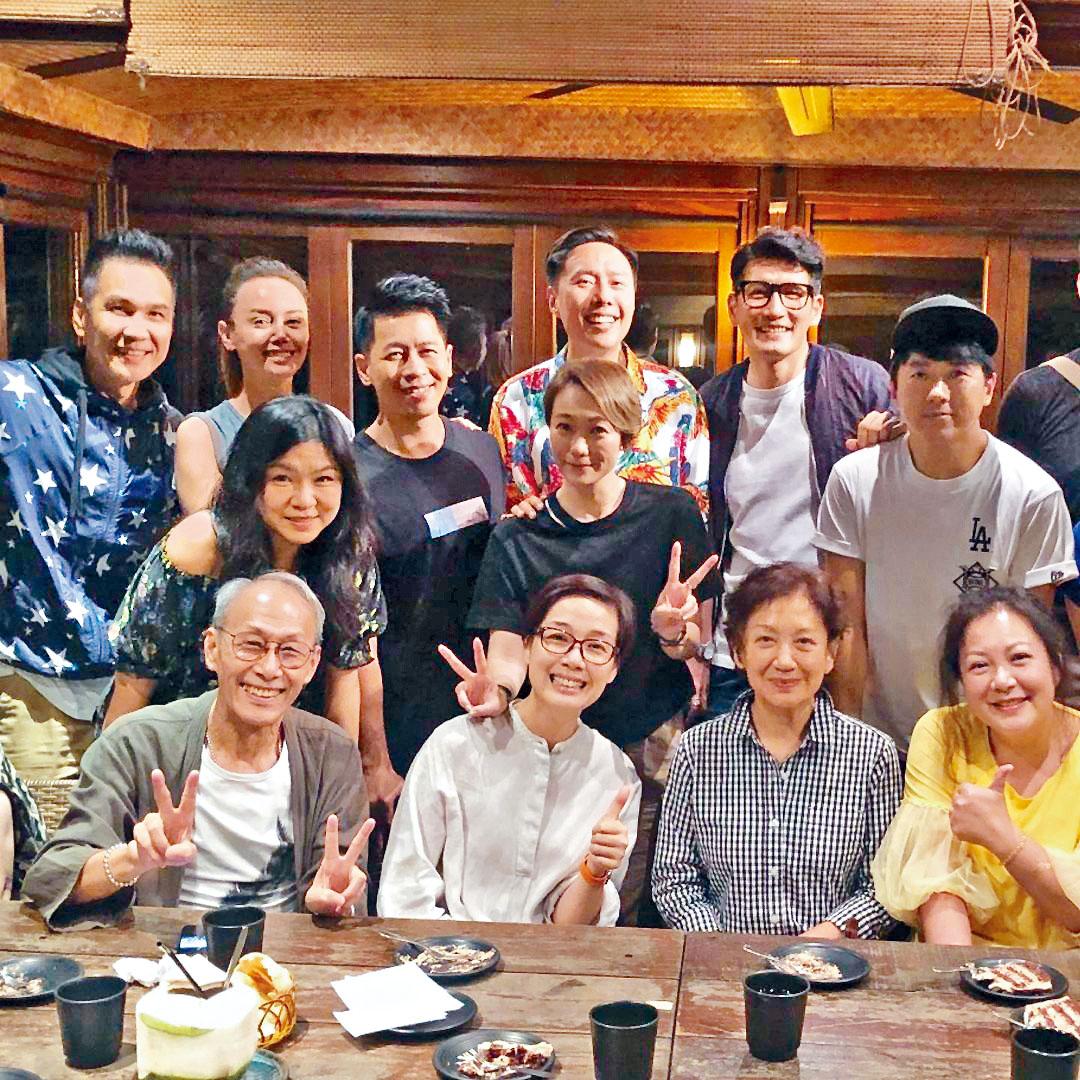 Wong Shu Tong often caught up with his fellow ATV alumni Elena Kong, Nina Paw and others
courtesy of singtao.com
courtesy of on.cc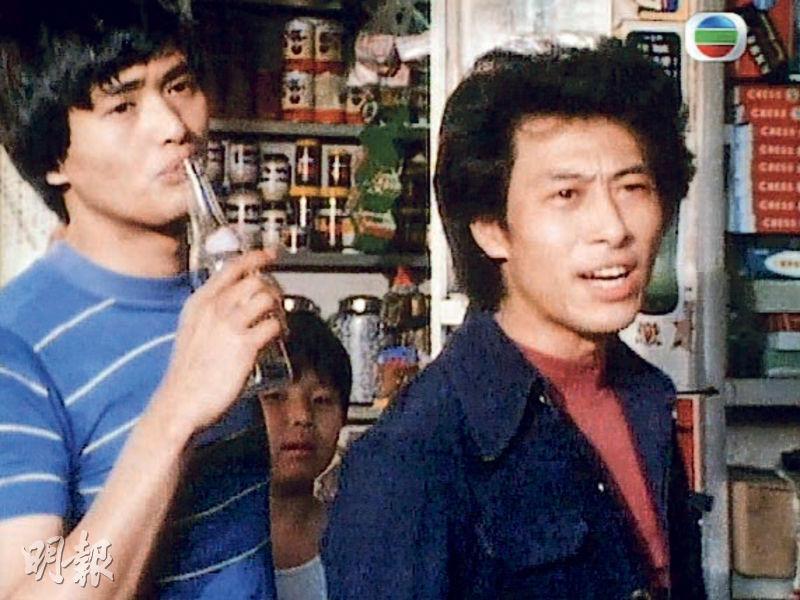 Playing cousins with Chow Yun Fat in THE BROTHERS, they were good friends on and off screen
Wong Shu Tong was a respected elder and an important figure of the ATV alumni association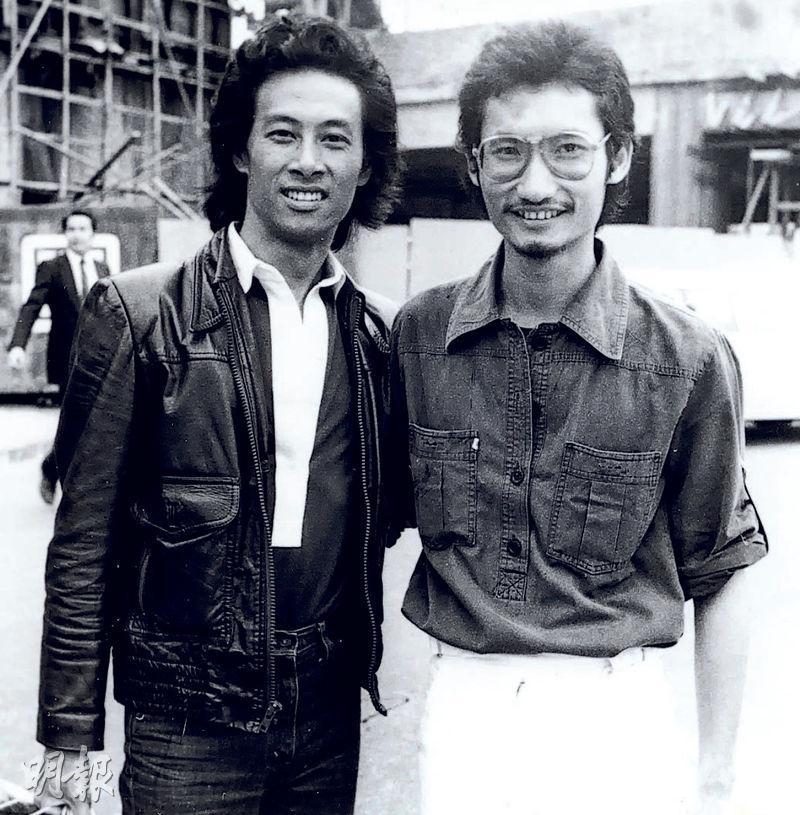 Wong Shu Tong worked with Tsui Hark on THE BUTTERFLY MURDER, but no longer had any contact.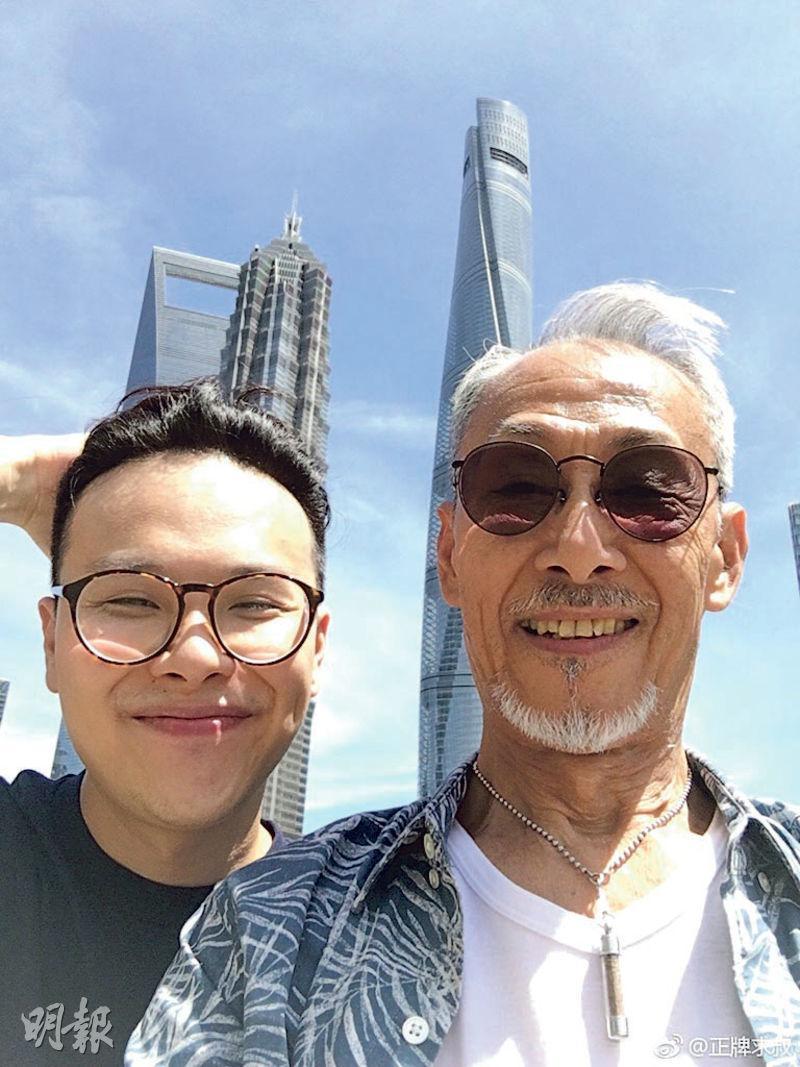 With son Wong Wing Cheung in a visit to Shanghai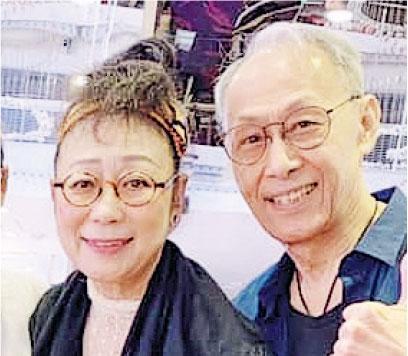 Wong Man Wai with her brother
courtesy of mingpao.com
Veteran actor "Uncle Kau" Wong Shu Tong two days ago passed away from cancer at age 77. Wong Shu Tong 3 years ago was diagnosed with stage two colorectal cancer and recovered. Later because cancer cells were found in his lung he was hospitalized for treatment. His voice actor son Wong Wing Cheung yesterday early morning on social media announced that his father passed away peacefully. Wong Shu Tong performed for over half a century. The most memorable was the role of Uncle Kau "Ho Ying Kau" in the I HAVE A DATE WITH A VAMPIRE series, which brought him fame and fortune.
Wong Wing Cheung remembered his father. "My most beloved and most respected father peacefully passed away without pain. I was fortunate to be able to accompany you on the final stretch. I was fortunate to be able to have a chance to serve you. I was fortunate to be able to grow up under your strong arms. Thank you! Papa. I love you! I will be good, I will take care of myself. You can relax and go."
Wong Wing Cheung also thanked everyone for their concern and said, "Papa earlier sang a few verses, saying this was what he wanted to say to everyone." It was Michael Kwan Ching Kit's song CHOR LAU HEUNG. He also said, "But I told Pa, you wouldn't travel alone! We will forever miss you!" Fellow artist and sister Wong Man Wai also remembered him with lyrics from CHOR LAU HEUNG.
Reportedly, Wong Shu Tong 3 years ago was diagnosed with colorectal cancer and had 14 inches of cancer cell infected stomach tract removed in an operation. He still faced life positively. The next day after his release he went to work on a web drama. However after the illness he studied the ways to better health. He felt that after the surgery he got 10 more years of life and cherished being with his family and friends. He said, "Get together when you can, be happy every second." In February last year he attended the Hong Kong Stuntmen Association's new spring event and received the outstanding contribution award. He even joked that he received the "youth contribution award", only this time was also his final public event.
Wong Shu Tong had six siblings. After graduating from the secondary school he originally wanted to join the police force, but his sister Wong Man Wai was hired by the film company "Sin Hok Gong Luen". He went to study in the artist training class and began his journey to stardom. Wong Shu Tong was in film for over 50 years. As an action actor student he performed in his first film THE BLACK MUSKETEER PART THREE. In 1979 he participated in the Tsui Hark directed THE BUTTERFLY MURDER. In his life he performed in over 100 films. Wong Shu Tong also worked for RTV, ATV and TVB. In TVB he performed in CHOR LAU HEUNG, THE BROTHERS, THE GOOD, THE BAD AND THE UGLY, SHELL GAME and other series but only for 3 years.
Wong Shu Tong revealed that at his 1982 contract renewal negotiation, he only received a raise to HK$ 30,000 monthly. At the time he already made HK$ 600,000 for film. The executive who discussed the contract with him said, "Wong Shu Tong, I know you succeed on screen and off screen, but let's see how long you would succeed!" Those words set Wong Shu Tong on a rampage as he punched the executive in the face and broke his glasses. Finally he worked with ATV again and made over 70 series. The most memorable was playing Uncle Kau "Ho Ying Kau" in I HAVE A DATE WITH A VAMPIRE, which brought him a lot of touring and business performance opportunities. Mainland fans even formed a fan club for him, with over 100,000 fans.
Wong Shun Tong claimed to have an explosive personality, but he was a tender tough guy. After a romantic setback, he originally planned to never marry. Then he met a music teacher 5 years his junior, Wu Kwai Lan, fell in low and wed in 1982. The next year they had their son Wong Wing Cheung. The only child Wong Wing Cheung was a child star in two ATV series. As an adult he worked behind the scene as a TVB voice actor, currently he is working as a HKTV voice actor. Wong Shu Tong and his wife were always very loving, but his wife in 2005 passed away from cancer -- which traumatized the father and son pair. Earlier Wong Wing Cheung while his father was being treated at the hospital cheered for Papa on social media. "In 2005 cancer took way my Ma, now cancer is torturing my Pa. Right now he is critical t the hospital. I hope to gather everyone's spirit and pray for peace for him!"