Anthony Wong returns to Hong Kong to prepare for the August run of the play ART. He laments that the capacity restrictions make theater survival difficult.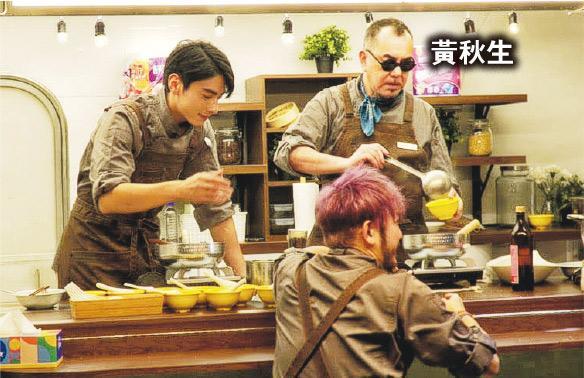 Anthony Wong works on a food truck show in Taiwan and visits many areas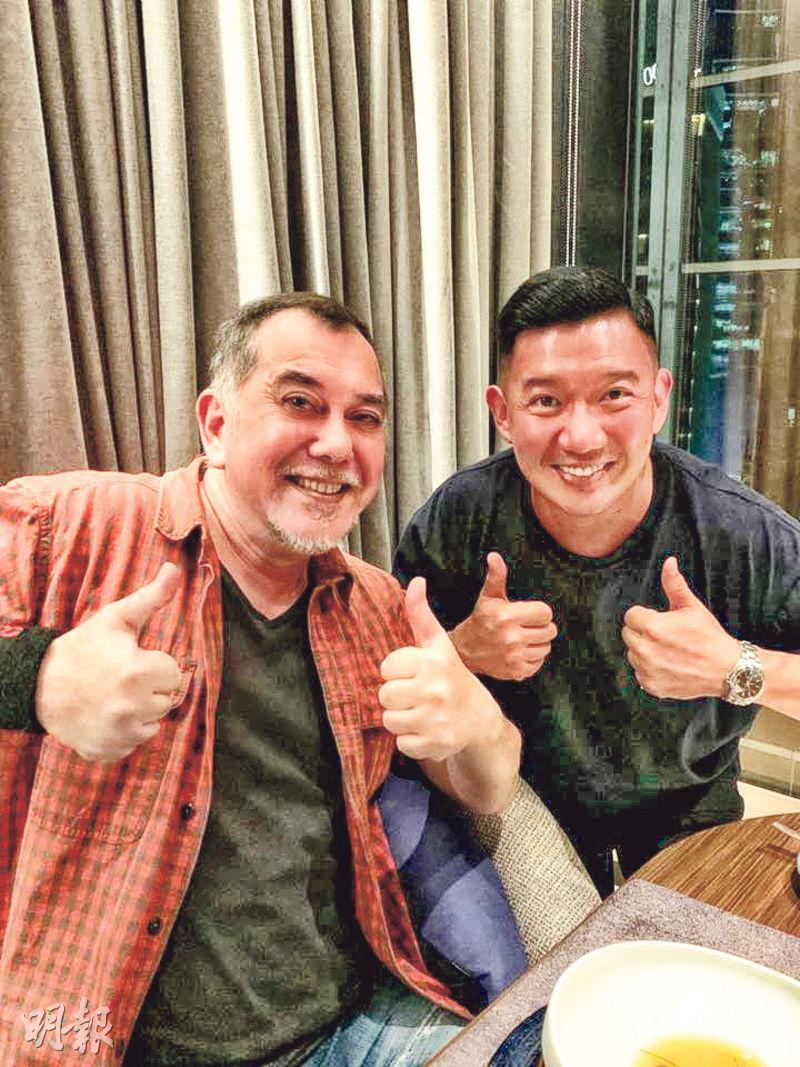 Both Anthony Wong and Chapman To have "Taiwan employment gold cards" and may work together later
courtesy of mingpao.com
Recently the topic of "Hong Kong Film is Dead" has been hotly contested again. Three time Hong Kong Film Award Best Actor Anthony Wong Chau Sun felt that the current consumer model is different from before, so they could not be compared. Hong Kong film would not completely vanish, people will continue to make movies whether the scale will be large or small. He joked that Hong Kong film is not dead yet but he is already dead, because in Hong Kong no one is approaching him with work. He described himself as being "homeless", climbing back up again would be very hard but he could only look for his own way out. He lamented that even plays could not be done, under the pandemic the admission rate has been restricted. Subjects in the future may be restricted as well, so it would be very difficult. Just received his "Taiwan employment gold card", Wong Chau sun would not eliminate the possibility that after finishing job on his hands in Hong Kong he would focus on developing in Taiwan.
Speaking of "Hong Kong Film is Dead", Wong Chau Sun said, "It's been talked about for a long time, and it depends on what the definition is. If compared to the peak before when 300 some films were produced a year, Hong Kong film indeed is already dead. However the definition of death is no one continues to make movies. Now people are still making movies, (Francis) Ng Chun Yu, (Sammo) Hung Kam Bo, (Richie Jen) Yam Yin Chi, (Simon) Yam Tat Wa, (DaDa) Chan Jing and others are all working, which means it isn't dead. Now it may be in resurrection. However the whole thing isn't as big as it used to be. Hong Kong film thrived earlier because it had many environmental and conditional coordination, overseas markets, more investors and ample financing."
Wong Chau Sun felt that Hong Kong film would not completely disappear and said, "The royal feast isn't the only meal, clay pot rice is also a meal. A little one, big productions won't be numerous, it's impossible to say with just ONCE UPON A TIME IN HONG KONG (GUM SAU JI), one big production that starred Wai Jai (Tony Leung Chiu Wai) and Wa Jai (Andy Lau Tak Wa) that Hong Kong film is back. It can't just rely on Wa Jai and Wai jai to prop up the market, and they can't star in every movie anyway. The definition of film isn't this, both sides (big and small productions) have to have balance, with 10 big productions a years and several dozens small productions, different genres, different actors, then you can say Hong Kong film is in recovery. Ultimately the Hong Kong domestic market is very small, even the UA cinema circuit couldn't survive. Now the consumer model has changed, it can't return to the way it was so they shouldn't be compared at all. Now instead I can see many new subjects, let's take it slow."
The 59 year old Chau Sun joked that he would need to "retire" too. He said, "Hong Kong isn't dead yet, but I am already dead. No offer, no job." Shooting a food truck show in Taiwan, he and Chapman To Man Chak both received the "employment gold card" from the Taiwan government. During the gold card's effective period of 3 years they would not need to apply for a visa when working in Taiwan, they would also be able to enjoy tax benefits and healthcare.
Currently in Taiwan, Ah Chak earlier shared on social media his future plan to build a "Taiwan and Hong Kong culture food and drink garden district" and his visit to the Paktau Film Studio. Would Chau Sun work with Ah Chak? He said, "Not yet, but on this trip to Taiwan I shot a show for Ah Chak's web channel."
Chau Sun would return to Hong Kong for the Dionysus Contemporary Theater to prepare for the August run of the play ART. He lamented, "Even plays can't be done. With the current gathering restriction order, the upper limit is 75% capacity. Actors and workers aren't paid 75% of the salary, so it's very hard. After this time we may possibly not do it another." Chau Sun said that there was nothing for him to do in Hong Kong. He even compared himself to the "homeless", climbing back up would be very hard but he still must face it. He had to find work and a way out himself.
Climbing from the abyss many times, Chau Sun said, "One time after another, they were all life experience. I used to be able to climb back up. Although the future is unclear, I was young. Now I am not that age anymore, what future would I still have. No matter how great of a shape I am in I am still an uncle. I can only find my own way out. After the play ART, I probably would leave Hong Kong for awhile and teach drama in Taiwan, perform a play in Taiwan and create some jobs."