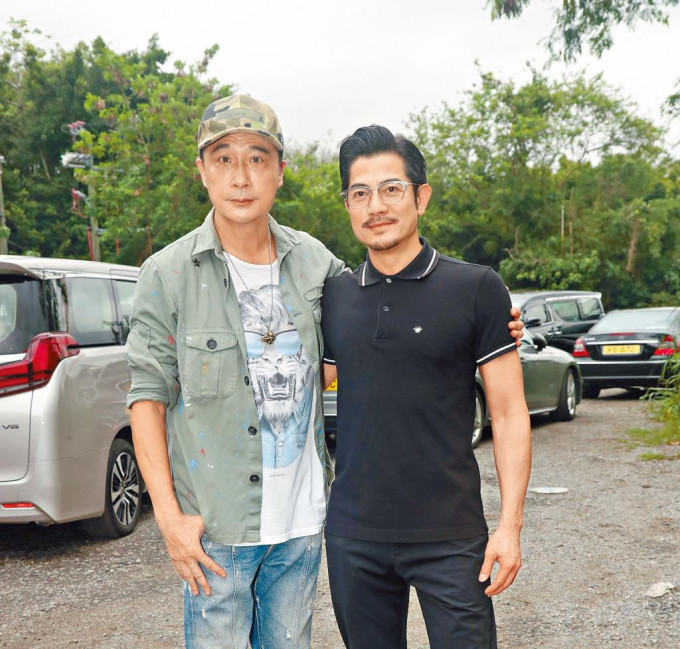 Aaron Kwok appreciates Francis Ng's performance in DRIFTING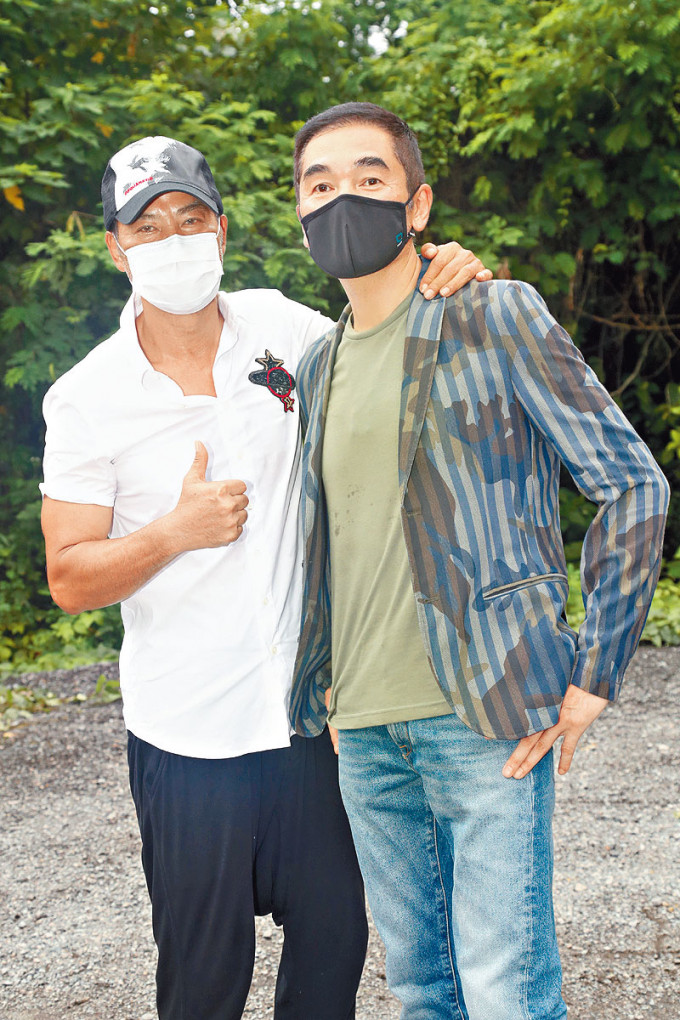 Alex Fong Chung Shun jokes about renting one of Simon Yam's homes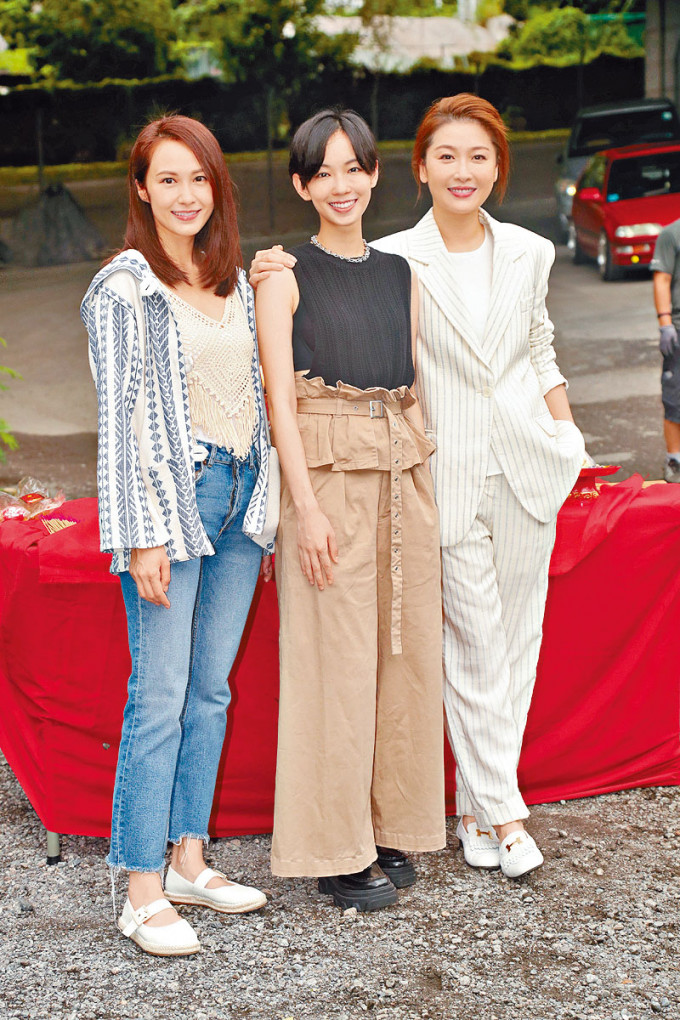 Kathy Yuen (left) says that she can talk to Aaron Kwok about parenthood
courtesy of singtao.com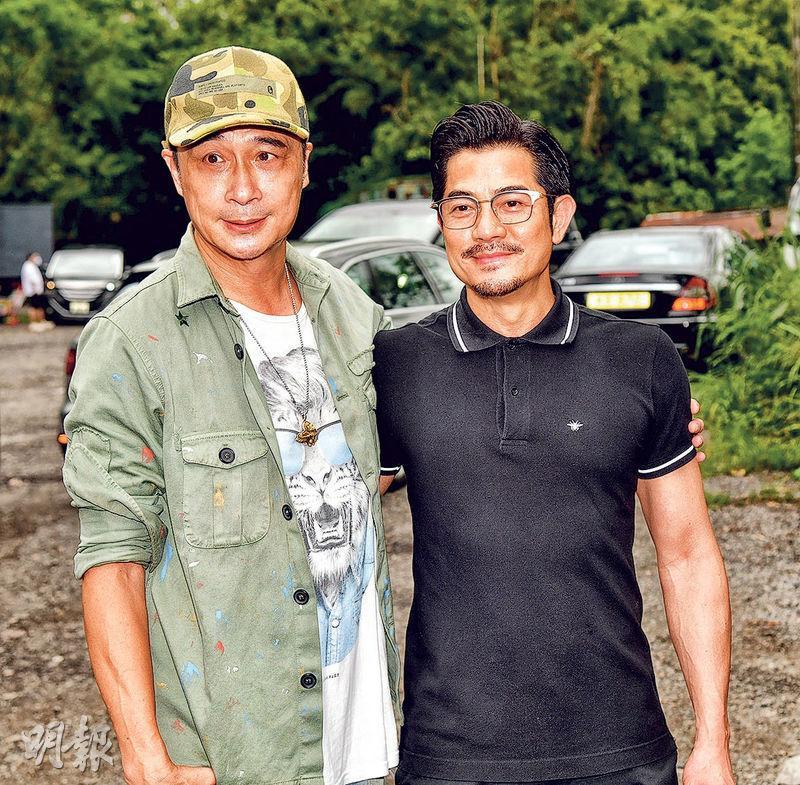 Francis Ng and Aaron Kwok last worked together on the film 2000 AD 22 years ago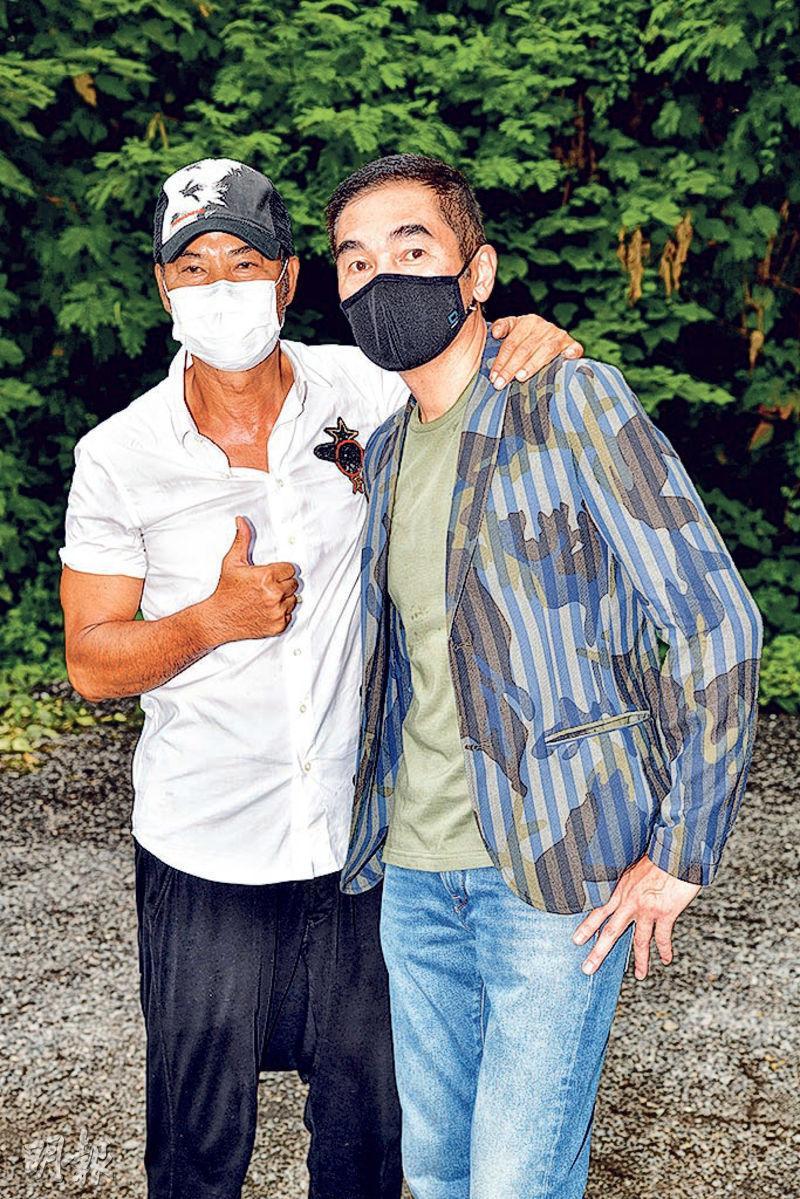 Simon Yam jokes that he has to listen to Alex Fong Chung Shun on and off camera.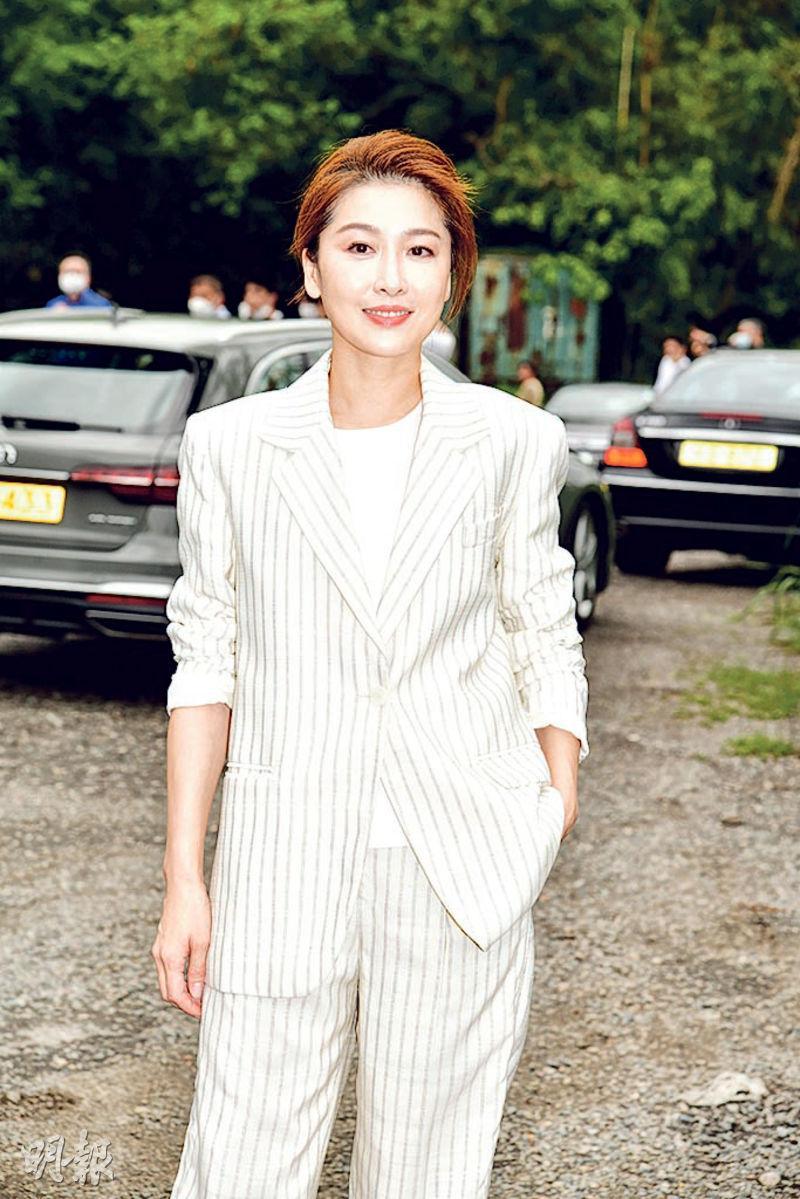 Niki Chow plays a couple with Sing Sing in the film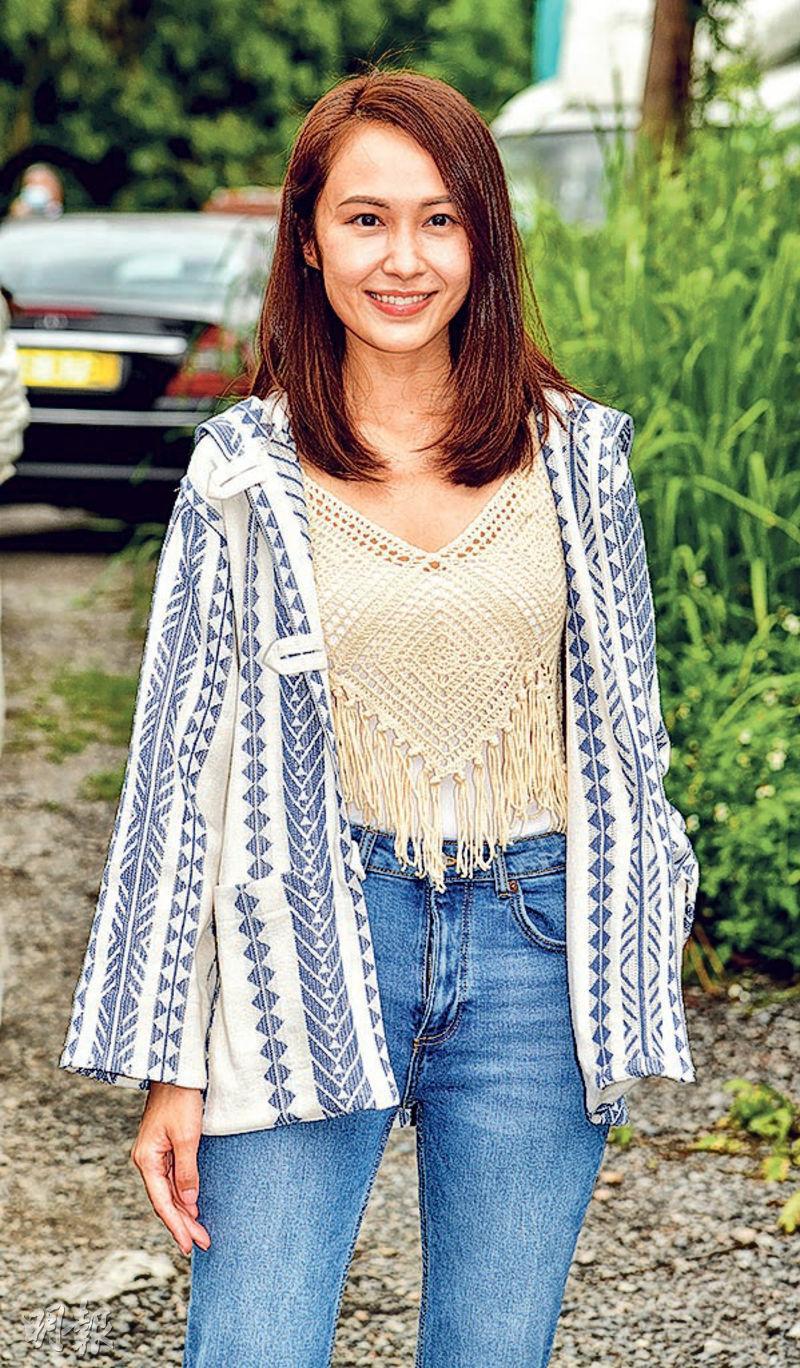 Kathy Yuen says that she is more composed on the set after becoming a mother
courtesy of mingpao.com
The Aaron Kwok Fu Sing, Simon Yam Tat Wa, Francis Ng Chun Yu, and Alex Fong Chung Shun starred new film NOI MOK (INSIDE INFORMATION) held a production start ceremony on the 6th. Other actors in the film included Niki Chow Lai Kei, Kathy Yuen (Tong Yee), Gladys Li Ching Kwan, Chan Kwok Bong, Lok Ying Kwan, Geng Changjun, Max Cheung Tat and others. Sing Sing admitted that he was mentally prepared to get hurt while making an action film. Ng Chun Yu did no mind taking over for Raymond Lam Fung last minute, but joked that he better get paid sooner.
Kwok Fu Sing said that years ago he worked with Chun Yu on the film 2000 AD and was very happy to work wit him again over 20 years later. In the film Sing Sing would play a lawyer while Chun Yu would play a cop. They would go from not seeing eye to eye in the beginning to becoming friends. Would Sing Sing have a lot of professional term dialogues? He said that he was mentally prepared.
The film has started production for a dozen days or so. As for memorable scenes, Chun Yu said, "Tonight I would have to team up with Sing Sing and fight the bad guys, a scene that would be relatively harder to deal with." Sing Sing revealed that in the film he would have action, stunt and gun fight scenes. He hoped to be able to finish them successfully in a week. He also said that the character also taught children taekwondo, so in this period he would work hard on stretching to try to stay flexible. How has Chun Yu prepared before the action scene? He admitted, "I would leave it to the stunt double." Sing Sing revealed that in one scene Chun Yu had to run around on the roof. Has Chun Yu gotten hurt? He said with certainty. After that scene he rested for a week. Sing Sing said that while working on action scenes he would often remind himself to be careful, but injury was inevitable.
Taking over for Lam Fung at the last minute, would Chun Yu mind? He said, "No, it's pretty good. I get to be n Hong Kong. They used a lot of words to comfort me, but all they have to do is pay me sooner. (Did the salary motivate you?) No, mainly because it was Mr. Yeung (Albert Yeung Sau Sing)'s production. Last time I was arranged to work with (Jacky Cheung) Hok Yau and (Nicholas Tse) Ting Fung. This time it's with Sing Sing. I wouldn't calculate as much."
Earlier Sing Sing's wife Moka Fang shared their Duen Ng Festival photos on social media as the family of four went boating. Sing Sing said that because his daughters wanted to watch the dragon boat race, so on Duen Ng Festival he took the girls to Stanley to watch the competition. However he remembered the wrong time. When they arrived the race was already over. Then he changed the plans to go boat rowing and had a lot of fun. Also a father Chun Yu said that children all felt the first contact with something was very novel. "Back then it was the first time I took my boy to Toys R Us, he was like a duck out of water. Now he doesn't even go out, he doesn't want to bother."
On June 19th Father's Day would arrive, how would they plan to celebrate? They both asked which day was Father's Day? Chun Yu joked that if he could remember Mother's Day he would already be great. Sing Sing said, "My papa passed a long time ago. Now I am a father, seeing the children grow is the happiest. With the pandemic easing recently, we can return to basically normal lives. Mainly I won't need to fly around. I can spend more time with the family, which I am already very happy about. Whether it was a holiday or not Papa still has to do that. Being a parent is tough, not just for Papa."
Yam Tat Wa revealed that in the film he played a financial director, a people in danger. He also said that on and off camera he would have to listen to the Chairman big boss (Fong Chung Shun). Fong Chung Shun joked, "Brother Wa, stop messing around. You have more money than me, but don't you worry. I wouldn't ask you to lend money to me, at most I would ask you for a place to stay." Did he set up Brother Wa in the film? He said, "If he wants to die, do I keep him from it?" He also said that Brother Wa had an action scene right from the opening.
Brother Wa reveled that in that scene he jumped from the fifth floor, but because it was higher he would use a double. Speaking of action scenes, Brother Wa said that the most memorable was years go when he worked on a Mainland series and had to jump from three stories up. Originally he had a double; but due to the height difference between them, he finally decided to perform the stunt personally. He also thanked action directors Dion Lam Dik On and Yu Siu Ming for their guidance. He even boasted, "Now I can fight OK!"
As for Father's Day, both fathers would have to work. Brother Wa however stated that no matter what he would take time to dine with his family to celebrate. Fong Chung Shun said that Father's Day was not very important. Mother's Day was the most important. Brother Wa agreed. "All the father's credit goes to mother, because mother has it too tough, so on Father's Day I would buy flowers to give to my wife."
Niki Chow Lai Kei, Kathy Yuen (Tong Yee) and Gladys Li Ching Kwan would all participate in the film. Chow Lai Kei would play a lawyer with her on screen boyfriend Kwok Fu sing. He said that she just returned to Hong Kong from working in the Mainland. Yesterday was her first day at costume fitting, so she did not know whether she would have any intimate scene with Sing Sing. "This isn't a romantic film, it's probably just the usual boyfriend girlfriend relationship!" When she first started, she played Sing Sing's girlfriend in his music video. Looking back it was over a decade ago, both have become parents and their own family and the feeling was wonderful.
Earlier when she worked in the Mainland for three months, she had her two year old son with her. Niki said that taking care of her son while at work was rather tough, but also very happy because her son was rather funny. Like a comedian he loved to make fun and cheer her up. Would she want to try for another? Niki said, "I wouldn't dare just yet. I want to serve the company a little first. I still have film contracts to fulfill!"
Tong Yee in the film was in charge of a charity organization. This time was her first film after giving birth, but earlier she also worked on other jobs. This time 90% of her scenes were with Sing Sing. In the past she has worked with Sing Sing twice. This time she felt calmer than in the past. During the breaks they would talk about parenthood.
Li Ching Kwan in the film would play a reporter who wants to find out th truth. She was very happy to be able to work with all the elders. However sometimes she would be so nervous that she would mess up or even forget her lines. Fortunately the elders did not pull rank and even behaved very professionally.