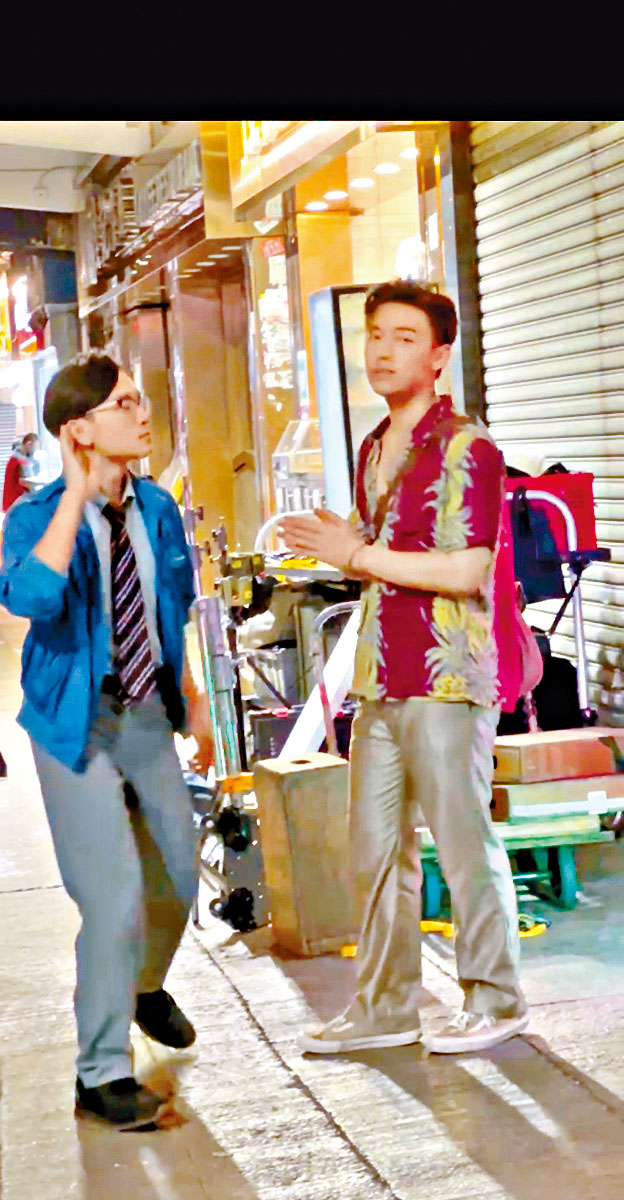 Ling Man Lung and MC Cheung work on location in Mongkok
courtesy of singtao.com
MC Cheung Tin Fu and Ling Man Lung earlier worked on the Lau Yung directed film ONE NIGHT IN SCHOOL (YEH HAU)'s shoot. The two worked from noon to 2 AM, switching locations from a countryside school and funeral hall to the busy streets of Mongkok and shooting on the Portland Street. MC appeared in a short sleeved shirt, which was very appropriate for his poor but street smart kid design. Although the film has been in production for awhile, MC was very anxious about his first film shoot. Before taking his mark he continued to study the script and practiced his lines, he even made funny expressions like rolling his eyes. However as soon as he heard the director yelled action he got into character and held his own opposite the experienced Siu Lung. The director very quickly accepted the take.
The two shot from the streets into a restaurant. MC and Siu Lung seemingly have already cultivated a connection, often chatting and laughing. Although that night the shoot went to 2AM, many MC fans were drawn to the shoot and continued to look on. After the shoot, MC changed and prepared to return home to rest but he still repaid his fans for their support. He signed autographs on the set and responded to every request.