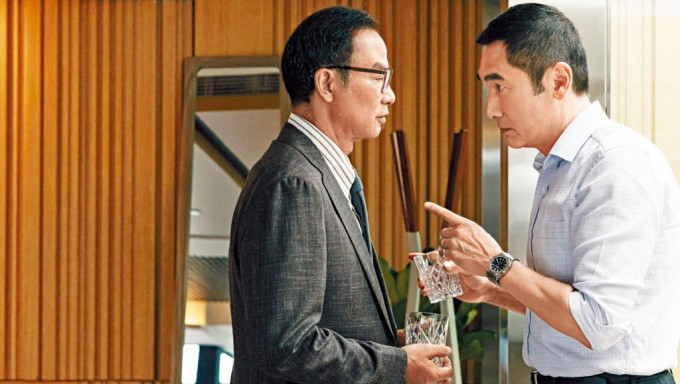 courtesy of singtao.com
The Alan Mak Siu Fai directed, Tin Kai Man produced, three Best Actors Aaron Kwok Fu Sing, Simon Yam Tat Wa, Francis Ng Chun Yu, along with Alex Fong Chung Shun, Kathy Yuen (Tong Yee), Niki Chow Lai Kei, Gladys Li Ching Kwan, Chan Kwok Bong and others starred film NOI MOK earlier held a production start worship ceremony. Working with Ng Chun Yu again after 22 years, and with director Mak Siu Fai after 1996, Kwok Fu Sing was very happy. He looked forward to making a high quality movie. Kwok Fu Sing in the film played a big time lawyer who excelled in Taekwondo and criminal cases, working with police officer Ng Chun Yu to solve the case.
Yam Tat Wa and Fong Chung Shun in the film played a charitable organization's financial director and chairman. Yam Tat Wa described his character as a dangerous figure, on and off screen he had to listen to the "Big Boss" Fong Chung Shun and ended up being set up. Chow Lai Kei played a lawyer and a couple with Kwok Fu Sing. She very much looked forward to working with Kwok Fu Sing again. NOI MOK would be Tong Yee's first film after giving birth. She said that she was no longer in a panic, and could take the chance to share parenting experience with Kwok Fu Sing.
As the film production began, the first set of film stills were released. Kwok Fu Sing, Yam Tat Wa, Ng Chun Yu, Fong Chung Shun, Chan Kwok Bong, John Chiang Dai Wai's character relationships were all mixed up and complicated, leaving a lot of room for imagination.