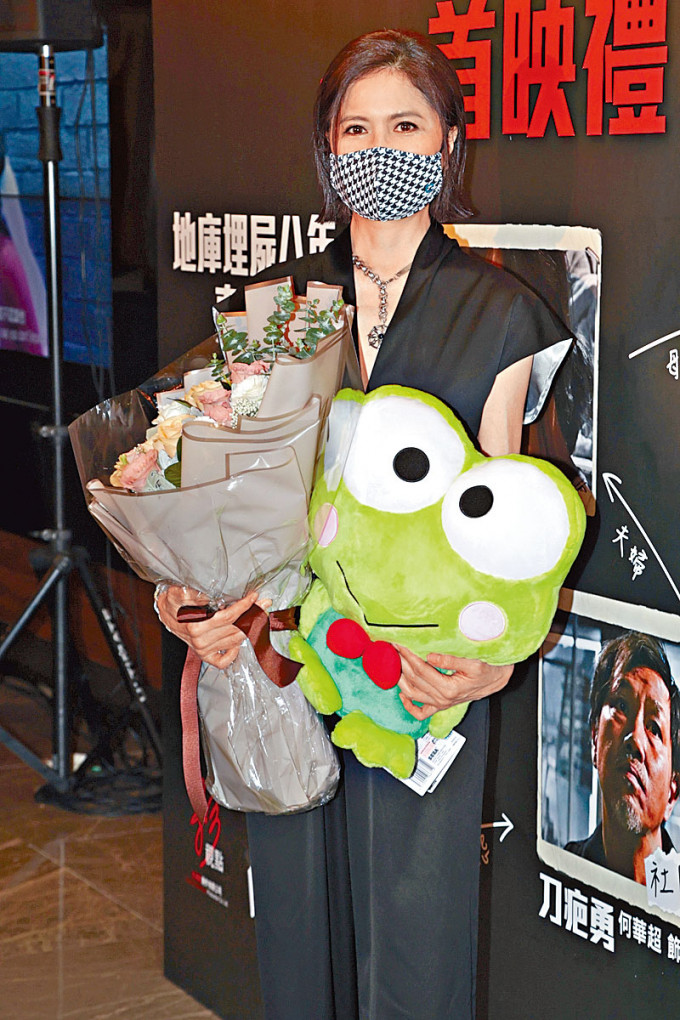 Maggie Siu receives a frog doll. Perhaps fans want her to find a frog prince?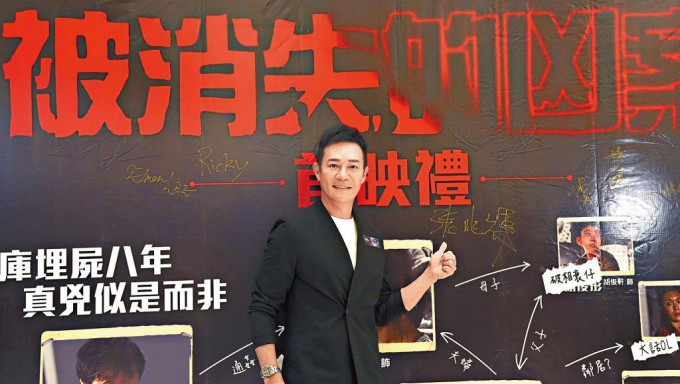 Eddie Cheung thinks outside the box to promote his new film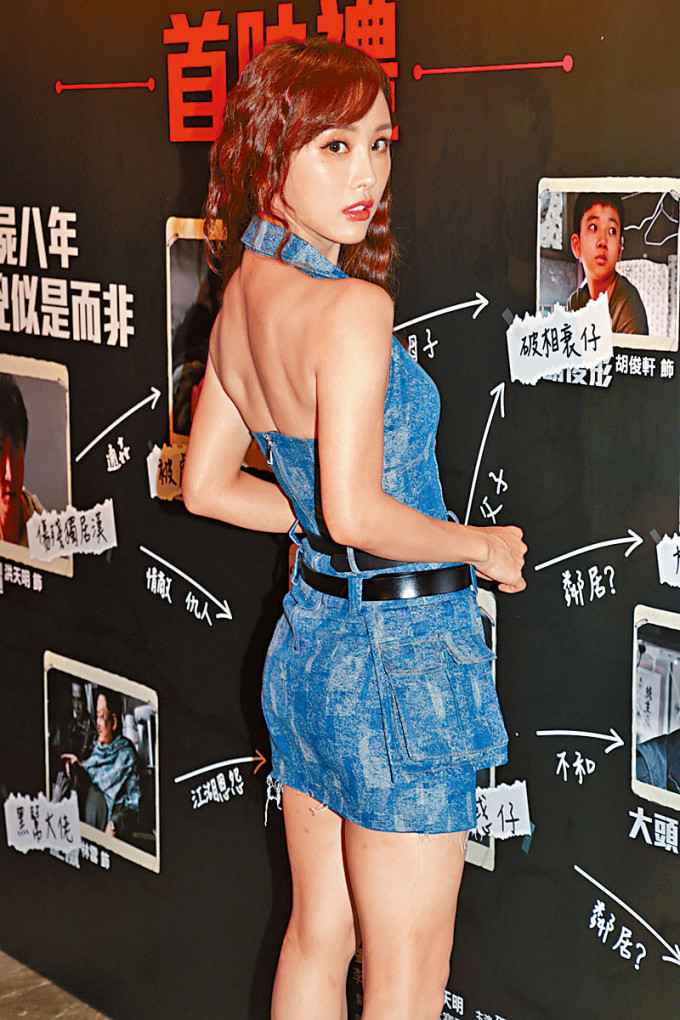 Dada Chan competes with herself for the first time
courtesy of singtao.com
Originally working in the Mainland, Eddie Cheung attends the premiere in Macau
Hubert Wu plays Eddie Cheung's son in another film
Dada Chan promotes in Hong Kong
courtesy of on.cc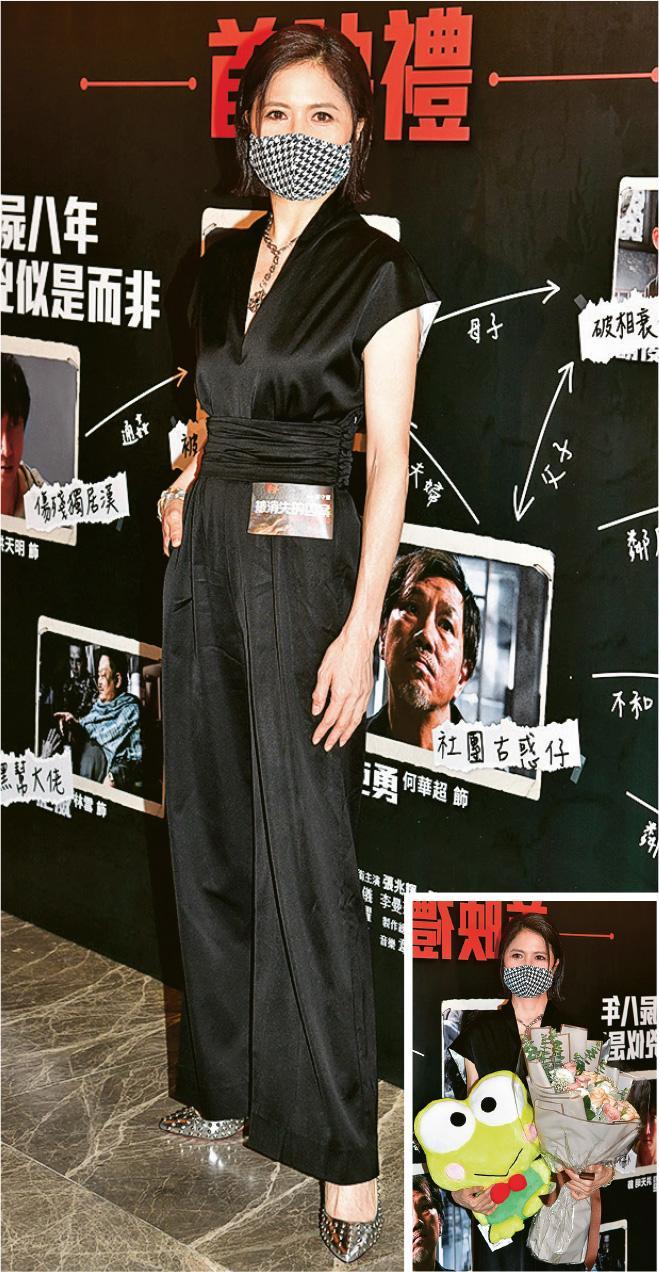 Maggie Siu is in great form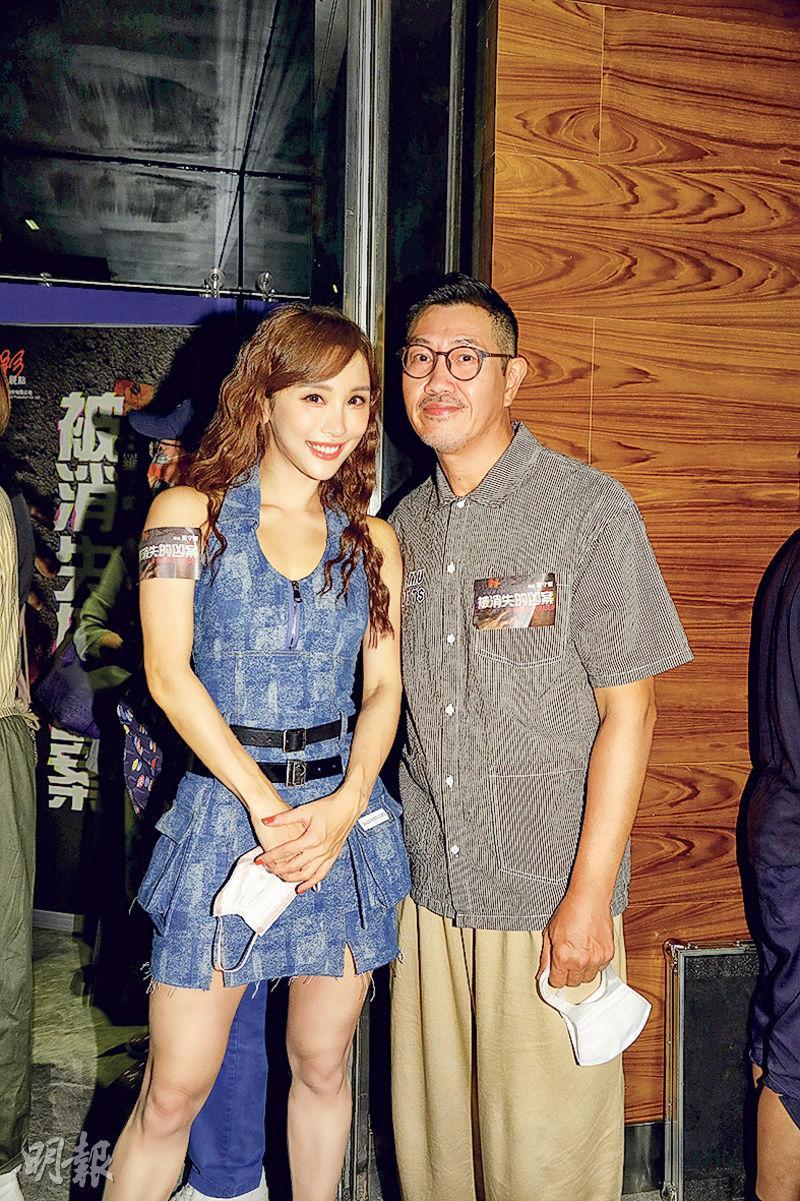 Dada Chan and Tony Ho look forward to working together again
ATV manager Connie Lam loves acting and would not give up her actor identity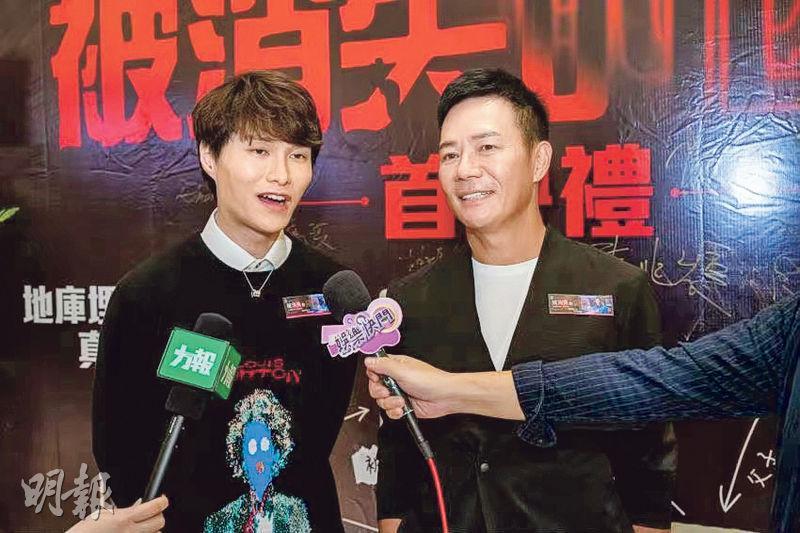 Eddie Cheung carries the Macau premiere and has the support of Hubert Wu
courtesy of mingpao.com
The Dennis Law Sau Yiu directed new film A MURDER ERASED (BEI SIU SUT DIK HUNG ONG) two nights ago held simultaneous premiers in Hong Kong and Macau. Director Law in Hong Kong led Maggie Siu Mei Kei, Dada Chan Jing and other actors. In Macau lead actor Eddie Cheung Siu Fai carried the banner, Hubert Wu Hung Kwan and a group of Macau artists and internet celebrities attended.
This time the Hong Kong and Macau simultaneous premiere was a sudden idea from Director Law and Brother Fai. Currently working in the Mainland, Brother Fai rushed to Macau and dressed up to attend. The cinema was filled with people. Brother Fai said, "The film company kept asking whether I would return to Hong Kong to promote, but I am in the Mainland and unable to return to Hong Kong. Thus Mr. Law suggested to hold a simultaneous premiere in Macau. In addition I have a friend who booked a show in Macau. Originally they only booked one, but perhaps the friend has not seen a film premiere in Macau in a very long time. The response was overwhelming and another show had to be added last minute. This time was the first Hong Kong and Macau simultaneous premiere since the pandemic in Macau. Many Macau media and friends attended to show their support, the event was joyous and cheerful."
Brother Fai in the film played a veteran cop, who went from the investigator to being investigated. He was even under suspicion from everywhere. He had many emotional scenes and many lines. Brother Fai said, "Numerous lines isn't considered especially difficult, the hardest is on the set changes. I had to instantly memorize lines. Fortunately the shoot was in Hong Kong. Cantonese flying paper I can still handle. With Putonghua I would really require some time to prepare." MURDER had one scene with 78 pages of dialogue, Brother Fai was able to remember everything during the shoot. However he had no intention in remembering 100 pages of script at once. "Haha! If I get to choose of course I don't want to!"
This month Brother Fai only had MURDER in release, he also took part in LOOK UP (YUT YEUNG DIK TIN HUNG) and played father and son with Hubert Wu Hung Kwan. This time Hubert went to perform in Macau, but also met Brother Fai for dinner. Brother Fai had nothing but praise for this junior. "He really cherishes the opportunity to make movies. At work he is very focused, his performance is pleasantly surprising. Everyone please remember to go to the movies and support him." Brother Fai had a rushed trip to Macau, because he left as soon as he finished promoting. However the hotel and the food were both good, which was like the pleasant surprise of a vacation. Today he went to Hengdian for a series and would not return to Hong Kong until the end of September.
Dada Chan Jing two nights ago appeared at the premiere and said that she has not attended any premiere in 3 years. The last time was in 2019 at the Tokyo Film Festival premiere for SECRET DIARY OF A MOM TO BE (BABY FOOK SAU GEI). This month, Dada would have two film releases. The other BURNING (FUN SUN) would be released at the end of the month. She said, "Earlier one movie I starred in and the other I guest starred in were released at the same time. However two starring roles being released in the same month, competing with myself this would be the first time."
Dada said that she played tragic characters in both films. She hoped to be able to make some happy, strong or career woman roles; however in 3 of the scripts she got in May, two were also tragic but had potential. She really wanted to try a role that she liked and could not pull herself out of. She would very quickly forget the happy and the unhappy, so she really hoped to try this feeling.
Connie Lam Bo Yu in the film turned from secondary school student to a starlet, but was also abused by Tony Ho Wa Chiu. She stressed that the performance was the most daring in her career, during the shoot the set was clear. She praised co-star Ho Wa Chiu for being a gentleman and properly communicating with her before the shoot. Claiming to really love acting, Lam Bo Yu would work hard on her ATV manager job as well. She said that being a manger she could learn mood management.