For the week ending Sunday June 19 2022
Photos courtesy of Yahoo! Movies Hong Kong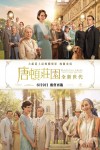 10 DOWNTON ABBEY: A NEW ERA
d. Simon Curtis
Hugh Bonneville, Elizabeth McGovern, Maggie Smith,
Michelle Dockery, Laura Carmichael, Jim Carter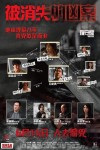 9 A MURDER ERASED
Can : Bei Siu Suk Dik Hung Ong
d. Dennis Law Sau Yiu
Simon Yam Tat Wa, Maggie Siu Mei Kei, Eddie Cheung Siu Fai,
DaDa Chan Jing, Timmy Hung Tin Ming, Lam Suet,
Stephanie Che Yuen Yuen, Tony Ho Wa Chiu, Joe Junior,
Ernesto de Sousa (So Ka Lok), Bob Lam Chi Pok, Jill Yeung Yan,
Connie Lam Bo Yuk, Wong Chui Yee,
ToTo Tong Pui Yee, Hugo Wu Chun Hin
Rating : IIB
Length : 108 mins.
Opening June 16 2022
Trailer :
https://youtu.be/SMiB9bjdTpg
[ BROADWAY CIRCUIT ]
International narcotics officer CHOI, has been demoted by his superior officer MA to local duties after partaking in bribery in the line of work. He's assigned to a death scene investigation by YAN where the deceased, YUNG's, body had laid undiscovered for eight years, and only recently discovered by maintenance workers during the renovation of an old block of flat. CHOI looks into CHIU as the prime suspect, and linking it to adultery with YUNG's widow PING as an accomplice. The case soon comes under scrutiny by a high-ranking court prosecutor SANTOS. Under his inquiries, the investigator becomes the investigated, and CHOI's actions fall under suspicion as all manner of inconsistencies come to light from his statement. YUNG was a man of many vices, with few crimes left untouched by his hand - rape, drug smuggling, blackmail and working alongside notorious gangster FAI WAI. Has CHOI framed a pair of innocents? How did this case end up becoming an unsolved one? Who was responsible for burying this case?
[ SCREEN DAILY ]
A narcotics officer is assigned to a death scene investigation in which the body appears to have lain undiscovered for eight years. He identifies a suspect, linking the crime to adultery with the deceased's wife.
However, when a high-ranking court prosecutor becomes involved, the investigator becomes the investigated and stands accused of trying to frame an innocent couple.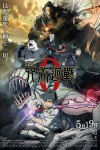 8 JUJUTSU KAISEN: ZERO
d. Park Sunghoo
Japanese Animation
Rating : IIA
Length : 105 mins.
Opening May 19 2022
Teaser :
https://youtu.be/xC-chvgpI9k
[ MCL CINEMA ]
Yuta Okkotsu witnessed the death of his childhood sweetheart in a traffic accident.
"Promise me we'll marry each other when we grow up!"
Rika was turned into a cursed spirit. Haunted by her spirit, Okkotsu wanted to end his life.
But he was taken to the Jujutsu High by the most powerful Jujutsu Sorcerer, Satoru Gojo.
There, Okkotsu met his new classmates: Maki Zen'in, Toge Inumaki, and Panda.
There, he made a decision.
"I want to have the courage to live on!"
"I'll break Rika's curse at Jujutsu High."
On the other hand, a mysterious villain has shown up. He is none other than Suguru Geto, the man banished by Jujutsu High for the massacre of innocent lives in cold blood.
Suguru wants to build a paradise of Jujutsu Sorcerers and eliminate all non-sorcerers.
He will unleash a thousand curses in Shinjuku and Kyoto.
Can Okkotsu stop Suguru before it's too late?
Can he break Rika's curse?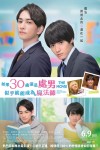 7 CHERRY MAGIC! THIRTY YEARS OF VIRGINITY CAN MAKE YOU A WIZARD?! THE MOVIE
d. Taiki Kazama
Keita Machida, Yutaro, Kodai Asaka, Eiji Akachu
Benedict Wong, Xochitl Gomez, Michael Stuhlbarg, Rachel McAdams
Rating : IIA
Opening June 9 2022
Trailer :
https://youtu.be/GoJcekzK2LA
[ HONG KONG MOVIE 6 ]
A romantic comedy TV series "CHERRY MAGIC! THIRTY YEARS OF VIRGINITY CAN MAKE YOU A WIZARD ?!" is about Adachi, who has acquired the "magic to read the minds of those he touches" after celebrating his 30th birthday as a virgin, and his office mate Kurosawa, who takes a liking to him.
The movie adaptation is the sequel of this popular TV series. Adachi and Kurosawa are now in a relationship. While they are happily dating and enjoying their office romance, Adachi is offered a job transfer. Adachi is happy to have the chance to do the work he wants, but the new job is far away in Nagasaki, 1200 km away. Will their love have a happy ending?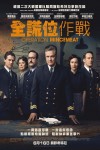 6 OPERATION MINCEMENT
d. John Madden
Colin Firth, Matthew Macfadyen, Kelly Macdonald, Penelope Wilton,
Johnny Flynn, Jason Isaacs,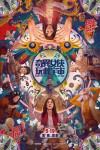 5 EVERYTHING EVERYWHERE ALL AT ONCE
d. Dan Kwan, Daniel Scheinert
Michelle Yeoh (Yeung Chi King), Stephanie Hsu, Ke Huy Quan,
James Hong, Jamie Lee Curtis, Harry Shum Jr.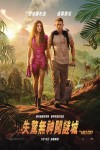 4 THE LOST CITY
d. Aaron Nee, Adam Nee
Sandra Bullock, Channing Tatum, Daniel Radcliffe,
Da'Vine Joy Randolph, Brad Pitt, Oscar Nunez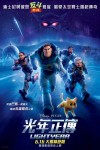 3 LIGHTYEAR
d. Angus MacLane
Disney Pixar Animation
English Voices: Chris Evans, Keke Palmer, Peter Sohn,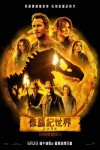 2 JURASSIC WORLD: DOMINION
d. Colin Trevorrow
Chris Pratt, Bryce Dallas Howard, DeWanda Wise, Isabella Sermon,
Laura Dern, Jeff Goldblum, Sam Neil,
Omar Sy, BD Wong, Justice Smith, Daneilla Pineda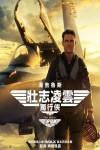 1 TOP GUN MAVERICK
d. Joseph Kosinski
Tom Cruise, Jennifer Connelly, Miles Teller, Monica Barbaro,
Val Kilmer, Lew Pullman, Glen Powell, Jon Hamm, Ed Harris