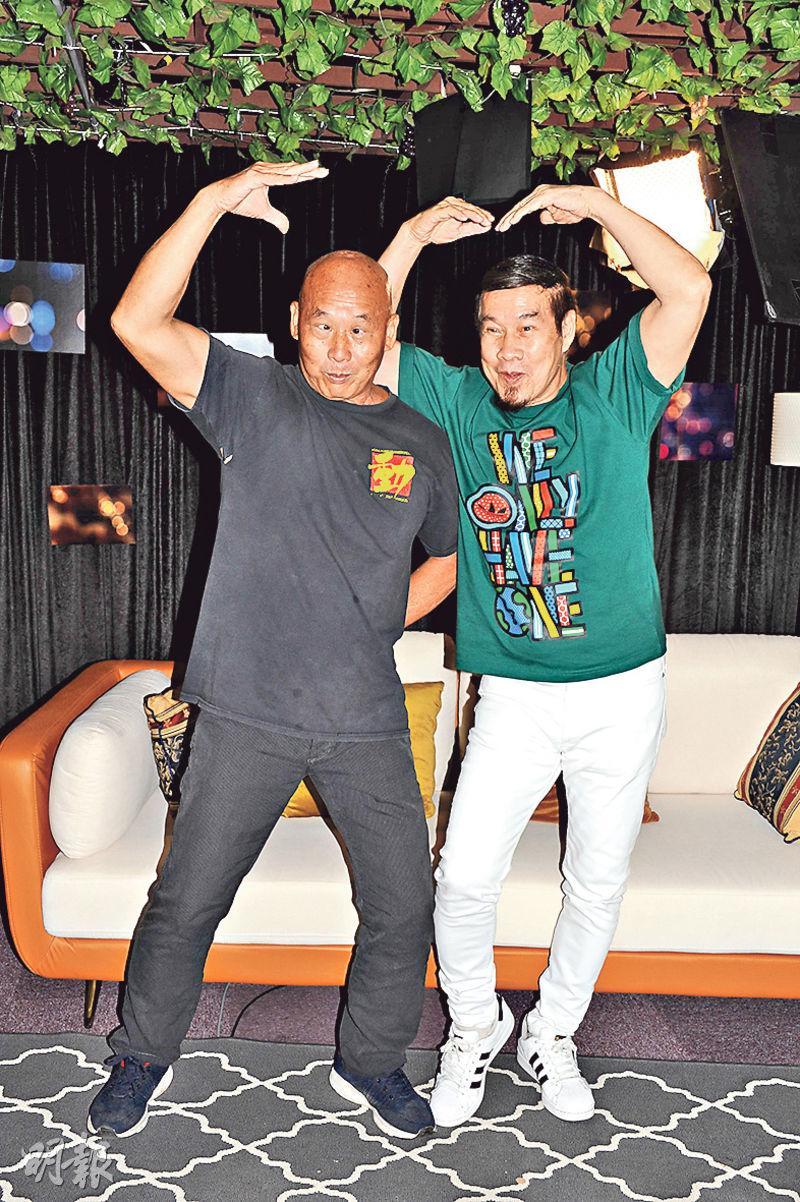 Fish Head Won told their mother about Pai Piao's skipping school and got him a beating
courtesy of mingpao.com
Jason Lau (Pai Piao) and his brother Lau Won (Fish Head Won), To Yin Gor, Mary Han Ma Lei, Yeung Suk Mui and others yesterday were guests on a Radio and Television program. Pai Piao hoped to have a chance to work with his brother again, that a boss would invest in a comedy as they were confident that they could make the audience laugh to tears.
Pai Piao and Fish Head Won's action films were popular for a time. Pai Piao admitted that now he would like to make comedy. "Making so many years of action films, being on the wire, rolling on the ground, getting hurt, busted open I have done them all. So I want to try comedy, which is low cost and fun." Fish Head Won joked that he would be responsible for getting girls and throwing away money in the story. On the program the brothers talked about anything and everything. Pai Piao joked that aside from foul language they could talk about anything. He recalled their childhood. "When we were little we were mischievous street kids. I constantly skipped school to play on the soccer field, in the end my little brother told Mama. Mama chased me down several streets with a cane." Pai Piao already valued his relationship with siblings as a child. As long as his siblings were picked on he would stand up and get justice. "Once Fish Head Won found someone making an illegal antennae connection on the roof and took a beating. After I found out I immediately brought the gears, went looking for the person and busted him open." Yeung Yuk Mui uncovered Pai Piao's tender side. When they worked on a series earlier, she saw that around 2 or 3 AM he would go to a corner and softly talk on the phone. Pai Piao clarified that he was only calling his wife in Canada, in order to avoid affecting the shoot of course he had to talk softly.