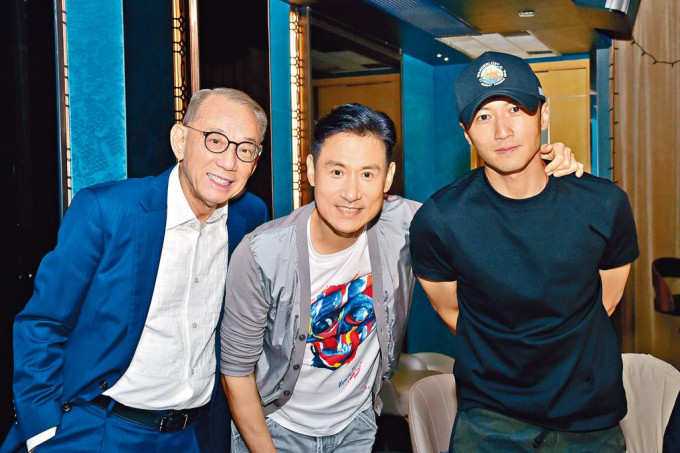 Emperor group chief Albert Yeung held a wrap banquet to thank the team, including Jacky Cheung and Nicholas Tse
courtesy of singtao.com
CUSTOMS FRONTLINE unveils a poster with Jacky Cheung and Nicholas Tse
Cya Liu regrets not having more scenes with Hok Yau
courtesy of on.cc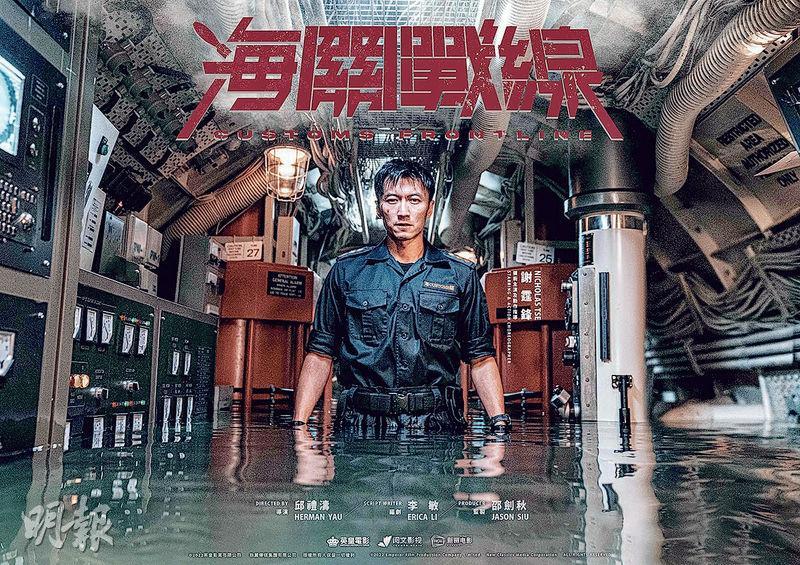 CUSTOMS FRONTLINE poster with Nicholas Tse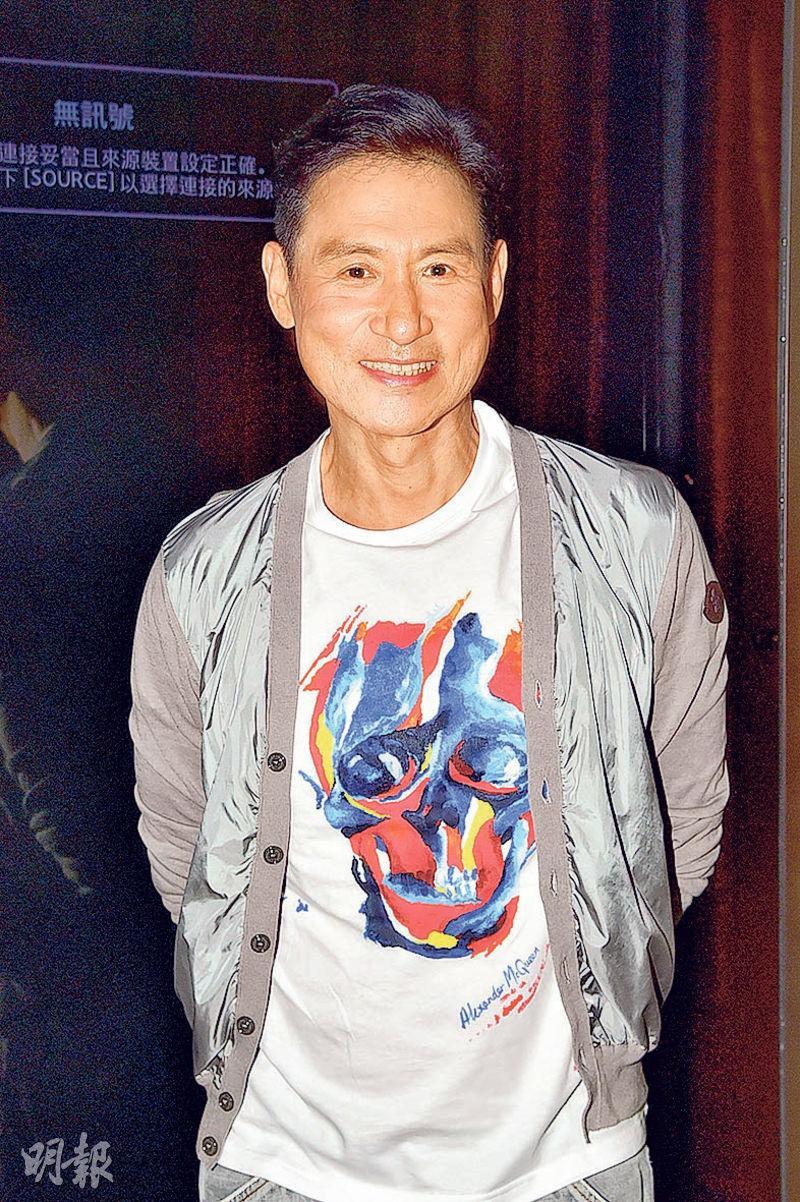 Jacky Cheung gets many requests for photos and responds to each one in kind
courtesy of mingpao.com
The Jacky Cheung Hok Yau, Nicholas Tse Ting Fung, Karena Lam Ka Yun, Cya Liu, Francis Ng Chun Yu, Kenny Kwan Chi Bun, Michelle Wai Sze Nga, Carlos Chan Ka Lok, Angus Yeung Tin Yue, Shek Sau, Melvin Wong Kam Sun, James Kazama (Yau Jim Fai), Brahim Chab, Polly Lau Yeuk Bo, Chu Tin, Lai Chun starred film CUSTOMS FRONTLINE (HOI GUAN JIN SIN) earlier announced its production wrap. To thank the contribution of the cast and the crew, Emperor group chief Albert Yeung Sau Sing held a wrap banquet and spent an unforgettable evening with the team.
Mr. Yeung sincerely thanked everyone at the banquet. "CUSTOMS FRONTLINE would be Emperor Motion Pictures' major production this year. The rarest part is that under the pandemic, everyone eliminated every difficulty to make this good movie. Thus in particular I have to thank Director (Herman) Yau Lai To for commanding the big production on the set, screenwriter (Erica) Li Man for writing an outstanding screenplay, of course leads Cheung Hok Yau, Tse Ting Fung, Lam Ka Yun, Cya Liu, Ng Chun Yu, Kwan Chi Bun, Wai Sze Nga, Chan Ka Lok and the group of good actors. With the complete cooperation of the entire team, we were able to finish CUSTOMS FRONTLINE. I want to through this wrap banquet thank everyone."
Aside from the entire team's effort, CUSTOMS FRONTLINE had the full cooperation of the Hong Kong Customs Department. They not only resolved many difficult problems but also elevated how solid the film felt. They added presence and persuasiveness to many large scale scenes. Boss Yeung could not thank them enough. "Thank you Hong Kong Customs for your support and full cooperation, lending out the Ngong Shuen Chau Customs Base, the North Point Customs Headquarter building, and many vessels to fill the entire film with realism!" Boss Yeung even represented Hong Kong Customs as he presented memorabilia to the CUSTOMS FRONTLINE team.
Hok Yau who has not made a movie in a long time said that working on this film was rather pleasant. "I haven't made a movie in a long time. Seeing workers I know, everyone have a job, we chatted a little on the set, the product was very happy!" Hok Yau and Ting Fung only worked together on one scene in HOT SUMMER DAYS (CHUEN SING YIT LUEN YIT LAT LAT), and never with Ng Chun Yu. Hok Yau joked, "I hope that everyone would have a chance to see each other again, I told Boss Yeung, next time give me an even bigger par!" Many workers naturally grasp the rare opportunity to get a photo with Song God. The friendly Hok Yau also responded to every request.
Ting Fung said that working on this film was truly fun. "We shot 60 some units but the preparation took a lot of time. The total would be around 80 units!" As for how he felt about the wrap, Ting Fung sentimentally said, "For those who us who grew up on the set, of course I would miss the people on the set the most!" To thank the team for their contribution, Ting Fung along with director Yau Lai To, producer Jason Siu Kim Chau and screenwriter Li Man gave a toast at every table to show their appreciation.
In her first large scale Hong Kong action film, Cya Liu was nervous. "It was a very heart pounding experience. I never thought these explosion scenes were all shot for real!" As this year's Hong Kong Film Award Best Actress favorite, she was able to perform with several Best Actors and Best Actresses this time. Cya said, "Very regrettably I was unable to have more scenes with Brother Hok Yau and Sister Ka Yun. I look forward to another chance to make this type of movies again, next time I hope to have more action scenes!"
3 CUSTOMS FRONTLINE posters were also unveiled, including a poster of Ting Fung and Hok Yau as a duo, a solo poster for each. They hinted at 2023 as the film's release date.