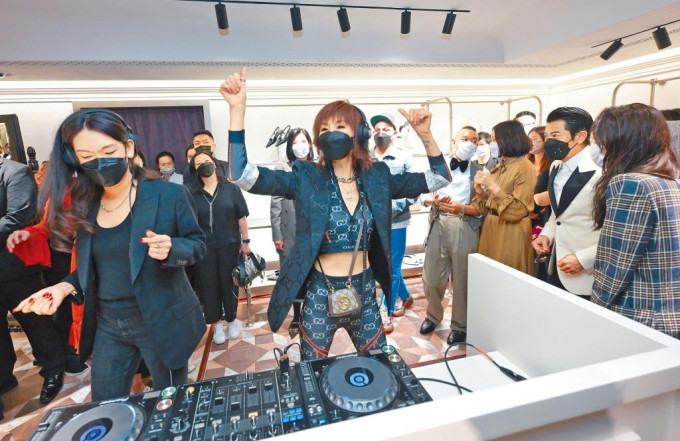 Maggie Cheung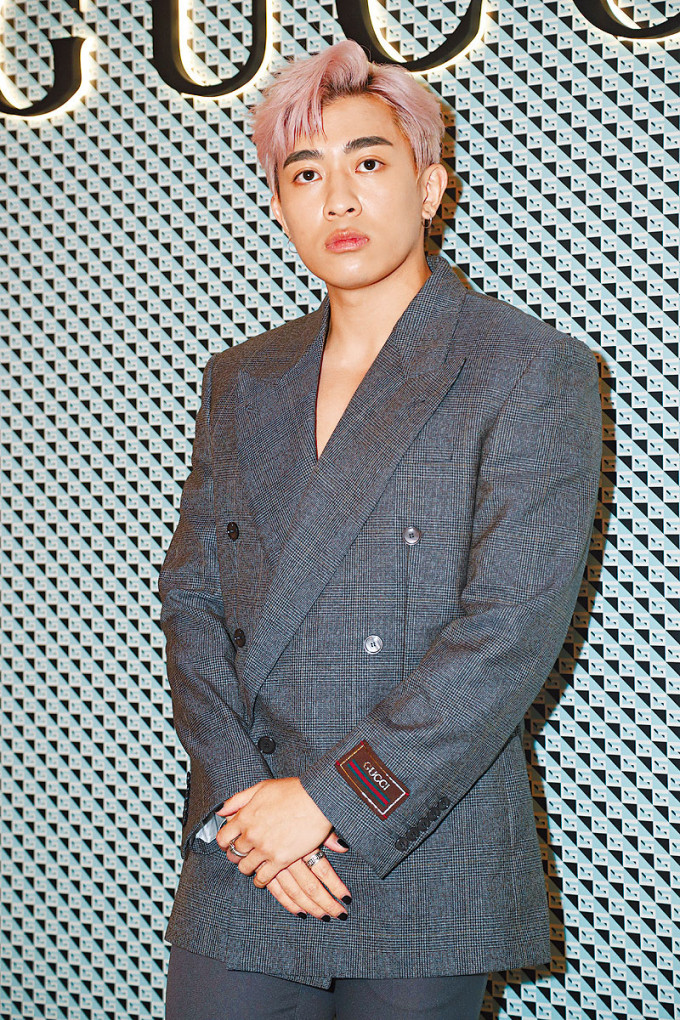 Tyson Yoshi
courtesy of singtao.com
Nicholas Tse removes his sunglasses to show his scar
DJ Maggie Cheung
Aaron Kwok cannot stop talking about his daughters
The 4 month pregnant Elva Ni is working hard for milk money
courtesy of on.cc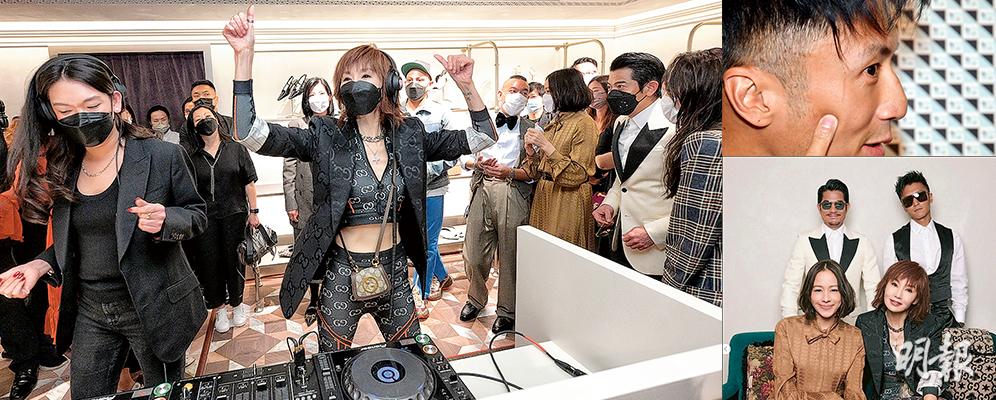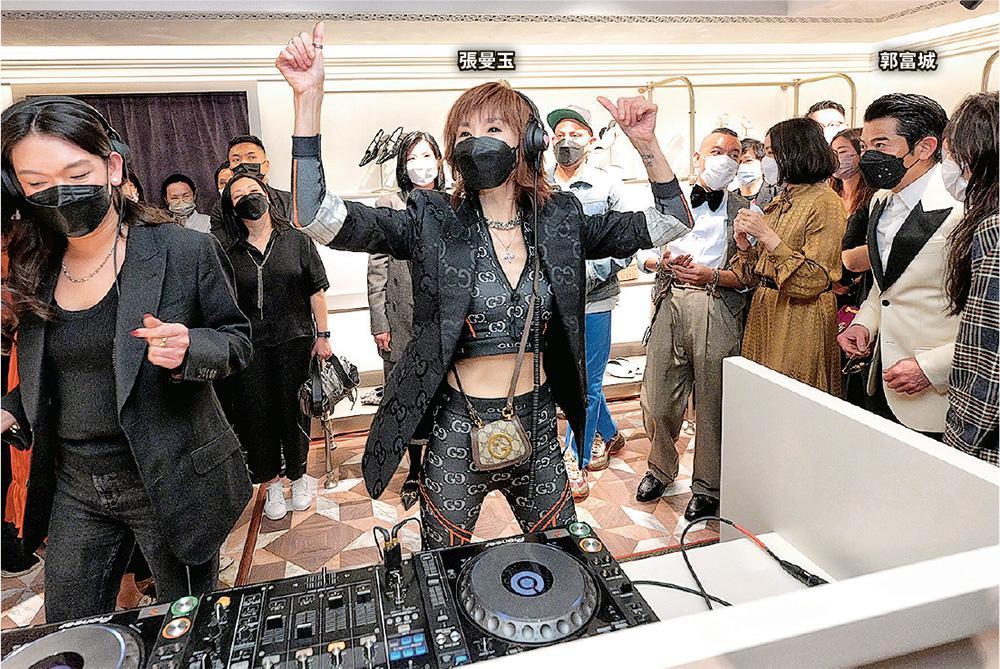 DJ Maggie Cheung gets Aaron Kwok moving
Nicholas Tse already applied for concerts at the Hong Kong Coliseum two years ago, but due to the pandemic nothing came of it.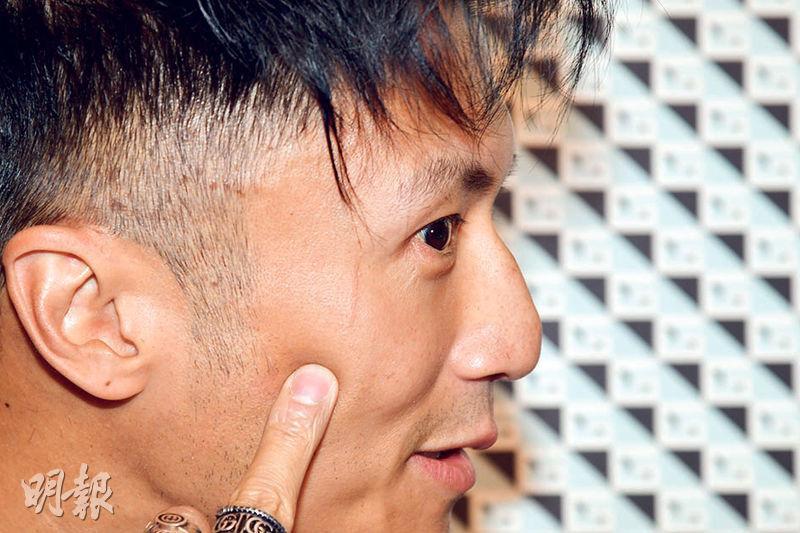 Nicholas Tse shows off the almost 2 inch long scar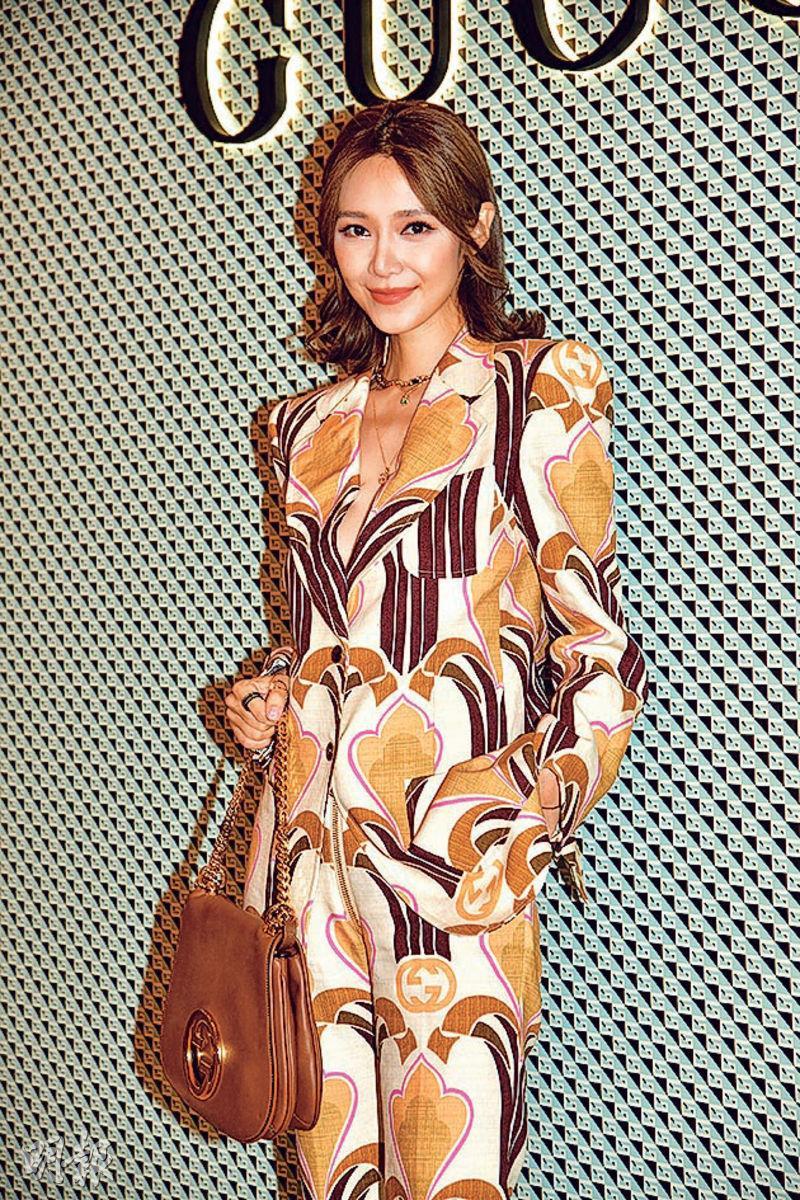 Elva Ni says that she has more drastic responses to this pregnancy than her previous one
courtesy of mingpao.com
Aaron Kwok Fu Sing, Nicholas Tse Ting Fung, Juno Mak Chun Lung, Janice Man Wing Shan, Alex Lam Tak Shun and Tyson Yoshi two nights ago dressed up for a label opening party. Maggie Cheung Man Yuk made a surprise appearance as the special guest. Ting Fung kept his sunglasses on, actually he had an over an inch long scar on the corner of his right eye.
Kwok Fu Sing two nights ago after attending the event would still have to return to the set and work on the night shoot for his film NOI MOK (INSIDE INFORMATION).
Ting Fung has not attended at a label event in Hong Kong for a long time. With a scar on the corner of his right eye, Ting Fung said that about three weeks ago he shot an action scene for his film CUSTOMS FRONTLINE (HOI GUAN JIN SIN). He had to jump from over 10 meters above and land on the padding below. However on a test jump he forgot to take off his glasses. "When I fell the glasses injured the corner of my eye. In the end it's my carelessness. Luckily nothing happened during the official shot!" With the scar remaining, he said that he would ask the doctor how to remove it. He believed that it would leave a mark. Would a man mind about leaving a scar? Ting Fung said, "This is how it is for action actors, but I don't want to affect future jobs!" He also said that his mother Deborah Li also knew about his injury. However injuries were inevitable while making action films. This time he underestimated the situation and he promised to be more careful from now on.
Ting Fung earlier worked on CUSTOMS on the busy city streets topless, showing off his six pack "chocolate". Last night under a shirt his chest remained swollen. Ting Fung immediately sucked in his chest and joked that the shirt was tight. "Earlier we fought a lot for the ending, naturally it was trained. I haven't measured how many inches my chest is, but in the 20s I have been bigger. However this time after a week, the six pack abdominal muscles have already vanished. It's actually too hard. I love to eat, ultimately it's 30% training, 70% eating!"
Ting Fung said that in July he would fly to Beijing to prepare for his next film. Was he returning so quickly because he missed people and events in Beijing? (Faye Wong). He said, "Work arranged for me to go to different places, it just keeps changing so I don't know yet!" As for his father, Patrick Tse Yin with TIME (SAT CHOOK GOR WONG) won many Best Actress awards. Was he even more amazing? Ting Fung had nothing but praise. "That's right, very amazing!" Has he celebrated with Sei Gor? He said, "It's just that, I didn't even spend Father's Day with him, but with our family everyday is a holiday!" Did his sons give him any present for Father's Day? He said no comment.