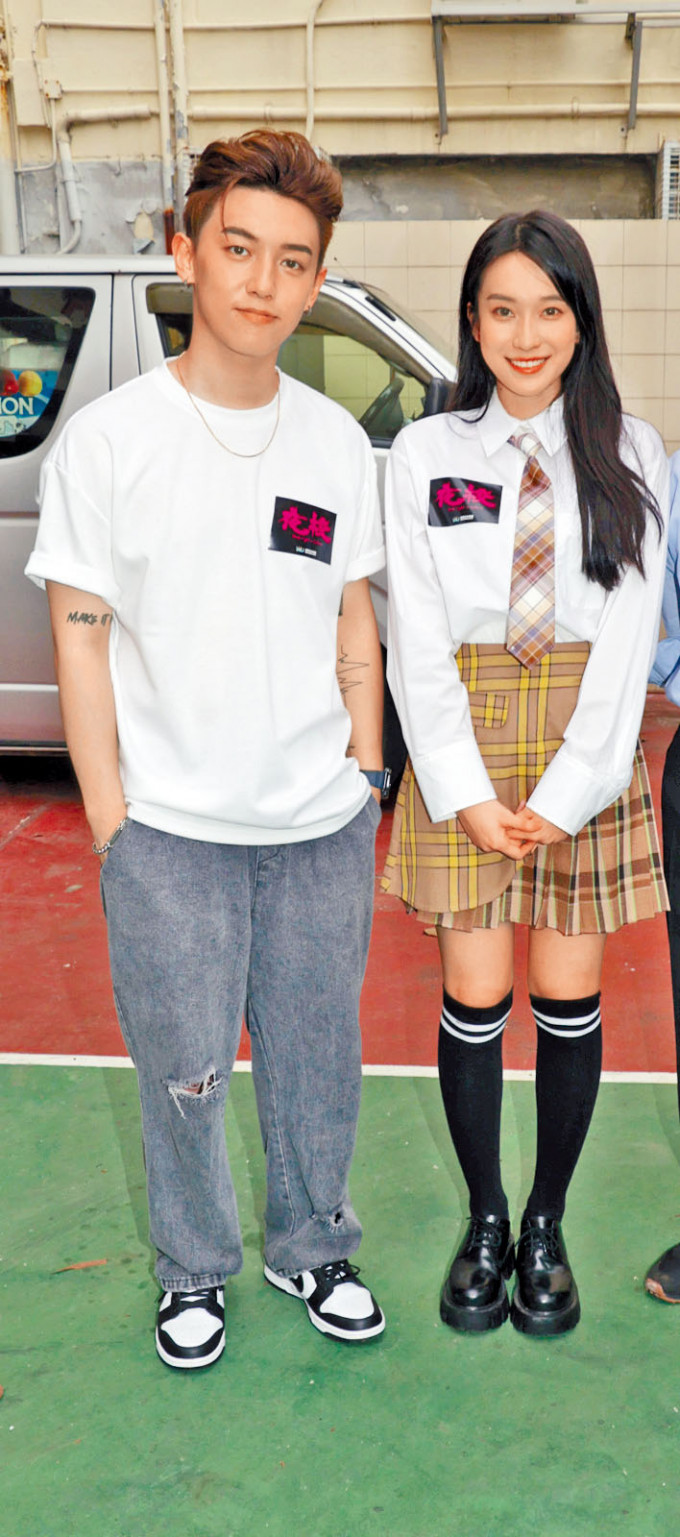 MC Cheung and Candy Wong would be paired up in the new film
courtesy of singtao.com
Used to rumors, MC Cheung is not afraid of playing romantic with Candy Wong
The cast attends the production start worship ceremony
courtesy of on.cc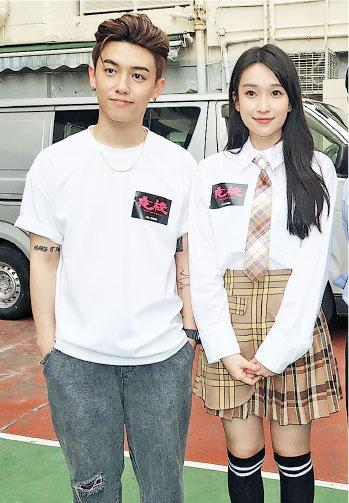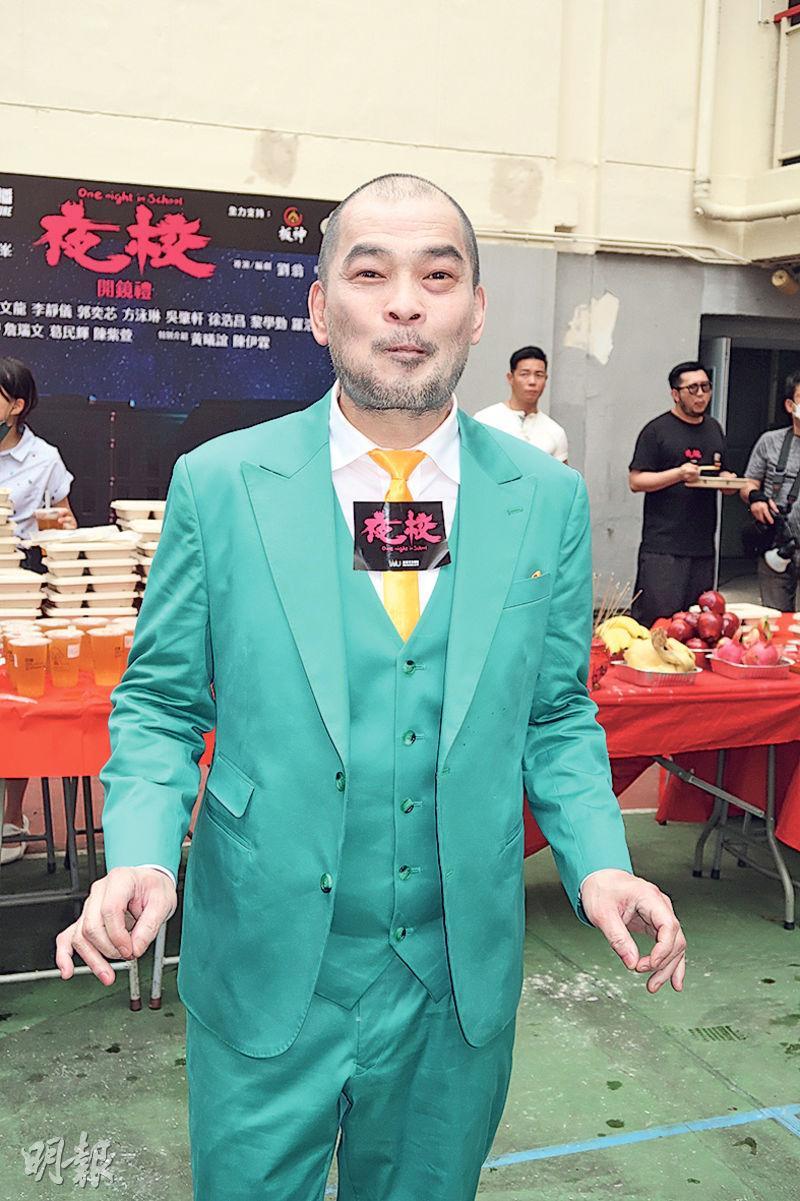 Eric Kot has to be in a three piece suit in the heat. He jokes that even his crotch is all wet.
courtesy of mingpao.com
MC Cheung Tin Fu, Candy Wong Hei Yi, Ling Man Lung, Eric Kot Man Fai, Heidi Lee Ching Yi, Jim Chim Shui Man, Ashina Kwok Yik Sum, Ng Siu Hin and others yesterday attended the film ONE NIGHT IN SCHOOL (YEH HOK) production start ceremony. Working on his first film, MC was very happy to play a poor kid who worked at a second hand stall and a buddy of the Ling Man Lung played genius scientist. Candy said that she played a host who liked to wear school uniform and had a minor princess disorder, often wearing all the expressions on her face. In the film MC and Candy would become romantic, as for intimate scenes MC said that he did not think they would have any. "After meeting at school we develop feelings, but we won't have any intimate scenes." Was he afraid of more rumors? He said, "It doesn't matter, having rumors is a good thing. I am used to it. (Don't go to the supermarket.) With my identity I can't seem to go anywhere. (You can go with a group.) Right. (Would you be a little more reserved with the female cast?) If others talk it would be inevitable, whether I hold back or not it would be this way. I might as well be myself."
Earlier linked in rumors with Keung To, Candy said that she was not worried about rumors from work. In addition, MC said that the film mostly shot from late at night to early morning. Was he used to it? He joked, "I am used to playing video games that late, not for work."
Kot Man Fai revealed that he played a playboy. All of his costumes were three piece suits. "Wearing a suit in the heat and without air conditioning on the set, it really is a big prank from the director. It's so hot even the crotch of my pants is all wet!" However he had someone assigned to help with make up and wipe his sweat, he joked that he would be able to enjoy the Heavenly King treatment. "However perhaps in order to accommodate the actresses, my make up was especially white, and needed eyeliner."