For the week ending Sunday June 26 2022
Photos courtesy of Yahoo! Movies Hong Kong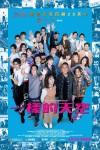 10 LOOK UP
Can : Yut Yeung Dik Tin Hung
Lit : The Same Sky
d. Daniel Chan Yee-Hang, Tim Poon, Hau Chor Fung, Yip Ching Hang
Ivana Wong Yuen Chi, Shek Sau, Chu Pak Him, Kevin Chu Kam Yin,
Michelle Yim (Mai Suet), Stephanie Che Yuen Yuen,
Anna Ng Yuen Yee,Aaron Chow Chi Kwan, Alex Lam Tak Shun,
Philip Keung Ho Man, Hubert Wu Hung Kwan, Ben Yuen Fu Wa,
Eric Tsui Ho Cheong, Jackie Kwok Tung Choi, Eddie Cheung Siu Fai,
Jacquelin Chong Si Man, Bobular Wong Sing Yui, Wong Yik Ho,
Terry Zou (Chow Man Ching), Cecilia So Lai Shan, Bipin Karma
Rating : IIA
Length : 117 mins.
Opening June 23 2022

[ CINEMA CITY ]
Jointly presented by Hong Kong's four renowned film companies -- Sil-Metropole Organization, Emperor Motion Pictures, Medai Asia Film and One Cool Film Production, LOOK UP is a Sil-Metropole Organization production that is produced by John Chong, directed by young filmmakers Daniel Chan, Tim Poon, Elvis Hau and Sunny Yip, and set for theatrical release on June 23 2022. LOOK UP is the only local film that celebrates the 25th anniversary of the Hong Kong Handover.

On the occassion of this momentous anniversary, the film hopes to bring joy to everyone. It seeks to understand how young people pursue their ideals and grow by learning to embrace the people and things around them. LOOK UP depicts 25 years in the life of Shun, showing how he helps an autistic artist find self-confidence, resolves a conflict between father and son, promotes the cultural integration of pop music and traditional Cantonese opera, and encourges a South Asian young man to chase his lion dance dream.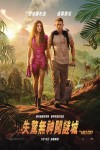 9 THE LOST CITY
d. Aaron Nee, Adam Nee
Sandra Bullock, Channing Tatum, Daniel Radcliffe,
Da'Vine Joy Randolph, Brad Pitt, Oscar Nunez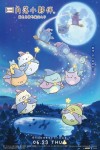 8 SUMIKKO GURASHI: THE LITTLE WIZARD IN THE BLUE MOONLIGHT
AKA : SUMIKKO GURASHI THE MOVIE: THE MAGICAL CHILD OF THE BLUE MOONLIT NIGHT
d. Takahiro Omori
Japanese Animation
Rating : I
Length : 65 mins.
Opening June 23 2022

[ CINEMA CITY ]
The main characters go on a camping trip one day in the fall, and that night there was a large and blue moon overhead. They remember a legend that once every five years, on the night of a large and blue full moon, magical cretures will visit the town. As it is said in the legend, five wizard brothers have descended upon the city. Parks, supermarket nd forests were enchanted one after another, and the dazzling and colored city was like party venue. Soon, the fun night was coming to an end and the wizards were coming back to the moon. However, "Tapioca" was amongthem. It was mistaken for the youngest "Five" and taken away...?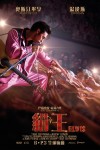 7 ELVIS
d. Baz Luhrmann
Tom Hanks, Austin Butler, Olivia DeJonge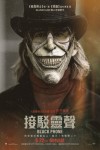 6 THE BLACK PHONE
d. Scott Derrickson
Mason Thames, Madeleine McGraw, Ethan Hawke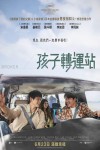 5 BROKER
Can : Hai Ji Juen Won Jam
d. Hirokazu Koreeda
Song Kang Ho, Gang Dong Won, Doona Bae, Lee Ji Eun, Lee Joo Young
Rating : IIA
Length : 129 mins.
Opening June 11 2022 (Preview)
Opening June 23 2022
Trailer :
https://youtu.be/Yw98Lfo7Yus
[ BROADWAY CIRCUIT ]
"Sanghyeon" is always struggling from debt, and "Dongsu" works at a baby box facility. On a rainy night, they steal the baby "Woosung," who was left in the baby box, to sell him at a good price. Meanwhile, detectives were watching, and they quietly track them down to capture the crucial evidence.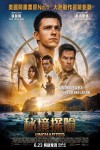 4 UNCHARTED
d. Ruben Fleischer
Tom Holland, Mark Wahlberg, Antonio Banderas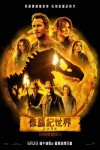 3 JURASSIC WORLD: DOMINION
d. Colin Trevorrow
Chris Pratt, Bryce Dallas Howard, DeWanda Wise, Isabella Sermon,
Laura Dern, Jeff Goldblum, Sam Neil,
Omar Sy, BD Wong, Justice Smith, Daneilla Pineda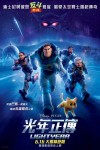 2 LIGHTYEAR
d. Angus MacLane
Disney Pixar Animation
English Voices: Chris Evans, Keke Palmer, Peter Sohn,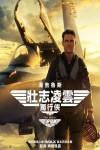 1 TOP GUN MAVERICK
d. Joseph Kosinski
Tom Cruise, Jennifer Connelly, Miles Teller, Monica Barbaro,
Val Kilmer, Lew Pullman, Glen Powell, Jon Hamm, Ed Harris