courtesy of on.cc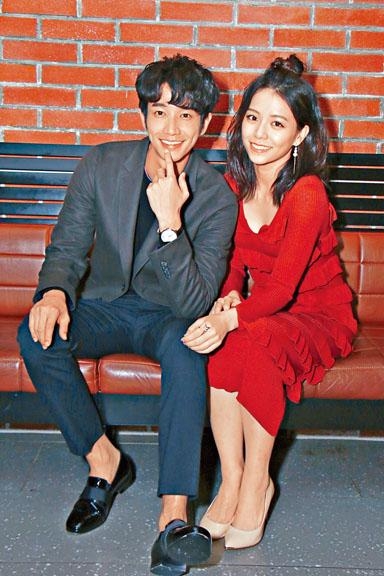 courtesy of singtao.com
courtesy of on.cc
Vivian Sung Yun-hua and Jasper Liu two nights ago attended their new film TAKE ME TO THE MOON premiere in Hong Kong, performed the late musician Chang Yu-sheng's classic songs acappella and posed for photos. Sung Yun-hua even revealed that in the film she gave her first on screen kiss.
Because the film had many singing scenes, Sung Yun-hua admitted that it was very difficult. In addition Mr. Chang's songs were rather hard to sing, to sing them movingly would be very stressful. Thus she went to a singing teacher for lessons and spent a lot of time with recording. Her co-star Jasper Liu praised Sung Yun-hua for being very professional. Because her character was very perfect, the director's demands were particularly strict.
Sung Yun-hua also said that she gave her first on screen kiss to Jasper Liu. "He is a great co-star. I am happy about being able to share this first time." As for whether the kiss scene was awkward, Sung Yun-hua said tha because they were too familiar they felt embarrassed during the shoot. She also said that Jasper Liu deliberately had bad takes to play a trick on her. Did they give to music like their characters in the film when they were in school? They both said that they were in bands. The shoot made them miss their high school days.