An outsider gets on all fours to pay his respect and claims that he has benefit from Mona Fong's help
Phoebe Sin
courtesy of on.cc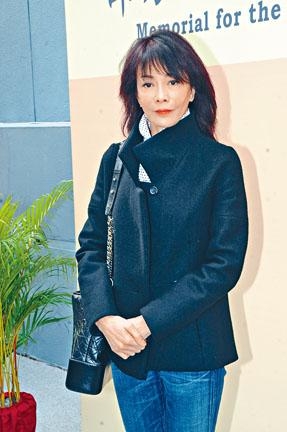 courtesy of singtao.com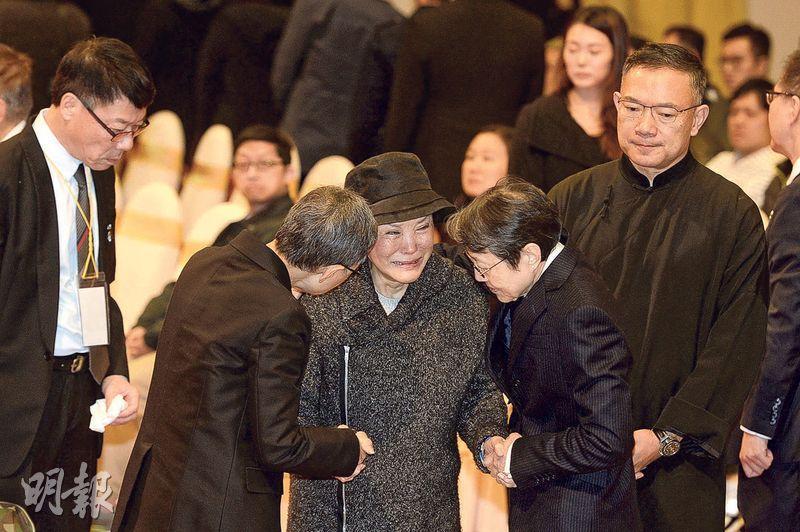 Pamela Peck and Paul Tse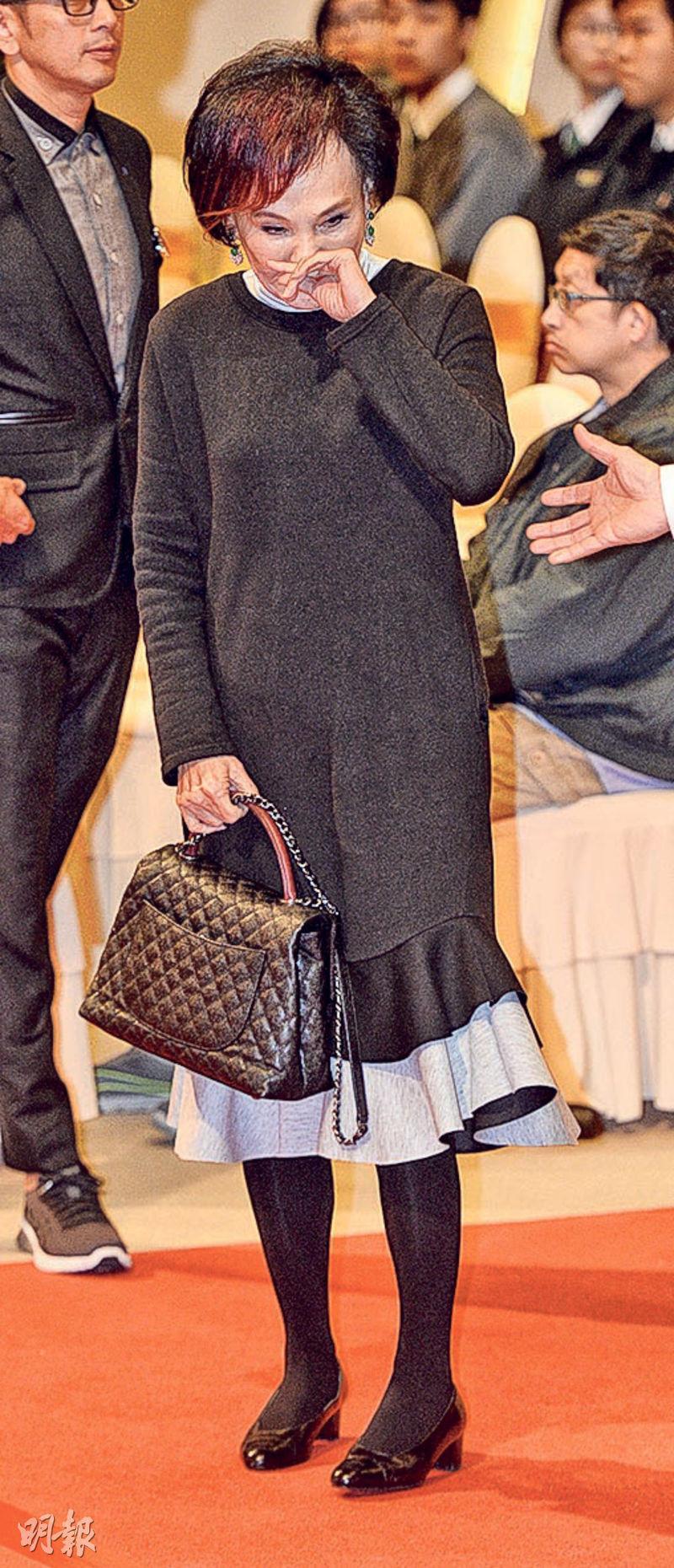 Wu Gam breaks down as she remembers Mona Fong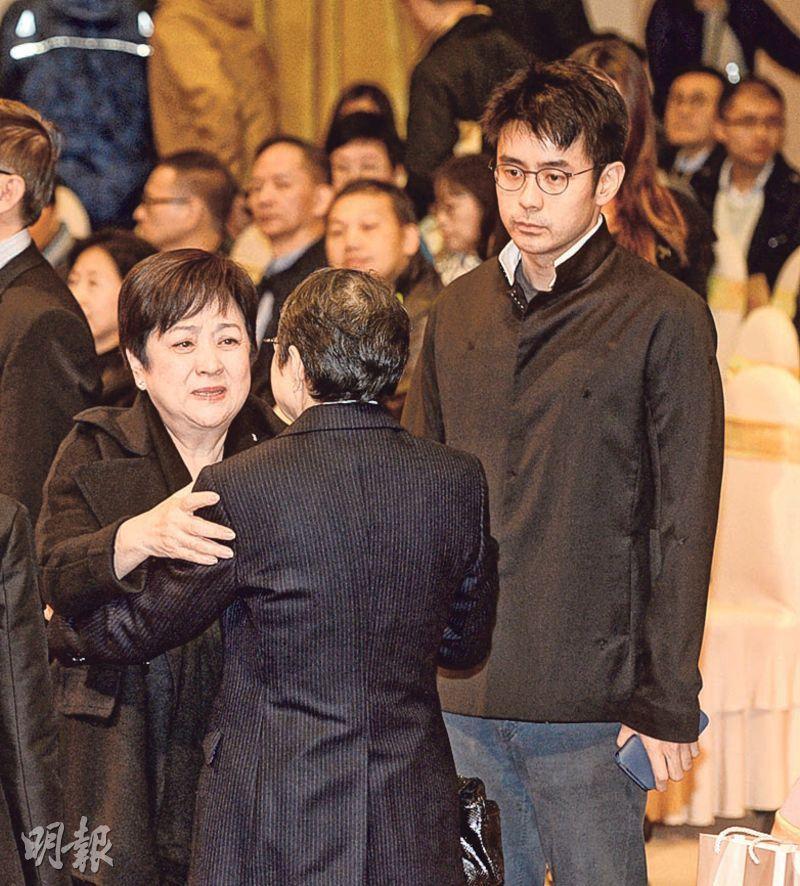 Chen Chen and her son Jeremy Liu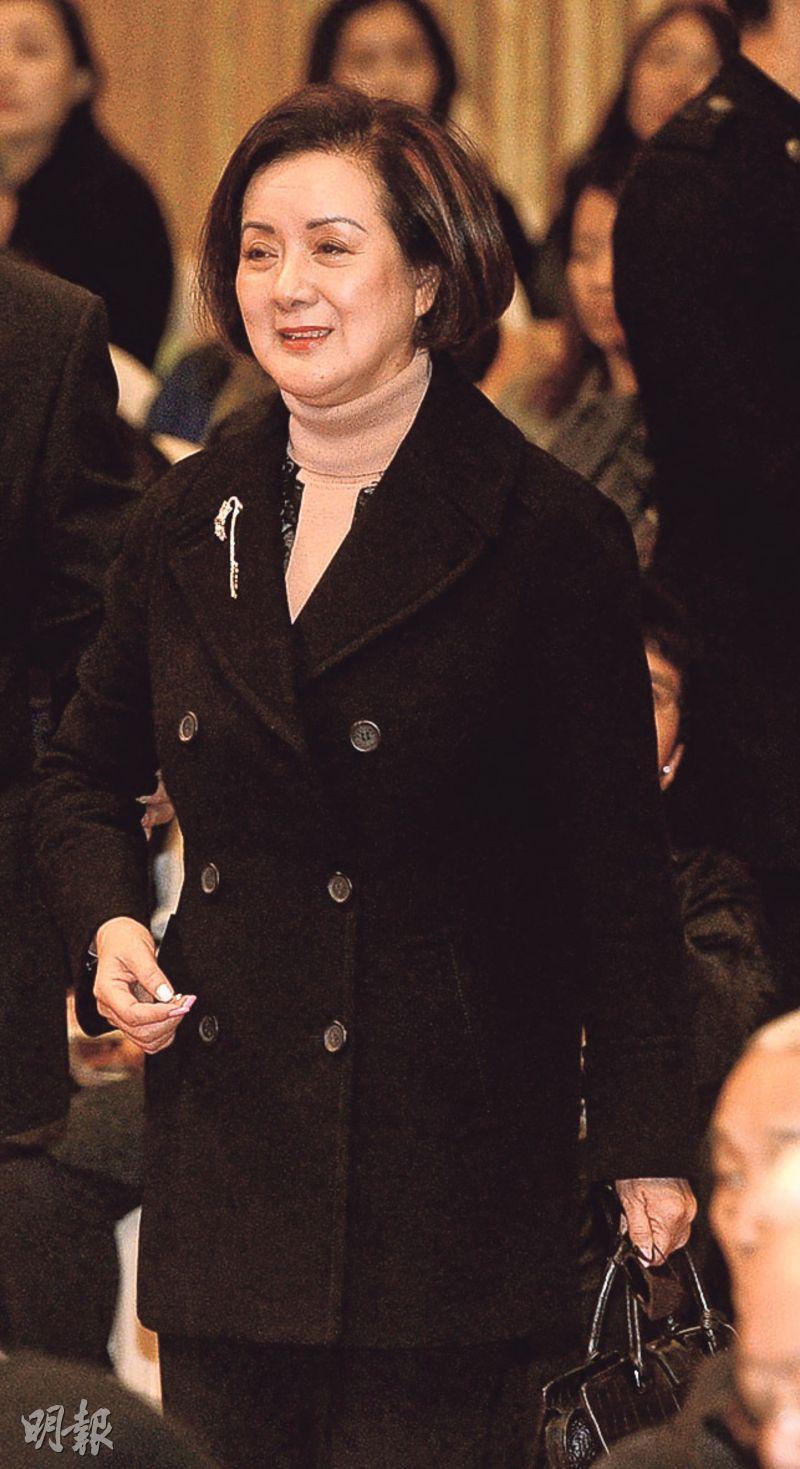 Wang Ling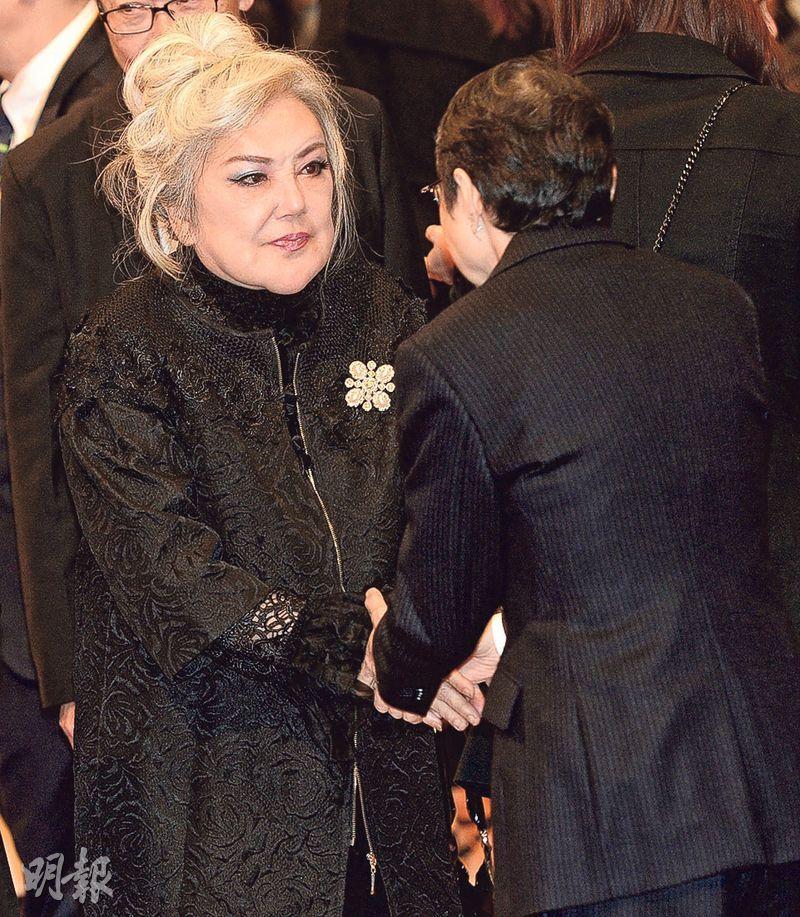 Susan Shaw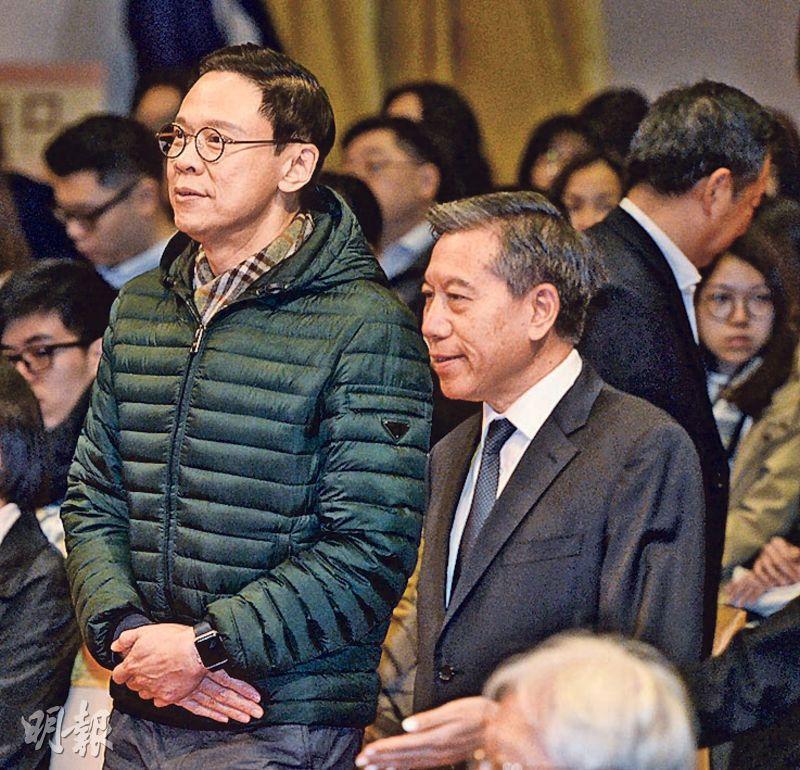 Stephen Chan and Lee Bo On
Jackie Chan gives a final salute to Mona Fong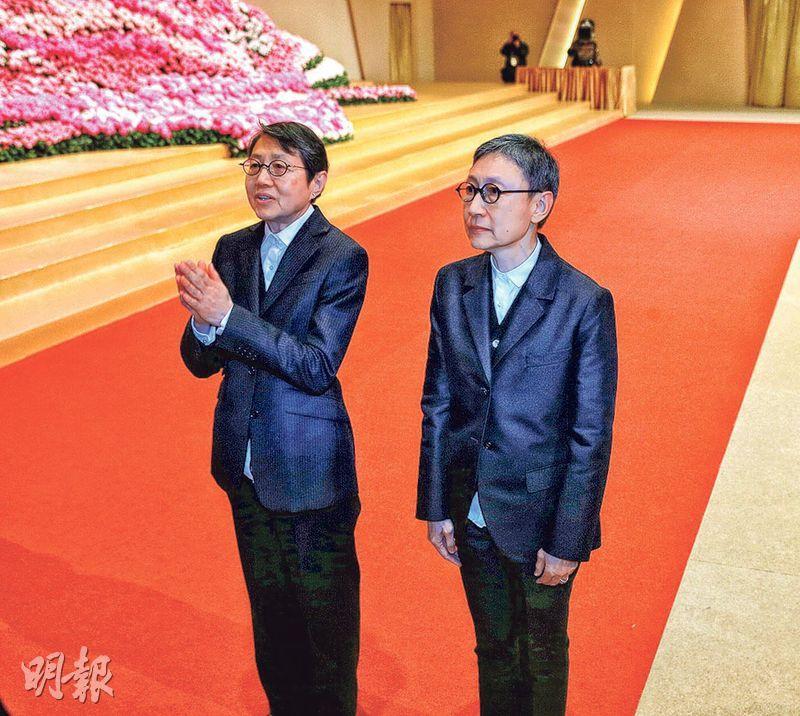 Mona Fong's sisters thank the media
Hsu Feng
Tong Kai and his sister Suet Nei
Agnes Chan (right) and her sister Chan Hei Ling
Paul Chun and his daughter Lesley Chiang give their condolences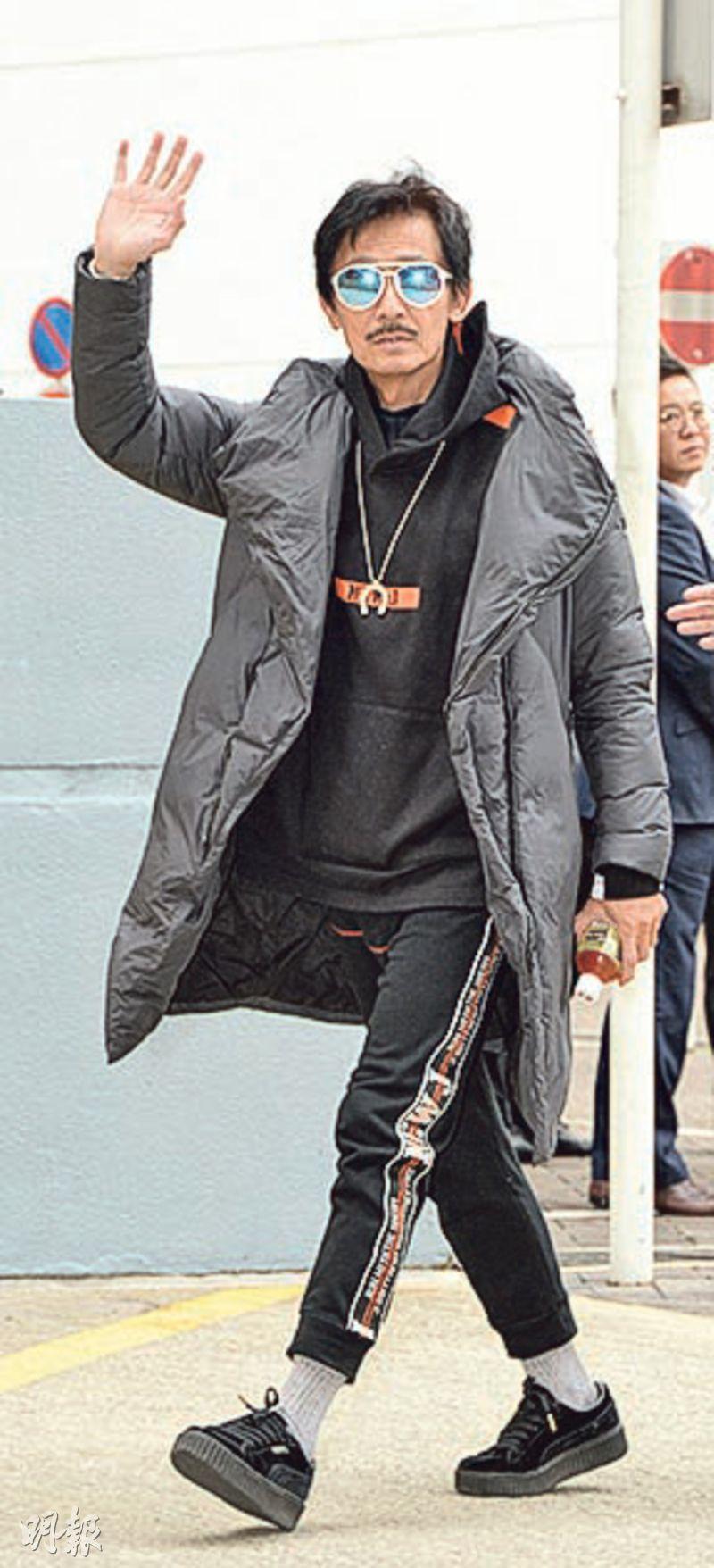 Frankie Chan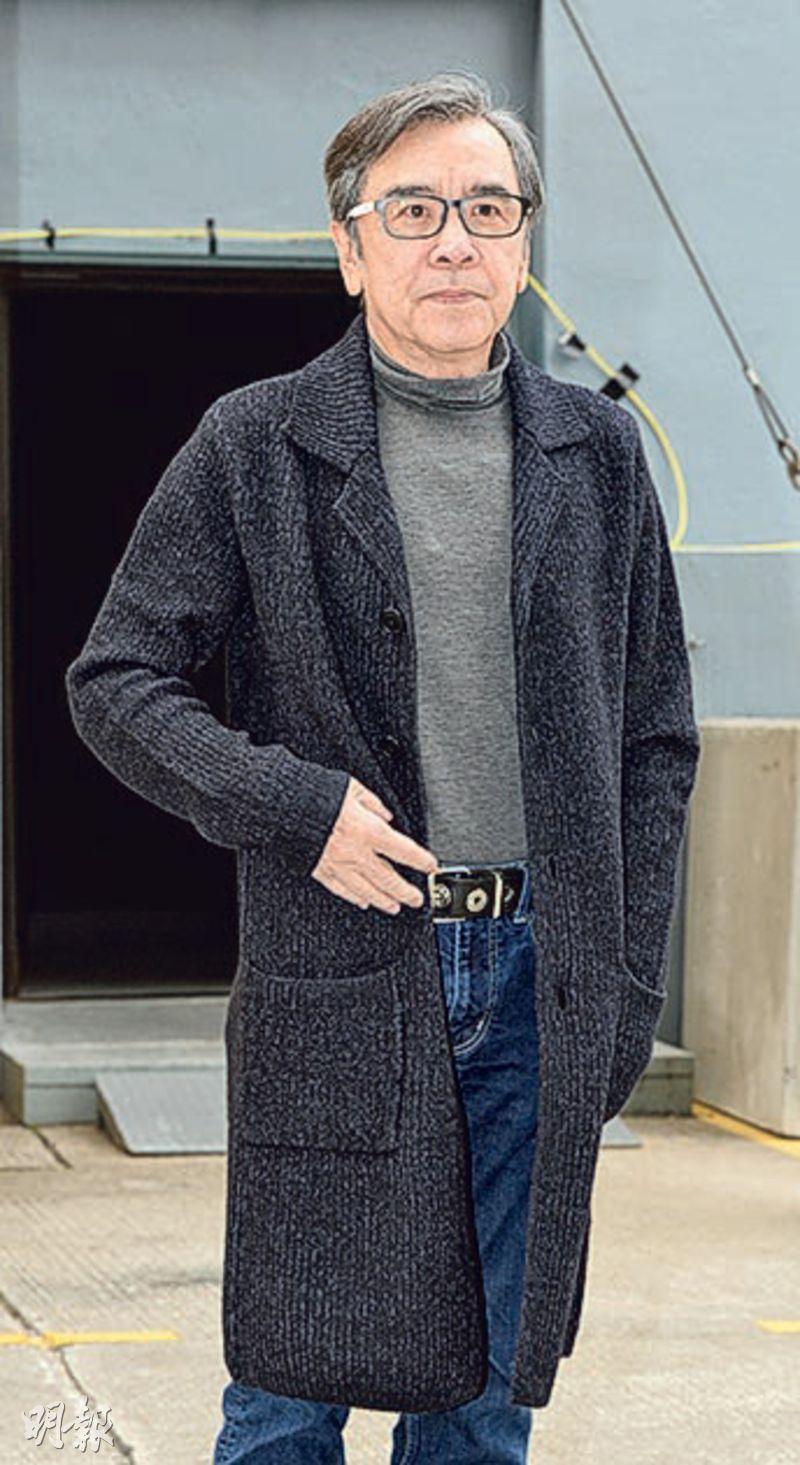 John Chiang
Eric Tsang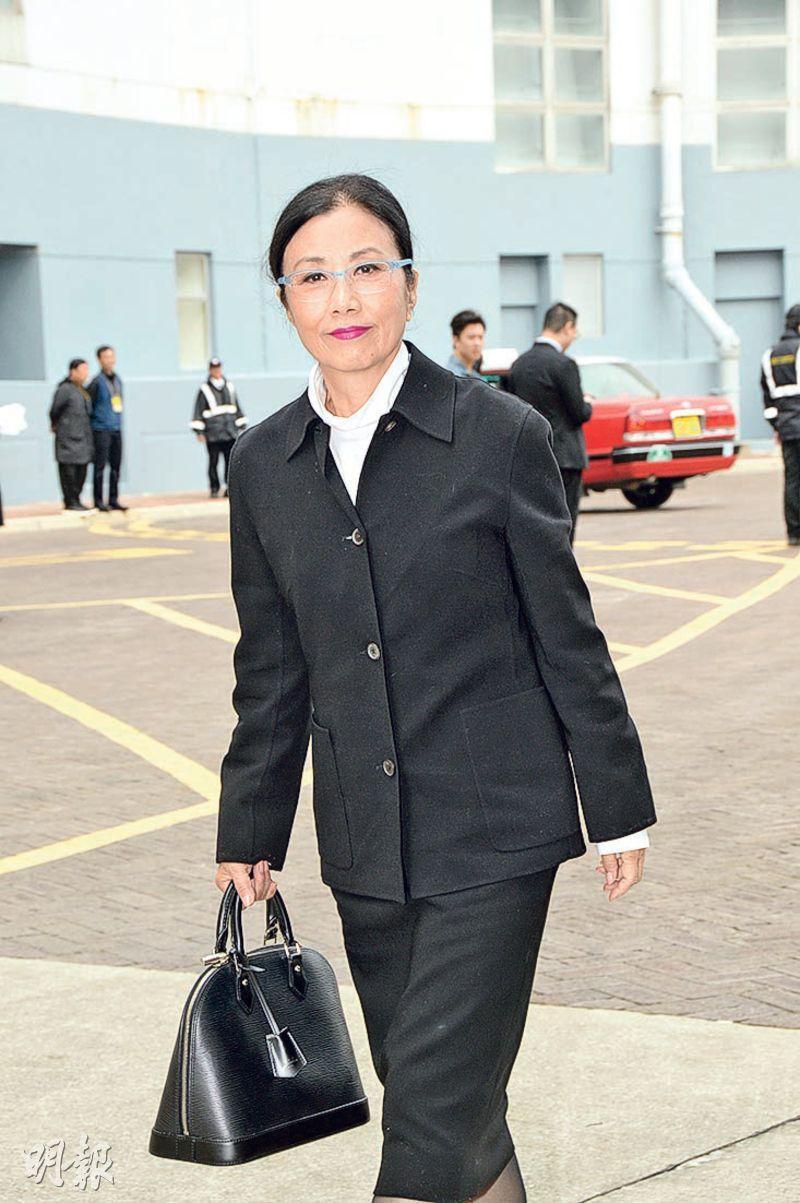 Liza Wang
Carol Cheng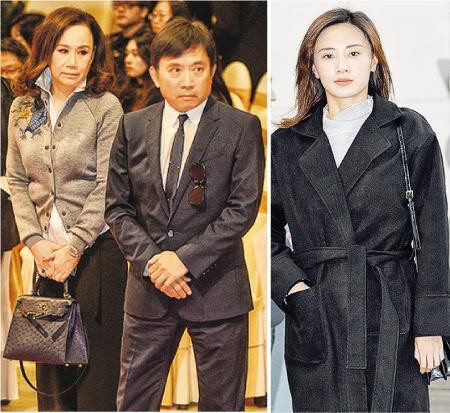 Chan Kwok Keung and his wife; Rebecca Zhu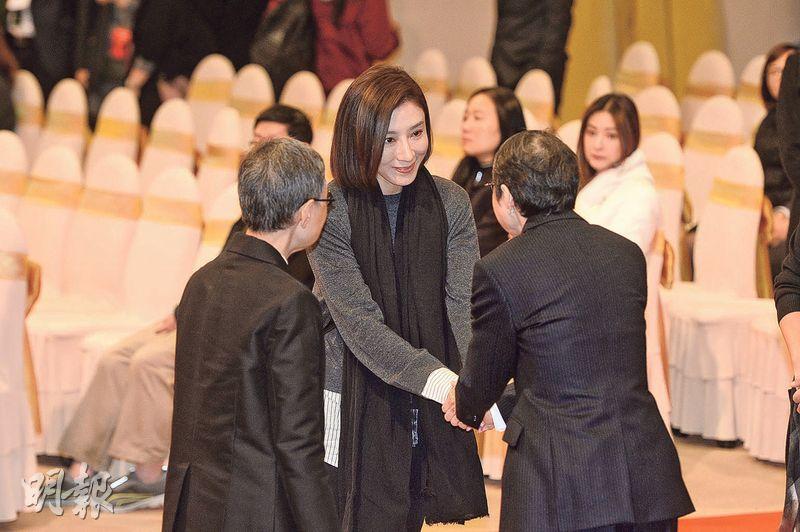 Tavia Yeung gives her condolences to Mona Fong's sisters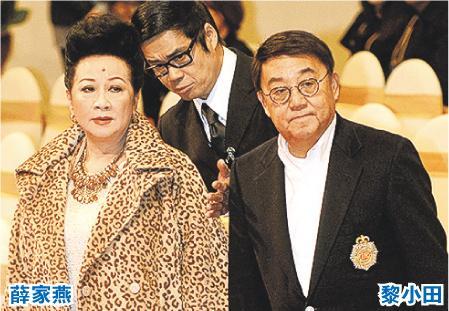 Nancy Sit, Michael Lai
Alfred Hui, Joyce Cheng
Wu Fung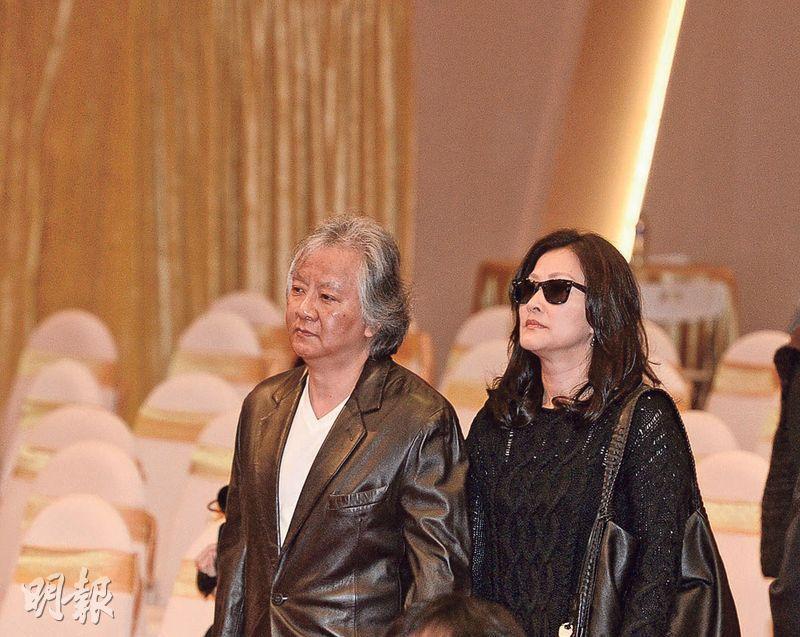 Flora Chan and her husband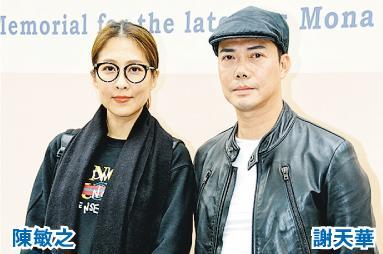 Sharon Chan, Michael Tse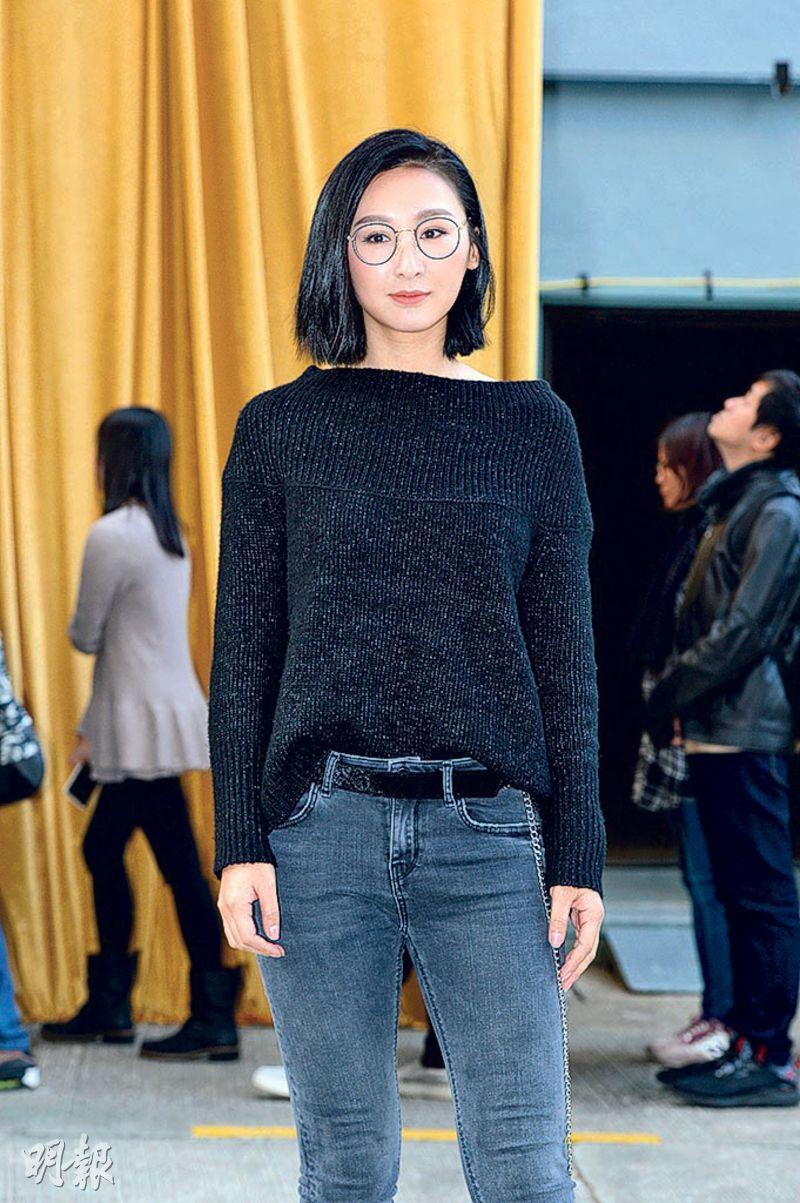 Samantha Ko
Vincent Wong
Kenneth Ma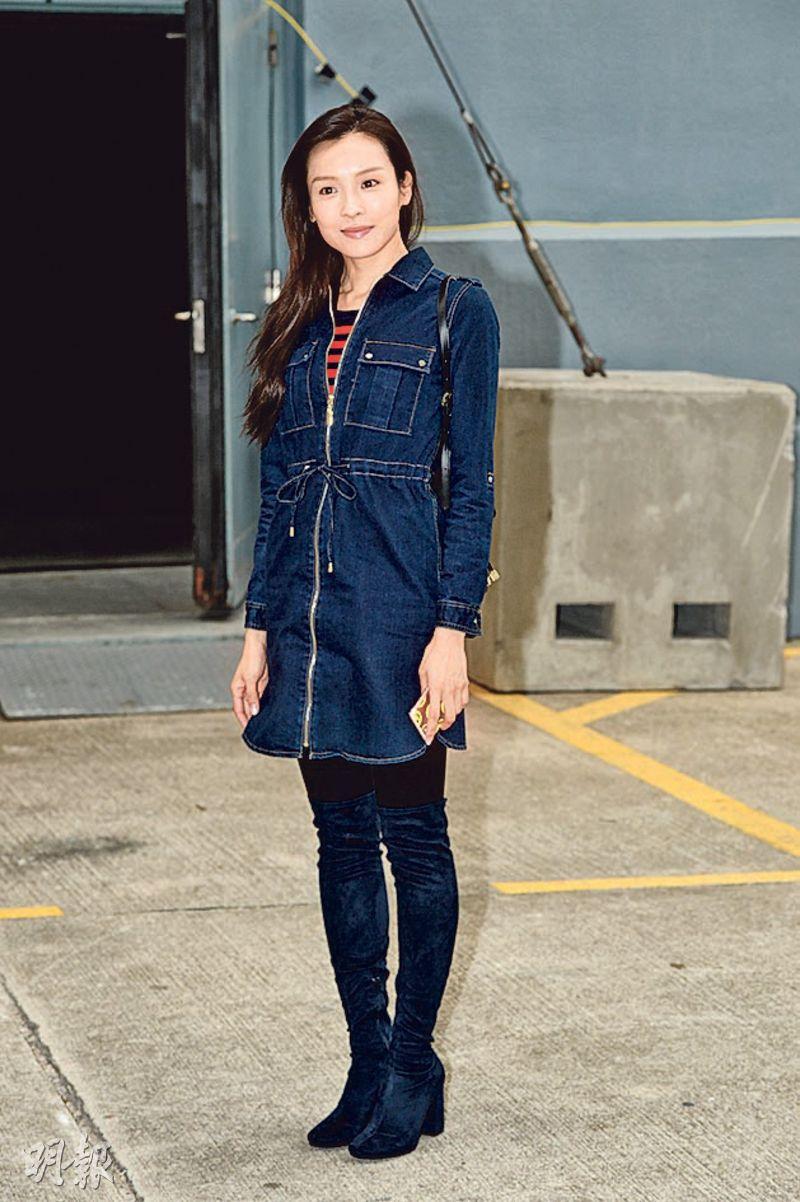 Ali Lee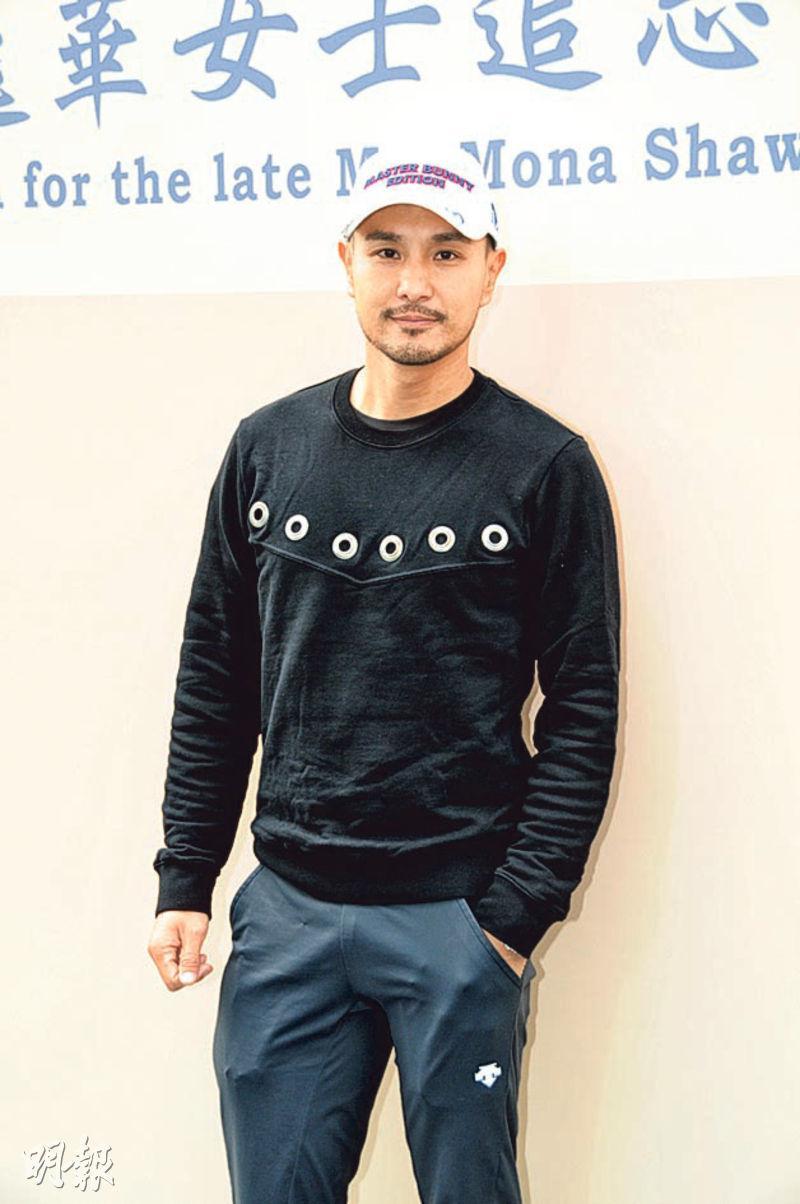 Ruco Chan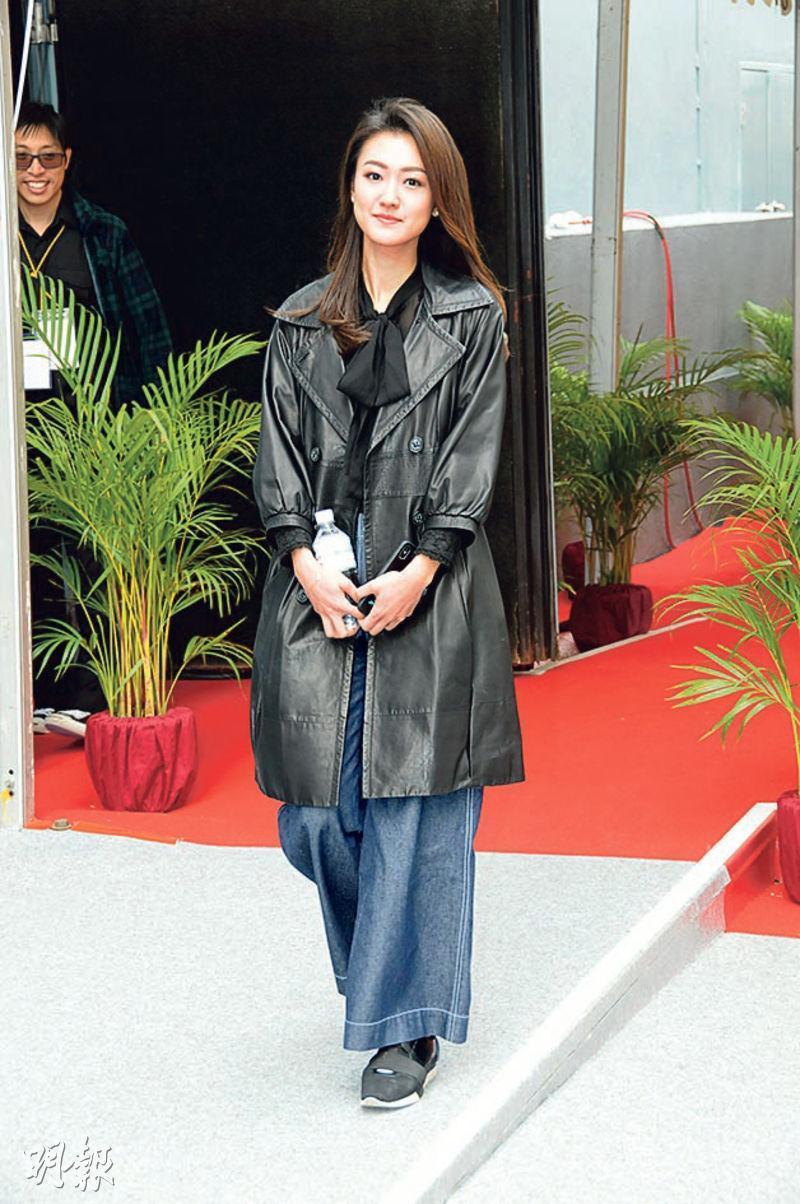 Bowie Cheung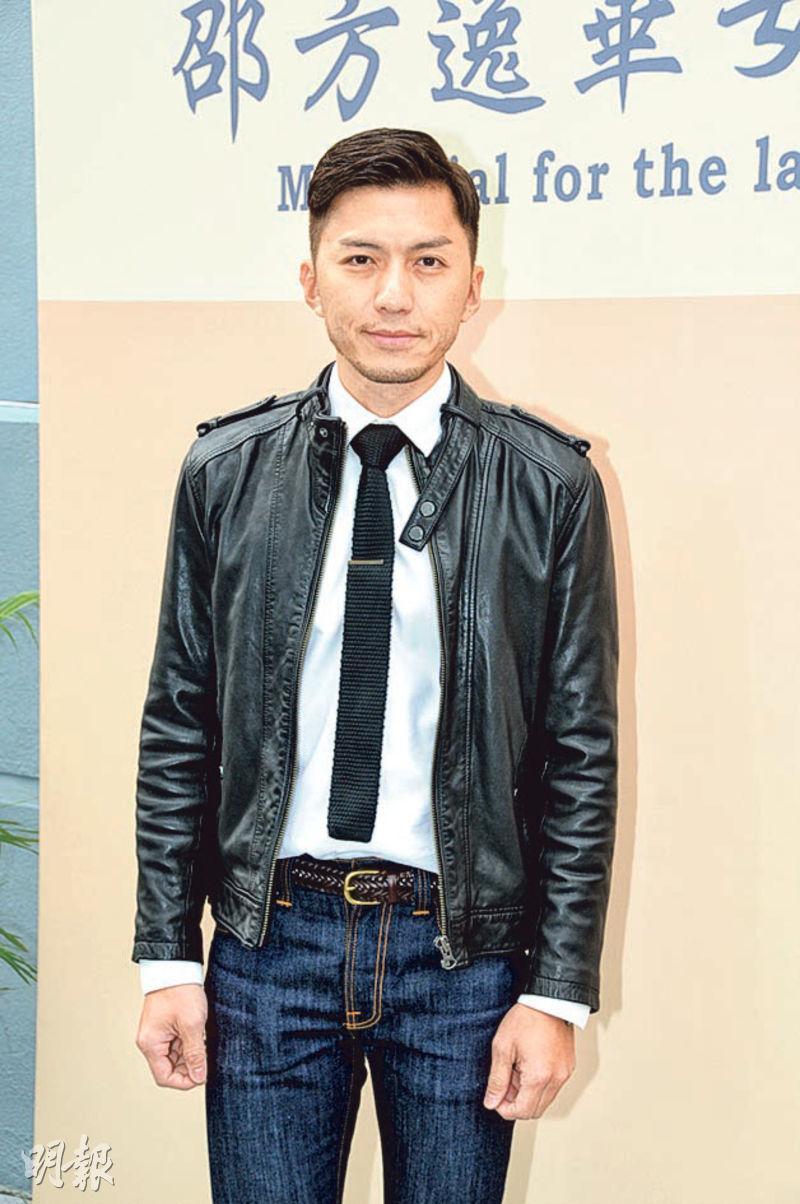 Benjamin Yuen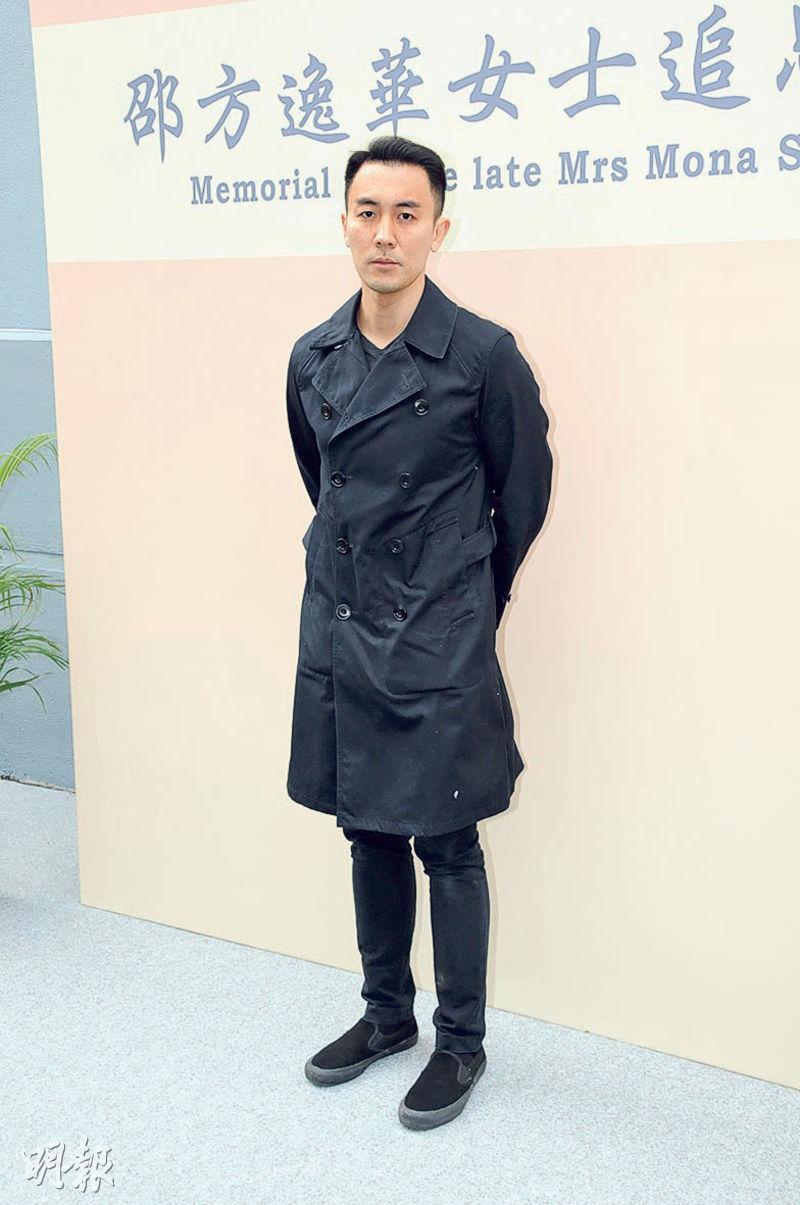 Shaun Tam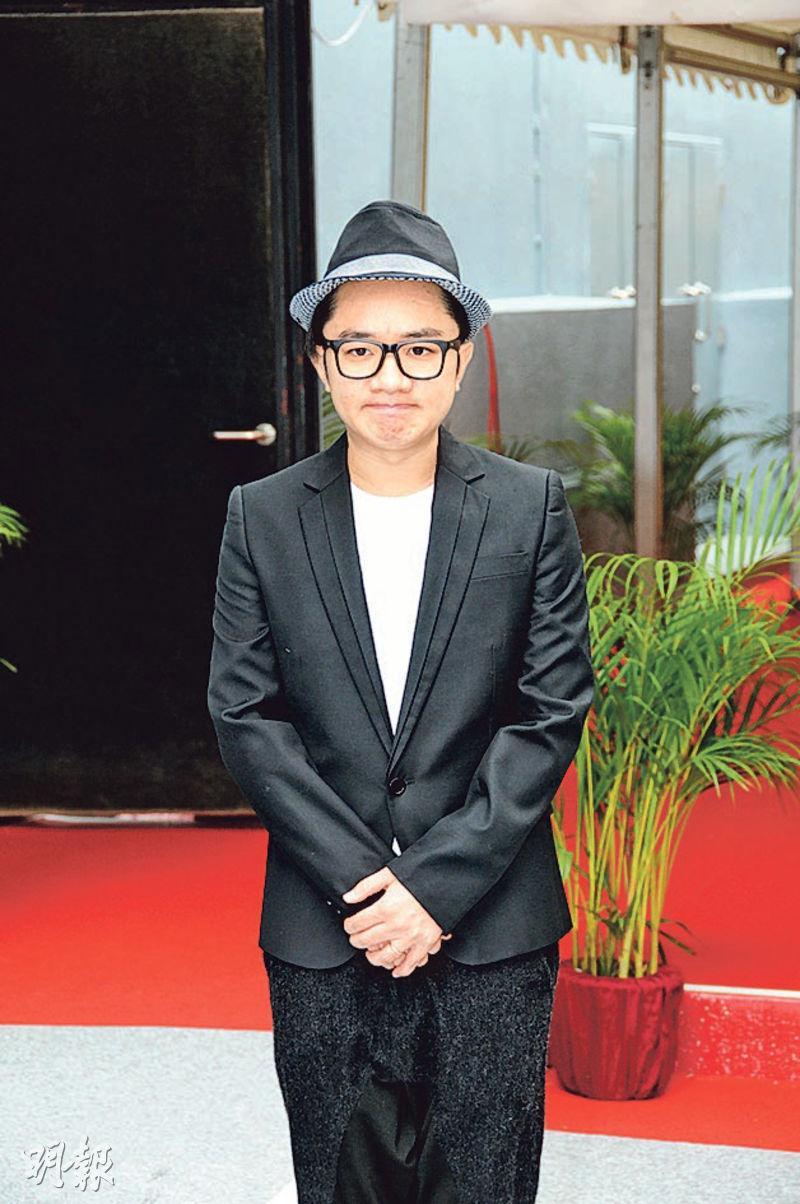 Wong Cho Lam
courtesy of mingpao.com
Sir Run Run Shaw (Siu Yat Fu)'s widow Mona Fong Yat Wa (Aunt Six) passed away on the 22nd at age 83. Her family already held a funeral for her at the end of last month. Yesterday a 7 hour memorial was held at the Shaw Studio. Vice Chair of the Chinese People's Political Consultative Conference Leung Chun Ying and his wife Tong Ching Yee came to pay their respect. Norman Leung Nai Pang and Lee Bo On accompanied them to console Ms. Fong's two sisters. Political and business world notables Fok Chun Ting, Mr. and Mrs. Donald Tsang Yam Kuen, Leung Kam Chung, Lee Kwok Cheung, Chan Kwok Keung yesterday again came to pay their respect. Other guests included HKU president Mathieson; 60s Shaw film stars Chen Chen, Wang Ling, Suet Nei and her husband Tong Kai, Koo Mei, Eric Tsang Chi Wai, Jackie Chan; TVB chair Chan Kwok Keung, TVB shareholder Cher Wang and others.
The memorial decoration was simple and elegant, at the center of the hall was a giant color photo of a smiling Fong Yat Wa. Under the photo were pink flowers galore, all of which were Ms. Fong's favorites -- orchid flown in from Holland and peony. The venue had 360 seats, with the first two rows reserved for family. Fong Yat Wa's sisters Meage and Jenny arrived the earlier. They greeted family and friends with a light smile. In the hall was also Ms. Fong's cousin Wong Ka Hei, TVB executives Lee Bo On and Leung Nai Pang were in charge. Anderson Junior (On Tak Juen), Carlo Ng Ka Lok, William Chak, Lee Ho Lam, Yeung Yuk Mui, Bonnie Chan Nga Sze and Heidi Chu Hoi Ting welcomed the guests.
Fong Yat Wa's family in the memorial letter wrote that Ms. Fong passed away peacefully on November 22nd 2017 with family by her side at age 83. Lady Shaw was friendly, easy going and casual, thus the family hoped that participants would attend as if they were meeting good friends and remembering Lady Shaw's life. No funeral color or black tie were required. Due to the limited space, no floral arrangement and funeral offers would be accepted.
The memorial officially began at 11AM, but guests and TVB employees arrived around 10:30 AM, including TVB chair Chan Kwok Keung, TVB shareholder Cher Wang, Lawrence Yu Ka Kee, Frankie Chan Fun Kei, Liza Wang Ming Chuen, Ting Yu, Elaine Lok Yi Ling, Tsang Lai Chun, Suet Nei and her husband Tong Kai, JoJo Cho and her daughter, Shirley Cheung Yuk Shan, Andrew Lau Wai Keung, Yim Ho, Michael Mak Tong Kit, Pamela Peck Wan Kam and Paul Tse Wai Chun, Tsui Siu Ming and his wife, Vincent Wong Ho Shun, Agnes Chan Mei Ling, Chan Hei Ling, Tavia Yeung Yi, Carol Cheng Yui Ling, Koo Koon Chung, Law Lok Lam, Flora Chan Wai Shan and her husband Chung Ka Hung, Peter Lam Kin Ngok, Leung Ka Shu, Wong Jing, Kenneth Ma Kwok Ming, Cally Kwong Mei Wan, Cecila Chao Sze Tsung, Hsu Feng, Woo Gam, Michelle Yim (Mai Suet), Paul Chun Pui and daughter Lesley Chiang Lai Man, Charles Heung Wa Keung and wife Tiffany Chan Lan, Wang Ling, Koo Mei; Susan Shaw Yam Yam sorrowfully entered the venue. When she shook the hands of Ms. Fong's sisters she broke down and sobbed. Chen Chen entered the hall with her son Jeremy Liu. She first bowed to Fong Yat Wa's photo then hug Ms. Fong's sisters. Peck Wan Kam was heartbroken and needed Ms. Fong's sisters to hand her tissue instead.
In the afternoon guests included John Chiang Dai Wai, Joyce Cheng Yun Yi, Alfred Hui Ting Hung, Ankie Lau Heung Ping, Sharon Chan Man Chi, Michael Tse Tin Wa, Wong Cho Lam, Leong On Kei, Benjamin Yuen Wai Ho and girlfriend Bowie Cheung, Miss Hong Kong Juliette Lui, Regina Ho Yi Ting, Ruco Chan Chin Pang and girlfriend Phoebe Sin Man Yau, Susan Tse Suet Sum, Nat Chan Pak Cheung, Bernice Liu Bik Yi, Chan Suk Fun, Mabel Cheung Yuen Ting, Alex Law Kai Yui, Wu Fung, Daneil Lam Siu Ming, Candy Yu On On, David Chiu Tat Cheong, Cheng Ming Ming, Eva Lai Yin Shan, Rebecca Zhu, Lana Wong Ha Wai, Lau Ka Ho, Michael Lai Siu Tin and Nancy Sit Ka Yin, Ali Lee Kai Sum, Robert Mak Tak Law, Stephanie Ho Ngan Sze and her boyfriend all came to pay their respect.
Dressed in funeral color, Wang Ming Chuen admitted that she rarely had a chance to chat with Ms. Fong, but Ms. Fong was a woman she respected very much. She said, "She took care of both her family and her career very well, Ah Sir (Siu Yat Fu) was so health and lived so long, his wife deserved a lot of the credit. At work she also provided a lot of help to Uncle Six. She was a very capable woman." Ms. Fong was a singer when she was young, later she transitioned to behind the scene and was just as outstanding. Wang Ming Chuen praised her as a very strong professional woman. In particular Uncle Six and Ms. Fong spared no effort in charity and made the greatest contribution to school and medicine. They were well worth people's respect. "How Ms. Fong lived and handled matters in life deeply influenced me. I too have been at TVB for 47 years, we are already like family. Ms. Fong really took great care of us." The news of Ms. Fong's passing was very sudden to her because she never knew that she was ill. Then at the 50th TVB anniversary this year, an important milestone for people of their generation, she found her lack of appearance strangle. Would she cherish those around her even more now? Wang Ming Chuen said, "I have always really cherished them, live in the now!"
Cheng Yui Ling said that the most memorable was when she began to be the master of ceremony at the Shaw Awards since 2003. She said, "Ms. Fong would personally attend every year. Even after over a decade she still could book the rehearsal at Studio 1 every year. Ms. Fong every year would even go backstage to thank me and the other host Ko Sai Cheung and give us presents. Actually she was my boss, she didn't need to do that. She truly was very generous."
Sister Do pointed out that this year when she did not see Ms. Fong at the Shaw Awards she felt strange. At the time someone said that she appeared backstage. The news of her passing felt very sudden. Sister Do praised Ms. Fong as a legendary woman. Transitioning from a singer to an elite figure, her hard work and business mind could be seen. She said, "Ms. Fong was very humble and had no arrogance at all!" She hoped that the Shaw Award would be able to continue on.
Chen Chen and son Jeremy Liu came to pay their respect to Ms. Fong. When Chen Chen and Ms. Fong's sisters embraced she wept. Chen Chen admitted that she was very saddened, the news of Ms. Fong's passing came too suddenly. She said, "Ms. Fong's great achievements and noble contributions, her way with people and matter is well worth everyone's respect. She was passionate, sincere and paid attention to detail for friends, so her passing was very regrettable. However Sister Fong would always live in our hearts!" Chen Chen said that she met Ms. Fong at age 20 and have been friends for almost 50 years. They shared more memories than they could talk about. She remembered that the first time she met Siu Yat Fu and Sister Fong was at the Imperial Hotel in Japan. Later she even took them to visit Las Vegas. Chen Chen said that in the past they often took care of her. Sister Fong loved them very much and she did not know how to describe that.
Jackie Chan shook hands with Ms. Fong's sisters and gave his condolences. He chatted with TVB chair Chan Kwok Keung and Ah Lek but did not speak to the press. The memorial ended at 5PM. Finally Lee Bo On turned on the microphone at the all and thanked all the guests, family and friends on behalf of her family and announced that the memorial has come to an end. Finally Sister Fong's two sisters went to the press area and bowed to the reporters. At this moment the sisters were teary eyed.
Chiang Dai Wai said that he and Ms. Fong have been colleagues for decades, her passing was very sudden. He did not know about her hospitalization until the late stages, so he found her lack of appearance at the 50th TVB Anniversary very strange. He lamented, "Sigh, a friend left!" Chiang Dai Wai had both good and bad memories. "We used to be very rebellious, we often acted up. Ms. Fong was very hard work, very stubborn at work, very serious with the scrip, but off screen we were great friends. Later when we no longer worked together, we still went to her home, drank and had a good time, so now I feel it is very regrettable!" He said that his final contact with Ms. Fong was already very long ago. Every time they ran into each other at the TVB anniversary they would take a photo together and chat.
Cheng Yun Yi came in crutches to pay her respect with Tsang Chi Wai and Hui Ting Hung. Chi Wai gave three bows to Ms. Fong's photo. He said that since the 70s he worked at Shaw as a stunt man, then Uncle Six bought TVB and became his boss for two generations. Ms. Fong went from his wife to taking over TVB and was well worth respecting. She contributed greatly to film and television. Would he make a movie to remember Ms. Fong? Chi Wai said, "Let's wait until it's over first."
Yun Yi said that she had to pay her respect because Ms. Fong watched her grow up. She also grew up on TVB's milk. Hui Ting Hung also was fortunate enough to have met Ms. Fong and felt that she was very friendly and helpful to the younger generation. She was an elder with a lot of beneficial contribution to show business.
Deacon Chiu Te Ken's son Chiu Tat Cheong praised Ms. Fong as an entertainment giant. He once dined and chatted with Ms. Fong. Her passing felt very sudden because he thought she has always been in great health. Earlier when he bought Cable, he visited Ms. Fong and talked with her for two to three hours. He felt that she made great contribution to the television industry and gave him a lot of inspiration and principles.
Fok Chun Ting came to send Ms. Fong on her final journey as a friend for decades. He felt very saddened. He praised Ms. Fong's enormous contribution to the art world.
Chan Fun Kei flew from Beijing to attend the memorial, mainly because Ms. Fong treated him very well. He was working on a movie in Beijing and could not make it back for Willie Chan Chi Keung's funeral. Now that the production has wrapped he was able to come. Chan Fun Kei remembered, "I grew up at Shaw since age 15, it was the place where I grew up. Ms. Fong treated me very well at Shaw. When I was young I was very rebellious, I always upset her and made a lot of mistakes, but she would always forgive me. When I left Shaw and became a director myself, She asked me to come back and help her with (Deanie) Ip Tak Han and (Anita) Yuen Wing Yee's TRAGIC COMMITMENT." Chan Fun Kei admitted that he had cancer and should have gone first, perhaps for the past decade he did a lot for the next generation in the Mainland Heaven told him not to go yet and to continue to finish the mission. He was able to fight cancer with the positive energy. He even made a movie to encourage the handicapped to be handicapable. As for his current health, Chan Fun Kei said that he could kill two tigers.
Earlier rumored to have died, Shaw star Wu Gam yesterday came from Taiwan to pay her respect despite being ill and flew back to Taiwan in the afternoon. Wu Gam got choked up as she said, "Ms. Fong in 1972 brought me from Taiwan to Hong Kong and changed my life. Back then Li Han-Hsiang asked me to make THE WARLORD. Ms Fong was curious why I would be chosen and personally flew to Taiwan for my audition and contract signing." Wu Gam pointed out that Ms. Fong did everything personally, she had a note that was filled with what she had to do for the day everyday. Few woman would be willing to give up everything for work. Wu Gam just had a cancer treatment several months ago and has not completely recovered, but seeing friend after friend departing she could only pray for good health for everyone. She revealed that her health was okay and would keep cheering for herself.
Ms. Fong's sisters earlier at the funeral were in tears but yesterday they were calm and smiling. Former TVB CEO Leung Nai Pang along with Ms. Fong's sisters Meage, Jenny and Ms. Fong's assistant Raymond Chan Wai Man met with the media. Leung Nai Pang spoke to the media on behalf of Ms. Mona Fong's family and said that Raymond has already officially become the company director and general manager.
Leung Nai Pang said, "For years, colleagues, friends and I like to address Ms. Fong with the familiar 'Sister Fong'. I have been fortunate enough to work with Sister Fong for over ten years, deeply experienced how serious and strict Ms. Fong was. She did everything personally, left no detail unattended, with boundless energy she put all of her effort into assisting Ah Sir Mr. Siu Yat Fu on the company's daily operation. Sister Fong had a sharp eye for business. Her years of hard work brought Shaw and TVB their good performance today. She cared for her colleagues and friends even more. She often encouraged colleagues to dare to try and innovate, often offering assistance and advice. Because of her serious and strict ways, she won everyone's respect. Aside from business, Sister Fong also caught Ah Sir's charitable ways. Before her passing, Shaw's subsidiary companies and foundations' future operations already had suitable arrangements. According to Ms. Fong's wishes, Mr. Chan Wai Man has already officially become the company director general manager. Ms. Fong's sister Ms. Meage Choi, Ms. Jenny Lee with Mr. Jerry Rajakulendran and Mr. Kwok Shu Wai would assist Raymond with the company group operation. The Shaw Award and the Shaw Foundation would continue the late Mr. and Mrs. Siu Yat Fu's wishes in supporting technology and education, helping the weak and those in need in society, reducing the suffering of mankind, improving quality of life and social benefits for humanity."