courtesy of on.cc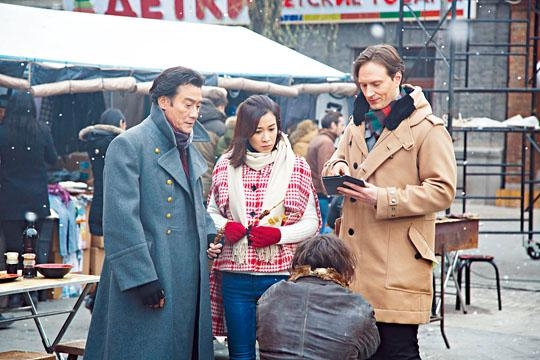 courtesy of singtao.com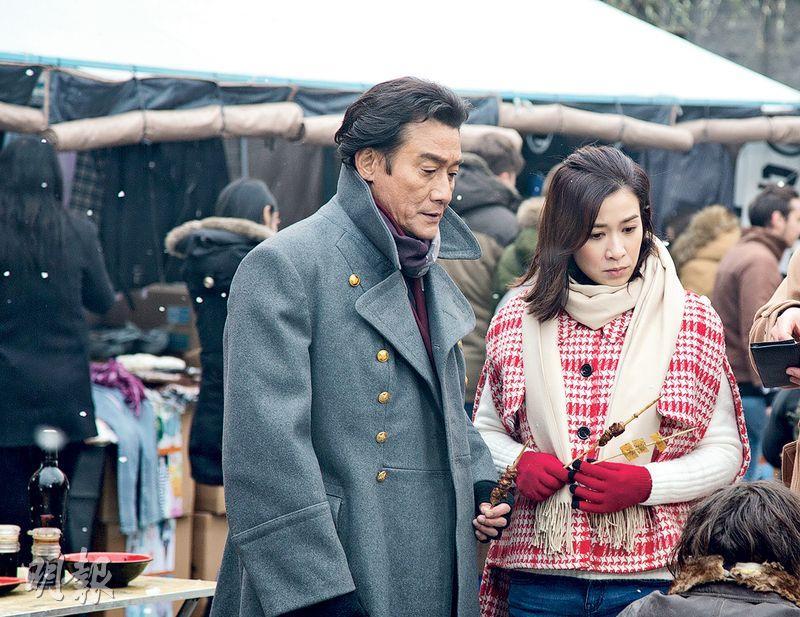 courtesy of mingpao.com
Charmaine Sheh Sze Man recently worked on her new film in Harbin. Faced with the icy climate, Ah Sheh was prepared as her entire suitcase was filled with heat pads. Everyday she would have a dozen or so head pads with her.
Ah Sheh worked with Best Actor Tony Leung Ka Fai for the first time. She was both excited and nervous. Ah Sheh said, "I am very excited about working with Brother Ka Fai for the first time, but on the first day I immediately had to work on a romantic scene with Brother Ka Fai. I was a little nervous." Also working with Ah Sheh for the first time was one of the new film's directors, DEATH NOTE's director Shusuke Kaneko. Ah Sheh said that the director was very friendly. Although they had a language barrier, they had translators on the set. The director also very actively communicated with them to break through the language obstacle.
Ah Sheh in the new film also had to overcome her Russian lines. She admitted, "This was the first time I came in contact with Russian language lines. Although not the entire film's dialogue was, it still felt very fresh. Actually Russian truly was very hard to learn, no wonder it is one of the hardest language in the world."