Ivana Wong remembers winning awards with Justin Lo, who started in music the same year as she did
courtesy of on.cc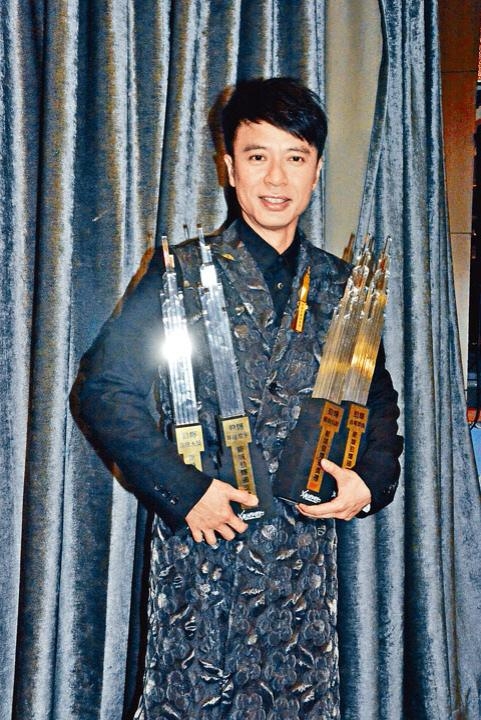 Hacken Lee praises Metro Radio for presenting over 100 awards in the past
courtesy of singtao.com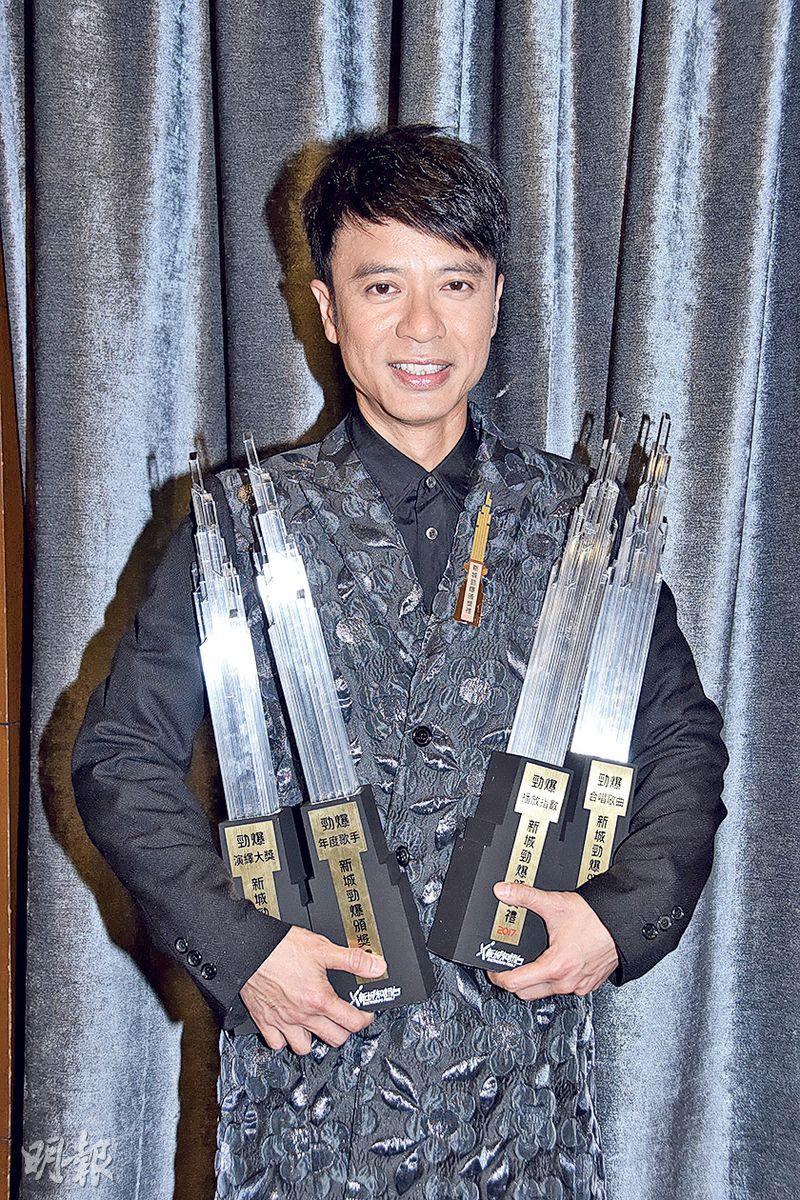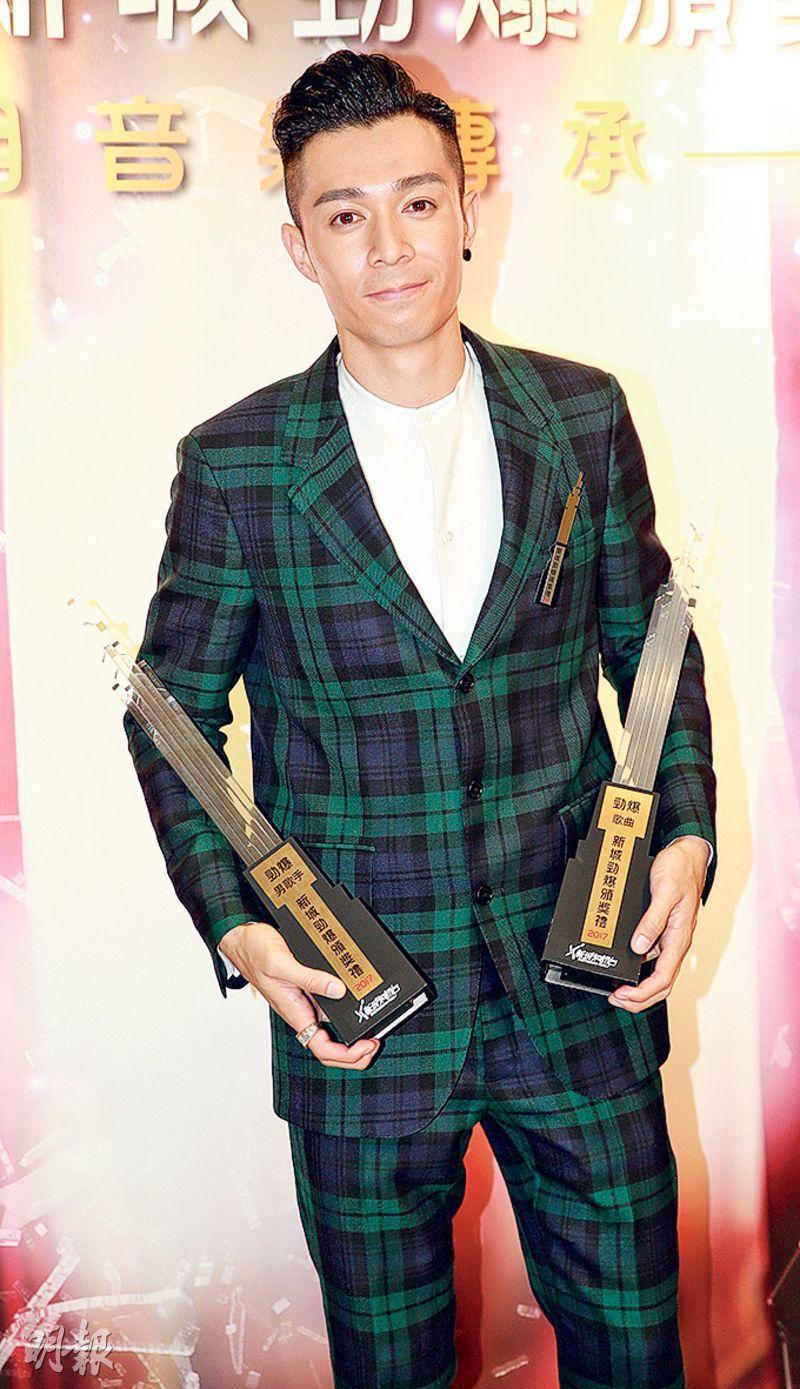 Pakho Chau is the only Voice Entertainment singer to attend. He says that it was his choice and the company is not mad at him.
Metro Radio programming executive director (variety) Ching Hoi Yan denies rumors of a boycott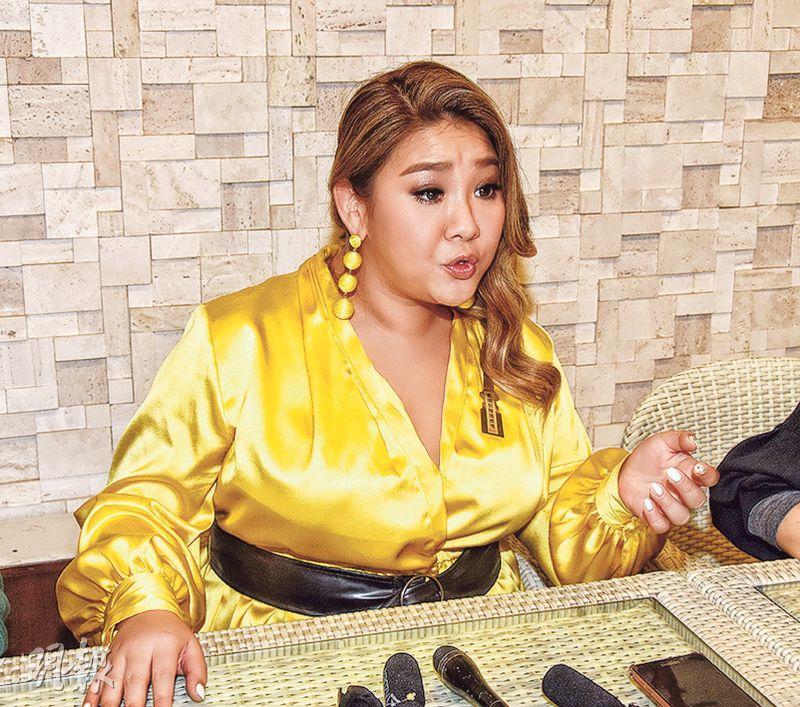 Joyce Cheng clarifies that the online photo is with a high school classmate and not a potential boyfriend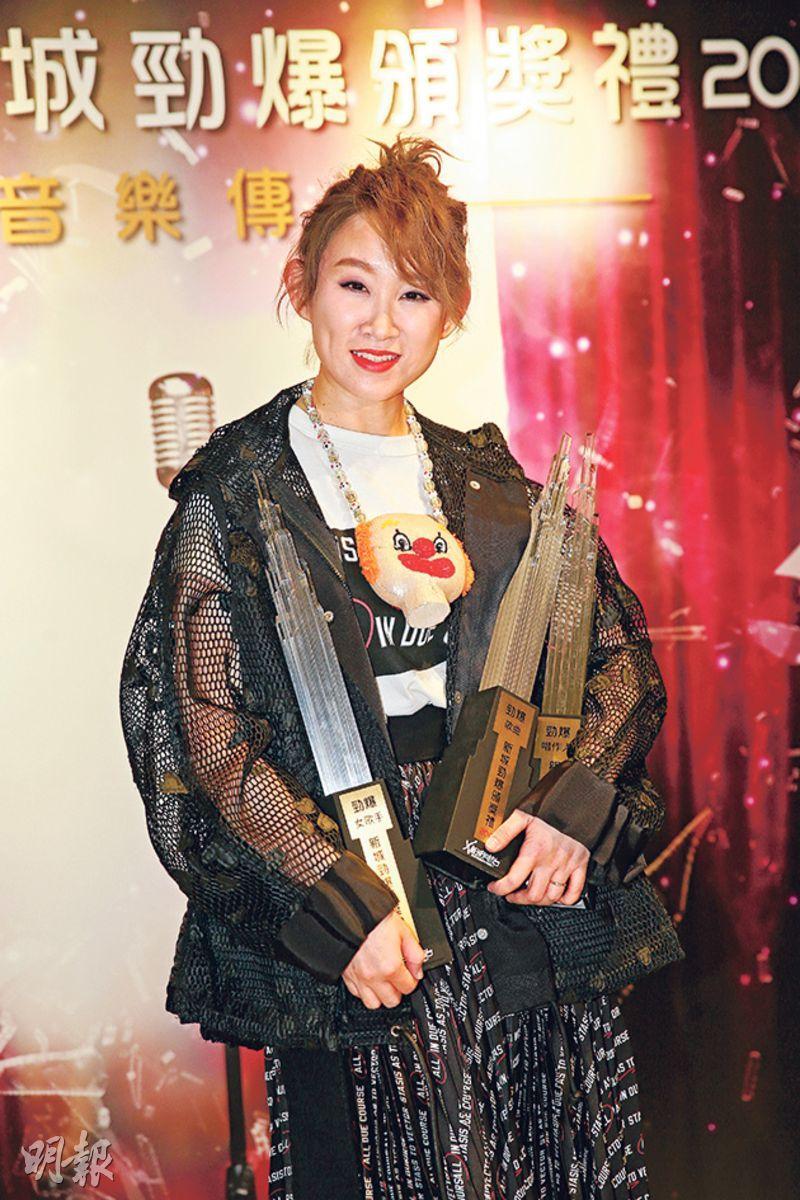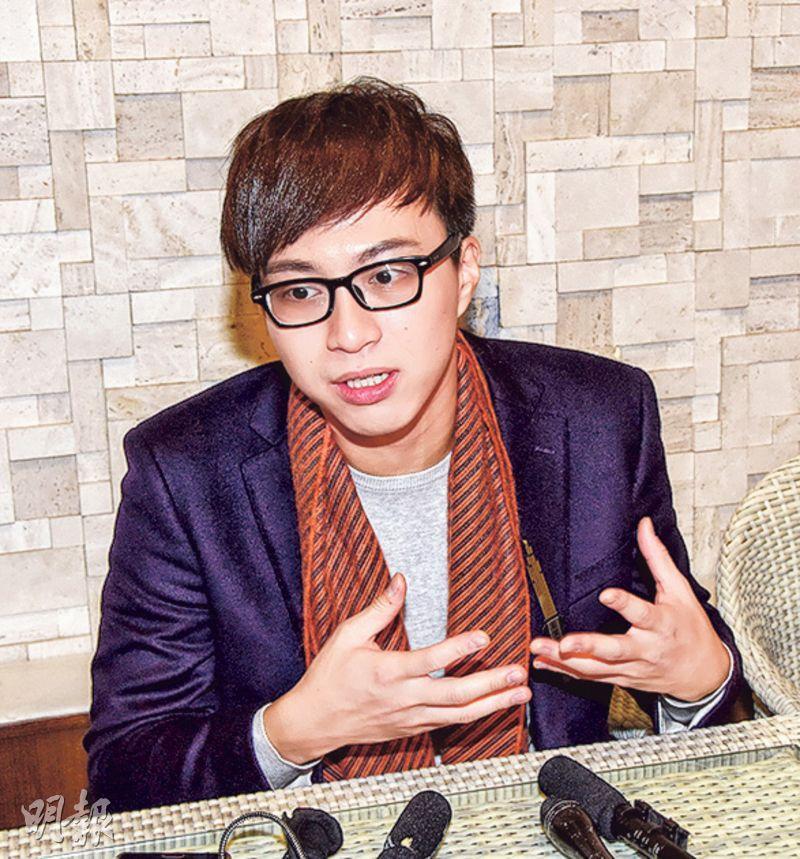 James Ng says that he is ill, but worries that everyone would think he is upset at the lack of awards
Super Girl's Aka (center) claims that she has not plagiarized
courtesy of mingpao.com
Janice Vidal
Joyce Cheng presents the award to Alfred Hui
Pakho Chau
Hacken Lee
Jason Chan
Justin Lo returns to Hong Kong music and wins 3 awards
Deep Ng
Dear Jane wins Song Arrangement with PERHAPS I WON'T LIVE ONE MORE YEAR
Sherman Chung
Angela Hui and Kris Law's old romance immediately becomes a topic
Ken Hung is so conservative that he even calls his forehead private
James Ng jokingly keeps his distance from Cousin Fung
Cousin Fung goes to accept an award with his backpack
courtesy of on.cc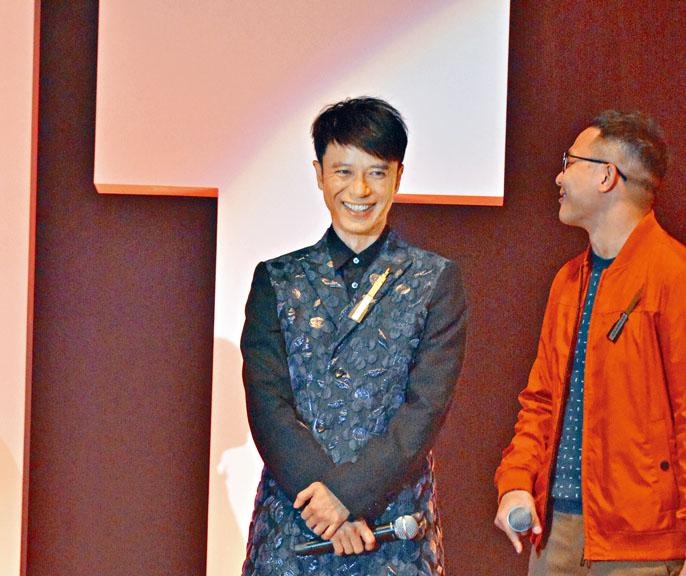 courtesy of singtao.com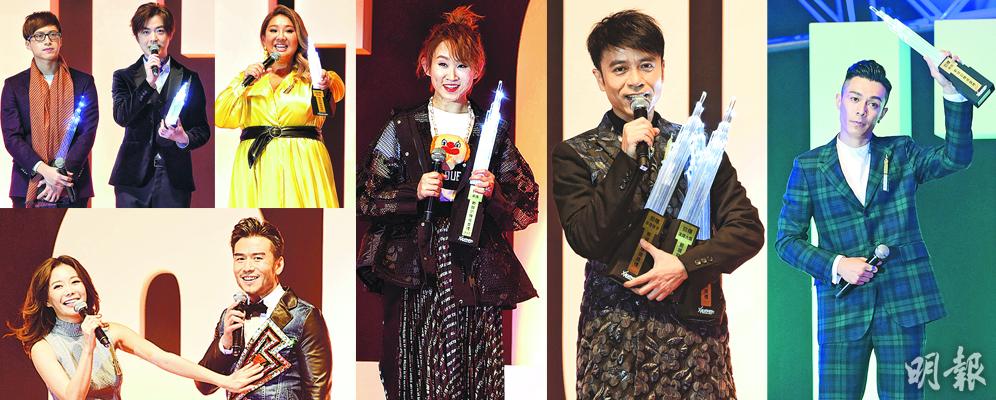 Despite being a Voice Entertainment singer Pakho Chau still attends and wins two awards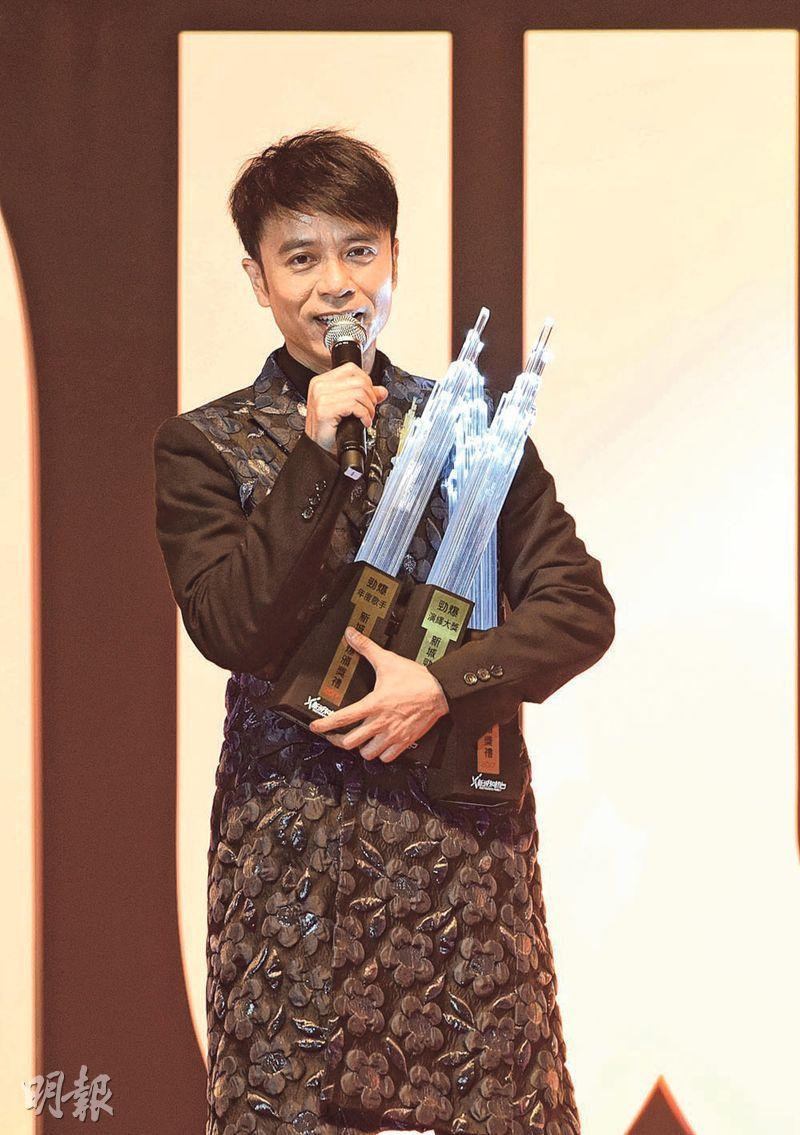 Hacken Lee does not appear until late in the show and takes home 3 and a half awards to become the big winner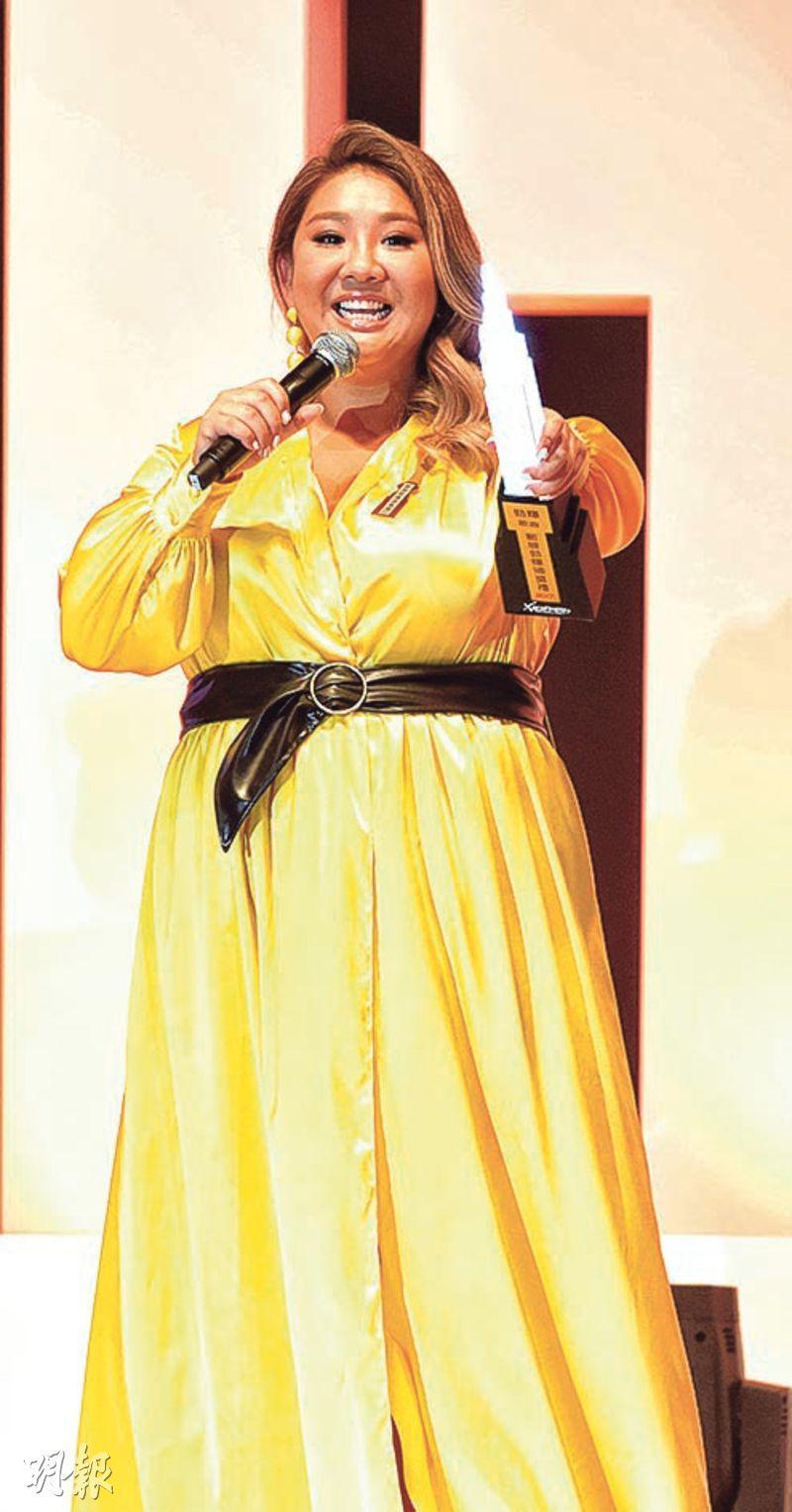 Joyce Cheng wins two awards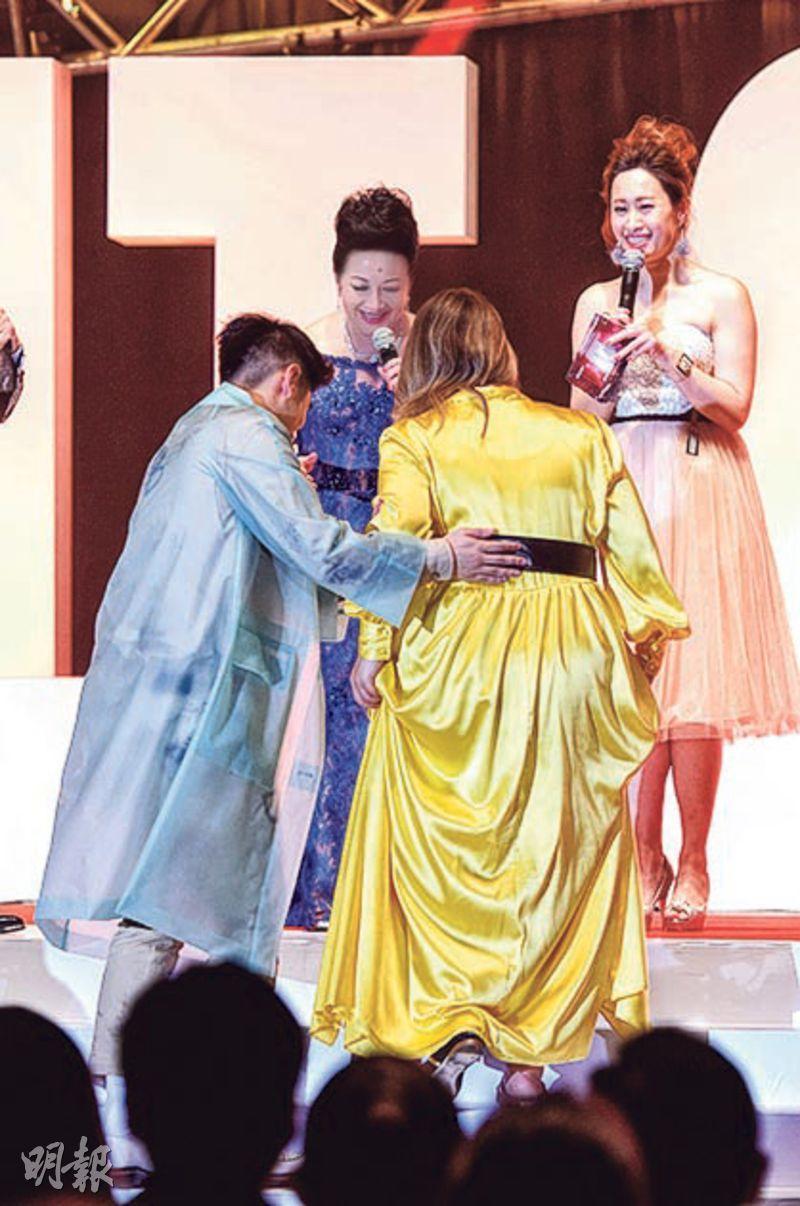 Friend Alfred Hui says Joyce Cheng in trouble with the stairs helps her to the stage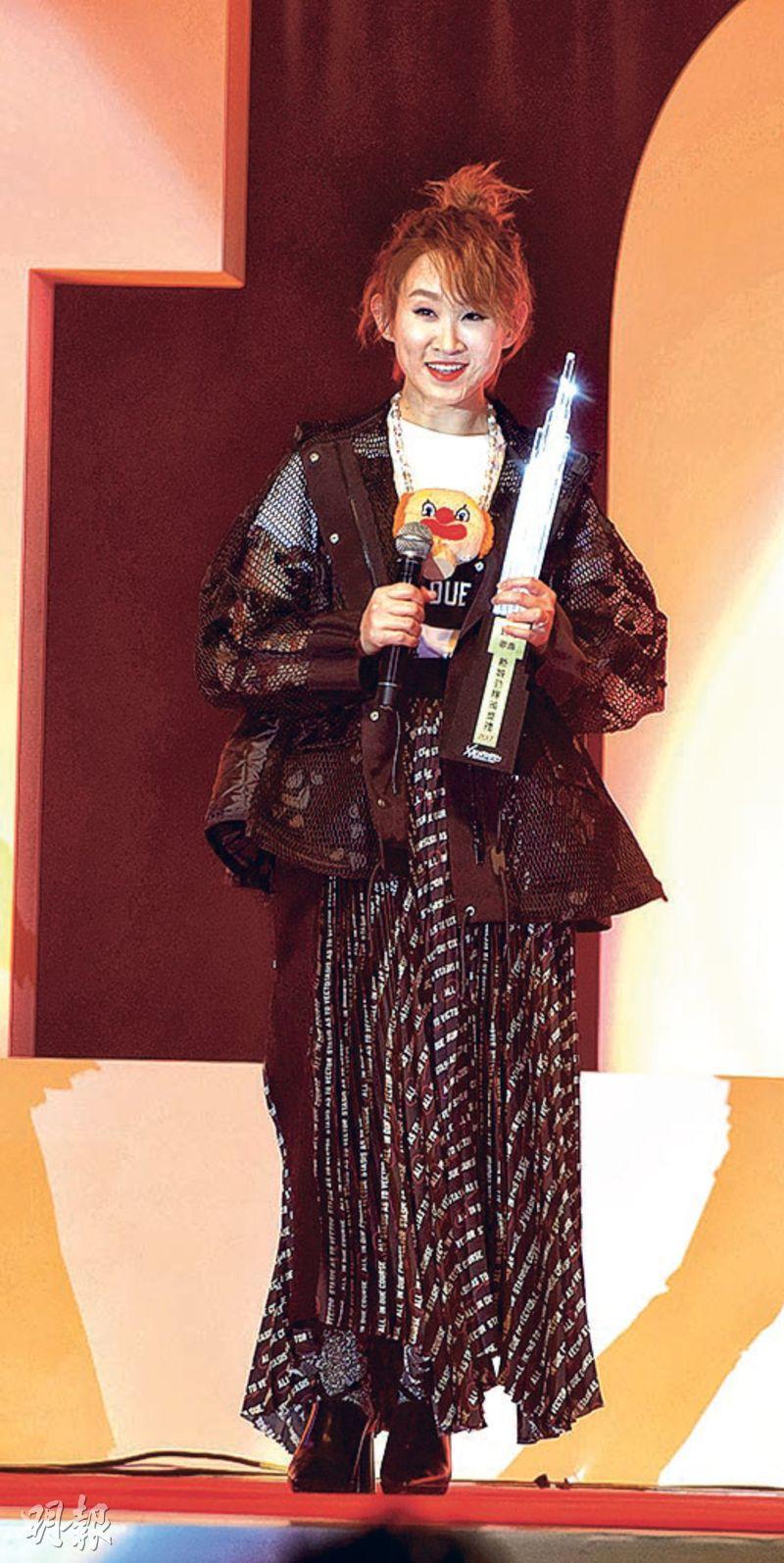 Ivana Wong looks cute as she sweeps three awards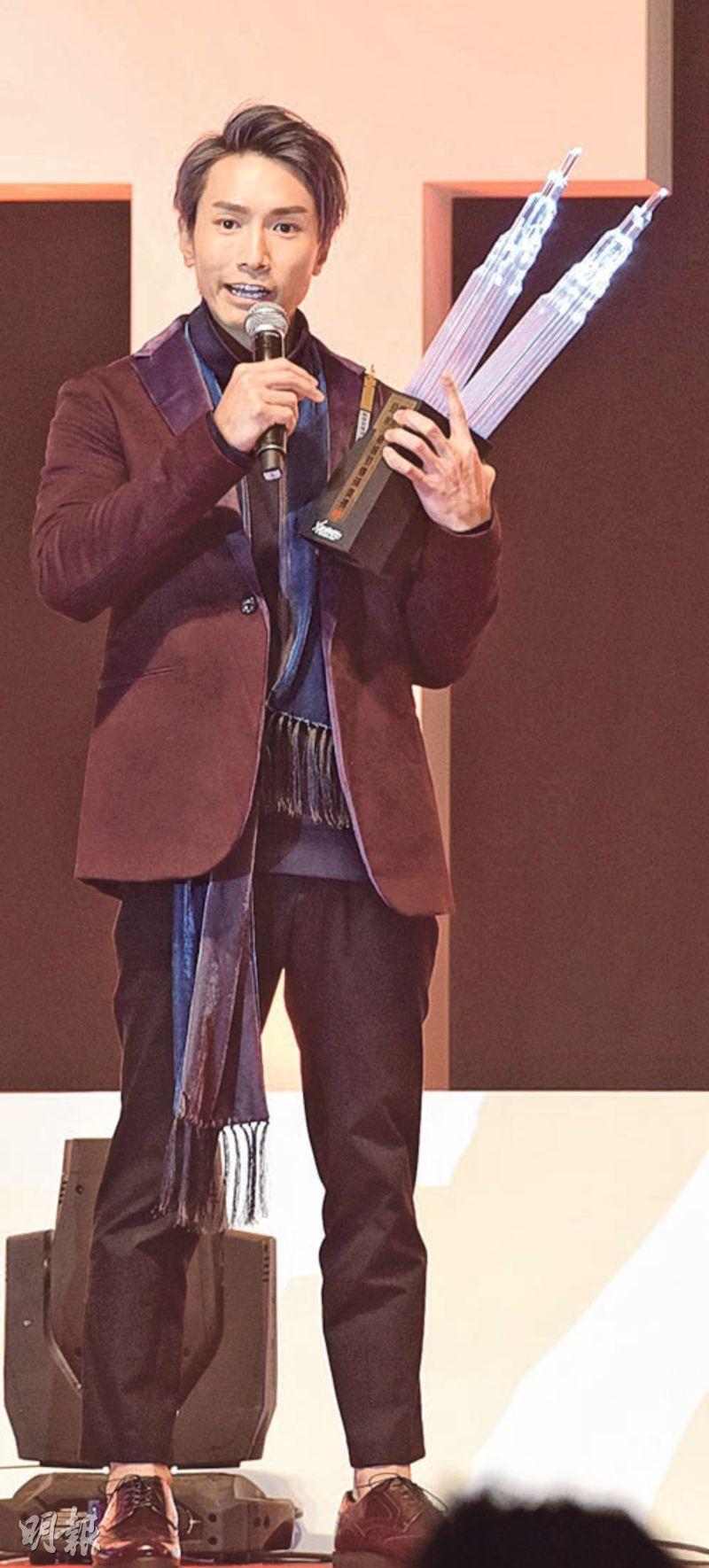 Jason Chan says that the award for DOMINATING LOVE SONG is the gift for his wife Leanne Fu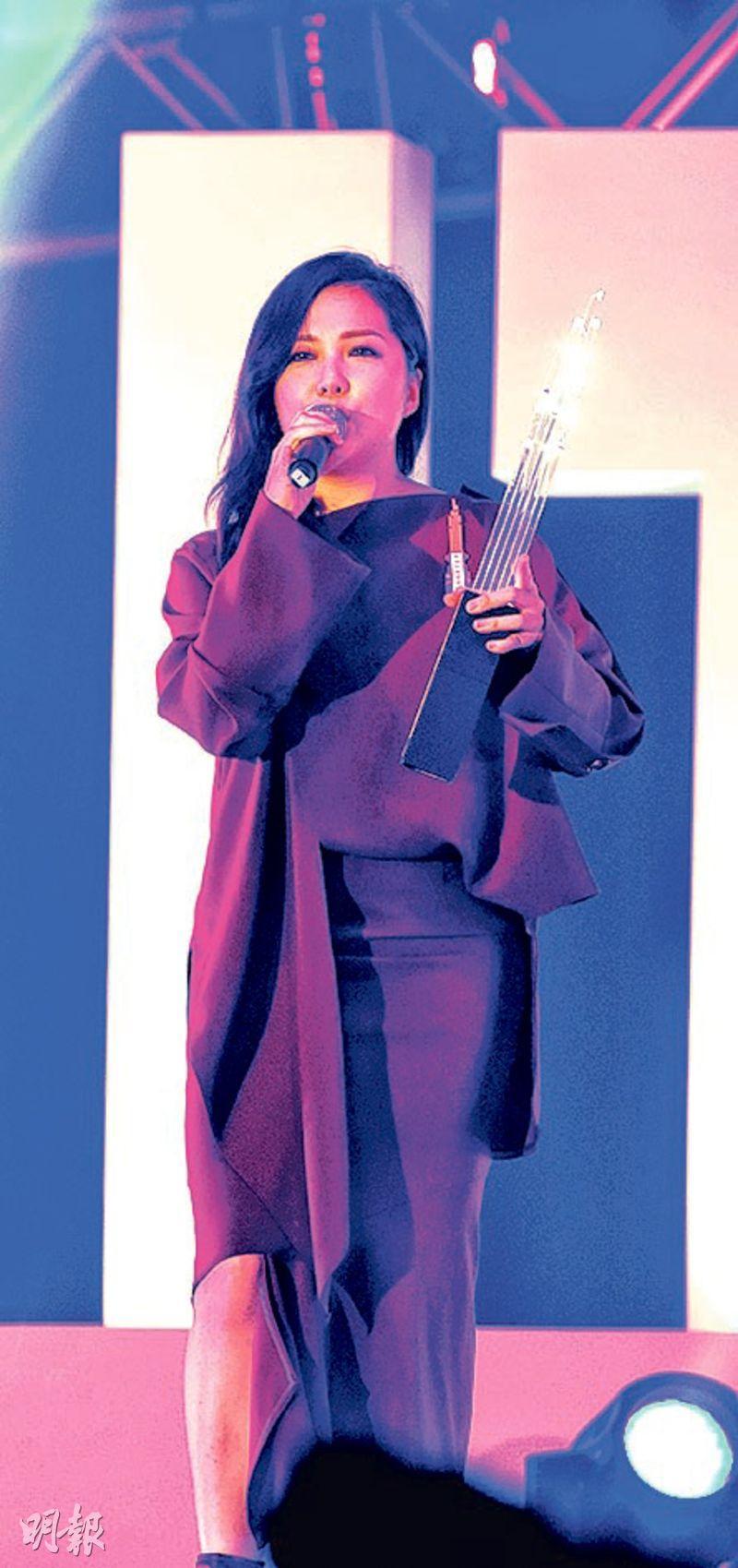 The favorite to succeed Joey Yung this year, Janice Vidal ties with Ivana Wong with three awards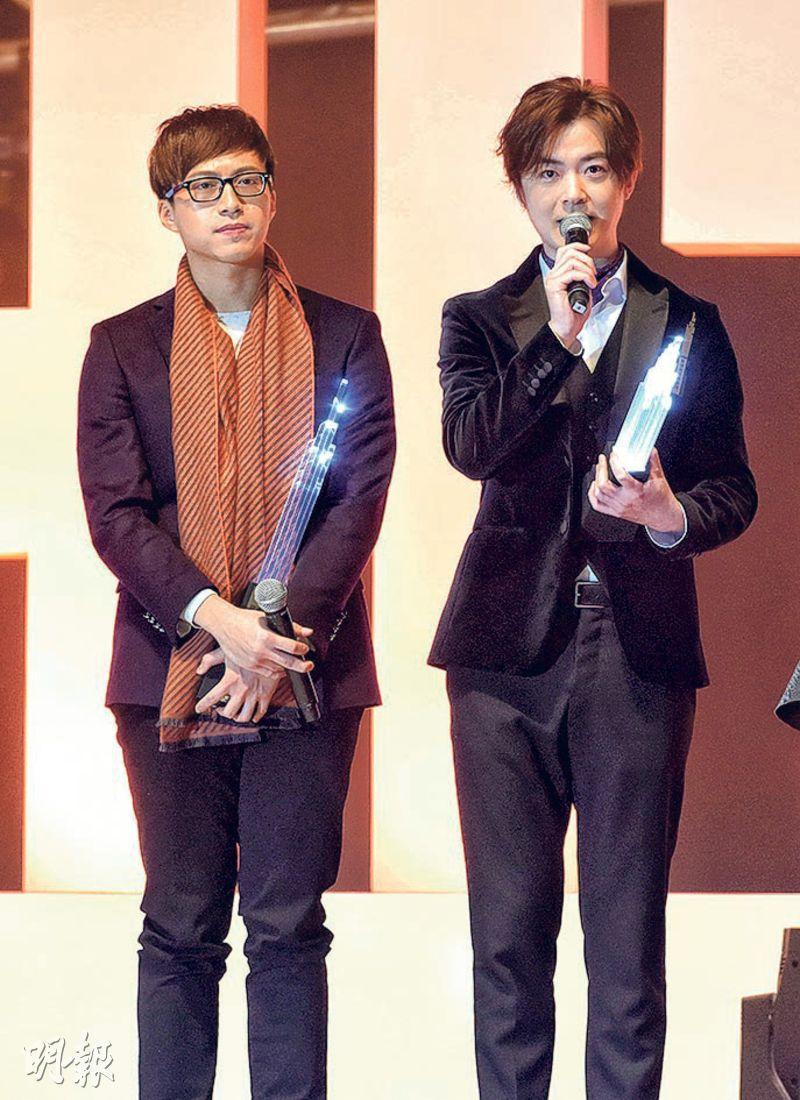 James Ng and Ken Hung both won Hit Leaping Singer Awards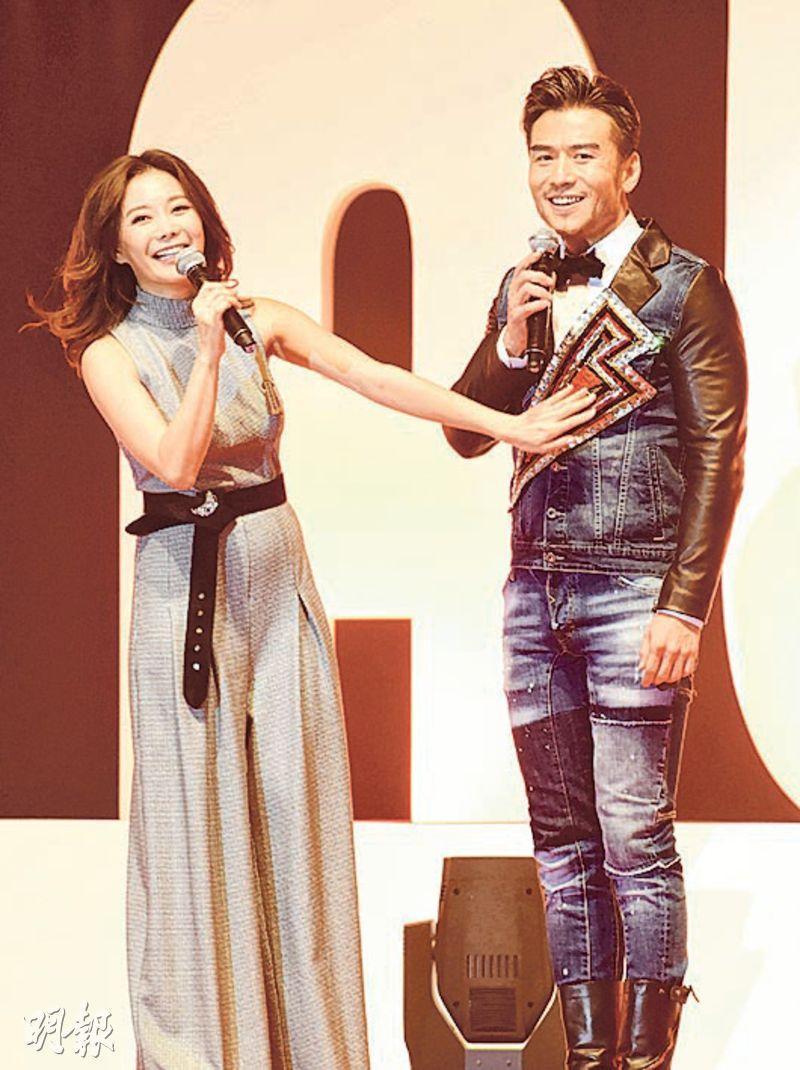 Onscreen couple Bianca Wu feels up Michael Tong
courtesy of mingpao.com
This year's second Hong Kong music report card, Metro Hit Awards 2017 last night took place at the Convention Center in Wanchai. The entire event presented 61 awards, an increase from 55 last year. In the end Hacken Lee Hak Kun won three and a half awards, "Hit Singer of the Year", "Hit Airplay Index", "Hit Performance" and "Hit Duet". Jason Chan Pak Yu, Ivana Wong Yuen Chi and Janice Vidal (Wai Lan) tightly followed with three awards each. James Ng Yip Kwan won two and a half awards, Pakho Chau, Joyce Cheng Yun Yi, Alfred Hui Ting Hung, Alex To Tak Wai each won two awards. "Breaking ice" with Metro this year, Emperor records won eight and a half awards.
This year's Hit slogan was "spread with music", hoping through the invisible power of music to break through all differences and obstacles for the songs' messages to keep spreading in the hearts of the general public. At the same time it wishes a full bloom for Hong Kong music, and continue to spread positive energy with songs. For this year's theme, Metro arranged for bands to performed a medley of the Hit Song of the Year selections from 1994 to 2016 to open the award show.
Hacken Lee this year won three major awards, including singer of the year, airplay index and performance award. In addition he also won a duet award for VINYL with RubberBand member Number 6 to become the big winner among male singers.
Last year this award show lacked record company support. This year the situation seemed to have improved. The audience admission rate reached 70%. With 8 awards last year, Universal records this year did not send any singer to attend. Instead Emperor "broke the ice" with the event. Its singer Deep Ng Ho Hong has not won an award in years won a song award with EARLIER RECORDED.
When Deep accepted the award, he admitted that he has not attended such an event in years. He thanked Metro and his record company. He knew that the company helped him a lot this year. He also happily said that he had another chance to accept an award on behalf of his colleagues.
Among the female singers Wai Lan and Wong Yuen Chi tied for the lead with three awards. The former with NATURAL ENEMY won a song award as well as Hit Female Singer and Hit Excellent Performance Singer; also one of three Hit Female singer, Wong Yuen Chi with SUDDENLY A LIFETIME won a song award. She also won a Hit Creative Singer award.
Wai Lan not only thanked the Heavenly Father but also her company colleagues for their help, because this year has not been easy for her. She had to adjust to the changes in her voice and spend time to get to know herself anew. Now that she was still able to have such a performance she was already very grateful. Dressed in black, Wong Yuen Chi hung a doll in front of her chest. She said that she was very grateful for SUDDENLY A LIFETIME's song award. She never expected that after 12 years in the business she still had the chance to accept song related awards.
Earlier the Voice Entertainment's singers were rumored to be skipping this award show, but Pakho Chau appeared. He even received a song award and a male singer award. Perhaps because his management company was StarzPeople he was special. When Pakho accepted the song award for HEAVENLY NET, he admitted that he never expected to be on the stage. He luckily was able to run into a good character in the series LINE WALKER THE PRELUDE. He not only thanked The Voice Entertainment and StarzPeople but also his former record company Warner.
Despite his rising popularity at the end of the year, Hubert Wu Hung Kwan went home empty handed. Even more surprising was the Voice Entertainment executive Ho Jik To winning the Hit producer with Chow Shek Han for HEAVENLY NET. However Ho Jik To was unable to attend.
Chan Pak Yu opened the show with Excellent Performance Singer and Hit Song awards. Jason admitted that these two awards had special meaning to him. The excellent performance award was just right for encouraging him for his Hong Kong Coliseum concert this year, because he truly spent a lot of energy and time to prepare. On and off stage he felt pressure that he has never come in contact with for the first time. The second award was related to his marriage, because he originally planned to sing DOMINATING LOVE SONG to only his wife. It was a memory for them.
As for Mandarin songs, To Tak Wai with YOU ARE IN MY LOVE won the Hit Mandarin Power Song award. He also won the Hit Mandarin Power Singer award. This year Metro announced Hit 12 Music Power with many new faces in music, including Fabel, Kris Law Kai Chung, JUDE, Mischa Ip Hau Lam, Alan Po (Bo Chi Lun), J.Arie, Angela Hui Ching Wan, Tang Siu Hau, Jocelyn Chan Ming Hin, ReVe, Merry Lamb Lamb and Sukie Shek Wing Lei.
Getting married yesterday, Shek Wing Lei was unable to accept the 12 Music Power award in person but sent a video. She thanked Metro for giving her an award on her special day.
Starting the show for Metro, Nancy Sit Ka Yin last year appeared with a coronation robe. This year she was dressed in deep blue. Host Ricky Fan Chun Fung joked that she was celebrating Halloween. When the band Dear Jane performed on the stage, guitarist Howie had guitar problems and made no sound. Chan Pak Yu, Pakho Chau and others reminded him before the sound came back. Howie then asked the audience to applaud Jason and joked that his band mate Tim's wife was not in Hong Kong. He said that Tim would very soon go and look for his wife.
With two Mandarin Power awards To Tak Wai was absent but sent a video. He regretted that he could not attend but the video was cut before it finished. Sister Ka Yin joked that he had more to say. Host Fan Chun Fung said that To Tak Wai had a throat ailment. Yun Yi just recovered from her leg injury and was extra careful when she went to the stage. The crew gave her a hand when she took the stairs.
Playing a couple in HEART AND GREED 3, Michael Tong Man Lung who cheated on her in the show asked Bianca Wu Lam if she would forgive him. Wu Lam joked that he had to let her feel his chest before she would! She then stuck out her hand and felt Tong's chest. This year's new comer awards as last year were all female singers. They went to Sophy Wong Ka Yi, Emily Chun Hing Man and Cherry Ngan Cheuk Ling.
2017 METRO HIT AWARDS
HIT SONGS
WHEN DID YOU START NOT LOVING ME (Joyce Cheng)
DOMINATING LOVE SONG (Jason Chan Pak Yu)
FALL IN LOVE IN A MOMENT (C AllStar)
SMALL BROKEN STEPS (Sherman Chung)
EARLIER RECORDED (Deep Ng)
UNKNOWINGLY (Justin Lo)
HEAVENLY NET (Pakho Chau)
JOURENY OF WONDER (Alfred Hui)
NATURAL ENEMY (Janice Vidal)
SUDDENLY A LIFETIME (Ivana Wong)
HIT SINGER OF THE YEAR:
Hacken Lee
HIT AIRPLAY INDEX:
Hacken Lee
HIT PERFORMANCE:
LOST SOUL CHRONICLE (Hacken Lee)
HIT RECORD:
THE DRUG CALLED MUSIC (Justin Lo)
HIT MALE SINGER:
Alfred Hui, Jason Chan, Pakho Chau
HIT FEMALE SINGER:
Janice Vidal, Joyce Cheng, Ivana Wong
HIT BAND:
RubberBand, Dear Jane, Supper Moment
HIT GROUP:
C AllStar, Super Girls
HIT CREATIVE SINGER:
Justin Lo, Phil Lam, Ivana Wong
HIT MANDARIN POWER SINGER:
Alex To
HIT MANDARIN POWER SONG:
YOU ARE IN MY LOVE (Alex To)
HIT EXCELLENT PERFORMANCE SINGER:
Jason Chan, Janice Vidal
HIT DUET:
ACTUALLY ONLY BECAUSE DEEPLY IN LOVE (James Ng and JW)
VINYL (Hacken and Number 6@RubberBand)
HIT SONG WRITING:
HEARTBROKEN TO TRANSFORMATION (James Ng/Cousin Fung)
HIT LYRICS:
WORK SO HARD FOR WHAT (Fama)
HIT SONG ARRANGEMENT:
PERHAPS I WON'T LIVE ONE MORE YEAR (Dear Jane)
HIT PRODUCER:
HEAVENLY NET (Ho Jik To/Chow Shek Han)
HIT IMPROVEMENT SINGER:
Ken Hung, Sherman Chung, James Ng, Terence Siufay, Michael Lai Hiu Yeung
HIT 12 MUSIC POWER:
Fabel, Kris Law, Jude, Mischa Ip, Alan Po, J.Arie, Angela Hui, Tang Siu Hau, Jocelyn Chan, ReVe, Merry Lamb Lamb, Sukie Shek Wing Lei
HIT NEW COMER:
Sophy Wong, Emily Chun, Cherry Ngan
HIT INDEPENDENT MUSICIAN/BAND:
Cynthia Wong, ToNick, Serrini