Sarah Song is more popular than the TVB Anniversary Award nominees
Wong Mei Ki
courtesy of on.cc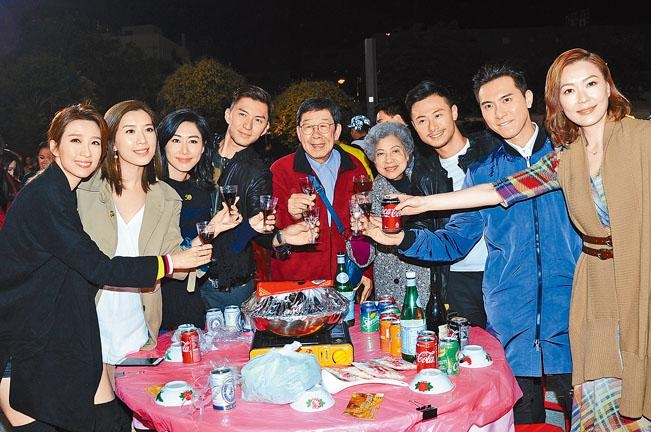 courtesy of singtao.com
Nancy Sit and Liza Wang would happily to enjoy the basin banquet with the colleagues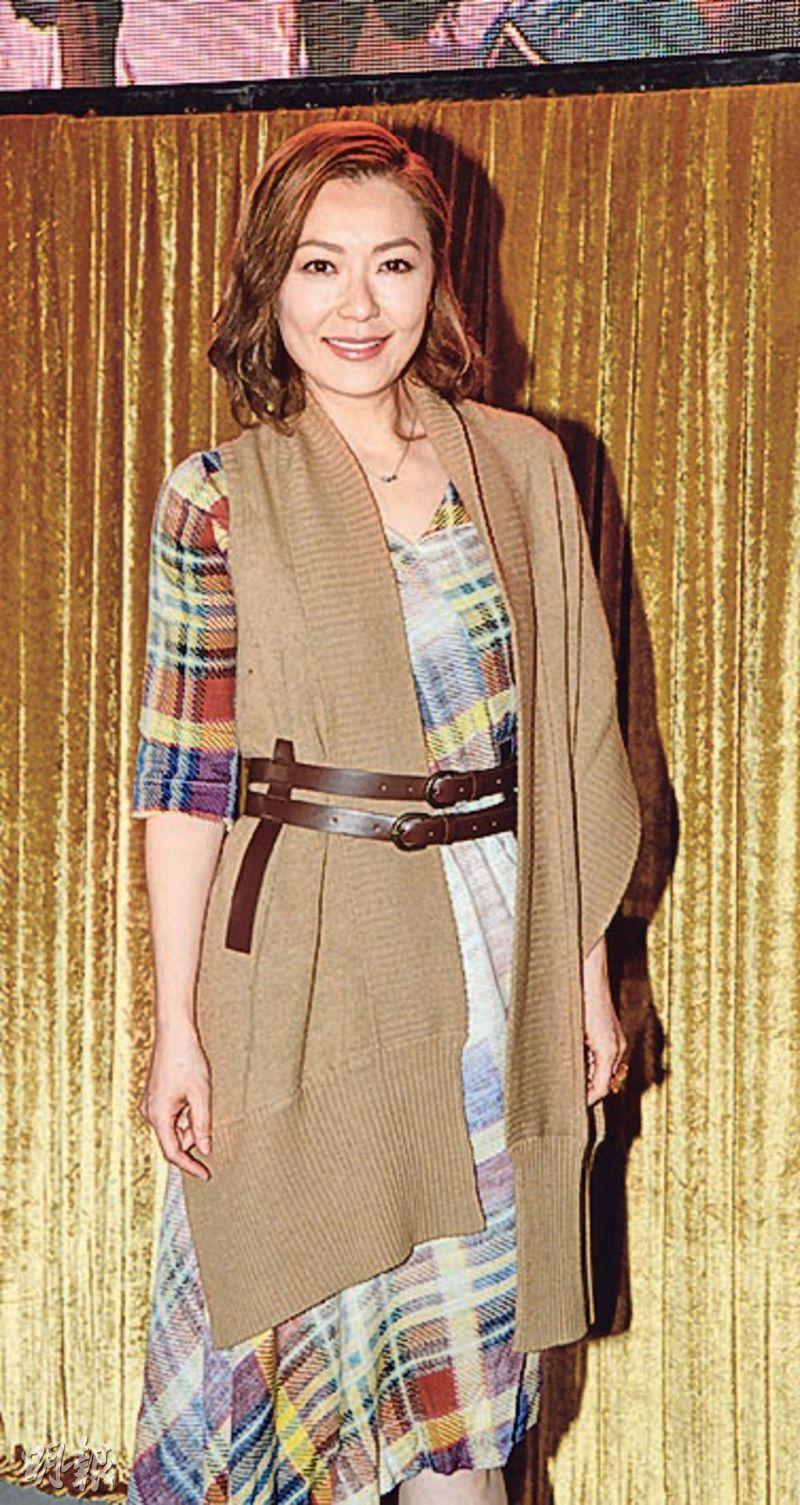 Kristal Tin would like to win Best Actress again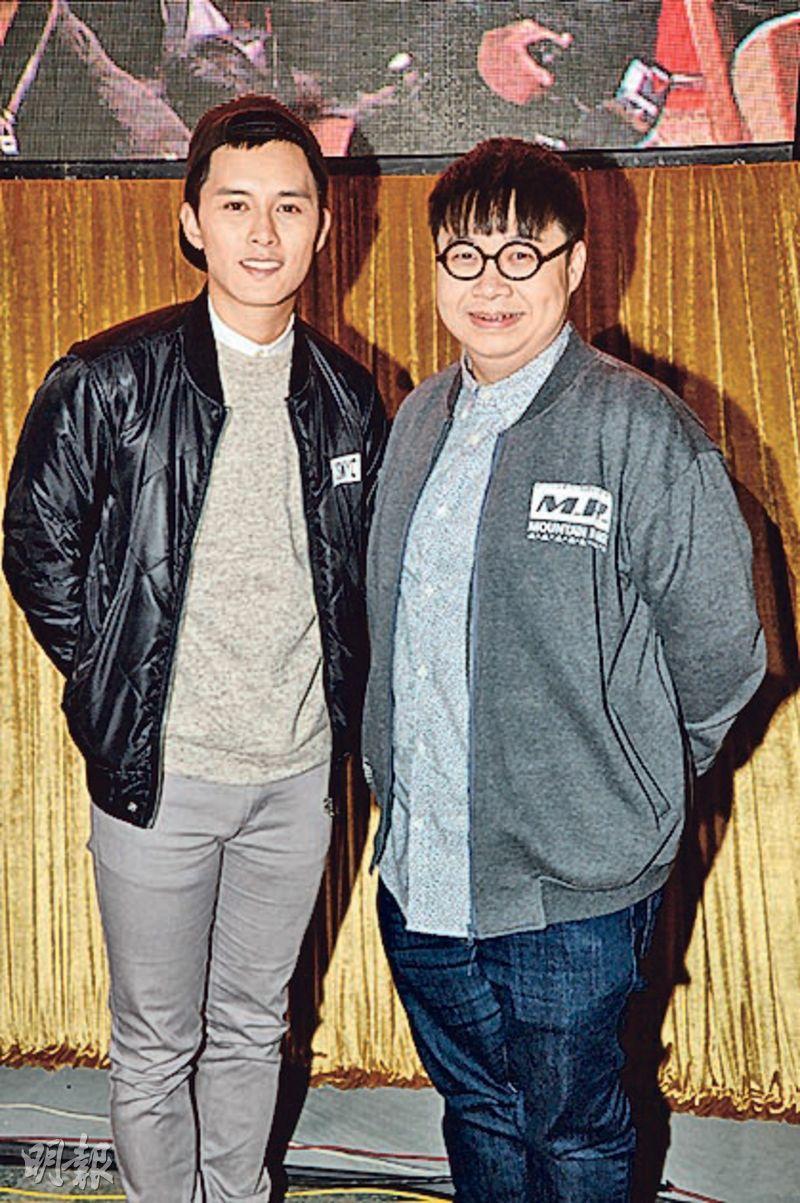 Matthew Ho sees Anthony Ho as the Best Supporting Actor favorite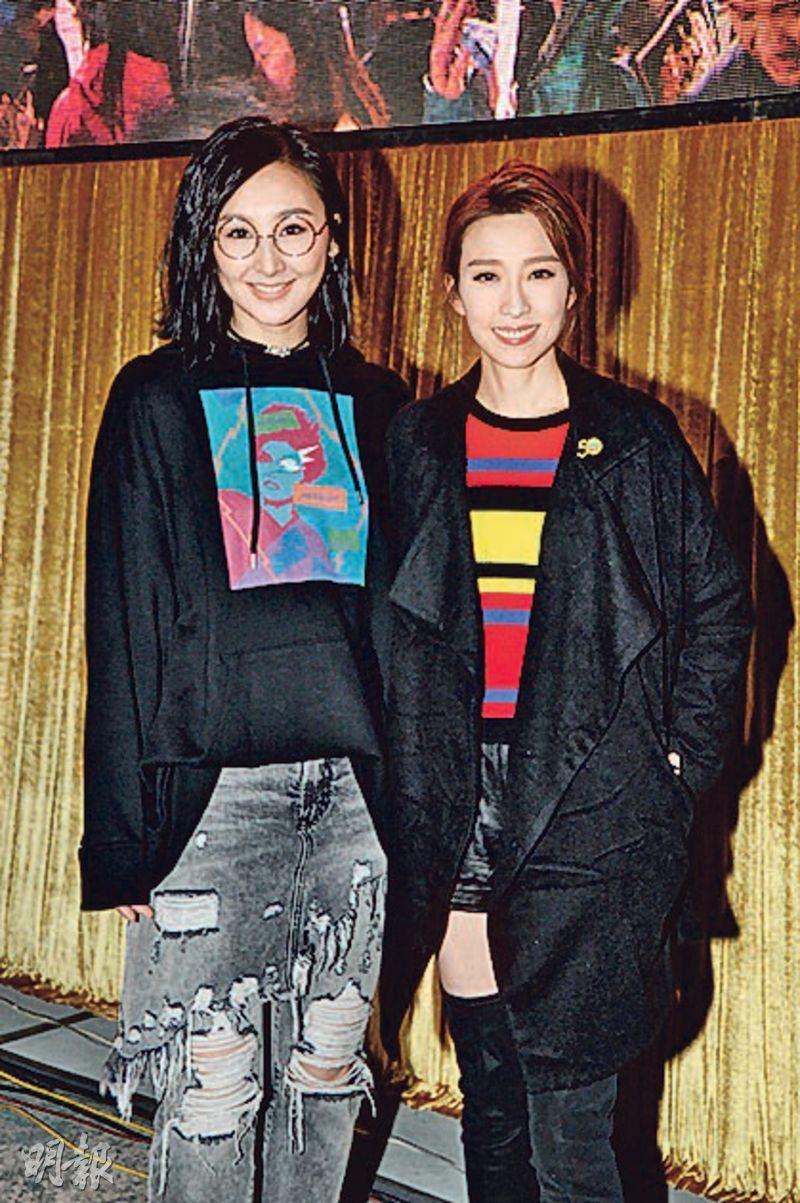 Samantha Ko and Eileen Yiu compete for Best Supporting Actress
courtesy of mingpao.com
TVB employee party 2017 took place last night at the Television City Studo 1 parking lot with 196 tables of basin banquet. Around 300 artists participated. Boss Chan Kwok Keung, CEO Lee Bo On, general manager Cheng Sin Keung, artists Liza Wang Ming Chuen, Nancy Sit Ka Yin, Nancy Wu Ting Yan, Kristal Tin Yui Nei, Samantha Ko Hoi Ning, Matthew Ho Kwong Pui, Eileen Yiu Chi Ling and Anthony Ho Yuen Tung attended. Before the banquet began, Lee Bo On spoke about the difficulty of the current television industry operating environment, hoped that the colleagues would keep working hard and programs to continue to innovate. Then boss Chan Kwok Keung led the executives with a toast to almost 2,000 current TVB artists. Because this year was the TVB 50th anniversary, Chan Kwok Keung paid out of his own pocket for TVB 50th anniversary badges for each employee.
Tin Yui Nei with DESTINATION NOWHERE was nominated for the TVB Anniversary Awards for Best Actress along with her former ATV colleagues Nina Paw Hee Ching and Elena Kong Mei Yi. Speaking of the rise of the ATV gang, Ah Tin said, "It's not rise, actors aren't in gangs. The most important is for the audience to like the results, everyone has a heart for acting!" She also said that both Sister Bau and Kong Mei Yi were actresses she respected very much, she has always liked to watch their acting very much. However Ah Tin was full of confidence in herself, mainly DESTINATION NOWHERE brought a good character to her performing art career. It was very hard to play as well, as she needed some time after the shoot to be able to leave it. Thus she could not help but praise herself for how great she did.
Yiu Chi Ling with THE UNHOLY ALLIANCE earlier already won the Best Supporting Actress in Malaysia. This time she was nominated again. She admitted that she had certain confidence, but she felt that whether she would win or not she has already performed well. The show's character brought her a lot of good harvest so she would face it ordinarily. In particular this time the competition would be strong with Kong Mei Yi and Ko Hoi Ning. Chi Ling also said that she would like for her UNHOLY ALLIANCE co-star Joel Chan Shan Chung to be able to win with her, which would be the happiest occasion.
Ko Hoi Ning with MY UNFAIR LADY was nominated for Best Supporting Actress. She too would face it normally. Ko Ling remembered that the shoot was very stressful, luckily Frankie Lam Man Lung and the producer took time to go over the script and chat with her outside the shoot and relieved her stress. After the show she also felt she grew, thus whether she won or not it did not matter. However of course she would be happy with an award. Would she flirt with her colleagues for a vote? Ko Ling said, "Probably not. Flirting isn't my strong suit. Thank you everyone for liking this character. I hope to show everyone another side of me, and that I can act. Then I would be happy!"
Ho Yuen Tung with THE EXORCIST'S METER was nominated for Best Supporting Actor. This time he was seen as the favorite. He said that when he heard the news he was surprised and thought that he was the target of a prank program. He did not truly believe it until he got the call. He immediately called his co-star Kenneth Ma Kwok Ming. Ho Yuen Tung admitted that he had no award show experience. His fellow Best Supporting Actor nominee Ho Kwong Pui cheered him on and praised him as the top favorite. Ho Yuen Tung said, "This year's competition would be fierce, I treat the nomination as a victory in itself. Starting now I would begin the election activities and start to campaign for votes in the district!" He also said that earlier he did an interview with Carol Cheng Yui Ling and received her encouragement as she told him not to be afraid if he was nominated. If he got it just accept it first. He even joked that he would wear white underwear to the award show.
Ho Kwong Pui with A GENERAL, A SCHOLAR AND A EUNUCH received a Best Supporting Actor nomination. He said that Best Actor and Best Actress had 20 nominations each, but Best Supporting Actor had as many as 25. That proved that the category had many good actors. He did not have a lot of confidence in himself. He would vote for Hubert Wu Hung Kwan. He joked that because Ho Yuen Tung already had too many votes, he wanted to help other colleagues.