Michelle Wai
courtesy of on.cc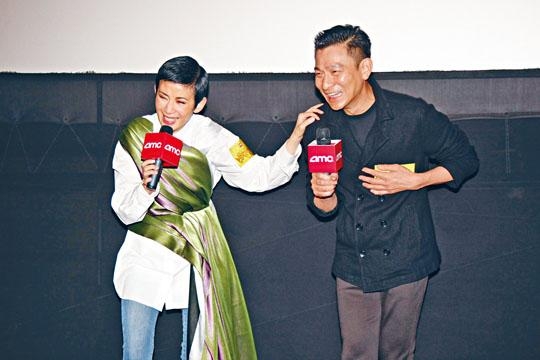 courtesy of singtao.com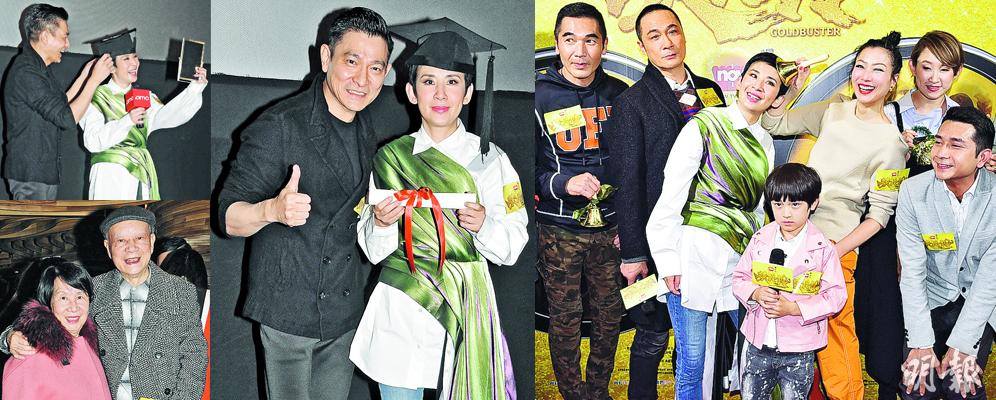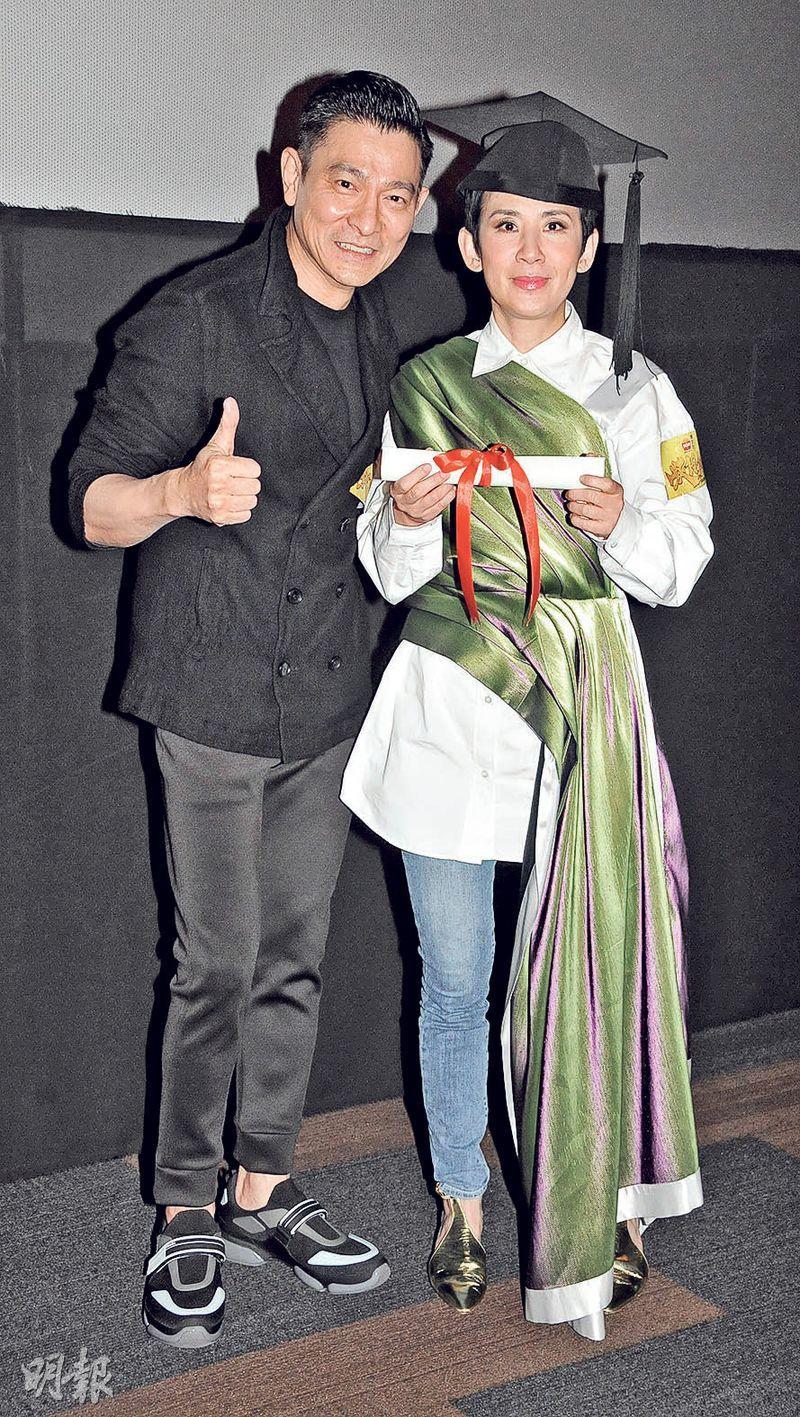 Surprise guest Andy Lau moves Sandra Ng to tears
"Dr. Andy Lau" presents the cap and Hong Kong Directors' Academy diploma
Ha Chun Chau attends his daughter's premiere with his wife
Sandra Ng's brother Ng Kwan Cheung and his girlfriend Elena Kong
Fama, Alex Fong Chung Shun, Francis Ng, Sandra Ng, Sammi Cheng, Ivana Wong
courtesy of mingpao.com
Sandra Ng Kwan Yu's directing debut GOLDBUSTER (YIU LING LING) two nights ago held its premiere. Leads Francis Ng Chun Yu, Alex Fong Chung Shun both appeared. Kwan Yu's father Ha Chun Yu and his wife, brother Ng Kwan Cheung and his girlfriend Elena Kong Mei Yee, Fama, Margie Tsang Wa Sin, Catherine Chau Ka Yi and Ivana Wong Yuen Chi also attended. Kwan Yu's friend Sammi Cheng Sau Man also showed her support. The new honorary doctorate Andy Lau Tak Wa even made a surprise appearance and put the cap on Kwan Yu. She was very moved.
Lau Tak Wa's surprise appearance made the audience beyond excited. He presented a diploma to Ng Kwan Yu and put a cap on her head to congratulate her on becoming a director. Kwan Yu revealed that earlier she received "Dr. Lau"'s text message. "He said that he would support me at the premiere. I was very happy after finding out, so moved that I cried. This text message of him truly was a life saving call, because where I ran to the Mainland, even I had no idea where I was."
Wa Jai said that Kwan Yu became a director before he did. He said that he still had this directing dream. Kwan Yu said, "I don't want to make life more difficult for myself, only that women at this age wouldn't get any film offer. Men are different. They can keep working, defusing bombs or action scenes." Wa Jai encouraged Kwan Yu to continue her road. Although she would run into setback and most of the time she had to face it alone, she still had husband Peter Chan Ho Sun by her side. Kwan Yu was getting teary eyed and said that she understood very well. Finally Kwan Yu jokingly asked if Wa Jai has recovered from his back injury. "Is it better? Now are you 'great' everyday?" Wa Jai said, "It's better, but I haven't 'tried it' yet. I will tell you after I will."
Before the premiere Kwan Yu said that she has always wanted to make a film with horror and comedy elements. The support from friends everywhere was rare. How would she repay the two lead actors Fong Chung Shun and Ng Chun Yu? She said, "Speak up if you need anything, in this business we know love and loyalty." She also said that during the shoot the script was constantly changed, leaving actors completely helpless. She said "Trust me" the most, and she needed their trust to be able to finish the film.
Kwan Yu reportedly gave her parents no limit credit cards. She said, "I have always given them but they wouldn't use it. I said that since the money was hard earned, you should just spend at will. In the end I never had to pay the card bill. They would only use their own money. I suspect that he truly won the lottery several times!" Kwan Yu supposedly was worth 300 million. She explained that most of it was invested on film. "Actually I haven't put any money in my pocket for three years. I didn't get a cent from several movies, so I hope the new film would be a hit. Then I would be worth several hundred millions more."