Stephy Tang scares off a flasher
Lily Ho
courtesy of on.cc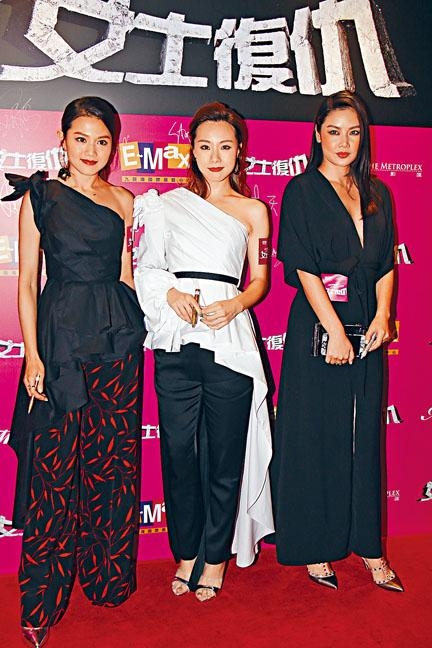 courtesy of singtao.com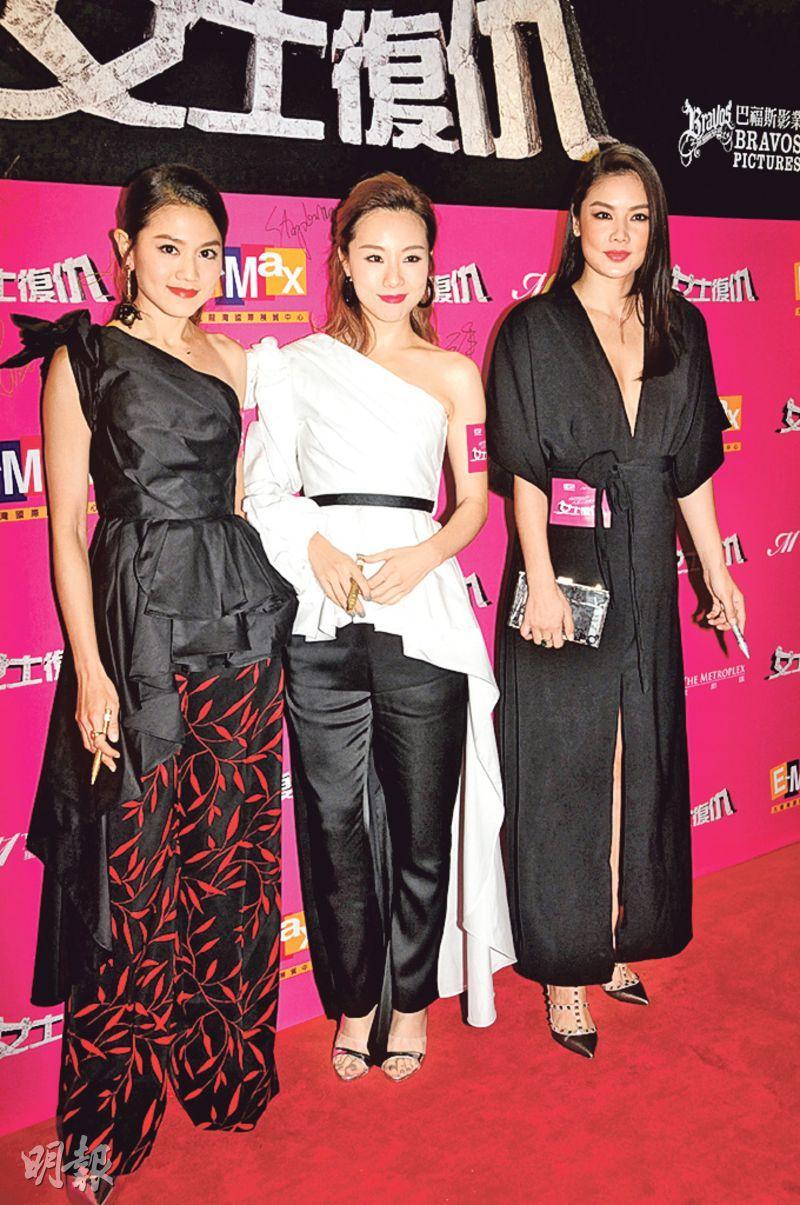 courtesy of mingpao.com
Stephy Tang Lai Yun, Chrissie Chau Sau Na and Gaile Lok two nights ago attended their film HUSBAND KILLERS (NUI JI FOOK SAU)'s premiere at Kowloon Bay. That night Stephy and Chrissie both wore shoulder baring dresses. Did they coordinate before hand? Stephy said, "No, but we are always like this. Last time at the promotion we were too. It's very exaggerated, maybe this is the bond of making movies." Chrissie also said that she was very surprised to see how well matched they were.
As for box office confidence, Stephy said that she did not dare to imagine and hoped it would be a pleasant surprise. "December has so many big films, this is a good woman movie. After making it I feel great, like I am speaking up for women. Lately there have been so many reports about women, I hope to cheer women on with this movie." Did Chrissie run into anything unpleasant when she was modeling? She said that she heard about it but she never did. She felt that for a victim to speak up it would require a lot of courage, but she hoped that everyone would pay attention and put an end to anything like it.
The newlywed Gaile lok was asked if her husband Ian came to support her? Gaile said, "No, later I will watch it with friends again. (Are you afraid that your husband would mind your sexy performance in the film?) It wasn't very sexy, normally when I work out I would wear sport bra. It's healthy sexy." As for her performance, she gave it 100 points. Because she has not made a movie in a long time, it was her first fight film and she could not read Chinese, she has already given 100%. Of course she would always have room for improvement. Did she get hurt from the fight scenes? She said, "My character always took a beating, but during the shoot I often injured the stunt team because I didn't know how to hold back."