Patrick Tse surprises Simon Yam with an arm locking toast
Vincy Chan, Sherman Chung
courtesy of on.cc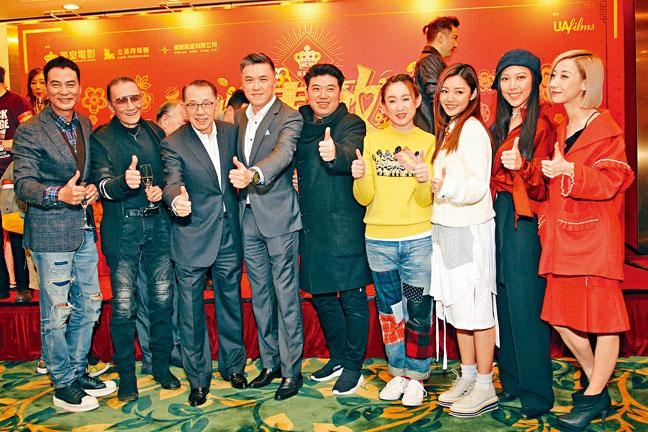 courtesy of singtao.com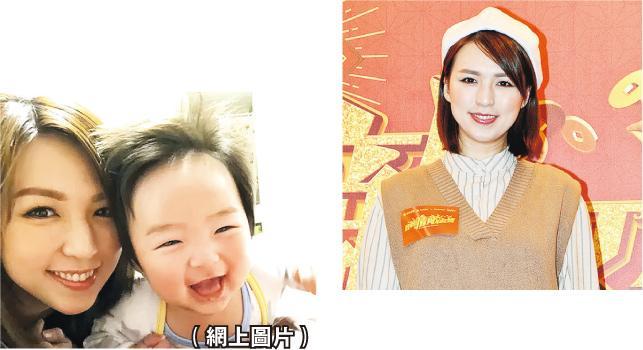 Snow Suen
courtesy of mingpao.com
The Lunar New Year film A BEAUITFUL MOMENT (NGOR DIK CHING DIK NUI SAI) production wrap banquet took place two nights ago. Director Patrick Kong (Yip Lim Sum) and actors Simon Yam Tat Wa, Michelle Wai Sze Nga, Ivana Wong Yuen Chi, Patrick Tse Yin, Snow Suen Wai Suet, Vincy Chan (Wing Yi) and Sherman Chung Shu Man were among the attendees. Boss Albert Yeung Sau Sing even host the toast. Only lead actress Carina Lau Ka Ling was working on a series in the Mainland and could not make time to attend.
Yam Tat Wa revealed that he has already planned for his family of three to have a White Christmas in Finland and would even bring a fake belly to play Santa Claus to cheer up his wife Qi Qi. However due to work he would have to leave early while his wife and daughter would continue to enjoy the vacation. Brother Wa said that working with Ka Ling again on this Lunar New Year film was very pleasant. He only learned that Ka Ling had quite a tolerance for liquor after they made two drunk scenes. He ended up having to make the movie drunk!
Wai Sze Nga played Lau Ka Ling's daughter. She said that she has liked her since she was little and this time working with her was a dream come true. Sze Nga praised Sister Ka Ling as a great beauty, playing her daughter truly was a honor. However at first she was a little scared at work because Sister Ka Ling's presence was too great. After contact she realized that she was very an attentive elder and gave herself the impression of a mother. When they worked together they could be very natural. On the other hand her four time co-star Wong Yuen Chi played a sister with the intellect of a four year old. Sze Nga said, "Yuen Chi is the most apt and the most amazing at comedy. On the set she brought everyone a lot of joy. We joked that her character was already two years smart than her normal intellect. Her comedic sense is very strong, my response was rather slow so I really had to learn from her!"
Suen Wai Suet only guest starred for a day this time, but she went to work soon after giving birth. After working at night she got the "hives". She joked that she considered herself making a sacrifice for the arts. Ah Suet said that her son was already four months old and a "big baby". He was eating more than she could handle. Because she was breastfeeding she could not lose weight. She gained over 20 pounds and hoped to start officially losing weight half a year later.