Michelle Wai steps on her own dress and Albert Yeung lends a hand
Albert Yeung, Kathy Yuen
courtesy of on.cc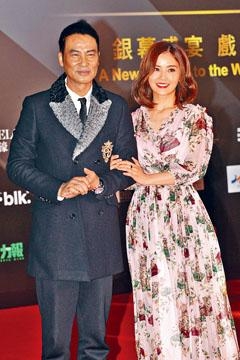 courtesy of singtao.com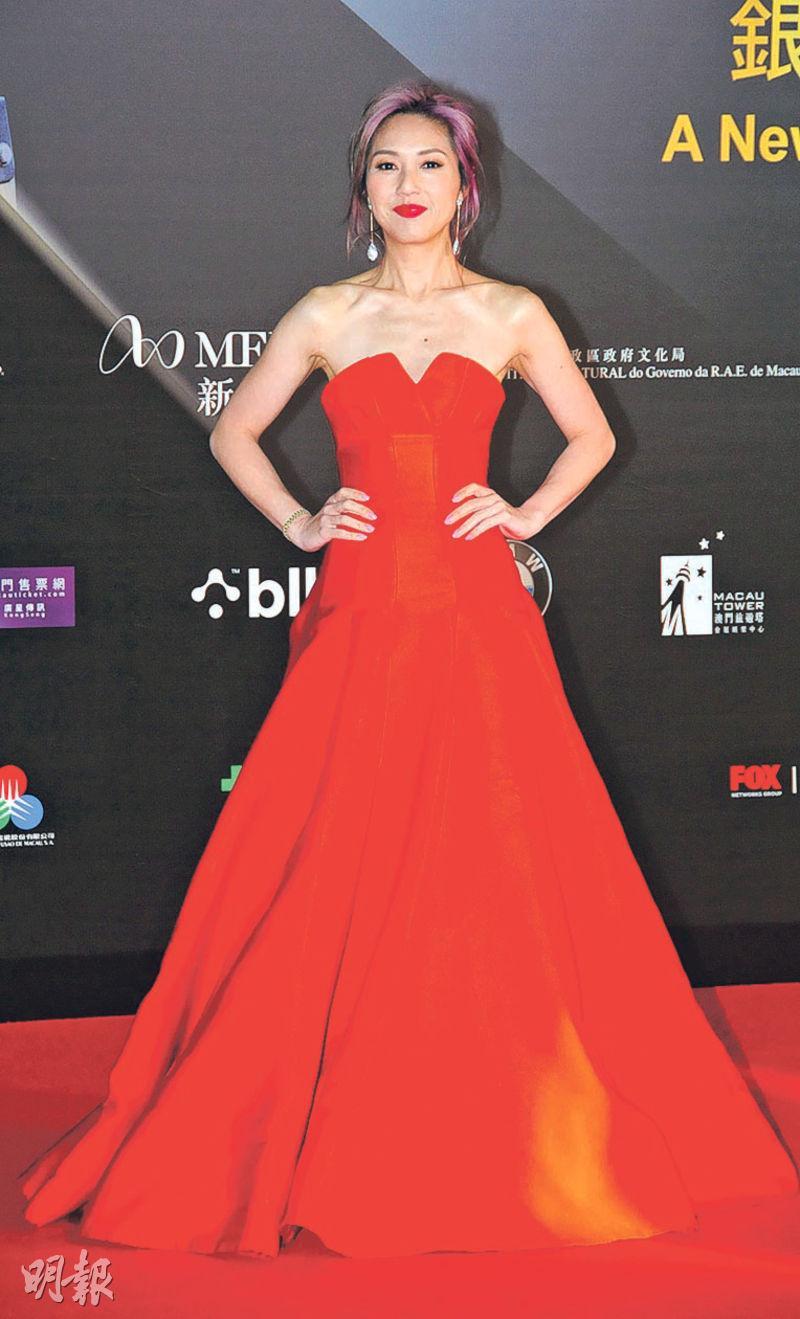 Miriam Yeung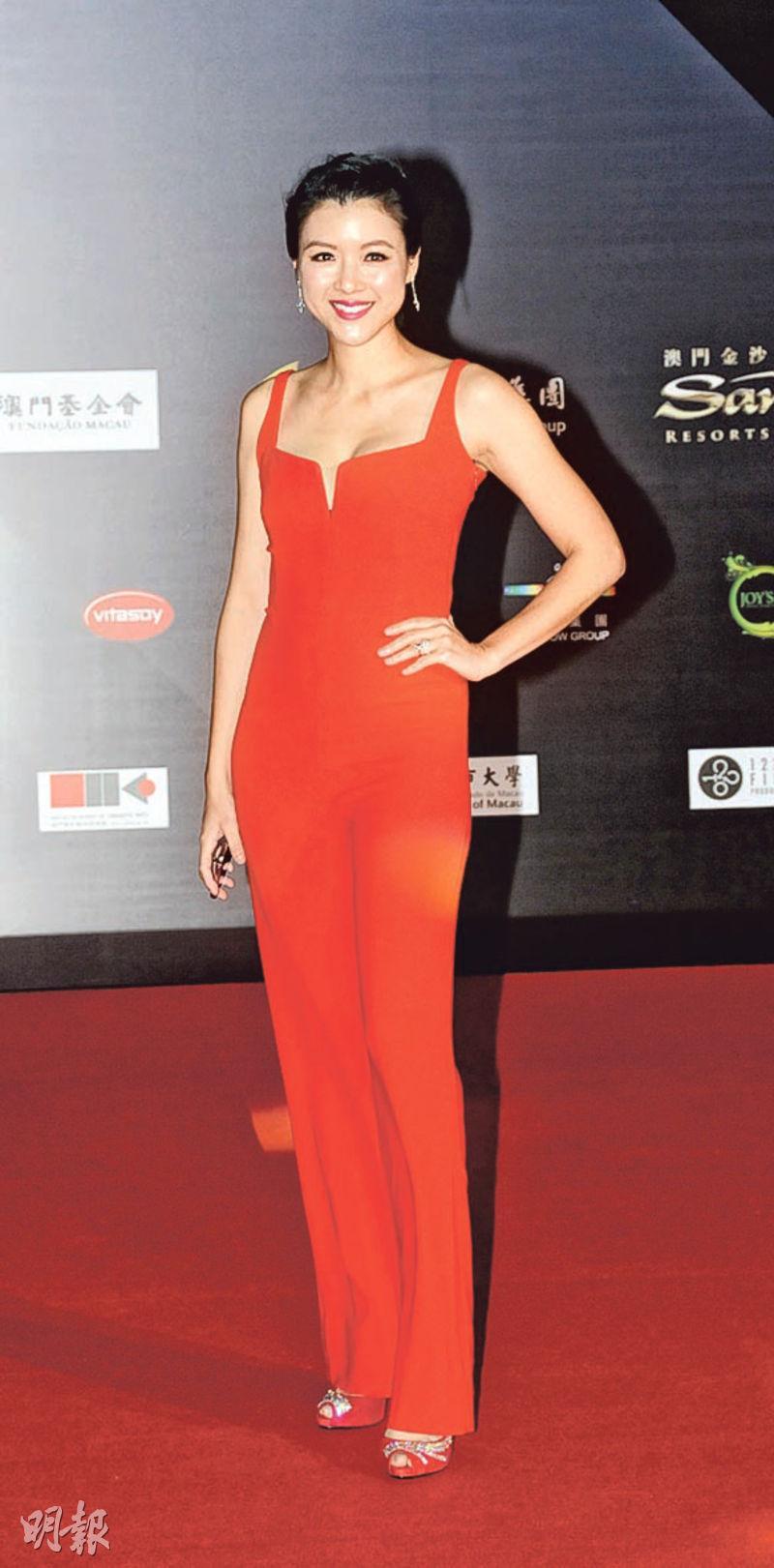 Aimee Chan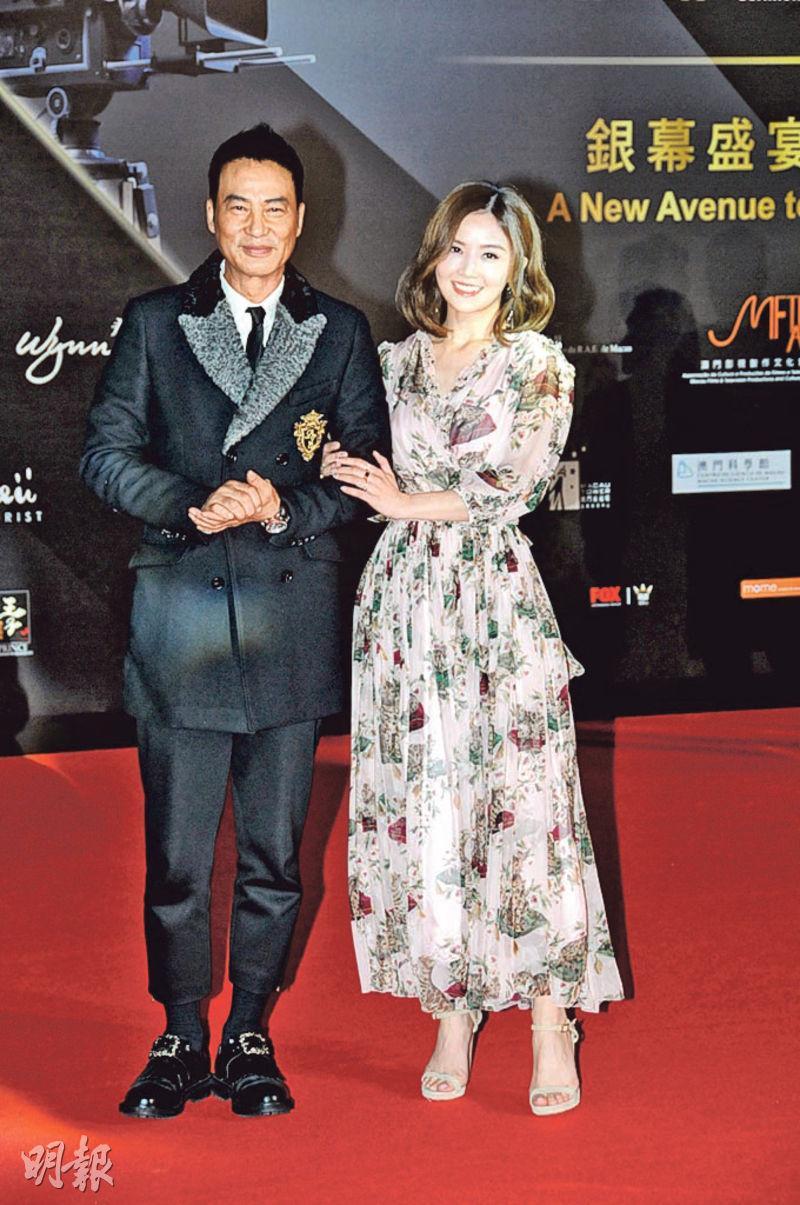 Simon Yam and Charlene Choi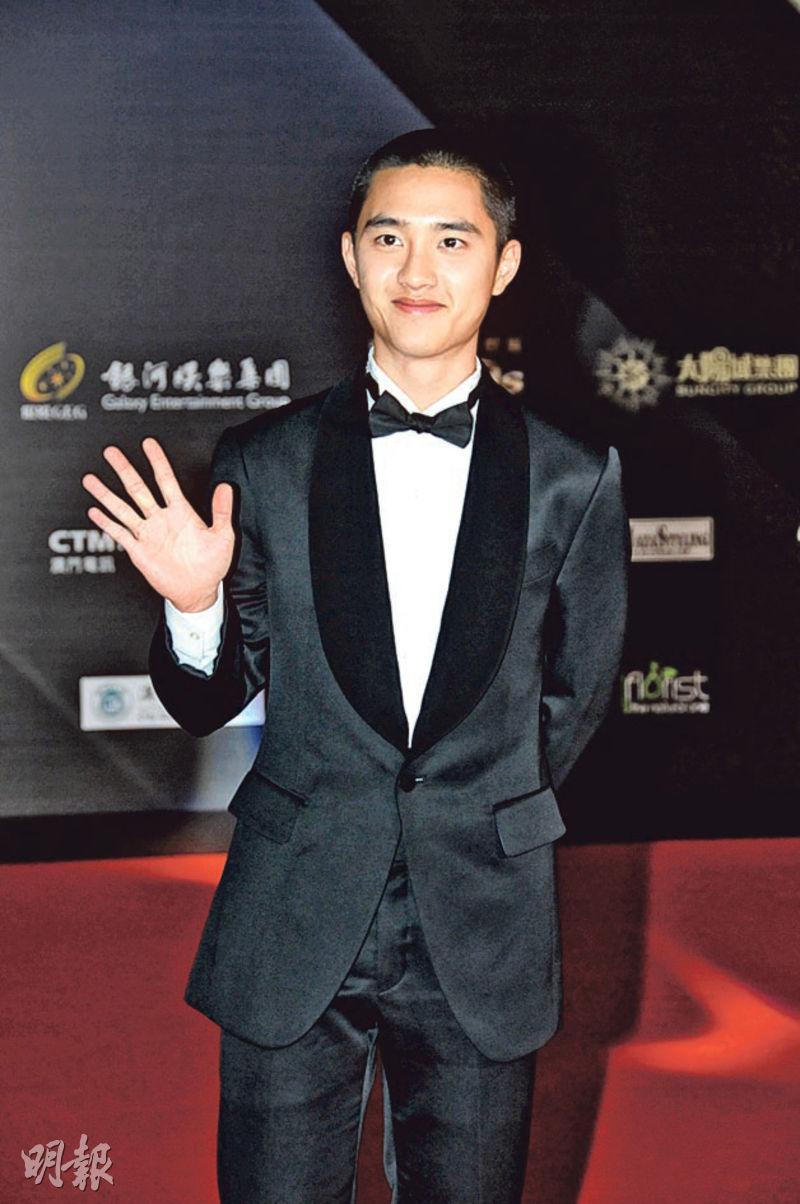 EXO member D.O.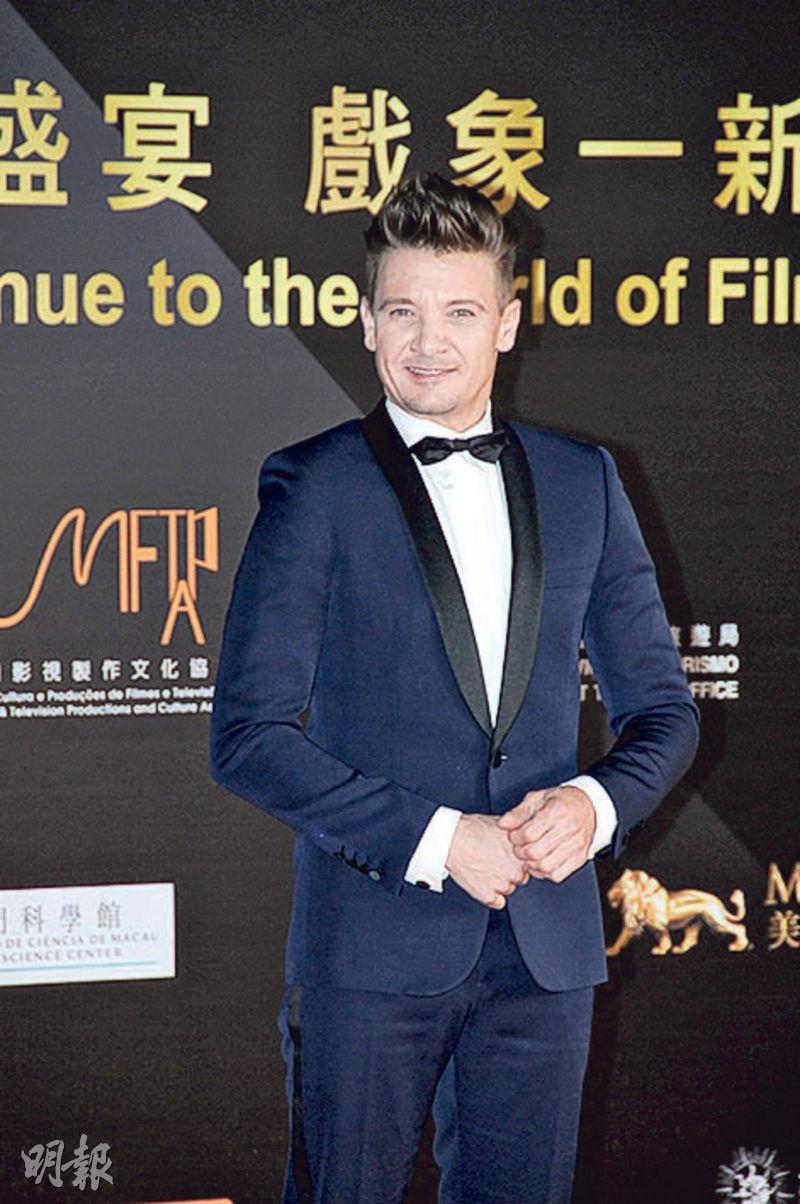 Jeremy Renner
courtesy of mingpao.com
The seven day long 2nd Macau International Film Festival last night opened at the Macau Cultural Center. The Hollywood film PADDINGTON 2 was the opening film. Three star ambassadors Jeremy Renner, rising Korean film star D.O. and Best Actress Miriam Yeung Chin Wa attended with Macau Government Tourist Office chief Maria Helena de Senna Fernandes (Man Yi Wa), jury members Joan Chen, Alvin Chau Cheok Wa, Albert Yeung Sau Sing, Charlene Choi Cheuk Yin, Simon Yam Ta Wa, Kathy Yuen (Tong Yi), Michelle Wai Sze Nga, Aimee Chan Yan Mei, Daichi Harashima, Leung Ka Yan, Tong Chun Yip, Ivana Wong Yuen Chi, hosts Carol Cheng Yui Ling and Bob Lam Sing Bun. Chin Wa said that she immediately texted her congratulation to her film co-star Shawn Yue Man Lok on his wedding.
Last year Yeung Chin Wa was the closing ceremony guest performer. This year she was the promotional ambassador. She felt her dress was a little loose as she admitted that she became thinner from working out for her concert. However she still was six pounds from her goal. She said that she still had some fat in "sneaky" places.
Speaking of LOVE OFF THE CUFF (JI MING GAU CHUN GIU) becoming this year's Hong Kong Chinese language film box office champion, Chin Wa said, "We still have a little know before knowing. I haven't counted myself but I am happy to hear this news. Both Jimmy and Cherie have happy endings!" Speaking "Jimmy" Yue Man Lok's wedding, Chin Wa said that she already texted to congratulate him right away. "I am truly happy for him, I know he has always wanted his own family and children. Now it is a new start. I hope he would properly enjoy joining the ranks of the married people!" Would Lok Jai have double happiness? Chin Wa asked, "I don't know, would they?" Reporters then asked her to text Lok Jai to ask, Chin Wa said, "As a friend I shouldn't disturb them at this moment, which would make me a party pooper. However he probably should have one soon. After the second movie I had my son. Now it's his turn to get married. I don't know who is lucky for who!"
Chan Yan Mei was excited because she came to walk the red carpet for the first film of her return, MAU YUET MAU YUT. Her husband Moses Chan Ho picked out her dress. Aimee was already much thinner from working hard on her work out and now plans to return to work fully. Thus she was almost back to her previous form. She said that she was able to work her old clothes, but now she would focus on making movies or commercials. Television series took longer and made the schedule harder to control for her family.
Aimee admitted that Chan Ho did not want their children to go into show business and turn down several reality shows. She said that their children were still small so they hoped that they would do what children would normally do first.