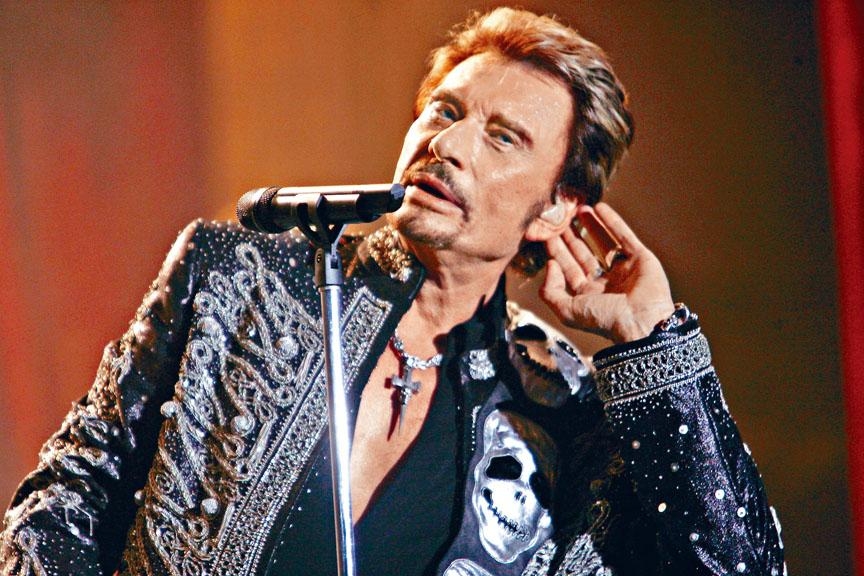 courtesy of singtao.com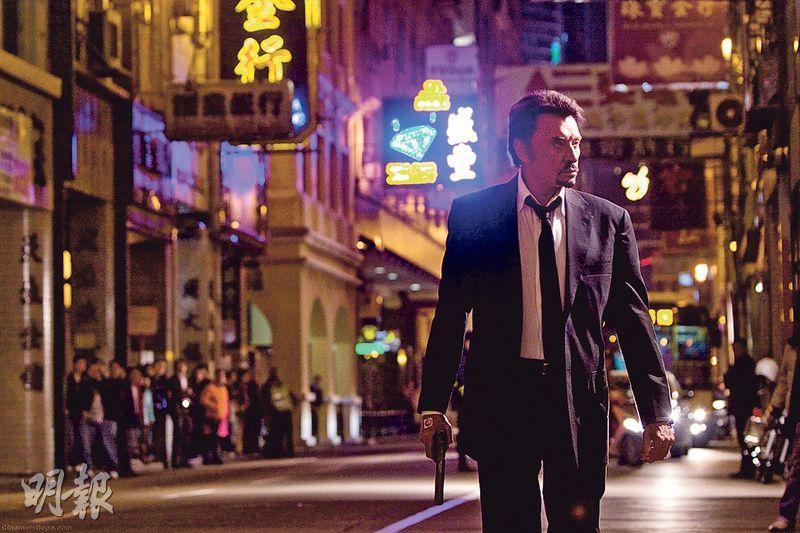 In VENGEANCE, Johnny Hallyday played a French chef whose family became victims of a mob hit. He proceeded to go to Macau alone for vengeance.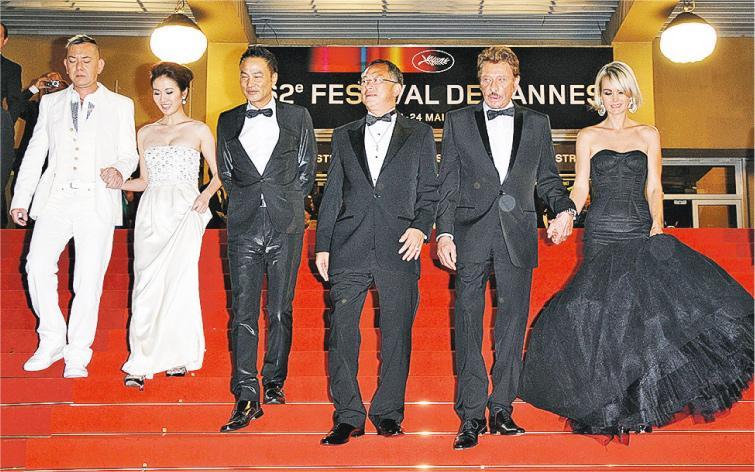 Anthony Wong, Michelle Ye, Simon Yam, Johnnie To, Johnny Hallyday and his wife attend the Cannes Film Festival with their film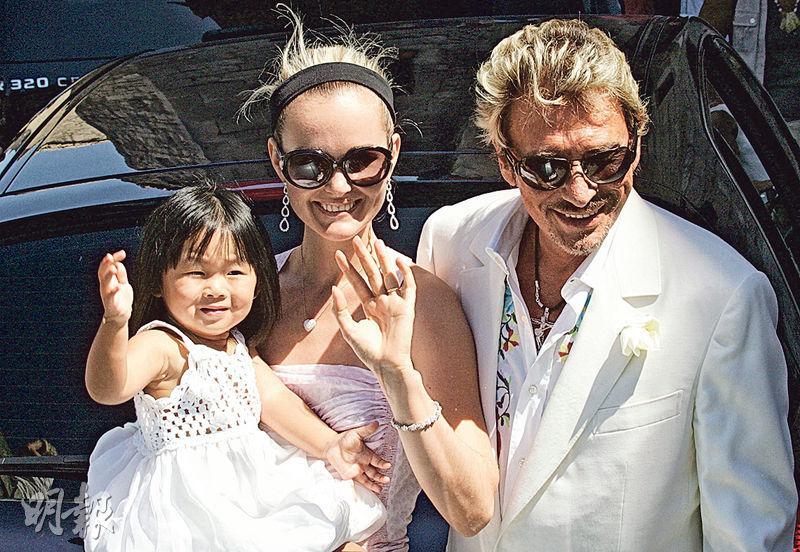 Johnny Hallyday was married 4 times, his widow Laeticia has been with him the longest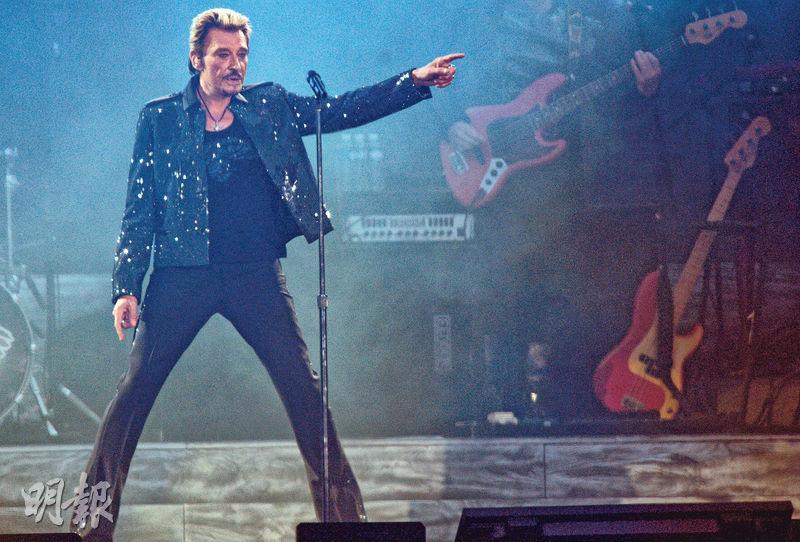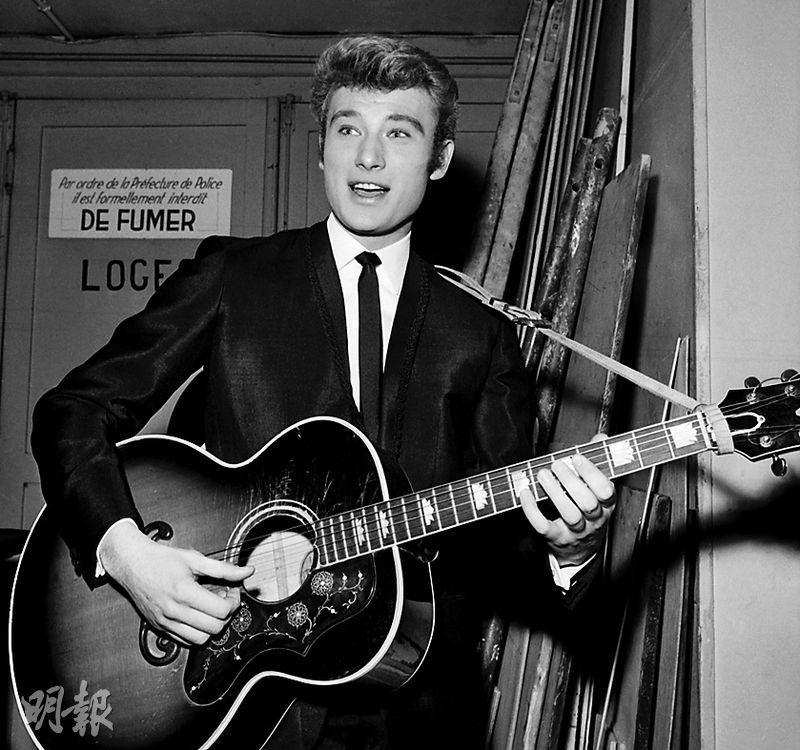 Johnny Hallyday was known as the French Elvis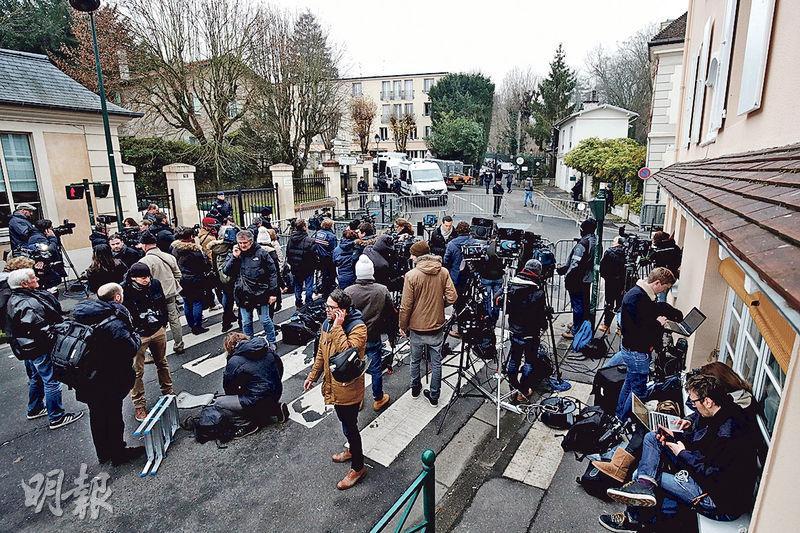 Fans gather outside Johnny Hallyday's home after the news hits
courtesy of mingpao.com
Known as the "French Elvis", rock singer Johnny Hallyday yesterday passed away at age 74 from cancer. His widow Laeticia issued a statement, "Johnny has already left us. As I am writing this I still cannot believe it, unfortunately this is true. He is no longer with us." Johnny performed in the Hong Kong film VENGEANCE, both director Johnnie To Kei Fung and co-star Simon Yam Ta Wa expressed their sorrow and condolences upon learning the news of his death.
Reportedly Johnny Hallyday had colo-rectal cancer in 2009 and had surgery in Paris. In recent year he also had lung cancer and frequently went in and out of hospitals. Unfortunately he finally succumbed to cancer. Johnny was originally named Jean-Philippe Smet. When he was still an infant his parents abandoned him and he was raised by his relatives. In the late 1950s he joined the music scene. Because he covered a lot of Elvis Presley's songs and he liked to wear leather pants, he was known as the "French Elvis". In the late 1950s he also met French diva Edith Piaf and became her loyal fan. They also began a friendship.
Johnny in his half a century long career influenced several generations of French music. He performed over 50 concert tours and had over 28 million attendees. His record sales even went over 110 million copies. Johnny was a household name in France as fans all called me "My Johnny"; but in non French speaking countries he was relatively unknown.
Aside from singing, Johnny also performed in many French films and television work. To Hong Kong people, the most memorable was the Johnnie To Kei Fung directed 2009 Hong Kong film VENGEANCE. Johnny played a French chef Francis Costello, whose daughter and grandson were killed by the mob in Macau. He went alone overseas and hired hitmen like Anthony Wong Chau Sun and Lam Suet to assist in his vengeance.
VENGEANCE director To Kei Fung expressed sorrow upon learning the news. "I am working in the Mainland. I just learned from media friends about Johnny Hallyday's passing and am very saddened! Johnny Hallyday made great achievements in music and art. It was my honor to have worked with this superstar, I wish him a safe journey!"
VENGEANCE's other star Yam Tat Wa also expressed his grief as he praised Johnny for his humor and professionalism. He hoped that his influence in music would continue on.