courtesy of on.cc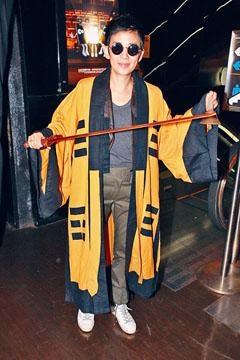 courtesy of singtao.com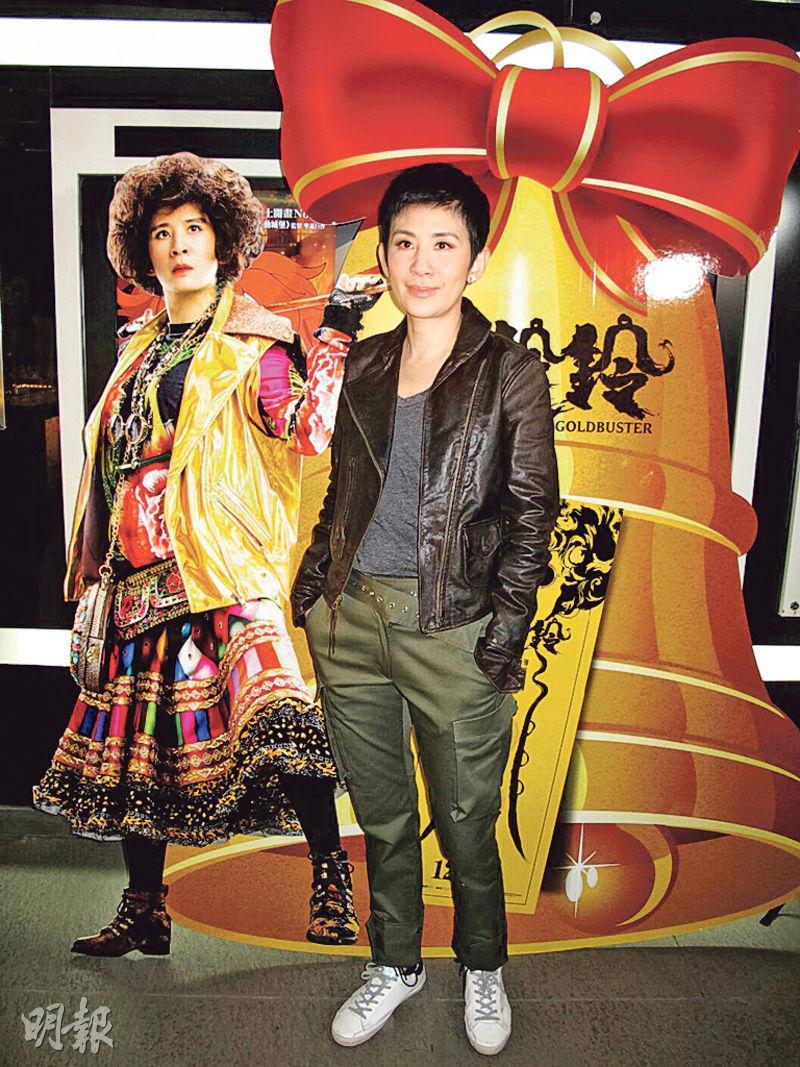 Sandra Ng
courtesy of mingpao.com
Sandra Ng Kwan Yu yesterday attended the audience appreciation event at a Mongkok cinema for her directing debut GOLDBUSTER (YIU LING LING). Kwan Yu said, "The movie made over 200 million at the Mainland box office, but not so good at the Hong Kong box office. So I have to promote." She also said that she was not disappointed. She already felt very lucky about the Mainland box office success.
To promote the new film, Kwan Yu revealed that she has gone to a dozen Mainland cities for two weeks straight and over 100 cinemas. She often forgot where she lay her head down. Hong Kong would be the final stop. Due to all the traveling she did not feel well. Later she would rest.
Speaking of the box office, Kwan Yu said that the film made over 200 million in the Mainland but not as well in Hong Kong. Everyone might feel that was normal, perhaps due to fewer cinema circuits and a lot of blockbuster releases. She could only do as much as she could. Would she not arrange for a major slot release next time? Kwan Yu said, "Originally I plan for a Ghost Festival release but I couldn't finish it in time. Maybe everyone was used to watching foreign films at Christmas and Hong Kong films at Lunar New Year. It's fate and luck, you can't say for sure. (Are you disappointed?) No because the Mainland opening box office was great. As a 'Chicken Little' director I already feel very lucky, OK, I passed."
As for her second film, she said that she would have to rest a little first. She had to wait for inspiration and keep an eye on the market. Did her daughter act up because she was busy with work? She said, "I told her 'Mommy would be with you after today.' She rolled her eye and said, 'Today is the last day'. (Her wit is quicker than yours?) I hope so, because Ma's quick wit is starting to slow."
Kwan Yu yesterday gave everyone blessing yesterday at the movies as her character Sister Ling. She said, "The audience is very passionate and very pleased, only my daughter feels that my character isn't ugly enough. I am a great beauty, next time I will tell her to play it. She can play ugly herself, but her acting is......ha ha."