Mak Cheung Ching, Law Kar Ying, Michelle Wai, Angie Shum
courtesy of on.cc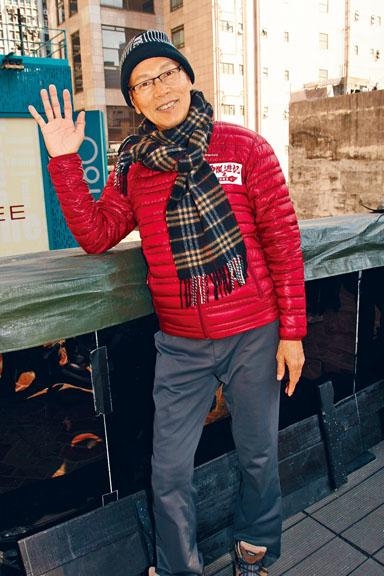 courtesy of singtao.com
Law Kar Ying will visit Macau with Liza Wang
Michelle Wai says the performance will not require her to be sexy
courtesy of mingpao.com
Law Kar Ying, Michelle Wai Sze Nga and Ken Wong Tak Bun yesterday attended he film SAI FONG YAU GEI ji TONG JUNG CHAI CHOR GAI (WESTERN LIE JOURNEY CHRONICLE: TANG MONK CROSSES THE LINE) production start. Brother Kar Ying said tha this time he played an over the hill mob boss Tong Sam Gor. He will not need to sing or use foul language, only reciting poems. He also revealed that although he will have to work on the film, he will have Christmas and Lunar New Year off. Thus he has already arranged for him and his wife Liza Wang Ming Chuen to play slot machines on vacation in Macau.
Wai Sze Nga said that this year she made 12 films. She felt that working with Brother Kar Ying to end the year was perfect. She revealed that in the film she played the villain Spider Spirit. Would she need to seduce Brother Kar Ying? Wai Sze Nga said taht the director has arranged for her to play innocent and nice to attract Brother Kar Ying. She also revealed that Brother Kar Ying had nagging lines that made her kept laughing.
Playing a past his prime mobster, Wong Tak Bun said that he did not have to show off his muscles. However he would work out for his 20 show play later. He would with Bobby Auyeung Chun Wa, Joey Meng Yi Man, Jade Leung Jung and others.
Angie Shum Yat Ka played a mistress in the film. This was her sexiest performance yet. She also said that she and Deon Cheung Chung Chi would have a funny bed scene.