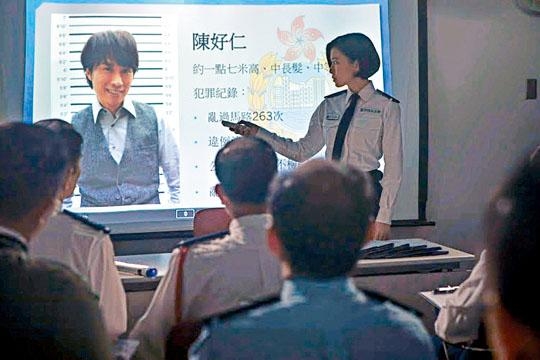 courtesy of singtao.com
Charmaine Sheh slaps Dayo Wong
Dayo Wong is hung upside down at the pier
courtesy of on.cc
The Dayo Wong Tze Wa and Charmaine Sheh Sze Man starred Lunar New Year comedy AGENT MR. CHAN (DUNG DUK DUT GUNG) yesterday released its first official trailer. Although Tze Wa appeared with his back to the camera, then lived it up at the casino with a group of sexy beauties with the strongest shade of 007, soon he "fell into the dragnet" of the "bureau chief" Sheh Sze Man's order. He was not only all wet and hung upside down at the pier, Ah Sheh even slapped the light out of him!
Setting off spark at their TVB series YOU'RE HIRED, Ah Sheh and Tze Wa this time also had a forced wedding scene. In it Ah Sheh with messy hair and red eyes asked Tze Wa, "In other words we are not getting married?" Tze Wa immediately gave his golden reply, "If the world won't have peace a day, personal relationship for me is no way."
Soon after the trailer was released, Tze Wa posted it on his social media and shot a video to ask for it to be spread around the internet. He said that this was the official trailer. In response to the earlier leaked video, "That one was fake! We aren't so sloppy."