Stephy Tang hopes that the audience can see her focus
courtesy of on.cc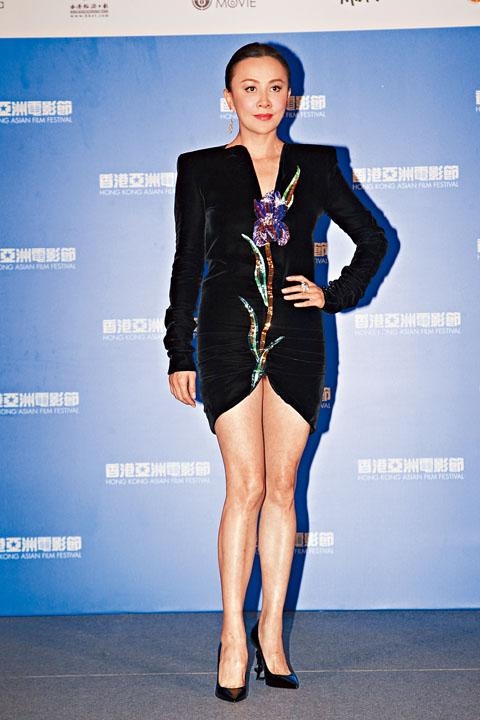 courtesy of singtao.com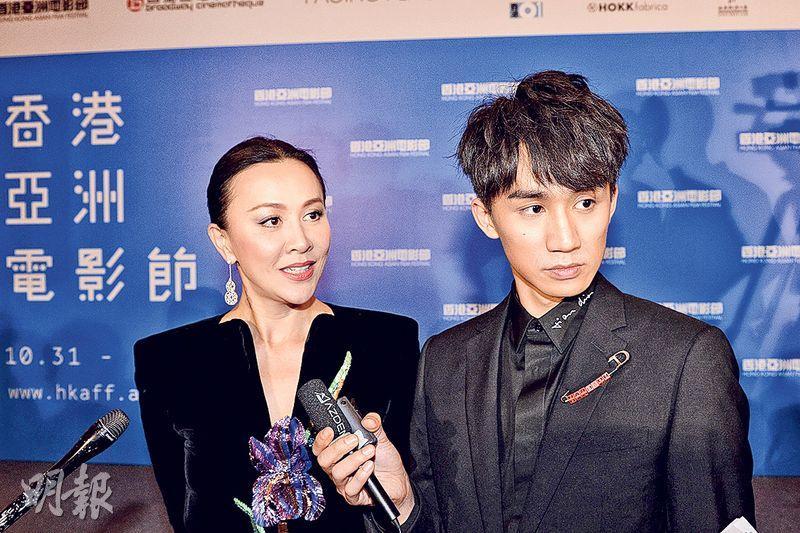 Carina Lau reveals that Ng Siu Hin would remain in character for awhile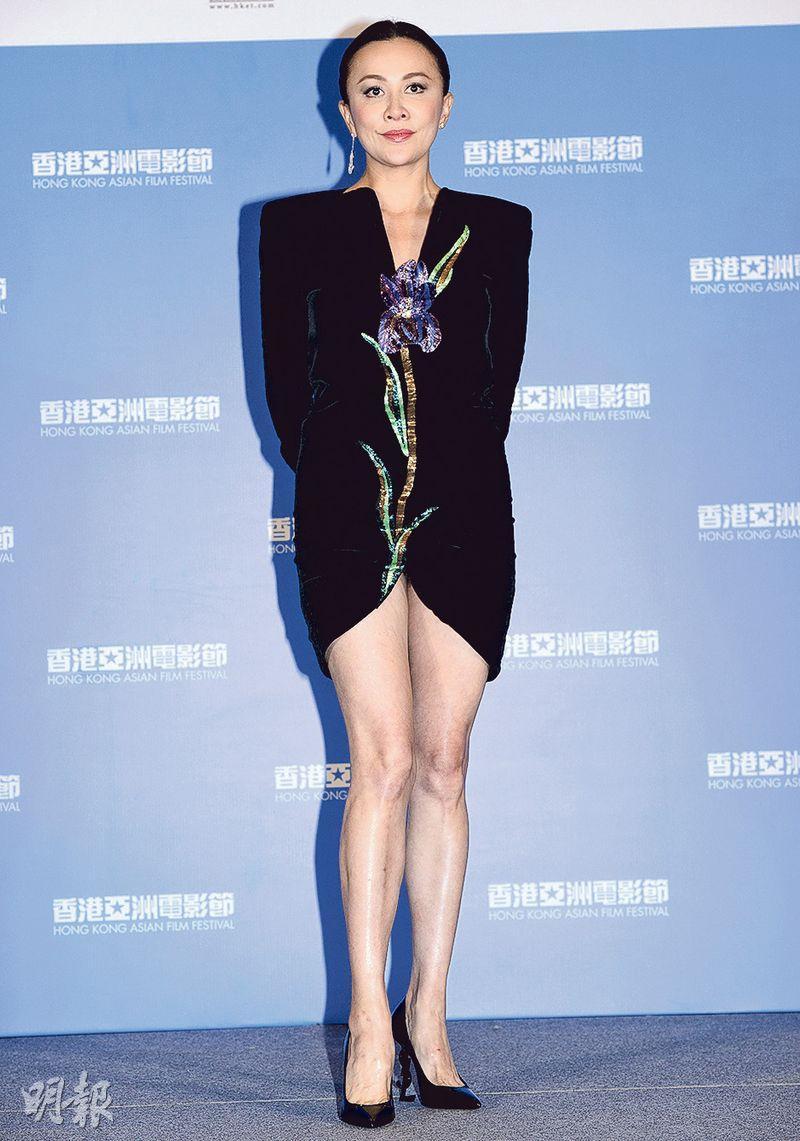 Carina Lau does not dare to grade her film
Stephy Tang wants to see the Hong Kong audience's response to her new film
courtesy of mingpao.com
The Hong Kong Asian Film Festival 2017 opening ceremony took place at Admiralty. Two opening films were both Film Development Fund's First Feature Film Initiative winners, the Carina Lau Ka Ling produced and starred, Tam Wai Ching directed teacher student romance IN YOUR DREAMS (YI CHING CHUN DIK MING YI) and the Derek Yee Tung Sing produced, the Hong Kong Film Award and the Golden Horse Award winning director Cheung King Wai directed, Stephy Tang Lai Yun starred SOMEWHERE BEYOND THE MIST (LAN TIN BAK WON).
Two nights ago Lau Ka Ling, Ng Siu Hin and Tang Lai Yun attended the opening ceremony. Ka Ling said tha she has already seen the film. What grade would she give him? Ka Ling said, "I won't grade myself. During edition, I felt that I could shoot it all over again. Because the entire production was very rushed, every aspect could be improved upon. So I have a lot of regrets." In the film Ka Ling played a teacher and thus appeared in light make up in the entire film. She said that she had to thank William Chang Suk Ping for making getting into character easier for her with the costume designs. As a part of the opening and one of the film in competition, would she feel any pressure? She said, "Now I can withstand unlimited pressure. This time I have already gone beyond my abilities. As a film worker myself I would support it, I hope viewers would too. (Would the film participate in film festivals?) I don't know, I would leave that for the distributors." Has her husband Tony Leung Chiu Wai seen the film? Ka Ling pointed out that Wai Jai originally wanted to watch the premiere, but he was working on Philip Yung Tsz Kwong's film in Guangzhou. Later he would watch the film, but he already texted her congratulation.
Ka Ling also revealed that later she will work on the Eileen Chang novel HALF A LIFELONG ROMANCE based series in Shanghai. She planned to stay there for over three months. She has not made a television series in over a decade. This time she was very happy to be able to work with a group of Mainland actors and felt it would be a challenge. Ka Ling this time would play a tragic character. Sammi Cheng Sau Man suffered from emotional disorder from playing a tragic character in EVERLASTING REGRET (CHEUNG HUNG GOR). Was Ka Ling worried about being unable to leave the character? She said, "I can very easily adapt to the environment. On the set I would naturally get into it. When I leave the set I can immediately leave it, unlike Wai Jai and Ng Siu Hin who may have to stay in character for awhile."
Ng Siu Hing said that he still has not seen the film yet. After watching it he might feel the pressure. He also said that he planned to watch it with his family because his parents have been very supportive of him.
Tang Lai Yun said that earlier at the Busan Film Festival she has already watched SOMEWHERE BEYOND THE MIST once, but she was not very focused when she watched it last time. This time she would enjoy the film purely as a viewer and watch the audience reaction, thus she was very nervous. "Ultimately I am worried whether the Hong Kong audience would accept my performance. Because the genre and my character are considered rather new, very challenging, I don't know how the audience would feel and thus I am very nervous. I hoped that the audience would be able to see how serious I act. I hoped to be able to shake off my performance framework. (Do you want to shake off the shadow of Patrick Kong (Yip Lim Sum)?) I hope I can."