courtesy of on.cc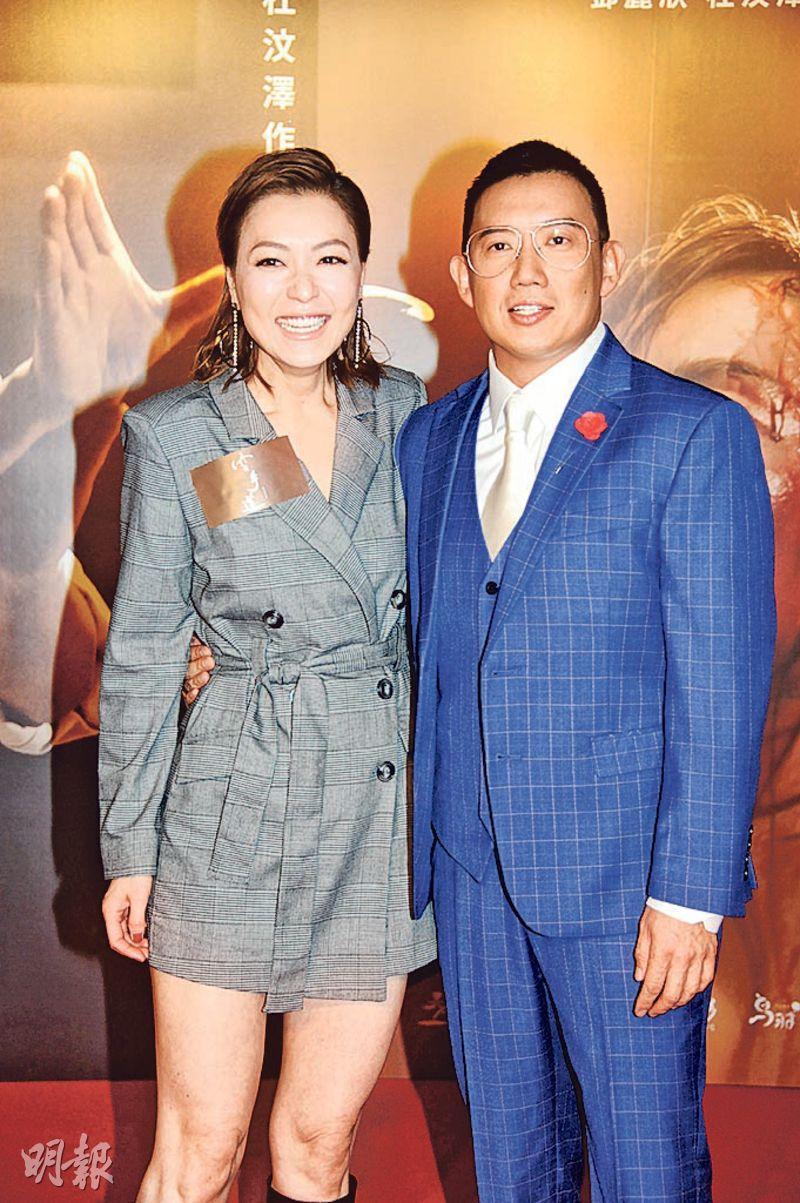 Chapman To says that he does not want to take Krystal Tin's abuse on the set. Tin tells him to watch what he says.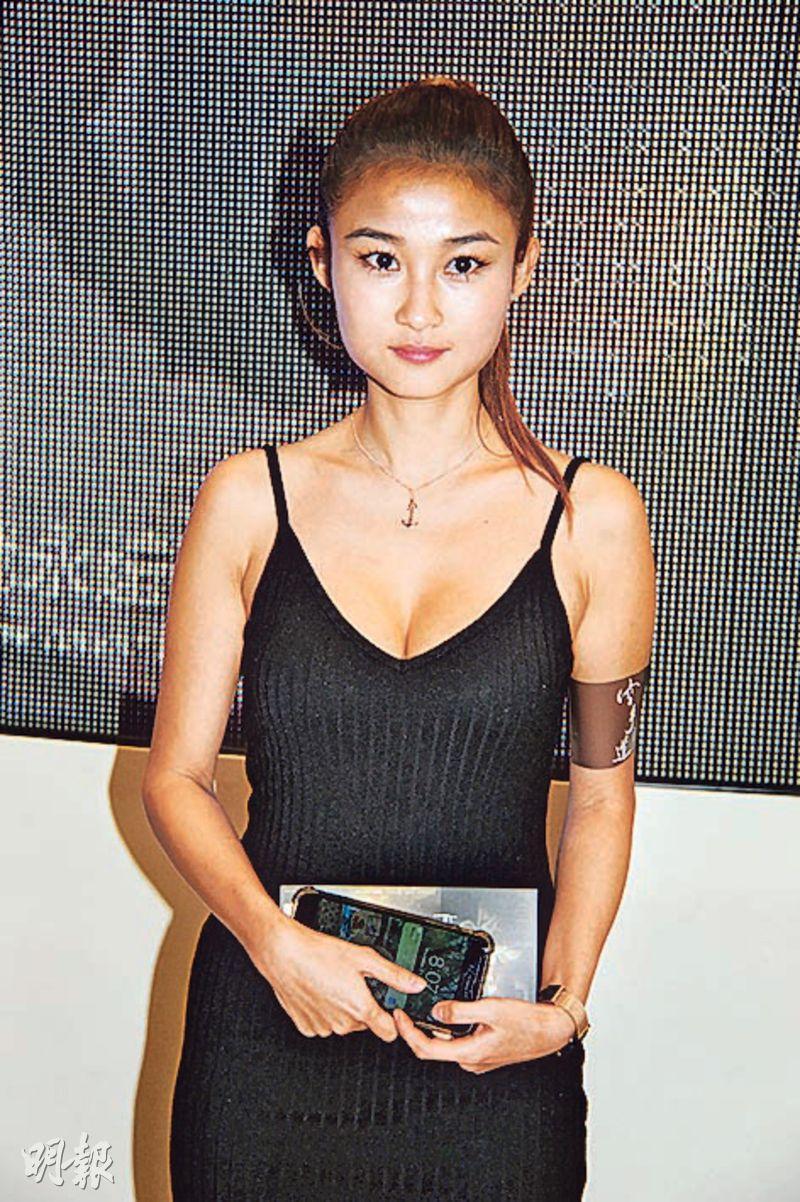 Chapman To's subordinate Double May receives compliment from Krystal Tin after she disciplined her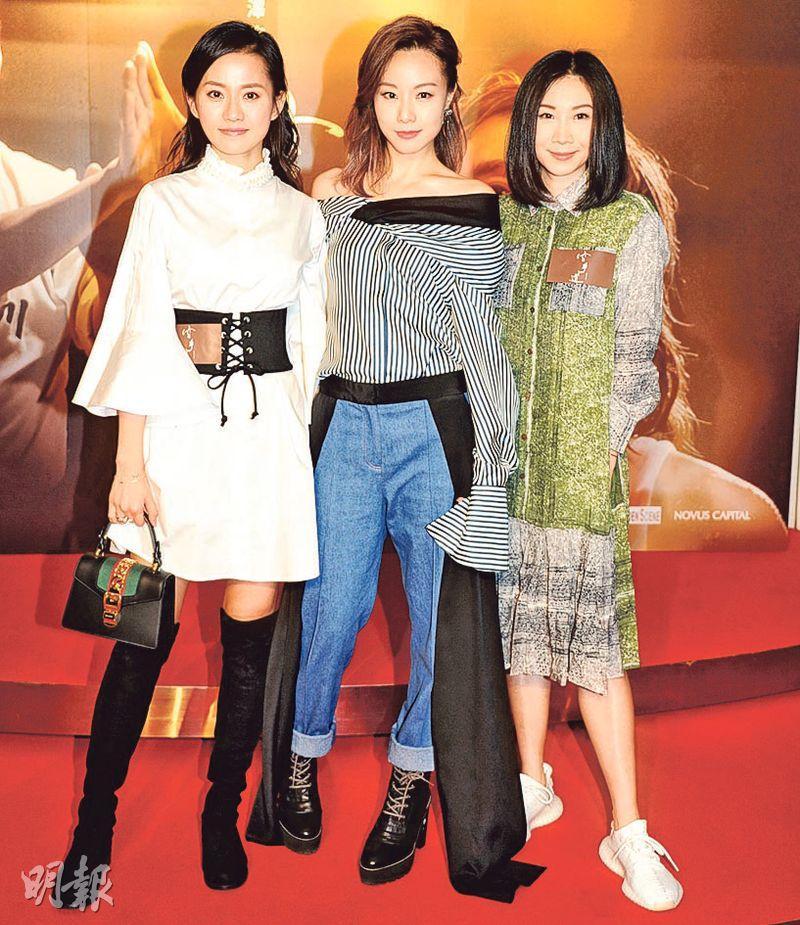 Miki Yeung, Stephy Tang, Angela Au
courtesy of mingpao.com
The Stephy Tang Lai Yun starred film THE EMPTY HAND (HUNG SAU DOH) two nights ago held a celebrity guest screening. Many industry insiders including her friends Miki Yeung Oi Kung and Angela Au Man Sze attended. However Kary Ng Yu Fei who was rumored to be at odds with Miki did not appear. Stephy sad, "I asked Kary, but she had to attend another event so she was absent. Even a friend like her doesn't have to show up, she can get a ticket later and support me that way."
Would they have a chance to watch a movie together? She said that the four of them should play mahjong instead. Miki said, "I am fine with mahjong! (Did you contact Kary?) Not deliberately. I am very busy." Stephy explained for Miki that she was very busy with her child. Would they have any chance to make up? Miki helplessly said, "To me, I never knew what happened, so there was no make up or not." Would that be quite a headache for when they got together? Stephy stated that it just so happened that Kary was not available. Normally whoever was free would come because they were all very busy.
Kristal Tin Yui Nei said that two nights ago she met her husband's hot employee Double May, but she did not forget to discipline her as the boss lady. "I told her to be more careful and not to mess up the tickets. However she is pretty and has a decent figure." Chapman To Man Chak joked, "She's average. It's hard to make a living now. You have to be capable and look good." Would they work on a movie as a couple? Ah Jat said, "I don't think that would be necessary. I would really be sweating bullets. TVB artists are very hard to hire!" Ah Tin revealed that she would like to work on Ah Jat's film and constantly offered for him to write a character for her. She said, "But he said I would have to take off my clothes right away!" Ah Jat explained that was because he was considering an erotic movie about three women and a man with category III elements. "I am worried that it would be very hard to control. The worst part is I have always described myself as invincible. If I have to take the old lady's abuse on the set it would be bad. You can see how much abuse I take from the interview!"