Stephy Qi receives eight stitches on her forehead during the shoot
courtesy of on.cc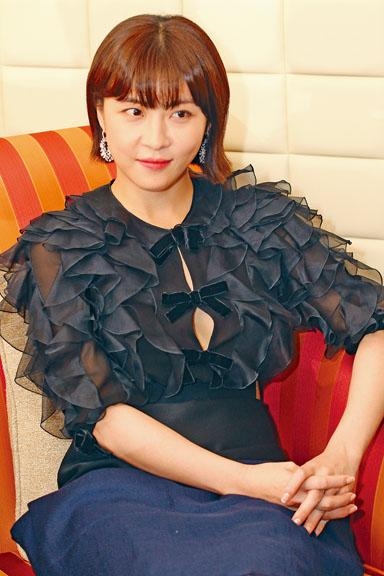 courtesy of singtao.com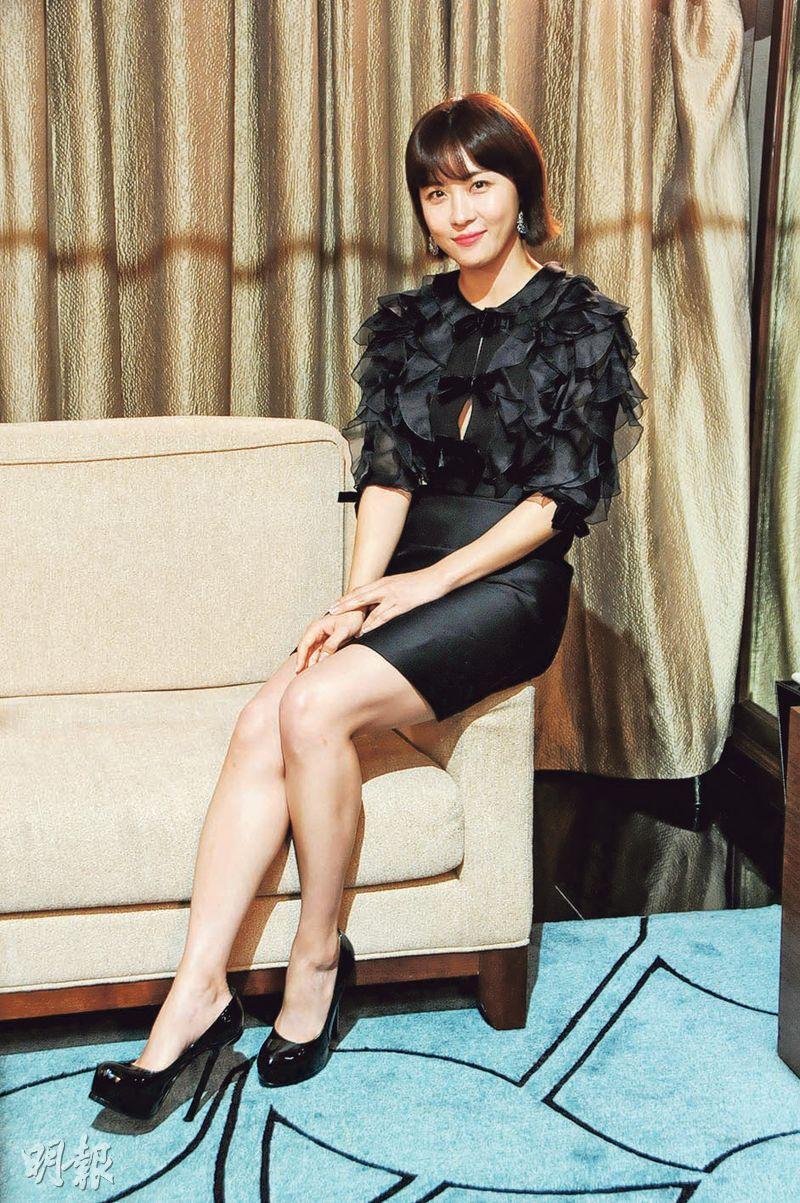 All the stunts instead of scaring off Korean star Ha Ji-Won makes her want to be an action actress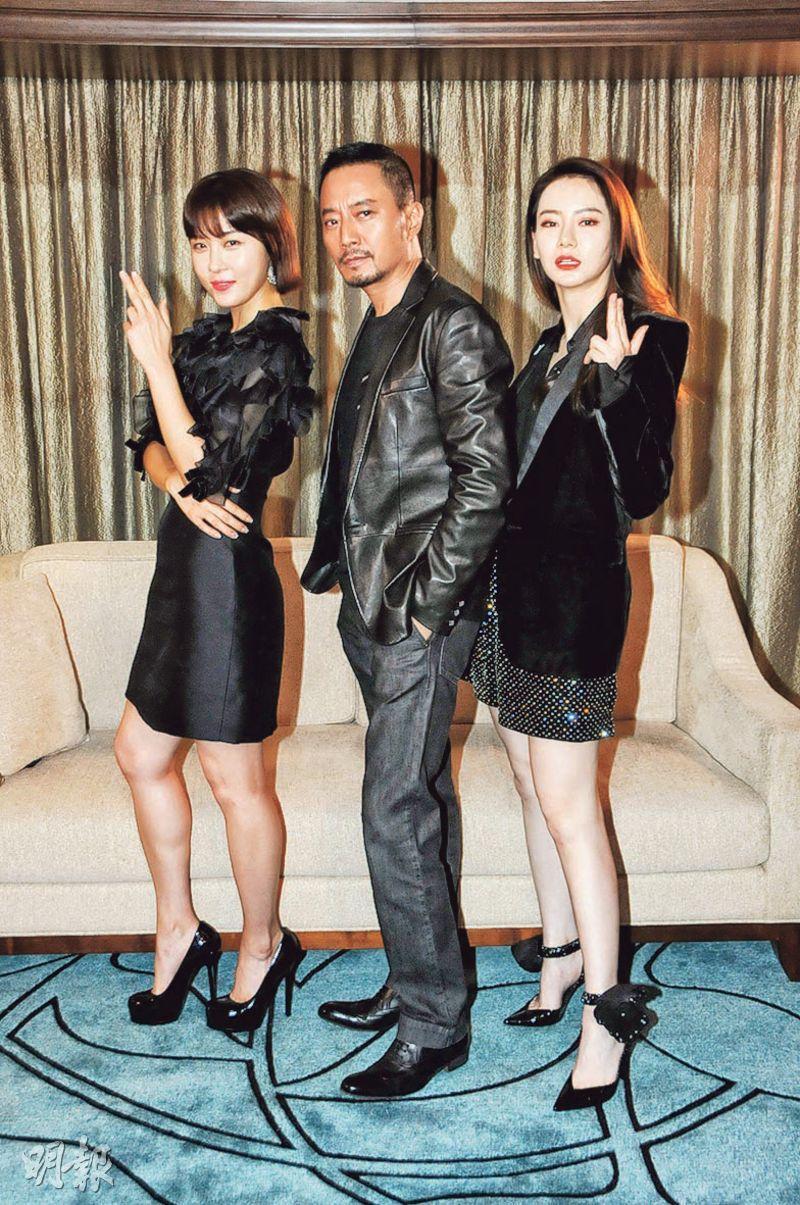 Ha Ji-Won, Zhang Hanyu, Stephy Qi
courtesy of mingpao.com
John Woo (Ng Yu Sum)'s film MANHUNT (JUI BO) will open tomorrow. Korean star Ha Ji-Won, Mainland actors Zhang Hanyu and Stephy Qi Wei yesterday promoted the film yesterday. Zhang Hanyu revealed that in the film he had English and Japanese lines so on the set he had a teacher for guidance. The Mainland release would have an original sound and a Putonghua version for the audience to choose. He stated that this time was even more difficult than making OPERATION MEKONG as he fought night and day. For his fight scene with Masaharu Fukuyama in a dove enclosure he even hit his back on a barricade!
Zhang Hanyu said that this time the film had a lot of stunts. Earlier he went to Malaysia and Thailand for OPERATION MEKONG he was hot for five months, even that was not as tough as this time. "The film was shot in Japan and I ran from the beginning to the end, fought from the beginning to the end. In one scene Masaharu Fukuyama and fought in a dove enclosure, I hit my back on the barricade. I thought I was done for, because of an old back injury I was afraid that I couldn't keep working. I panicked at the time and then I tried to kneel down. I had to put on two back supports to be able to tough it out!" Zhang Hanyu admitted that he would have to be careful with action films later. He felt that working on a drama would be better, but he also understood the Ng Yu Sum's story called for it. He said, "It was also the reason that I was able to keep going, but this production was more exhausting than I expected."
Ha Ji-Won played a female killer in MANHUNT. In order to perform a very Director Ng Yu Sum's stunt format this time, she reviewed Director Ng's previous work. On the set she would follow the direction to meet the director's demand. She admitted that she grew up watching Ng Yu Sum's films. "To be able to work on Director Ng Yu Sum's film was my dream. On the set I was happy. Of course there were difficulties, but the sense of happiness was the greatest!"
Ha Ji-Won in the past worked mostly on romantic film. This time she worked on an action film for the first time. It was also her first female kller role, and the first time a female killer appeared in Director Ng's film, so she felt particularly honored. Ng Yu Sum once said that she would become the female version Chow Yun Fat, Ha Ji-Won said that aside from the doubles on the most dangerous stunts, Director Ng would like her to perform herself as much as possible. As for the classic twin gun scene, she said that Zhang Hanyu and Masaharu Fukuyama were responsible for the performance. She performed the tender side of the action. Ha Ji-Won admitted that she liked to be an action actress. Before her performance she accepted 3 months of training. Before her performance she would warm up for a hour or two. Luckily she was not injured on the set.
Mainland actress Qi Wei was not as fortunate. She got hurt in a scene in which a guard tripped with a DVD player. "At the first shot he had to fall near my face and stop, but I ducked a little too soon. The director asked me to dodge a second slower. During the second take he moved faster and hit my forehead. I lost focus immediately and thought that I was hit in the eye. I was a little scared. After 10 or so seconds later, when I gradually could see again I saw a pool of blood on the ground. I asked someone to bring me a mirror and I was afraid!" Qi Wei was sent to the hospital and the doctor suggested for her to go to a plastic surgery hospital. She ended up with eight stitches. She said, "The next day I had to continue the shoot. The fight scenes after might no seem like me. Sorry, because at the time I still haven't recovered. The corners of my eyes were swollen, I looked like I haven't recovered from plastic surgery. However I thought the injury was a badge, when I will be old I will be able to watch the Director Ng Yu Sum's movie I made. It will be quite a honor and a memory!"